Q&A COVID-19: Japan's Low PCR Test Rate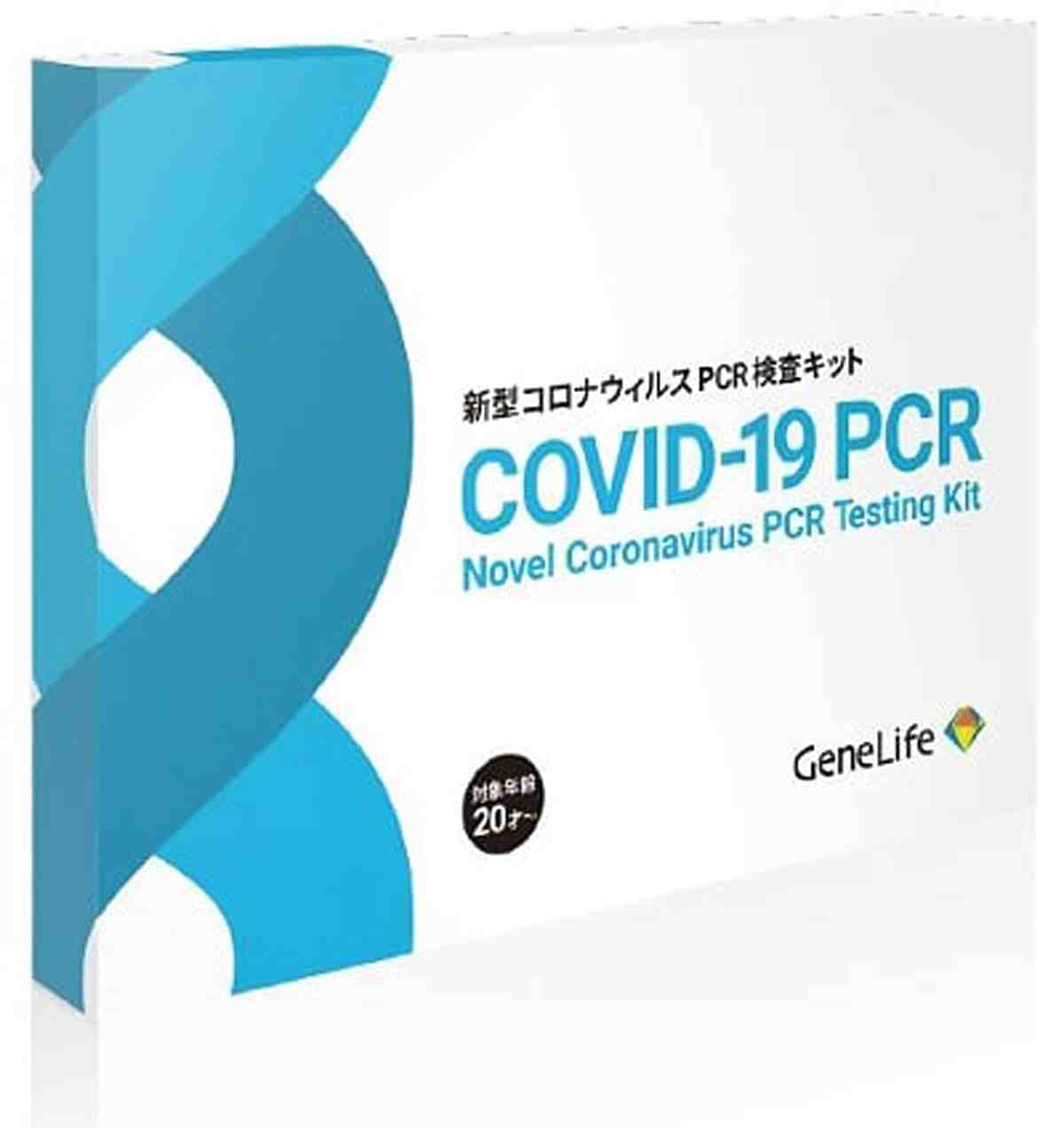 One of the hot topics over the last few months in Japan has been the low coronavirus test rate using PCR (Polymerase Chain Reaction). There are so many questions and viewpoints, what does any of it mean?
At JAPAN Forward we try to unravel this complicated problem.
What is a PCR test?
This test uses a chemical reaction to enhance the genetic information of the Novel Coronavirus to detect whether you have the virus in your system at the time of examination. Normally the sample is collected through an invasive swab at the back of your nose, and results are delivered in about 6 or 7 hours.
What is the difference between PCR, antigen and antibody tests?
A PCR test looks at the genetic information of the COVID-19 virus to find out whether it is found in your system.
Antigen testing also looks at whether you are sick at the time of examination, but instead of the genetic material looks at whether proteins associated with the virus are present in your system.
Antibody testing looks at whether you contracted the virus in the recent past, and thereby developed antibodies to fight COVID-19.
What is the aim of testing?
In general, testing leads to better understanding of how the virus has spread, which allows the strategy to fight it to be tailored more effectively. This is why experts abroad and in Japan have been advocating increased testing.
PCR and Antigen testing are important as they allow policy makers and experts to find out where the virus is currently, in order to isolate and treat those infected. It's also essential to help avoid the formation of clusters, and protect those most exposed to the virus like medical workers and caregivers, by isolating infected persons as soon as they are found to be positive.
On the other hand, antibody testing allows finding out who contracted the virus, and thereby could give insights to policymakers on which parts of society have already been exposed.
What are the pros and cons of PCR tests?
The main benefit of the PCR test is its high accuracy. In Japan, some people have voiced concerns over false negatives, but in general the test remains the most reliable out of the three diagnostic tests currently available for the virus.
One drawback is the time it takes to receive results. In Japan generally it takes 6 or 7 hours, although some patients have waited several days for test results. Experts have also pointed out that wide scale testing requires resources and experienced staff, something that can't be increased so easily.
What is the government policy?
The government and expert panel on COVID-19 initially prioritized identifying and "following the clusters." This involves manual contact tracing of the movements of all those infected so as to isolate others who possibly contracted the virus.
Initially the cluster management approach was effective. However, cases started to climb faster in late March and early April. Between April 1 and 7, positive cases in Japan nearly doubled, jumping from about 2,500 to 4,440 cases.
In April, clusters with unknown routes of infection started increasing, especially in large cities like Tokyo, Osaka, Nagoya and Kyoto. This led the government to modify its approach and pursue expanded testing to tackle the new stage of the epidemic.
However, reports started to trickle in regarding the practical difficulties of getting tested. One major barrier was the system of requiring medical institutions to approve every PCR test, even after doctors had prescribed them. This caused backlogs in administration of the tests. Another problem was the several conditions required to qualify for a test, such as a consistent fever at more than 37.5 C for more than four days.
Prime Minister Shinzo Abe himself admitted in a press conference on May 4 that the tests were indeed too few.
"The analysis and recommendations of the expert panel pointed out that a significant reason for the continued deficiency in testing was the overwork of the health centers of each local government."
Shortly thereafter the Ministry of Health revised the guidelines to address some of these problems. Now medical institutions are bypassed in the approval process for testing, and the criteria for constant fever has been eliminated.
The government is also in the process of expanding antigen and antibody testing in conjunction with PCR testing, to improve understanding of the virus.
How many PCR tests have been carried out in Japan?
Since January, more than 218,744 individuals have been tested for COVID-19 in Japan, with 16,212 testing positive as of May 21.
These might seem high, but to put the numbers into context, as of May 21 Japan had carried out 218 tests per 10,000 people, whereas other countries have done as many as 1,000 tests per 10,000 people.
What has been most puzzling is the divide between capacity and the actual number of tests carried out.
As of May 20, the government announced that the testing capacity topped 20,000 tests a day. Nevertheless, there were only eight days with more than 8,000 tests between May 1 and May 18, with other days oscillating between 2,000 and 5,000 tests a day.
Why are test levels still low?
It's unclear. Some experts have pointed out that practical resources, transportation, and qualified staff can't be easily increased.
On the other hand, renowned voices in the field such as Professor Tasuku Honjo, an expert in Immunology at Kyoto University, and Professor Tatsuhiko Kodama, Ph.D and project leader at Tokyo University, have expressed misgivings as to why more resources have not been mobilized towards this project.
On BS Fuji Prime News on April 22, Professor Honjo made a brief calculation that if universities were employed in the effort, in theory the number of tests could easily increase to more than 10,000 a day.
In a press conference on May 20 at the Foreign Correspondent's Club in Tokyo, Professor Kodama concluded "I frankly think it's very stupid that the government is not making more use of laboratories to fight against the virus."
It seems that despite everything, testing might still not be a government priority.
Is it a problem that so few tests are being carried out?
It's legitimate to wonder whether increased PCR testing is necessary anyway.
Japan has fared well in the crisis so far. As of May 20, there have been 771 recorded deaths, less than 6 deaths per million citizens.
This number pales in comparison to Europe, where for some countries the number is more than 500 per million people. This had led reporters to rightly ask "even if Japan did test, what would they do with the information?"
However, experts are still sticking to their guns that testing is necessary to better understand the virus, and predict the potential for a second wave of infections.
As of May 20, Takaji Wakita, a leading member of the expert panel advising the government on the COVID-19, said in a government budget meeting that, "Also given that the contagion is expected to spread, it's necessary to strengthen the [PCR] testing system."
Professor Honjo in a press conference on May 14 at the Foreign Correspondents' Club in Japan voiced also this view, saying:
"We have to think that the 2nd or 3rd wave should come, so it's very important to trace those infected. That could be with antigen testing, but it's not normally as sensitive. If we can quickly find the patients, they can be watched and monitored, and that prevents the spreading of the virus."
Previously other prominent people in the field such as 2012 Nobel Laureate in Medicine Shinya Yamanaka had also called for increased testing.
More recently in early May, the Yamanashi University Hospital President Shinji Yamada called the low testing rate "the shame of Japan."
What other measures are underway to increase PCR testing?
Government policy hasn't stopped local prefectural governments from setting up PCR testing centers to cater to regional needs. Niigata was one of the first prefectures to set up drive through test centers in early May.
Since then, the Japan Medical Association has teamed up with private companies to set up testing locations all around the country.
In total, according to a summary by Nikkei Newspaper, as of May 20, there are about 110 testing locations all over the country, with many concentrated in the high risk areas of Tokyo and Kanagawa.
Several options seem to be on the table to further increase the number of people actually taking a PCR test, as private institutions are giving a helping hand.
Fujifilm subsidiary Fujifilm Wako Pure Chemical Corporation based in Osaka released a statement in the first week of May that they had reworked a machine sold since 2016 to perform an almost fully automated PCR test. Already used in hospitals around the country, it reduces the time to wait for results from 7 hours to 75 minutes, and eases pressure on hospitals as it doesn't require highly specialized staff.
Another company, Takara Bio, has also come up with a PCR test kit which uses saliva instead of nasal mucus swabs. This method eases pressure on staff as the test could be taken at home, reducing chances of contamination. It is expected to be approved for official use by the Ministry of Health within the month of May.
In general as the science continues to develop, look for more discussion of PCR testing in the months to come.
Author: Arielle Busetto