[Corona ni Makeruna] Sumida Ward Residents Get Vaccinated at Kokugikan Sumo Arena
On the initiative of the Japan Sumo Association, the famous site dedicated a day to vaccinations, inviting senior residents who live near the arena as well as former sumo wrestlers for jabs.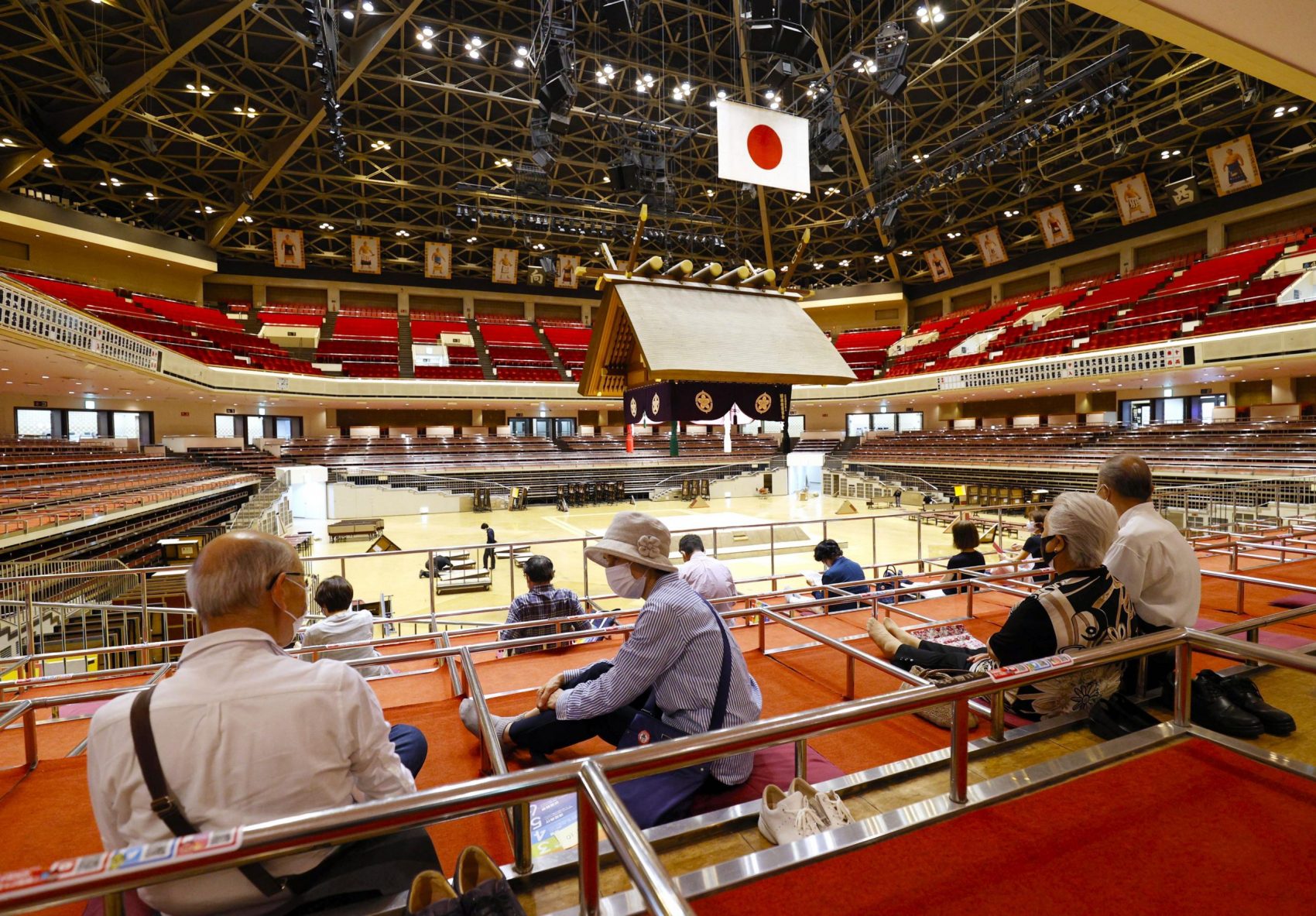 ~~
~
On May 24, a new coronavirus vaccination venue was set up at the home of sumo wrestling in Tokyo: Ryogoku Kokugikan (Sumida-ku, Tokyo).
There, Nishikijima Oyakata (former sumo wrestler Asashio, Ozeki rank) and other former sumo wrestlers were inoculated at the venue dedicated to the popular spectator sport. Other senior citizen residents also came, and after vaccination, waited in the "tatami mat box seats" near the sumo ring for follow-up monitoring.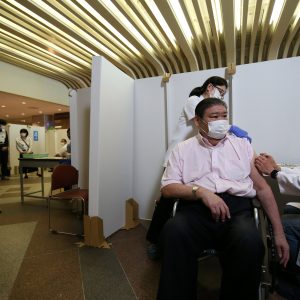 Nishikijima Oyakata (former sumo wrestler Asashio, Ozeki rank) receives his vaccination.
These little boxes with traditional tatami mats can normally host four people, and they create the perfect atmosphere to have a picnic while watching the sport unfold.
Nearby resident Yuko Tateyama (77) arrived for her vaccine jab, smiling. "I just watched the live broadcast of the May Sumo tournament here on TV until yesterday," she said. "It feels strange."
According to Sumida Ward, it was the Japan Sumo Association which took the initiative to volunteer Kokugikan as a center for mass vaccinations, responding to the call for help to speed up the inoculation rate.


RELATED: Japan's Vaccination Drive Extends to Companies, Universities Starting June 21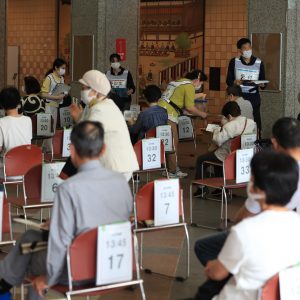 About 760 ward residents applied for the lottery in April, and about 230 over-65 citizens were selected for the Kokugikan vaccination program.
There were a total of 10 former sumo wrestlers present for the event, including oyakata (stable masters and former stable masters). One-time stablemaster Nishikijima appeared in a wheelchair with someone pushing him.
Other former sumo wrestlers arrived at the partitioned hall in the afternoon, and were vaccinated one after another. It is said that a special long needle had to be used for them.
As the vaccine effort continues, Japan is finding ways to vaccinate people in their own unique way.


RELATED: Japan's Vaccination Drive Extends to Companies, Universities Starting June 21


(This article is substantially based on the Sankei Shimbun report at this link, in Japanese.)


Author: Sankei Shimbun