Japan's Vaccination Drive Extends to Companies, Universities Starting June 21
Who qualifies to get vaccinated? In principle, all members of the population over 16 are eligible.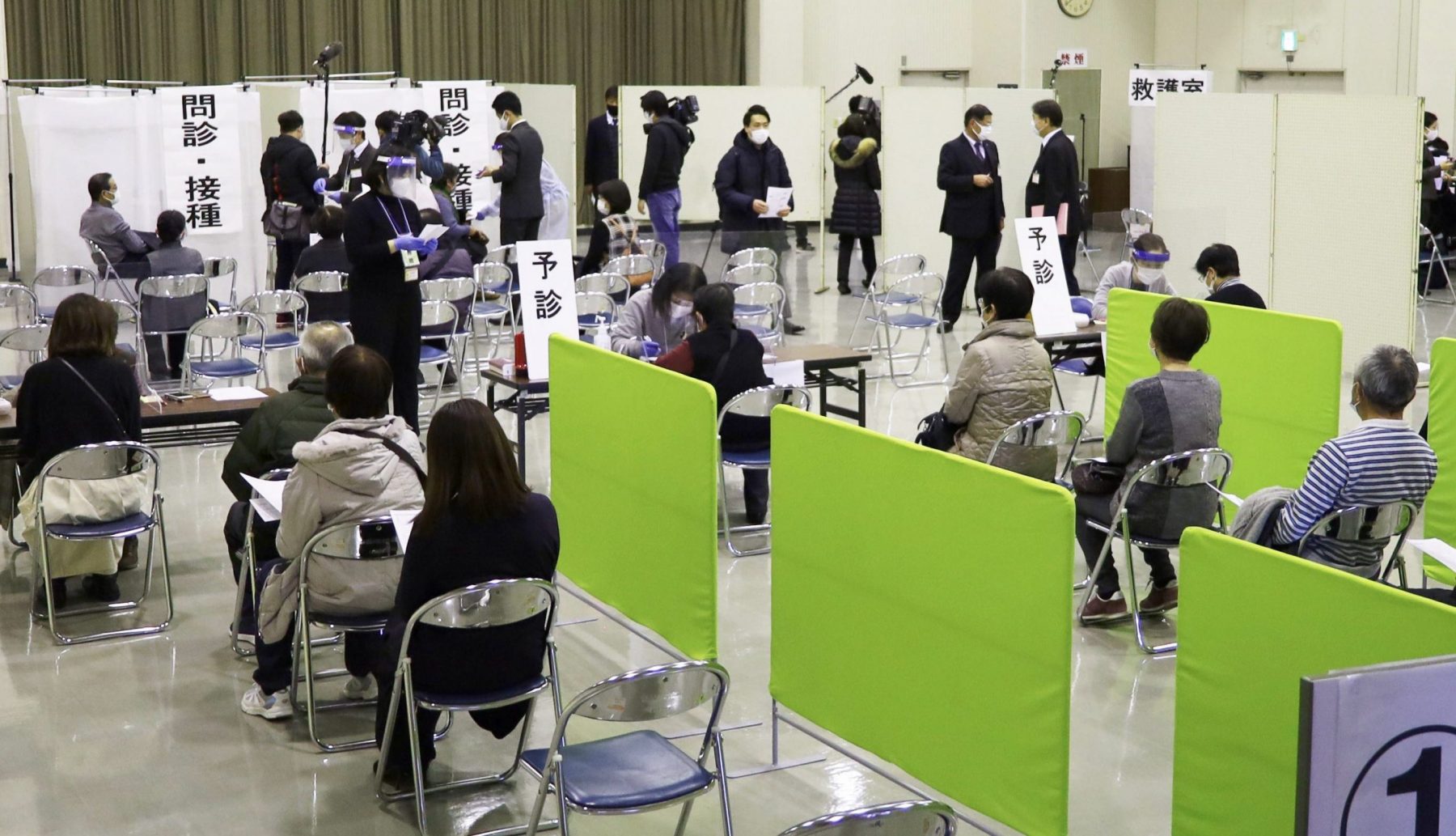 ~~
Japan's vaccination drive is picking up, as the government expands the rollout to include more segments of the population.
"From June 21, it will be possible for companies and universities to start vaccinations," said Chief Cabinet Secretary Katsunobu Kato on Tuesday, June 1.
The Japanese government targets to achieve "one million vaccinations per day" and "finish all vaccinations for over-65 by the end of July," as Prime Minister Yoshihide Suga pledged in a press conference in late May.
These are what we know so far about this latest development:

Vaccinations for Companies
The message on June 1 was clear: private companies are being asked to help speed up the vaccination effort. The message was separately delivered by Prime Minister Suga, Chief Cabinet Secretary Kato, and the minister in charge of COVID-19 vaccinations, Taro Kono, all on the same day.
The idea is for large companies to organize vaccinations for their employees, either by hiring medical teams or, where they have them, by using in-house medical staff.
The families of employees will also be eligible to be vaccinated. This is perhaps to address the fact that recently large portions of new COVID-19 cases have been traceable to infections by other members of the family.
Finally, part-time staff are eligible, depending on the judgement of the companies.
Kato elaborated on this in his daily press conference on June 1: "It's perfectly possible for families of employees to receive the vaccination, as well as non-permanent staff or part-time workers. We leave that to the discretion of the companies. The government has secured a large quantity of Moderna vaccines. Therefore, we plan to send the doses to those who request them."
This makes use of the already well-oiled healthcare system in Japan, in which mid- to large-size companies generally organize annual physical exams on a massive scale for their employees and other family members included in company insurance plans.
For smaller companies, the plan is to set up common spaces where multiple companies can organize vaccinations, making use of the efficiencies of scale.

Vaccinations for Universities
University teaching staff as well as students will also become eligible for the vaccine from June 21. Many universities have conducted mass PCR testing of staff and students in order to facilitate a safe return to in-person classes starting from April.
In another June 1 announcement, Minister of Education Koichi Hagiuda expressed hope that this latest move would "increase the vaccination rate among the younger generation." His statement referred to the virulence of recent mutations of the virus among young adults.
Hagiuda added: "Universities start their summer holidays from July. During that [holiday] time, I would like for teachers of public schools, elementary schools, middle schools, high schools, kindergartens, and nursery schools to come get vaccinated so they can face the new term [starting in late August or September] with peace of mind."

The Timeframe
These changes will all start on June 21. However, the Chief Cabinet Secretary has made it clear that where vaccinations have progressed well for the over-65s, the jurisdictions responsible can start the vaccinations in companies and universities at an earlier date.

What Vaccine Will Be Used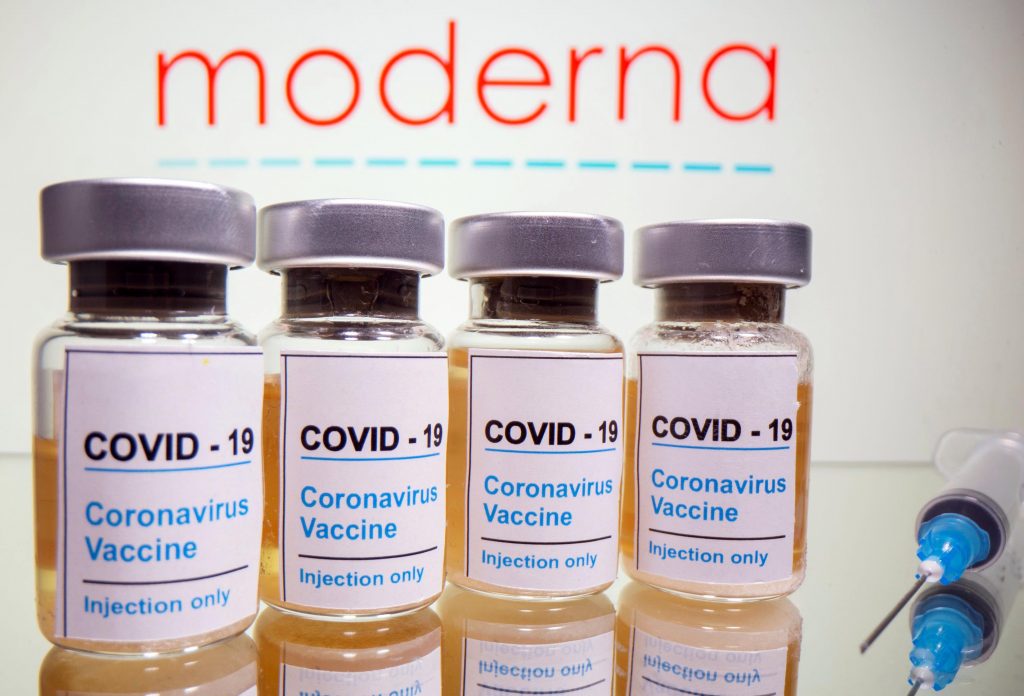 The plan is to have companies and universities use the Moderna vaccine, which is the same vaccine administered by the government in the mass vaccination programs in Tokyo and Osaka, which started on May 24.

Who Qualifies for Vaccinations
In principle, all members of the population over 16 are eligible to get vaccinated.
However, the government initially prioritized over-65s and those with pre-existing conditions to aid with the local government effort.

The Logistics
The local governments are set to send vaccine vouchers to the population under the age of 65 starting from mid-June.
However, the government has made it clear that businesses and universities do not need to wait for people to receive their vaccine voucher to start administering the jab.
In a press conference on June 1, Minister Kono made it clear, "Even without the vaccine vouchers, companies can start vaccinating."
The idea is that companies and universities can then register the jabs through the government-administered software, called VRS (vaccine registration system), after the vaccine vouchers are delivered.
For personnel who will administer the vaccines, the government has so far secured the help of doctors, nurses, and dentists. It is also in the process of bringing in paramedics to help.
Kono enumerated several portals where doctors and nurses can register their availability to help out with the vaccination effort. He is encouraging companies, for example, to use those portals to request the help of medical staff if they need their services.
"We have passed the hurdle of securing enough staff. Now, the next step is going to be to make sure that the younger generation also gets vaccinated," Kono emphasized on June 1.

Corporate Mobilization Begins
Mr. Kono called on companies to participate in the vaccine effort to the fullest extent possible, saying: "I would like for as many companies as possible to raise their hands for availability in this effort."
According to a report by NHK, insurance company Sumitomo Life is already putting together a plan to vaccinate about 8,000 employees, divided between their Tokyo and Osaka branches.
Several other companies have also started moving to ensure the speedy vaccination of their employees. These include large corporations such as Sony Group, Fujitsu, Mercari, Toyota, Softbank, Rakuten, and many more.

The Current Vaccines Situation in Japan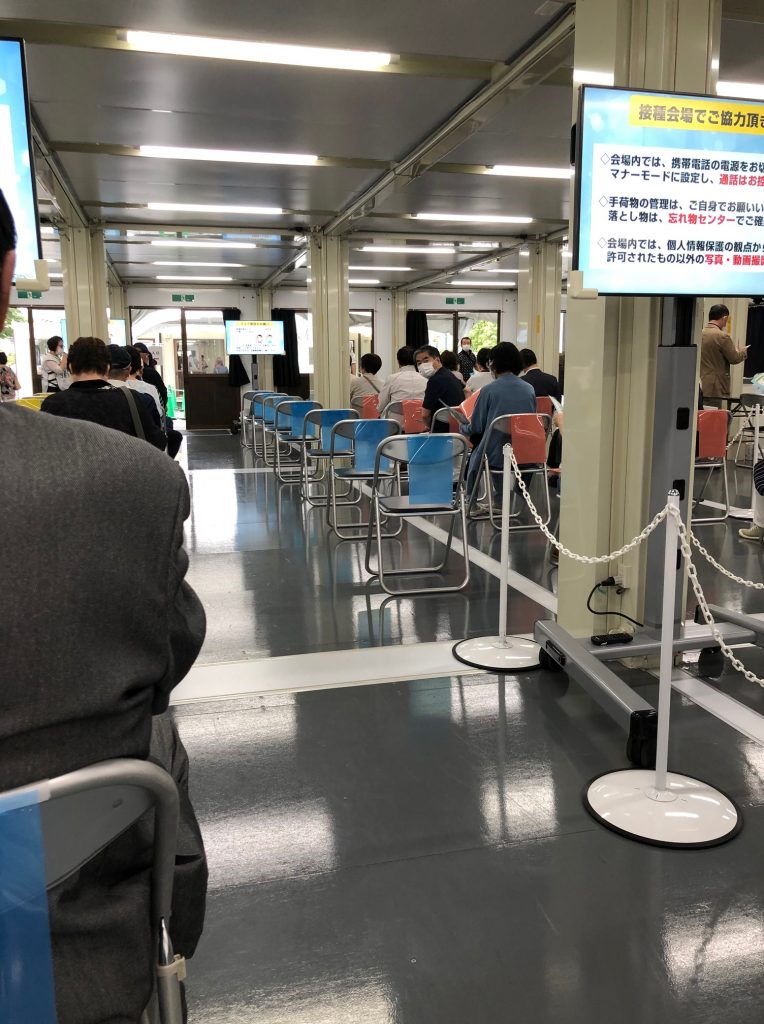 Japan started vaccinating medical workers from February 12, and people over-65 two months later, from April 12.
RELATED: Corona Fatigue: Japan's Vaccine Rollout Needs to Pick Up Now
After delays in importing vaccines, logistical issues, and palpable frustration from many in Japan at the pace of the rollout, the vaccine effort is now picking up at an exponential pace.
The vaccination effort is being tackled by the national government, the local governments, family doctors, and mass vaccination centers organized by the Japan Self-Defense Forces in Tokyo and Osaka. These two mass vaccination centers started vaccinating 5,000 and 2,500 people a day, respectively on May 24. The numbers doubled to a maximum of 10,000 and 5,000 vaccinated, respectively, starting May 31.
The progress is beginning to be reflected in the numbers. Starting from May 25, the Japanese government revealed that there have been an average of 400,000 and 600,000 jabs a day.
They may still be short of the Prime Minister's goal of one million a day, but to put them in perspective, they're about the same numbers as Italy and France, both of which started vaccinations for the over-65s at least a month earlier. It is also close to the current record of the United Kingdom, which has been lauded internationally for its vaccination effort of 700,000 doses a day.
According to the data released by the Japanese government on June 1, the number of people who have received at least one shot of the vaccine has surpassed the 10 million mark. They include over 4 million of medical staff (equivalent to about 92% of medical workers throughout Japan) and 5.7 million seniors (about 12.9% of the demographic).
Currently, the vast majority of vaccines being administered are Pfizer BioNTech and the Moderna vaccines. The AstraZeneca vaccine has also been approved for use in Japan (May 21). On May 31, the Ministry of Health approved the use of Pfizer vaccine for those who are 12 to 16 years old.

Author: Arielle Busetto