Craft Beer Brewery Embraces Employment Opportunities for People with Disabilities
In Osaka, a row of abandoned old homes was reborn into a craft beer brewery and restaurant that actively employ people with disabilities in the community.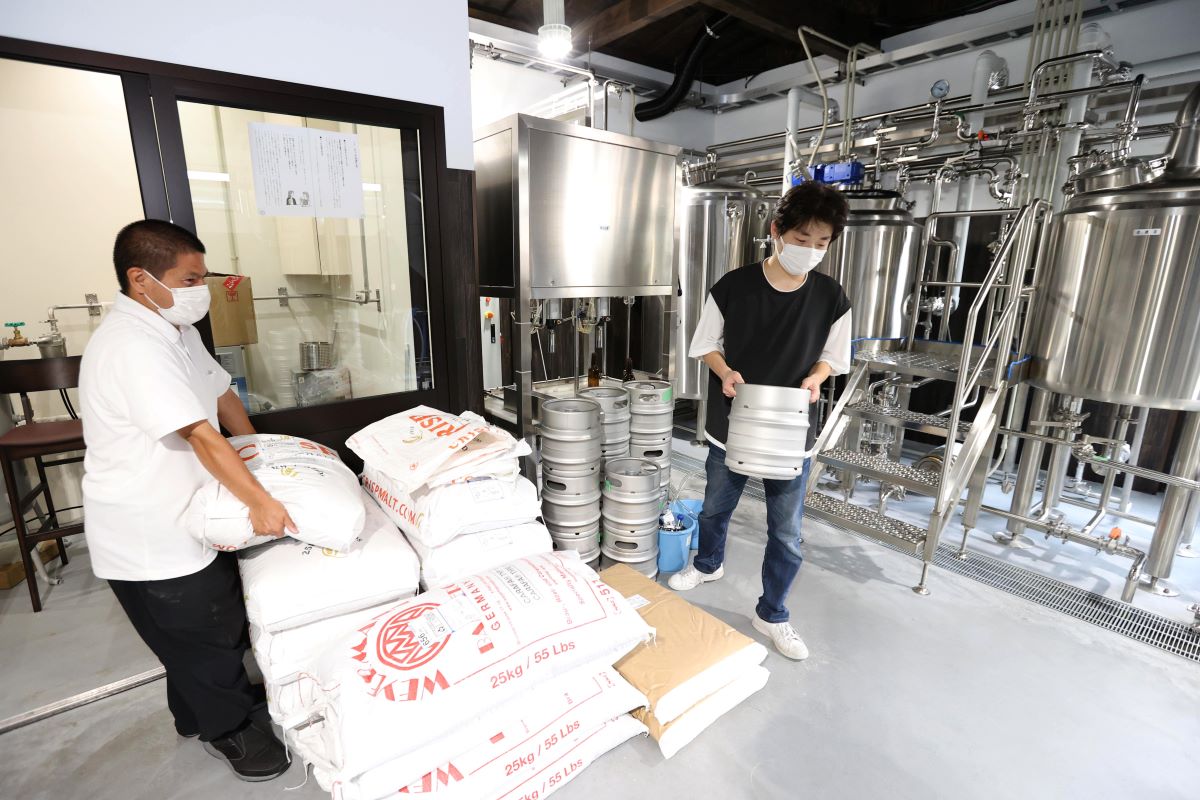 Read the full story on Japan 2 Earth - Craft Beer Brewery Embraces Employment Opportunities for People with Disabilities
The Gamo 4-Chome area of Joto Ward, Osaka, nicknamed "Gamoyon" by locals, is now home to a brewery where craft beers are brewed by employees with disabilities. The brewery was built in vacant kominka (traditional Japanese house).
The Gamo4 Nigiwai Project, a general incorporated association that works to revitalize the community's kominka, has partnered with a nonprofit organization focusing on welfare to run the brewery. In addition to selling to local restaurants and other businesses, the brewery also aims to increase sales and raise wages through its attached beer restaurant.
Vacant Houses Get Another Life
The GAMO4 Brewery is located northeast of Osaka Castle in a corner of the city that still retains the atmosphere of old downtown. Five 100-year-old row houses on a 150-square-meter piece of land have been transformed into a brewery and beer restaurant.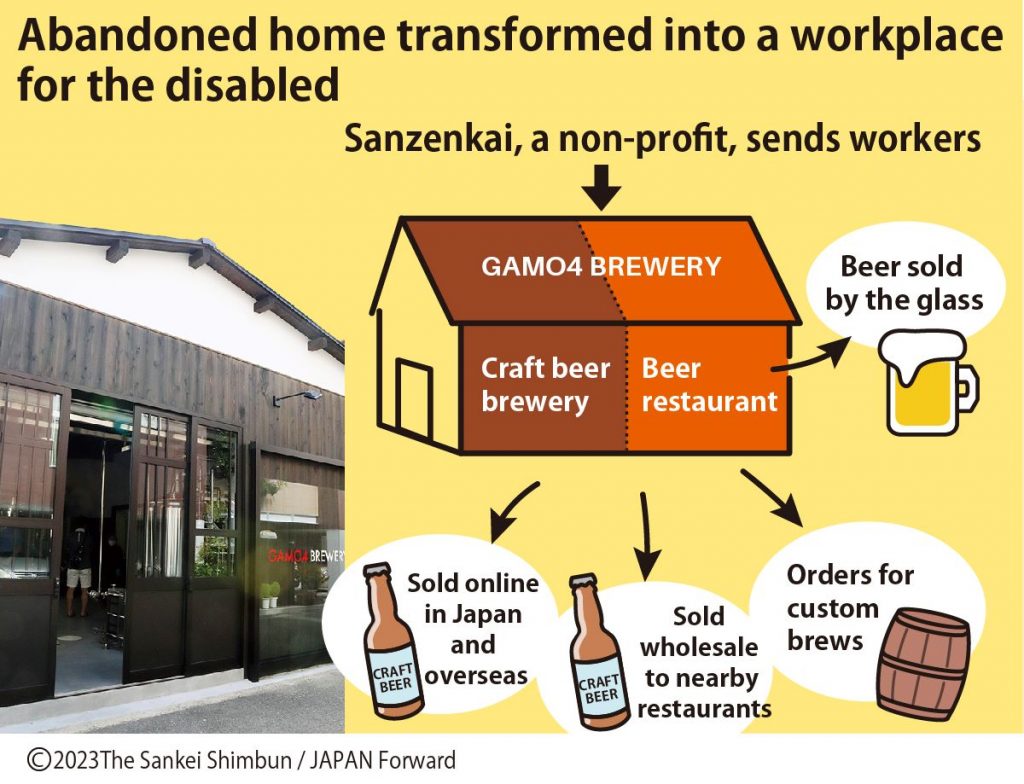 The equipment necessary for beer production includes three 300-liter tanks where the beer is aged for a month.
The brewery is operated by Sanzenkai, a nonprofit organization providing employment support to people in the ward with disabilities. Users of Sanzenkai's services take turns working there.
In addition to performing tasks like cleaning floors and tanks and loading ingredients to make the brews, workers also bottle and label the beer. At the restaurant, they clean and help to prepare and serve the food. Work is assigned based on aptitude.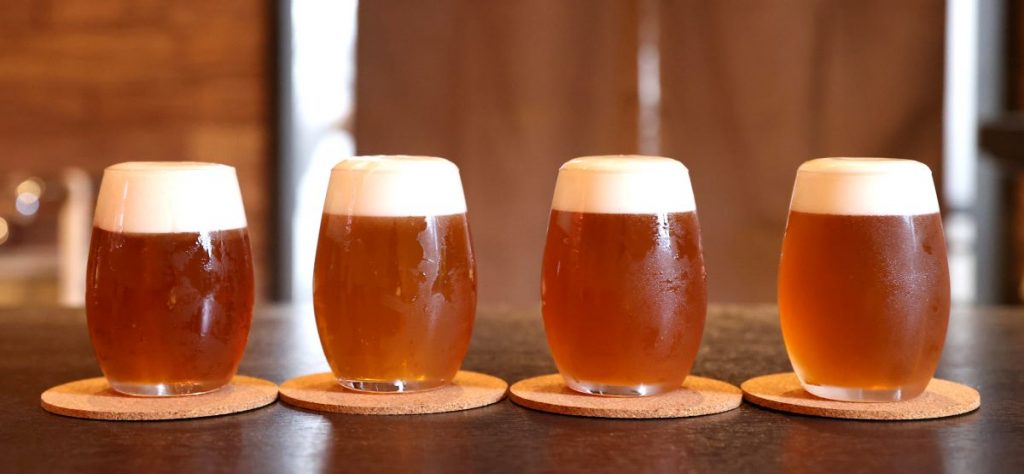 One worker with an intellectual disability comments, "It's difficult work that includes a lot of stooping and lifting, but sending the finished beer to the tanks for aging is very rewarding."
Continue reading the full story on Japan 2 Earth.
And find more great articles on the environment and the challenges of achieving the SDGs on our new website Japan 2 Earth (J2E), sparking a transition to the future.
RELATED:
(Read the article in Japanese.)
Author: Hiroko Kitamura