Cutting-Edge Pandemic Products, Technologies Hit CES Electronics Show 2021
Notable for the participation of many Japanese startups, the world's largest consumer electronics show this year featured products and technologies embracing the new normal.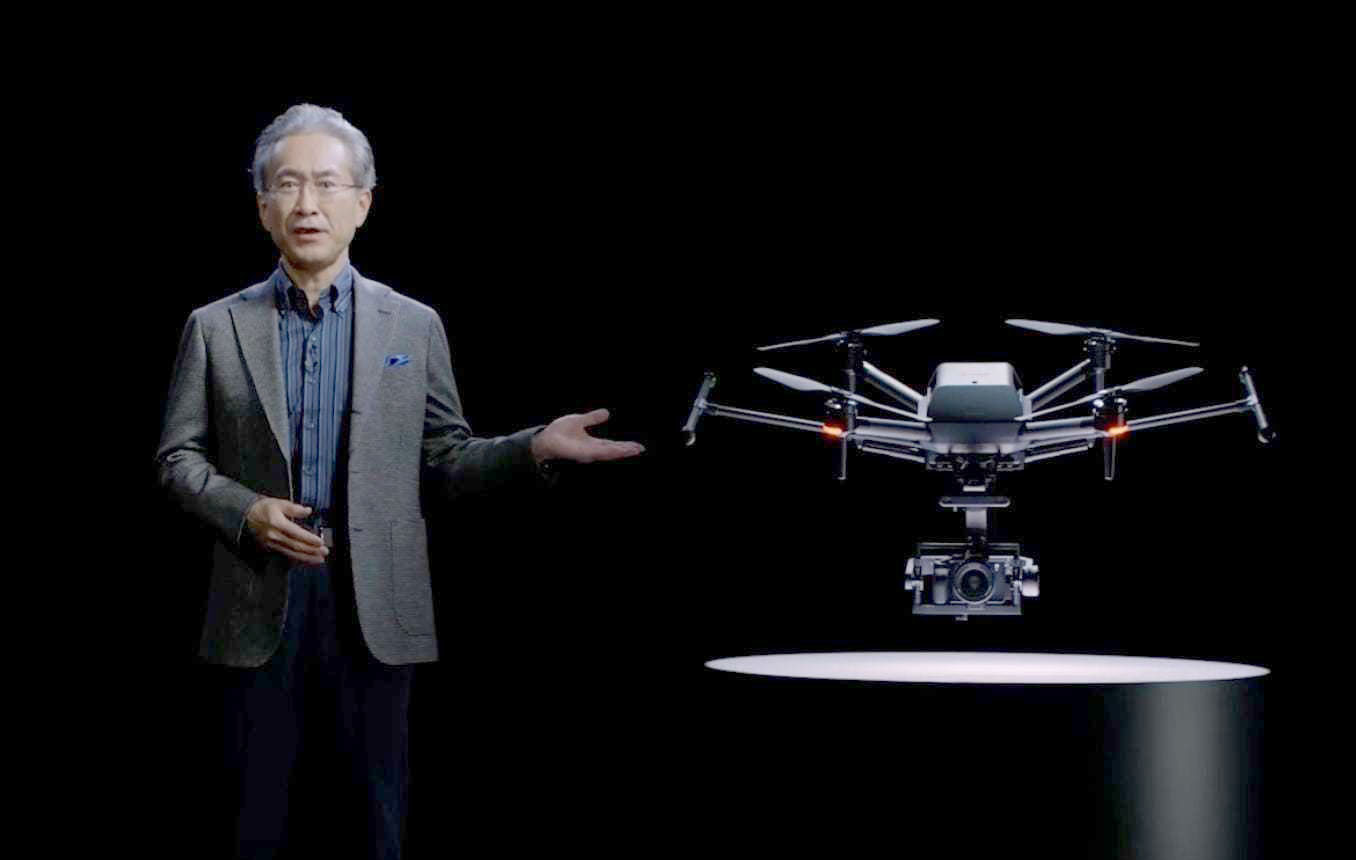 ~~


The world's largest consumer electronics show, CES, was held from January 11 to 14 PST.
CES is held annually in Las Vegas, but it took off virtually for the first time this year due to the coronavirus pandemic. Industry leaders such as Sony hit the ground running from the first day, revealing new products and latest technologies and exhibitions embracing the new normal were most prominent.
An unexpected upside of the pandemic has been that the all-digital event lowered the bar for Japanese startups to enter the show.
Sony unveiled Airpeak, a small unmanned drone for aerial photography, at an online rollout event. Equipped with a mirrorless interchangeable-lens camera, it can capture powerful images using stable flight performance.
President Kenichiro Yoshida expressed his determination to pioneer new technical fields: "We will transform the sky into a place of endless creativity." Airpeak will be sold to video producers from this spring.
Panasonic showcased products and technologies designed to prevent the spread of COVID-19. Among them were their smart lockers, which allow you to receive food deliveries ordered using an app without coming into contact with other people, and their air purifying technology Nanoe for air conditioners, which they proposed installing inside aircraft.
On January 11, they announced their plans to develop a lithium-ion battery that does not use the rare, expensive metal cobalt, in collaboration with the battery recycling venture Redwood Materials.
South Korea's LG Electronics and China's TCL Group released videos of rollable, size-changing smartphone screens that can expand from 6.7 inches to 7.8 inches, while South Korea's Samsung Electronics showed off their automatic vacuum cleaner equipped with artificial intelligence (AI).


Japanese Startups Double
CES is also notable for the participation of many Japanese startups. The Japan External Trade Organization (JETRO) has been supporting these startups in exhibiting their products at CES since 2019. This year, 51 Japanese startups — about double that of 2020 — participated in CES.
AI startup Chinougijutsu in Kita-ku, Osaka, developed a non-contact device that allows you to operate a computer or tablet without touching the screen or mouse. This device has already been adopted by Kura Sushi, a major conveyor belt sushi chain.
The startup has received hundreds of inquiries from Japan and abroad since the product's launch in October 2020. CEO Ryouji Otsu expressed his enthusiasm for his exhibition at CES: "I want to promote Japanese technology to the world."
Video technology company Amatelus in Shibuya, Tokyo, developed Swipe Video, which combines and delivers videos taken simultaneously with multiple smartphones. This allows you to switch your viewpoint to enjoy the different sections of an orchestra or watch a ball game from different angles, for example. Although the current delay between taking and delivering videos is seven seconds, with 5G technology, "users would be able to enjoy the videos almost in real-time" according to COO Kei Oda.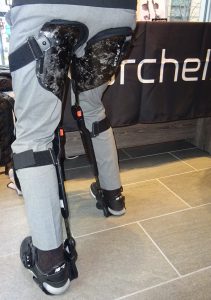 Robot development company Archelis in Kanazawa-ku, Yokohama, developed a wearable exoskeleton that allows you to maintain a half-sitting position for long periods. Business development manager Katsuhiko Saho believes that the device "needs improvement for foreigners who tend to have bigger body frames than Japanese people" to expand sales worldwide. The startup used CES as an opportunity to find a company that could cooperate with them in testing their device for improvement.



Toyota Takes a Rain Check
Sharp, Mitsubishi Electric, and Toyota did not participate this year. According to Sharp, it was "a result of a comprehensive management decision," but it seems they decided that a virtual show had limited opportunities for appealing to investors or negotiating with visitors.
Panasonic took the plunge and joined the show, but limited their exhibition tour for products aimed at Japanese consumers to business partners in Tokyo. They explained, "Business representatives need the opportunity to connect with customers directly, especially in the case of new businesses.


(Read the original article in Japanese at this link.)


Author: The Sankei Shimbun