Dalai Lama in Tawang: India Lays Down New Rules of Engagement with China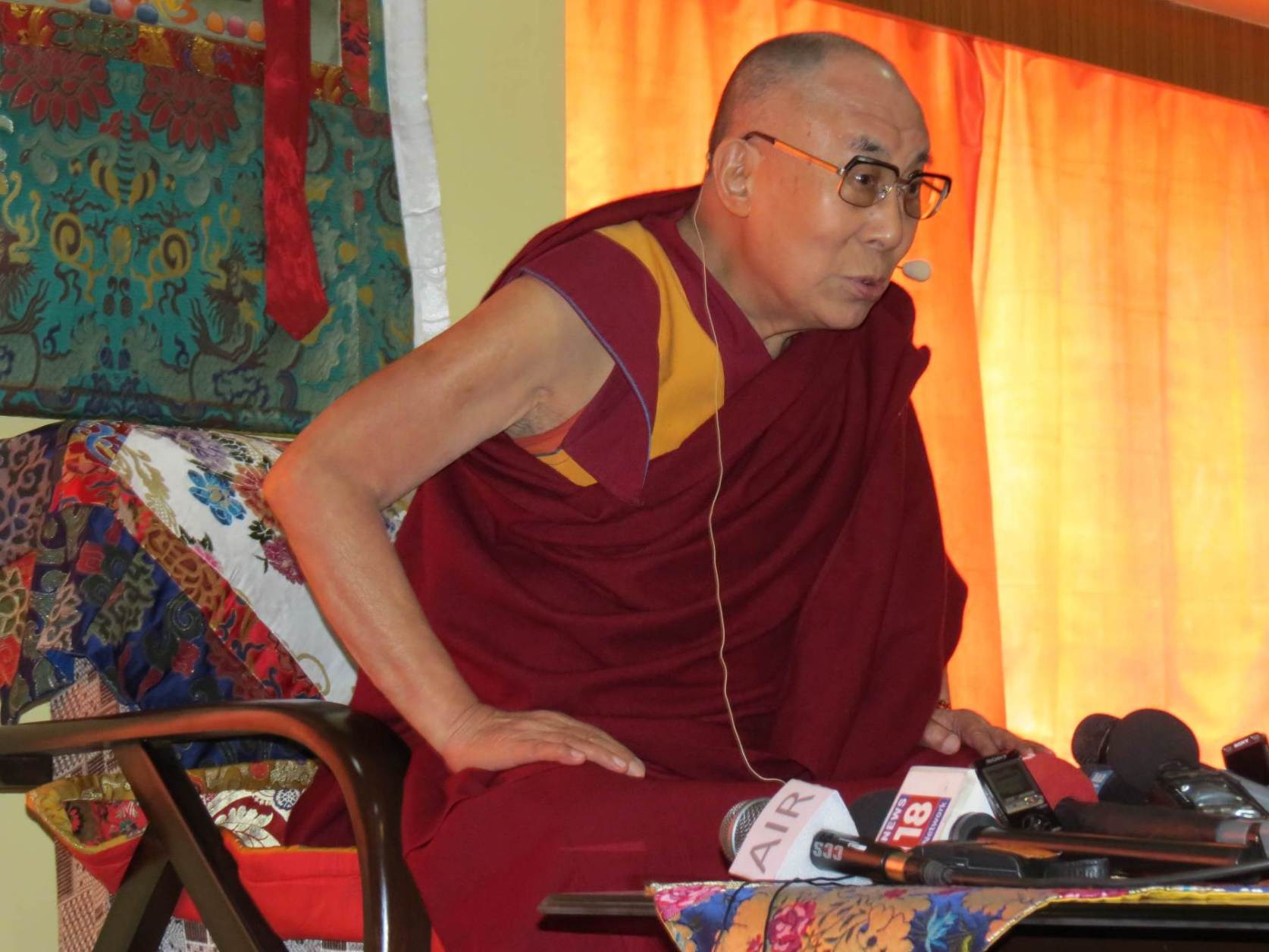 The Dalai Lama recently concluded his 9-day visit to India's border state of Arunachal Pradesh, amidst much brouhaha, both inside and outside the country. While the Dalai Lama had visited Tawang before (his last visit was in 2009), this latest visit was very significant as Beijing, in the run-up to the visit, raised a howl of protest that he should not be allowed to go to the mountain town. China claims Tawang to be a part of what it calls "Southern Tibet." Tawang is also the birthplace of the sixth Dalai Lama.
Beijing also took umbrage at the fact that India's Minister of State for Home, Kiren Rijiju (himself a Member of Parliament from Arunachal Pradesh), accompanied the Dalai Lama during some sections of the trip. Incidentally, before heading to Arunachal Pradesh, the Dalai Lama also took part in the "Namami Brahmaputra" festival in Guwahati in the Indian province of Assam. It was also attended by India's President Pranab Mukherjee. Incidentally, the Brahmaputra river starts its journey as the Yarlung Tsangpo river in Tibet.
Ramifications of the visit
There could be several important ramifications of this visit of the Dalai Lama.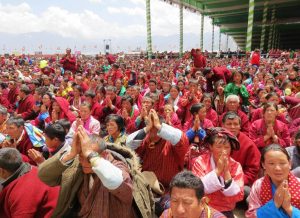 Firstly, it means that New Delhi, as on many past occasions, will not be cowed by pressure emanating from Beijing. PM Modi commands a huge majority in India, and has a keen rapport with many world leaders – something which Beijing needs to keep in mind.
Secondly, it means that New Delhi may not be averse to selectively playing the "Tibet Card," although it has made it clear that it accepts Tibet as an integral part of China and has accepted the "One-China Policy."
In response to China's criticism, Kiren Rijiju said, "When India has never interfered in Beijing's affairs, and has respected the 'One China' policy, China should not interfere in India's internal affairs or object to the Dalai Lama's visit."
Thirdly, China will have to rethink how it acts in its neighborhood. It is worth noting that China is already embroiled in territorial disputes with India, Vietnam, the Philippines, and Japan.
Fourthly, India will have to stand guard since Beijing may retaliate on other fronts. In the field of trade, India already runs a huge trade deficit with China. During the fiscal year 2015-2016, New Delhi's trade deficit with China stood at $52.69 billion. Beijing has also been smarting under the onslaught of US President Donald Trump's latest moves in Syria and North Korea.
On one hand, US President Donald Trump authorized missile strikes on Syria even as he was having summit level talks with the Chinese President Xi Jinping. On the North Korean issue, Trump has threatened to go it alone, in case China does not cooperate with the US. Hence, China may try to send a message to the world, by hitting out at India and Indian interests.
Future of Sino-Indian ties
Although Beijing was quick to make known its displeasure with India over the Dalai Lama issue, it has been acting with disdain toward India's wishes and interests. China has blocked India's bid for membership in the Nuclear Suppliers' Group. Beijing has also repeatedly scuttled New Delhi's attempts at putting Pakistan-based terrorist Maulana Masood Azhar on a United Nations watchlist. China has not come out either in support of India's bid to become a permanent member of the UN Security Council. In spite of New Delhi's protestations, Beijing has been pumping money into the China-Pakistan Economic Corridor, which runs through parts of Pakistan-occupied Kashmir.
The new normal in Sino-Indian ties could be that while there would be cooperation on the economic front, the political ties could be in for a period of upheaval. Various articles in Chinese media have hit out at India for "allowing" the Dalai Lama visit to Tawang. The Global Times noted that "with a GDP several times higher than that of India, military capabilities that can reach the Indian Ocean and having good relations with India's peripheral nations, coupled with the fact that India's turbulent northern state borders China, if China engages in a geopolitical game with India, will Beijing lose to New Delhi?"
The other issue that could negatively impact Sino-Indian ties is the question of a successor to the Dalai Lama. What if the Dalai Lama anoints his successor from someone in India? This is bound to be a bone of contention between China and India in the near future .
By standing firm on its stance to allow the Dalai Lama to go ahead with his visit to Tawang, New Delhi has clearly laid down new rules of engagement with Beijing. China would do well to factor in this new reality when dealing with India on future issues of bilateral and multilateral concerns. At the same time, India should not let its guard down even though the Dalai Lama's Tawang visit has passed off peacefully, lest it be caught on the wrong foot as in 1962.

Dr. Rupakjyoti Borah is with the Institute of South Asian Studies at the National University of Singapore. The views expressed are personal. His latest book is The Elephant and the Samurai: Why Japan Can Trust India? He can be reached at rupakj@gmail.com or via Twitter @rupakj.