Dear Megumi: One Day, You and Other Kidnap Victims Will Set Foot on Japan Again—If Our Gov't Works For It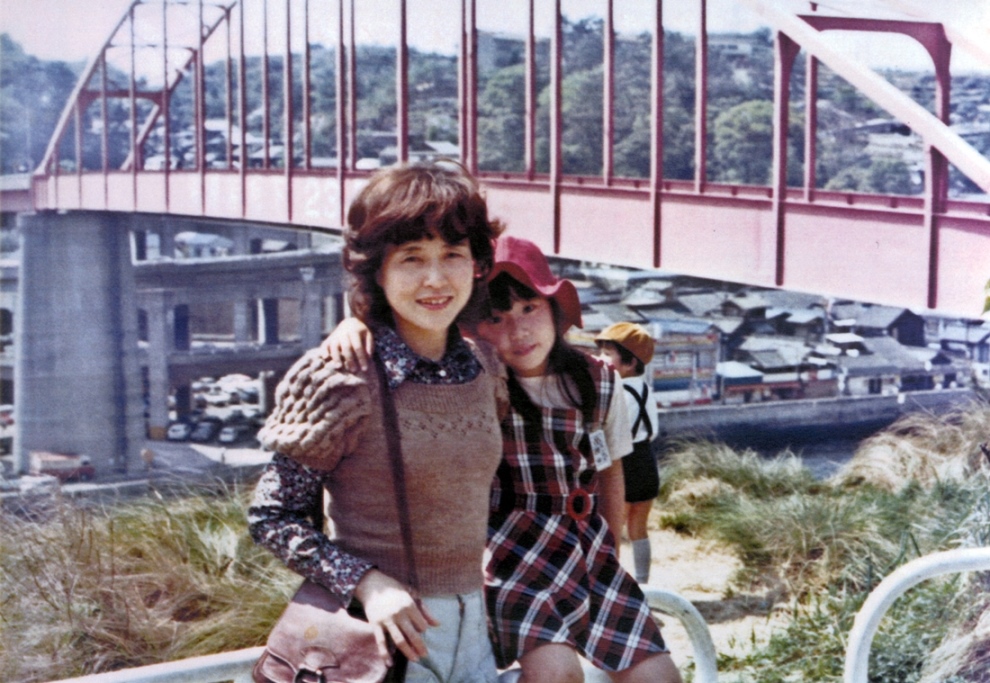 Dear Megumi,
In Japan, we are blessed with beautiful autumn skies, and the cosmos flowers are blooming. Our home in Niigata had beautiful cosmos, didn't it? They remind us of you more. Despite being a cheerful child, fond of flowers, with a love for "freedom," you were captured by the country where freedom is most restricted.
We are truly sorry to have been unable to save you, subjecting you to such pain for so long.
Your father is 84 years old. I, your mother, am 81 years old. By the grace of God, we are lucky to have lived this long. But as your elderly parents, we would gladly trade places, if it would mean the return of you, Megumi, and all the other victims kidnapped by North Korea.
September 17th has just passed. Fifteen years ago, at the 2002 Japan-North Korea Summit, North Korea admitted to the kidnapping of Japanese nationals. However, we were unilaterally told that you and most of the kidnap victims were "deceased."
That day, the families of the kidnap victims gathered in Tokyo, and held a press conference. Amid the blinding barrage of camera flashes, your father picked up the microphone first, crying. Grief-stricken, he was unable to continue speaking. I took the microphone from your father and spoke:
"Please spare a thought for the young people who have suffered and perhaps lost their lives for our country, Japan. I will never believe that she may have died at some point. I will continue to believe she is alive, and continue the fight."
At the time, I was in a trance. Afterwards, I had no idea of what I had said. I just screamed with all my might. When the information we had longed for finally came, and the message said, "Deceased," all manner of emotions exploded inside me, and my mind went blank.
However, I was convinced that the strong Megumi we knew would never have died so easily.
Your father and I have always tried to face life resolutely. In 1997, from the minute we found out that you, Megumi, were in North Korea, when your name and photo were published in the newspapers, your father and I were faced with an awful reality.
We knew that if your name and face were revealed, you might become a target in order to conceal the truth about the kidnappings. We discussed it as a family, and finally came to a decision.
"For 20 years, nothing has happened. Unless everything is made public, nothing will be revealed, and the status quo will remain unchanged." That was what your father thought, so we decided to be brave, and to reveal your real name to the press.
Since then, whenever North Korea undertakes its fearfully absurd machinations, we have continued to feel the proximity of "Death." And now, the situation has become more urgent with the nuclear and missile crisis.
As a nation, we need to resolve to save the victims.
It was revealed 15 years ago that North Korea, a nation shrouded in darkness, had committed the state-sanctioned crime of kidnapping. We have always desperately urged that one must not lose sight of the reality of the situation.
However, North Korea continues to steadily develop its missiles and nuclear capabilities regardless of worldwide criticism, and will not even return the kidnapping victims. It is on the road to ruin. In one moment, everything could be decimated and destroyed. The Japanese people know first-hand the horror of nuclear weapons. I feel that we are drawing ever closer to a situation of "If the world does not wake up to this threat…"
Together with other families, we have long requested that the government move quickly to save them. We have made all efforts, yet the kidnapping issue remains unresolved. We have been unable to lay eyes on you, Megumi, and do not even know where you are. I am filled with feelings of anger and suspicion when I wonder why there has been so little progress in government efforts.
Yet, there have been so many people who think of the kidnapping victims as their own family; who have been angered by the heinous state-sanctioned crime; who have cried with us, encouraged us, and fought alongside us. They have been the source of our strength to keep fighting, to not lose heart.
When the rescue movement began, there were many who kept a wide berth, unable to believe the reality of the kidnappings nor the fear of North Korea. Despite this, it was through the efforts of those who relentlessly called for a solution—collecting signatures on the street regardless of the stifling summer heat or the freezing winter cold—that the rescue movement gained recognition throughout Japan.
Your father and I are finally starting to weaken, and it is becoming increasingly difficult for us to stand with everyone as we have. For this, I am truly sorry. I hold each and every one of the supporters close to my heart and offer a prayer of thanks for them—those who have supported us, have aged as we have, feeling the pain, exhausting their energy, and some have passed away. Each time one of these important people is lost, I cannot sleep because of heartbreak.
Your father and mother do not understand difficult international relations, but we do feel that one of the reasons for the current problem is that the country of Japan has not tried to save the kidnap victims, and always keeps avoiding the issue.
Unless the nation resolves to save the victims, the kidnapping issue will never be solved. The nation has a duty to solve the problem. There is surely more that the government could do to rescue the victims. I would like for them to resolve to gather the best and brightest to work on a solution.
Who knows what will happen next? I wholeheartedly believe that the day will come when all the kidnapping victims will be able to shake off their fear of uncertainty, to once again step foot on their homeland with a smile on their faces, and I will be able to gratefully say, "Everyone, thank you so much for all you have done."
Please take good care of yourself, Megumi. I hope we will meet again soon. Let us both wait resolutely, persevering so that we can remain strong and healthy.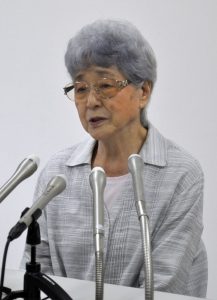 (Click here for the original article in Japanese.)
Related articles:
Editorial: The Letters to Megumi Should be Read by All
A Letter to Megumi: 'Forty years have gone by without you… Don't ever give up, you are going to come home'
Letter to Megumi: We Long to Have You Back for the Next Children's Day
Letter to Megumi: We hope you'll return to the Japanese Summer and Your Mother's Stew
Read Japan Forward's special coverage of the abduction issue.