Nobel Peace Laureate Liu Xiaobo's Final Wish: 'Free My Wife'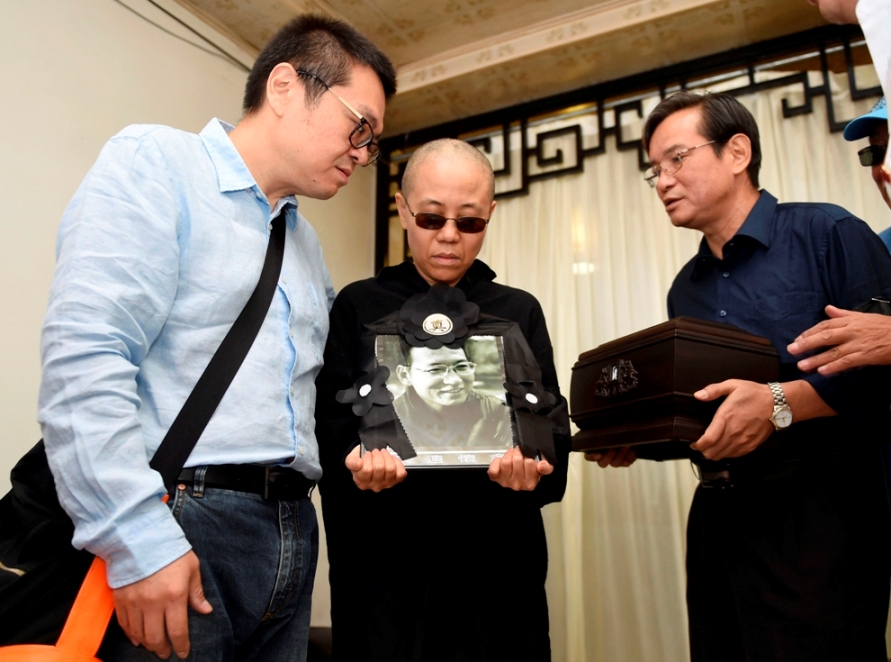 I first visited Liu Xiaobo's home in West Beijing in May 2008. Under the dim lights in his small living room, he answered my question about why he did not go abroad.
"The children were killed, but the bearded man lived on. It defies imagination."
At first, I could not understand what he meant.
Mr. Liu, who was born and raised in Jilin Province, spoke with a northeasterner's accent and used many unique expressions in our conversation. For example, the phrase "bearded man" refers to an adult male. Only 33 years old at the time of the 1989 Tiananmen Square Incident, Liu was referring to himself when he used this phrase.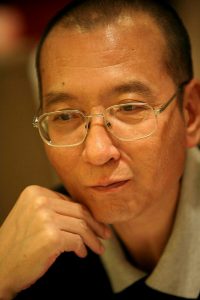 Until just before the Tiananmen Square incident, Liu had been a popular professor at Beijing Normal University. In his lectures, he passionately proclaimed, "China must be democratized." Even large lecture halls were always filled to capacity, with students coming even from other universities to listen to the professor whom they had heard their friends talk about. Due to Liu's influence, many of his students participated in the democratization movement, and many became victims of oppression.
The deep regret etched on Liu's heart after the Tiananmen incident became the impetus for him to stay in China for his whole life and fight against the system of one-party dictatorship. When he was released from prison after several years, Liu visited mothers who lost their children in the Tiananmen incident and apologized to them, one by one.
Liu has said, "I misjudged the situation when I believed that our movement might be able to bring about democratization. I was intoxicated with the attention I was receiving."
At the time of the Tiananmen Square Incident, there were many university students and prominent experts who were being called "democratization leaders." However, there was no one, like Liu, constantly in a state of deep reflection and speaking of the responsibility that he himself bears.
Liu energetically continued his writing work in Beijing following his third release from prison in 1999 until his fourth detention at the end of 2008, even contributing to the Sankei Shimbun. That was during the administration of President Hu Jintao, who eased, relatively, the restrictions on the democratization movement. Even so, a police box was installed in front of Liu's home. Liu was under strict supervision—when he went anywhere, he had no choice but to come and go in a police vehicle.
Whenever anyone visited Liu's house, Liu Xia, his wife, would always bring tea, but she almost never joined in conversations. She would often sit down next to her husband and quietly listen to his stories. Mrs. Liu is a poet and photographer. Her father was a university president and a cadre in the Communist Party, and Liu Xia grew up in a wealthy household. She met and fell in love with Liu Xiaobo during the Tiananmen Square incident.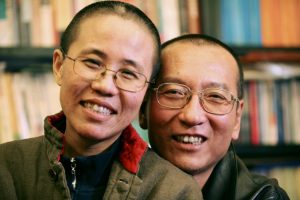 Liu Xia is a strong woman. She decided to marry Liu Xiaobo while he was imprisoned, because the prison did not allow prisoners to have visits from their girlfriends. During his life, Liu Xiaobo once said, "I am ready to die anytime. My only regret would be not being able to see my wife again."
Liu Xiaobo did not leave China no matter how much the authorities tried to oppress him. Just before he died, he strongly hoped to receive treatment overseas, such as in the United States or Germany. Supporters said that Liu Xiaobo believed that if he went overseas with his wife for treatment, then his wife would be able to remain abroad even if he were to die while outside of China.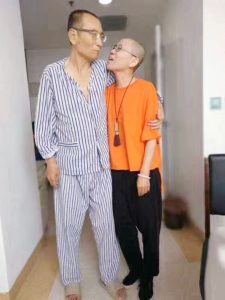 However, Liu's final wish that his wife be set free was rejected by the Chinese authorities. She is still under house arrest. Demonstrations demanding her immediate release were held in Hong Kong and New York, while statements from Europe, the US, and other countries were announced, all asking that Liu Xia be set free. The Communist Chinese authorities do not seem inclined to listen to these voices from the international community.
One week before he died after suffering from terminal cancer, Liu Xiaobo used the last of his strength to write a more-than-500-word foreword for his wife's photograph collection. The collection will be published in the United States and other countries in the near future. These sentiments contain Liu Xiaobo's final message to the world. Will the world be listening?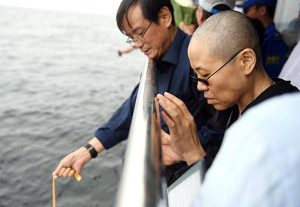 Akio Yaita is a senior staff writer of the Sankei Shimbun International News Department. He is a former correspondent of the Sankei Shimbun Beijing Bureau.
(Click here for the original article in Japanese.)