Director Mayu Nakamura Offers a Fresh Perspective on Japanese Women in Film
Through four female protagonists, Mayu Nakamura explores COVID's impact on Japan, delving into themes of loneliness and societal pressures imposed on women.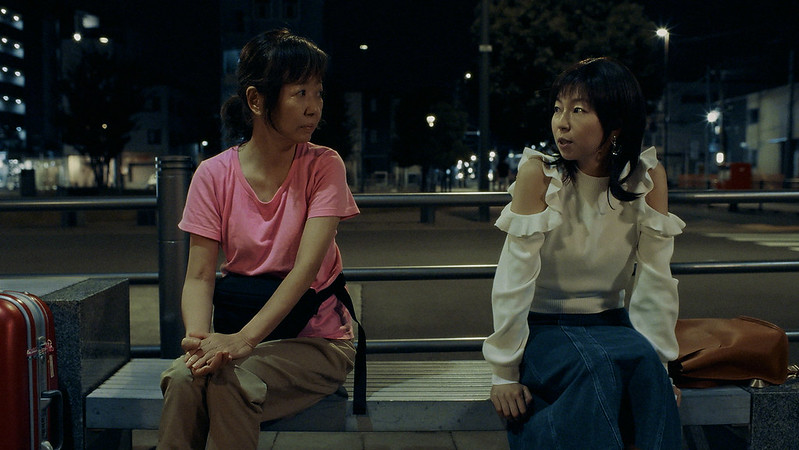 UDINE, Italy — Japanese cinema still seems to be coming to terms with the pandemic experience. And director Mayu Nakamura is keen to add to the conversation.
Nakamura's film She is Me, I am Her (2022) made its international premiere at the 25th Far East Film Festival in Udine, northern Italy. The festival's mission is to share trends in popular Asian cinema and the issues explored by the region's filmmakers.
To that end, Nakamura's latest film focuses on issues brought to light during the pandemic, seen through a distinctly female gaze.
"I feel like a lot of Japanese films have female characters written by men, and they're very sexualized or idealized," explained Nakamura. "I either don't feel for or identify with [them]. So I wanted to portray women more like real women, like what I feel is a woman."
An Acclaimed Documentarian
Nakamura entered the film world after graduating with an MFA from New York University. She won acclaim for the documentaries Lonely Swallows: Living as the Children of Migrant Workers (2012) and Alone in Fukushima (2015). Nakamura also worked on feature films like Summer of Stickleback (2006) and Intimate Stranger (2021), the latter of which also covers themes that came to the forefront during the pandemic. Her portrayal of the relationship between an older woman and a younger man in post-COVID Tokyo received significant attention.
She is Me, I am Her is a well-structured anthology. It explores the realities of post-pandemic Japan in four short stories that center on female characters.
Just before the screening in Udine, the director explained how the title of She is Me, I am Her reflects her ambition for the film: To create stories and characters that would resonate with the audience in a way that lingers long after the movie has ended.
Although made on a shoe-string budget, Nakamura recruited the talents of some familiar faces — Nahana, last seen in Ryuichi Hiroki's thriller Noise (2022), and Fusako Urabe, who stunned audiences in Oscar-winner Ryusuke Hamaguchi's Wheel of Fortune and Fantasy (2021).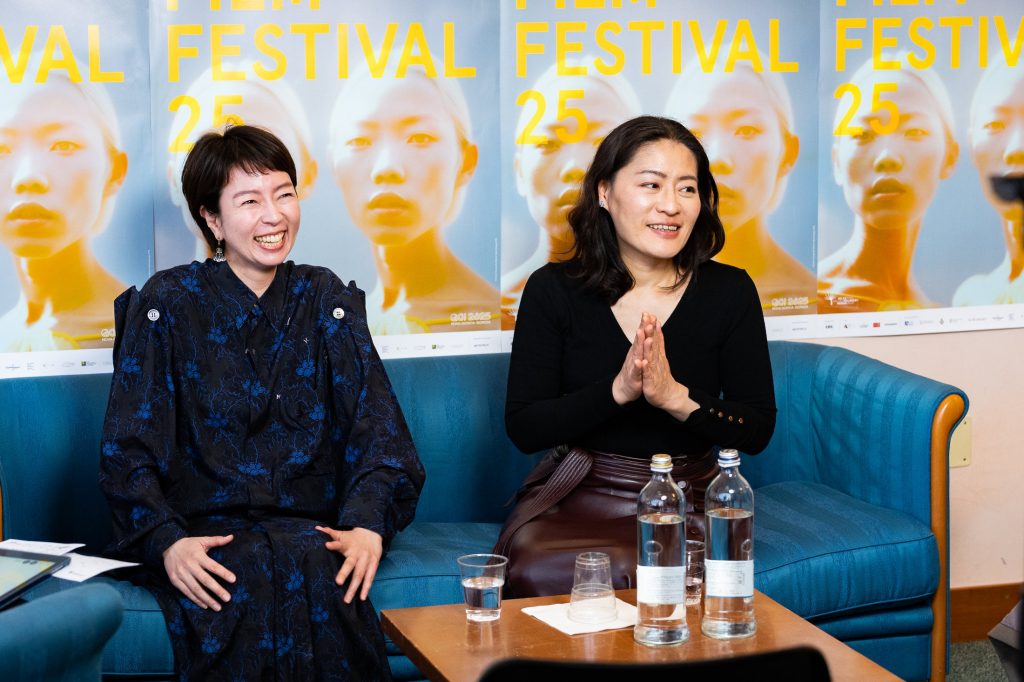 A Focus on the Female Gaze
Nakamura's film begins with the short story "Among the Four of Us," which depicts three former schoolmates who share news of the death of a mutual friend. Then comes "Someone to Watch Over Me," which is about a bizarre connection that forms between an anorexic woman and a delivery guy.
"Ms Ghost" portrays the story of the bond between two sex workers who once dreamed of being actresses. Lastly, "Deceive Me Sweetly" sends a hopeful message through the encounter of a blind woman and a young phone scammer. The common thread connecting the four stories is the simple symbolism and loud silences that accompany disturbing plot twists.
At FEFF, the audience was drawn in by the intimate portrayal of post-pandemic Japanese society, but also by Nakamura's attention to the female gaze.
"What I'm trying to do is to retrace some of the problems in Japan, like the sexualization of women, especially young women," she explained.
The documentarian in Nakamura did extensive research to develop the film's characters. She met sex workers for the film's "Ms Ghost" segment to learn from their stories. For "Deceive Me Sweetly," she did plenty of research to try to understand the life of the visually impaired. In addition to conducting interviews, she participated in the "Dialogue in the Dark" experience, where participants navigate in the dark by relying on blind guides.
"I don't know what it's like to be a sex worker or a blind person. But my background as a documentarian helped me research properly. I interviewed people and tried to write from their point of view," she said.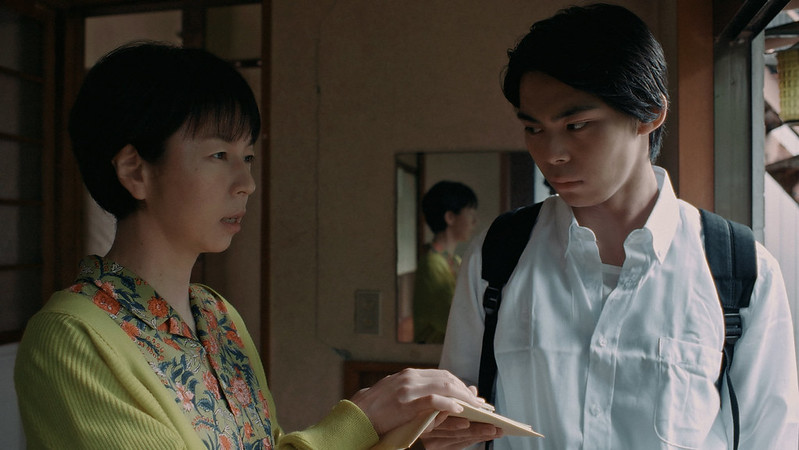 Realistic Portrayals
The documentarian in Nakamura shines through in She is Me, I am Her. The themes are explored through simple shots and light tricks, which gives the film both a sense of anguish and realism.
"Because resources were limited in terms of our location and budget, it feels more like a play: a one-situation, one-location drama," she explained. "It's all conversation. It's just characters sitting on the bench talking with the camera behind them. So I used a variation of shots to make [each situation] a little bit more interesting, trying to make the audience feel as if they were discovering the characters."
The four female protagonists have different personalities and backgrounds. But they share recurring messages and themes in a way that departs from convention. They are neither young nor married and do not embody the typical roles Japanese society lays out for women. They question their lives and the roles they are expected to play.
"When you're in your 20s or teens you have a future because you think you have time and hope," said the director. "As you grow older, in your 40s and 50s, you know your limitations. You start to feel that life is limited in terms of the choices you can make."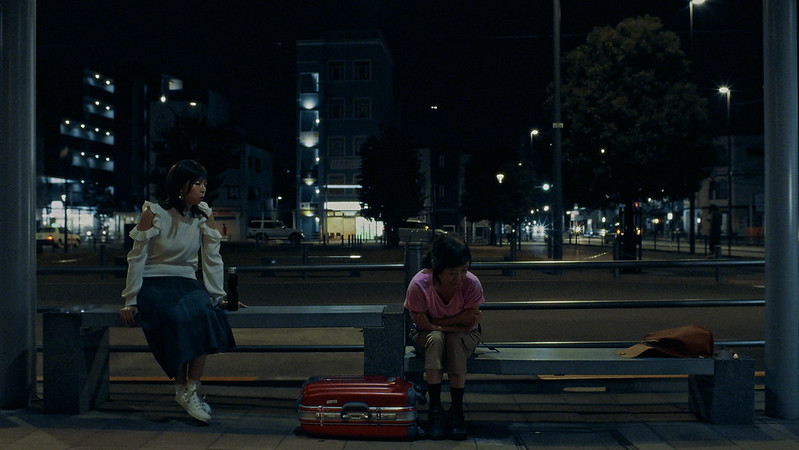 Filming During the Pandemic
Unlike many directors, Nakamura was able to work throughout the pandemic thanks to a government grant.
"A lot of people made use of that grant. It definitely came in handy for us," she recalled. "There were so many filmmakers who couldn't make films because of COVID. But for us, COVID wasn't all bad. We were able to create some good things out of it."
It was clear that the audience in Udine agreed. Despite the small budget, Nakamura gave us an intimate film that illuminates characters and situations that are often overlooked.

RELATED:

Author: Federica Giampaolo
Federica Giampaolo attended the 25th Far East Film Festival as part of its FEFF Campus initiative for aspiring film journalists and critics.