EDITORIAL | North Korea's ICBM Targets US Nuclear Umbrella Over Japan 
Prime Minister Kishida should realize that the Japanese people cannot be safeguarded unless the country's nuclear deterrence posture is strengthened.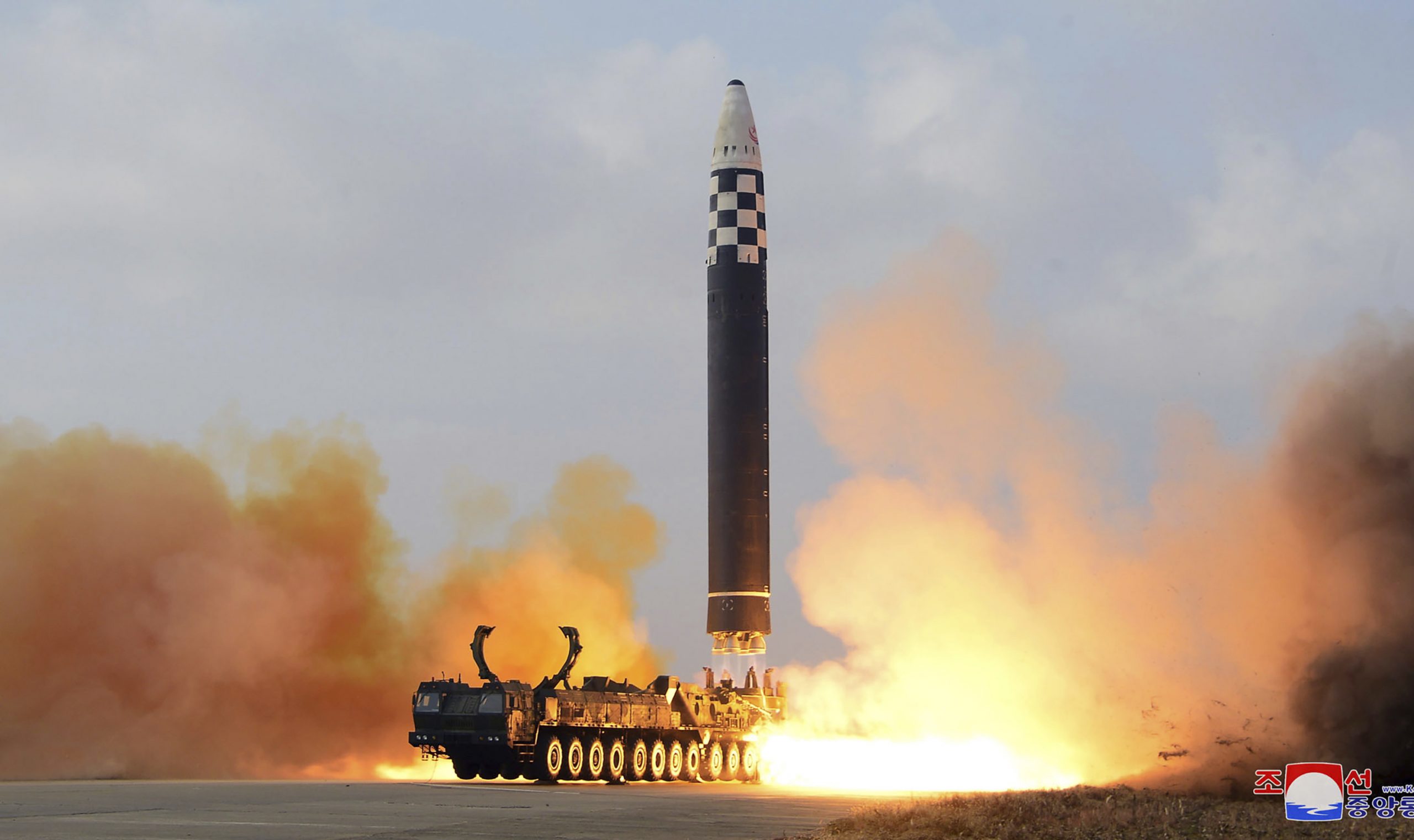 North Korea launched an intercontinental ballistic missile (ICBM) into the Sea of Japan on February 18. It landed in Japan's exclusive economic zone (EEZ) about 200 kilometers west of Oshima-Oshima, a small island southwest of Hokkaido.
One aim of this serious provocation by Pyongyang appears to be the destruction of the nuclear umbrella defensive shield that the United States currently provides Japan. In addition to ensuring the development of a counterstrike capability, Prime Minister Fumio Kishida must urgently reexamine and strengthen the nation's nuclear deterrence posture.
Prior to the latest incident, no North Korean ICBM had landed in Japan's EEZ since the mammoth Hwasong-17 was launched in November of 2022. North Korean official media reported that the latest launching was undertaken as a rapid-fire training exercise for the Hwasong-15 ICBM under a newly established ICBM oversight unit. The intent no doubt was to simulate operational deployment for propaganda reasons.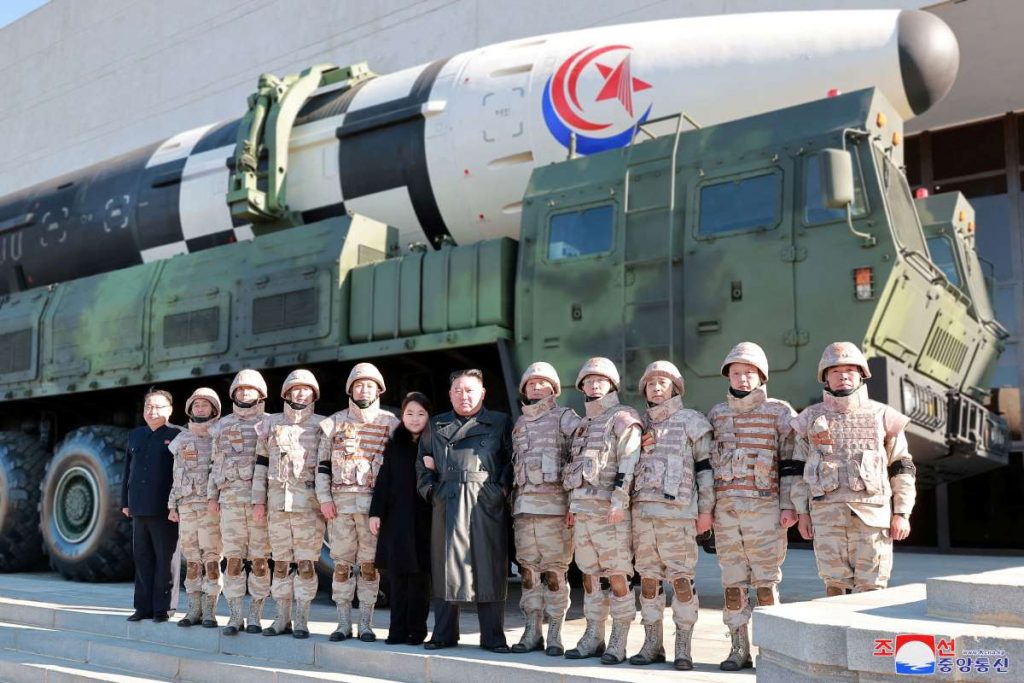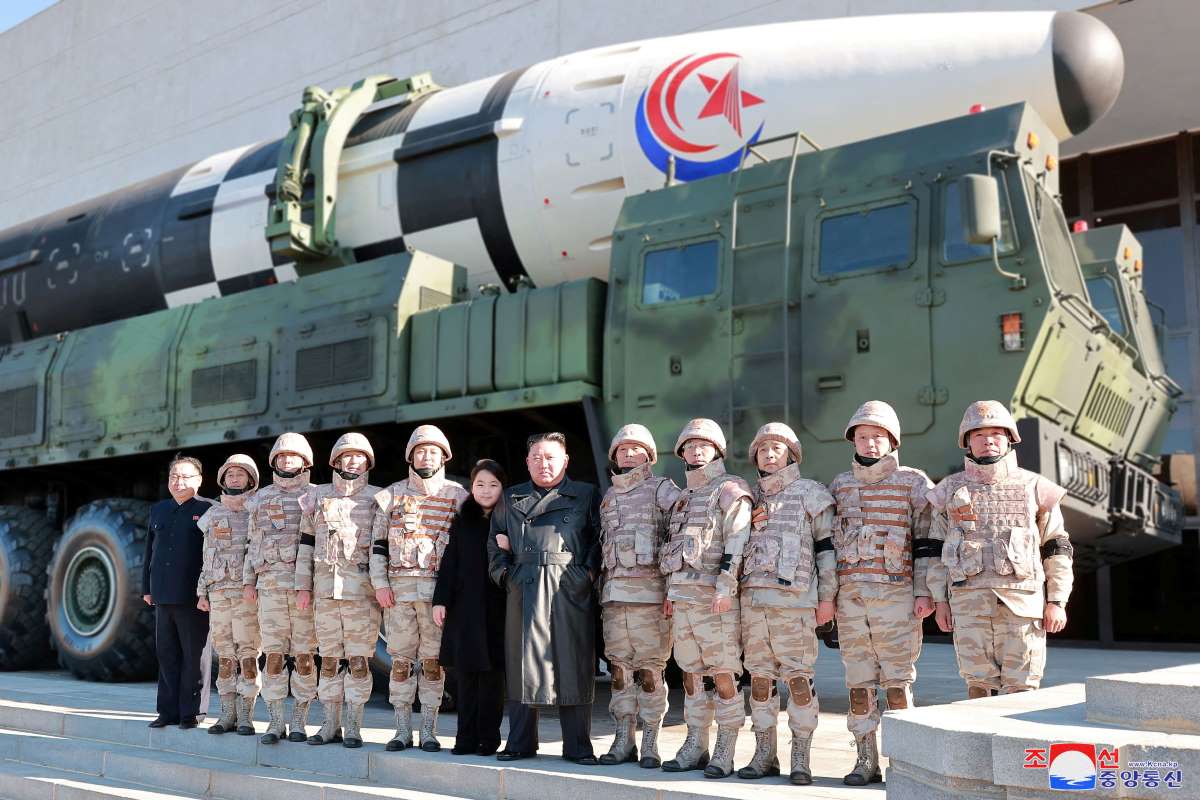 A Global Threat
The missile appeared to travel on a "lofted" trajectory, which means that it was launched at a much higher angle than would normally be the case. Japan's Ministry of Defense estimates that if the missile had traveled on a normal trajectory, it would have flown more than 14,000 kilometers. The ICBM would therefore have been capable of hitting targets anywhere in the United States.
North Korea's ballistic missile launchings are an outrage that violate United Nations Security Council resolutions and threatens the safety of Japan and the international community. No wonder Japan, the United States, South Korea, and other parties have condemned them. North Korea should immediately abandon its nuclear and ballistic missile capabilities for warfighting.
South Korea's presidential office recently revealed at a National Security Council meeting that residents of North Korea are starving to death as a result of severe food shortages. The reason why the leaders in Pyongyang ignore the lives and livelihood of their people while strengthening their nuclear and missile capabilities is because they want to protect the dictatorship of the supreme leader Kim Jong Un, who heads the ruling Korean Workers' Party.
It is a travesty that they should use the terms "Democratic" and "People" in the official name of their country.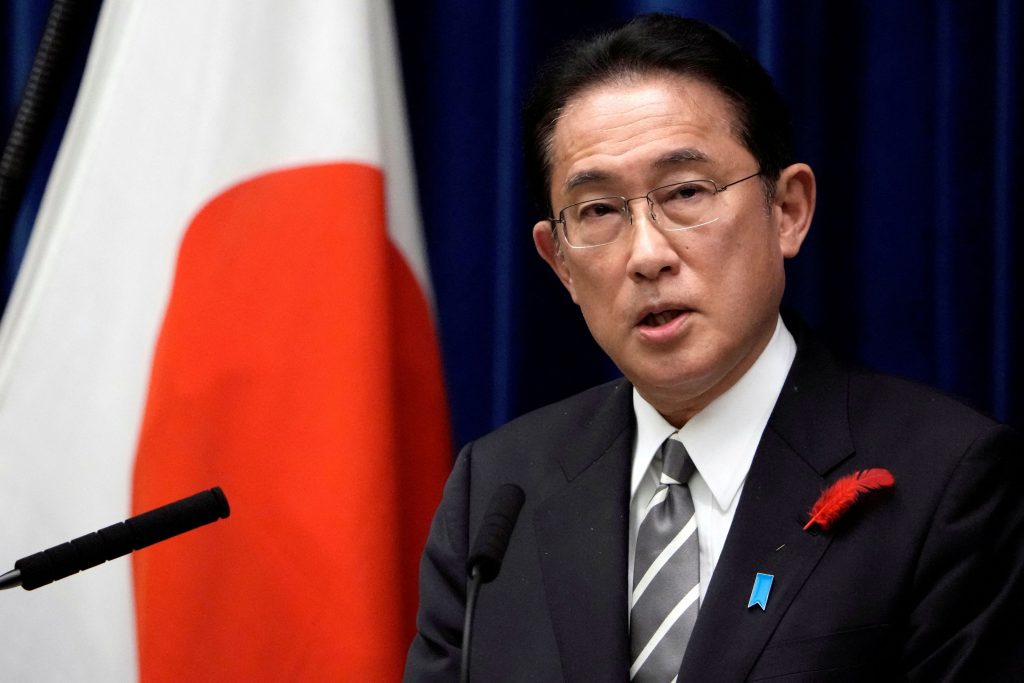 Protecting the People of Japan
Regrettably, such a dangerous and inhumane country is Japan's neighbor. The Kishida Cabinet was correct in making the decision for Japan to possess a counterattack capability in order to enhance deterrence. We would now like to see this counterstrike capability made operational as soon as possible.
However, that in itself will not be sufficient.
Although the Hwasong-15 is a liquid fuel-type missile, it can be difficult to detect prior to launch. That is because it can be launched from a mobile transporter erector launcher (TEL). Furthermore, North Korea is also reportedly developing a fast-launch solid fuel-type ICBM.
If we assume that such a capability would allow the DPRK to hold major US cities hostage, there will be much less reason for Pyongyang to hesitate to attack Japan or South Korea. That is because the ability of the US nuclear umbrella to deter Pyongyang's actions would be significantly reduced.
Prime Minister Kishida should realize that the Japanese people cannot be safeguarded unless the country's nuclear deterrence posture is strengthened. Moreover, discussion of "nuclear sharing" should not be ruled out.
Kishida's decision to go to an ENT (ear, nose and throat) clinic even while the North Korean ICBM was in flight calls his judgment into question. No apology would have proven adequate if ships in the area had been damaged by the falling missile or debris from it. The Prime Minister needs to display a greater degree of apprehension.
RELATED:
(Read the editorial in Japanese)


Author: Editorial Board, The Sankei Shimbun