Oncoming Typhoon Adds Edge to Pre-Pandemic Energy on Shinkansen Trains for the Obon Holidays
As the Obon holiday week began, the rush of people returning home on the Shinkansen brought back the energy of pre-pandemic summers in Japan.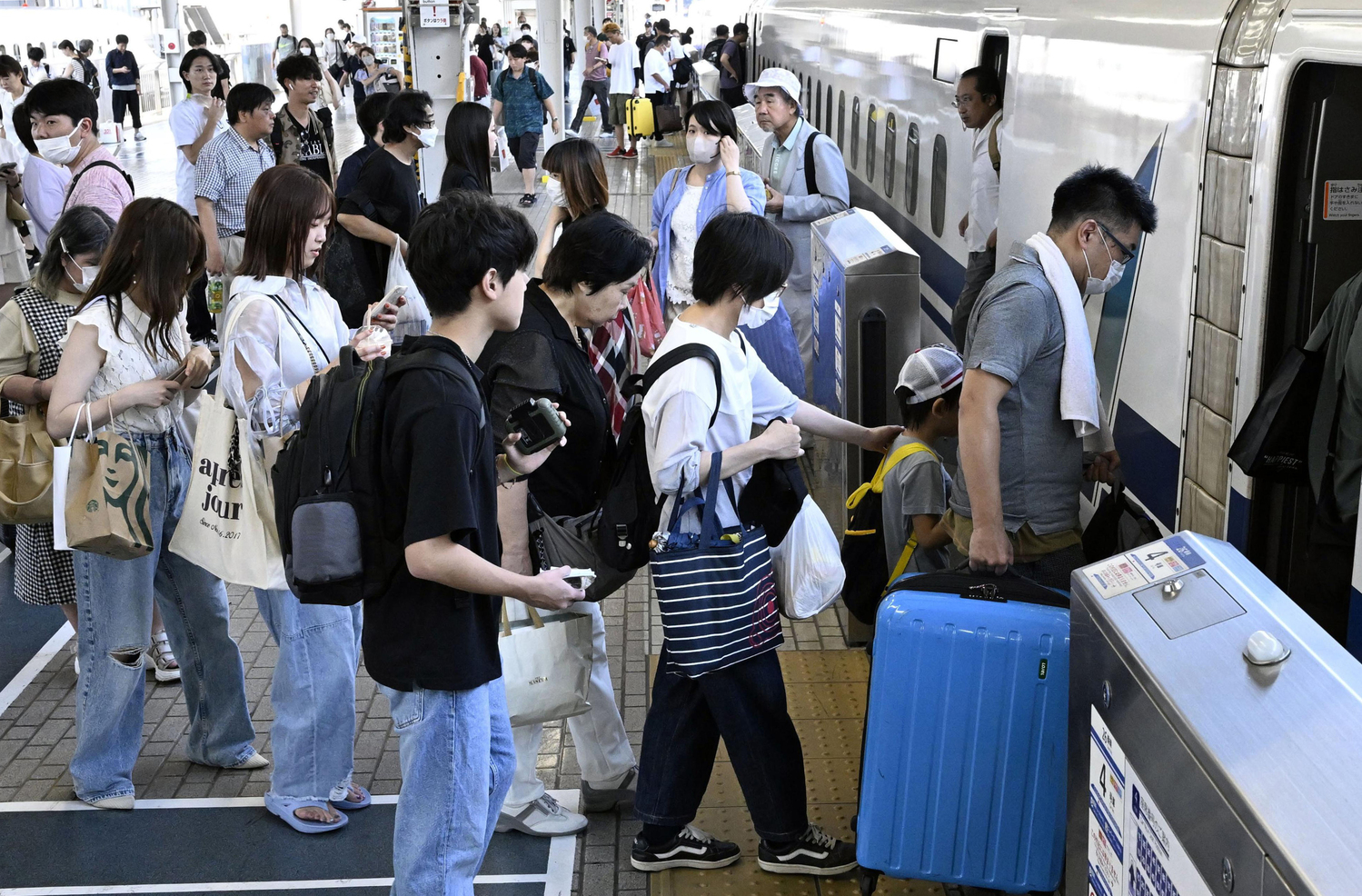 On the morning of August 11, the JR Shin-Osaka Station in Osaka's Yodogawa Ward is already bustling with families lugging suitcases and large shopping bags from the morning. The Obon holiday week has begun. Notably, the sight of people without their masks brought back scenes of pre-pandemic summers in Japan. According to JR Central, the occupancy rate of non-reservation seats on the Tokaido Shinkansen exceeded 100% for some outbound trains.
Moreover, the occupancy rate of Nozomi 271, which left Shin-Osaka Station at 7:11 am for Hakata, Fukuoka, reached 220%.
Motoko Watanabe, an office worker from Toyonaka, Osaka Prefecture, is returning home with her family to her parents' house in Fukuoka Prefecture. She says, "I'm prepared to face the crowds. I hope to relax once I'm at my parents' house."
Her eight-year-old son Hareta looks excited to travel. "I'm looking forward to playing in the sea," he says with a smile.
Another office worker, this time from Osaka's Nishi Ward, is heading to Okayama Prefecture with his five-year-old daughter. "It's been a while since we last traveled. I want to take photos of my family smiling without their masks."
RELATED:
(Read the article in Japanese.)
Author: The Sankei Shimbun