EDITORIAL | Xi Jinping in US Asserts Ambition to Dominate Indo-Pacific
Xi Jinping told Biden, "Planet Earth is big enough for the two nations to succeed," showing no change in its hegemonic stance vis-à-vis other nations.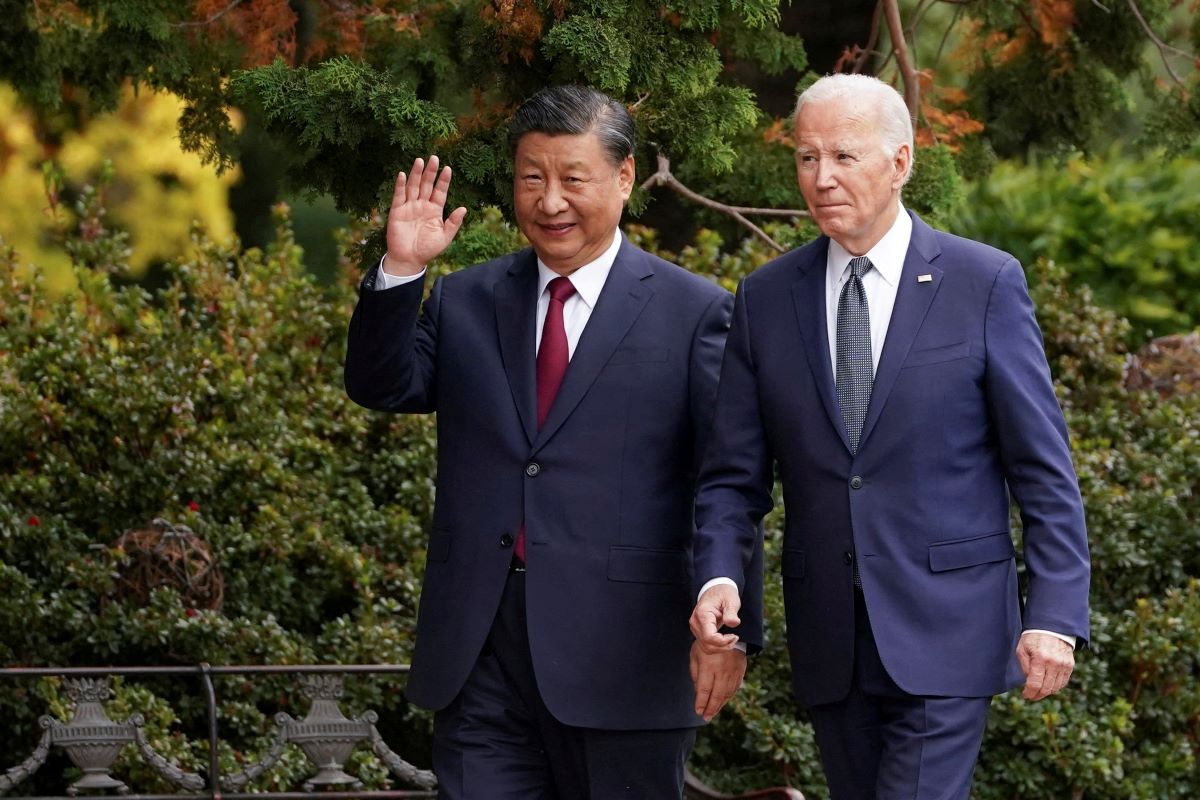 United States President Joe Biden and China's President Xi Jinping held their first face-to-face summit in a year in a suburb of San Francisco on November 15.
The two leaders agreed to resume dialogue, including between senior defense and military officials. However, the meeting highlighted the chasm separating the positions of the two countries on the issue of Taiwan.
Biden stressed the importance of maintaining peace and stability across the Taiwan Strait. Meanwhile, Xi declared that "China will realize unification with (Taiwan) and this is unstoppable."
There should be no illusions that there has been any change whatsoever in China's stance vis-à-vis other nations. It is still pursuing its regional military hegemony. President Biden must work with allies and like-minded nations, such as Japan, to further deter China.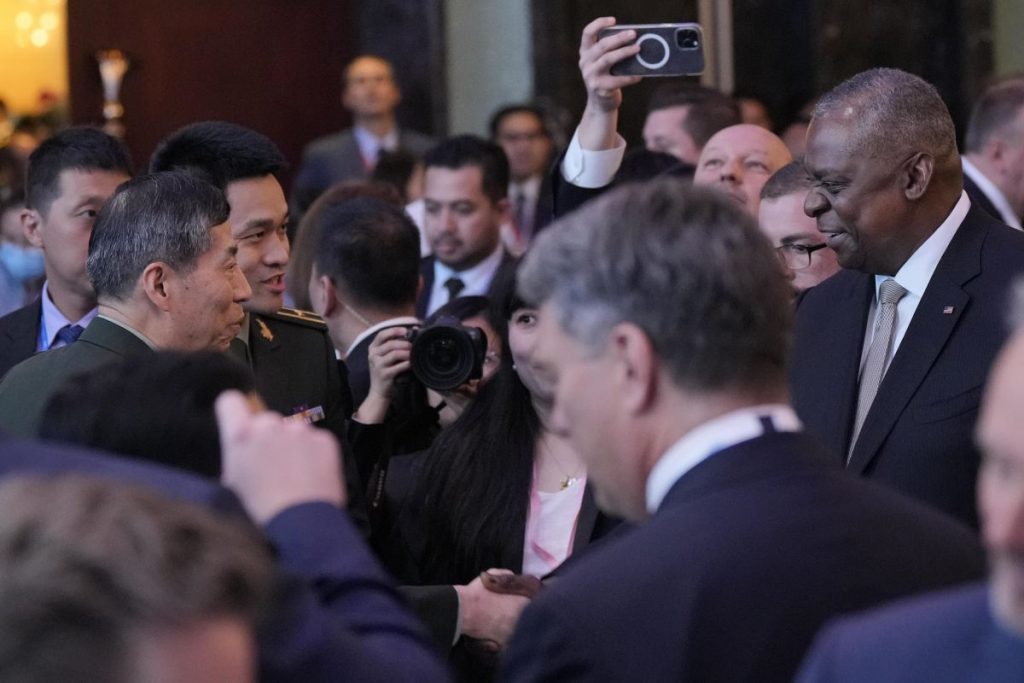 Military-to-Military Communications
China suspended the dialogue between the two militaries after then-US Speaker of the House Nancy Pelosi's visit to Taiwan in August 2022. Since then, China's repeated dangerous provocations against US vessels and aircraft traversing the Taiwan Strait and South China Sea have raised concern about accidental collisions.
During his meeting with Xi, Biden emphasized that competition needs to be managed lest it turn into conflict. Therefore, it only made sense for China to resume the high-level military interaction. China had previously refused to do so.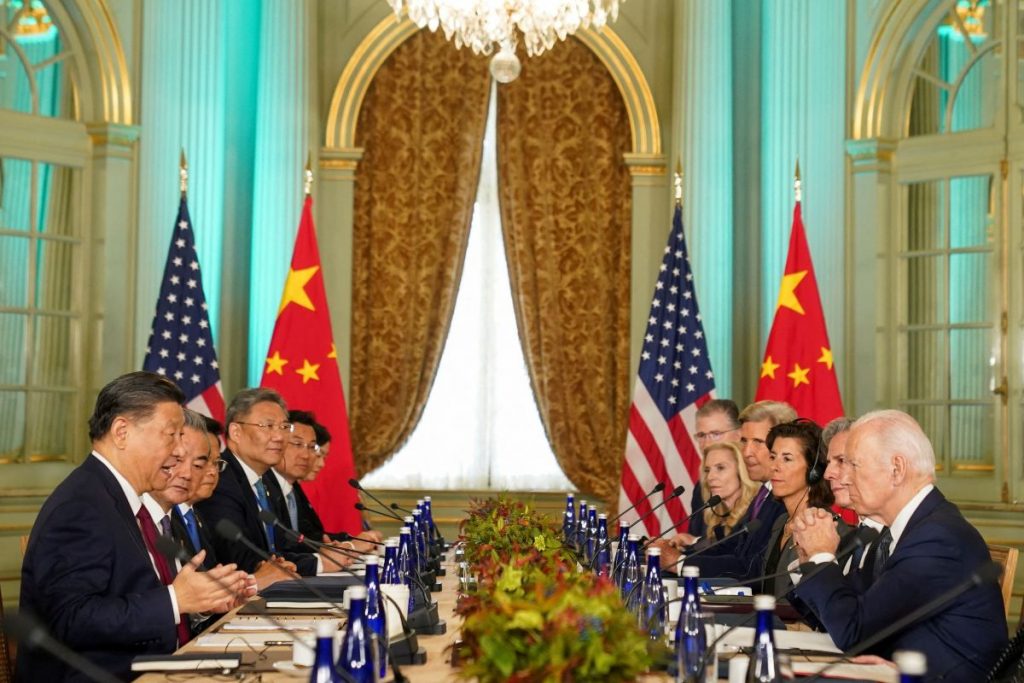 China's Hegemony
The two countries also agreed on an intergovernmental dialogue regarding artificial intelligence. Furthermore, they agreed on cooperation in combating climate change.
The real problem is China's hegemonic stance. During the meeting, Xi said, "Planet Earth is big enough for the two nations to succeed." This might be taken as a declaration of China's intent to become a regional hegemon.
Several times in the past, including in a joint press conference after his summit meeting with then-US President Donald Trump in 2017, Xi proclaimed that "the Pacific Ocean is big enough to accommodate both China and the United States."
He appears to be suggesting that the two nations could divide control of the Pacific region. In fact, China has been steadily increasing its maritime expansion in the Indo-Pacific region.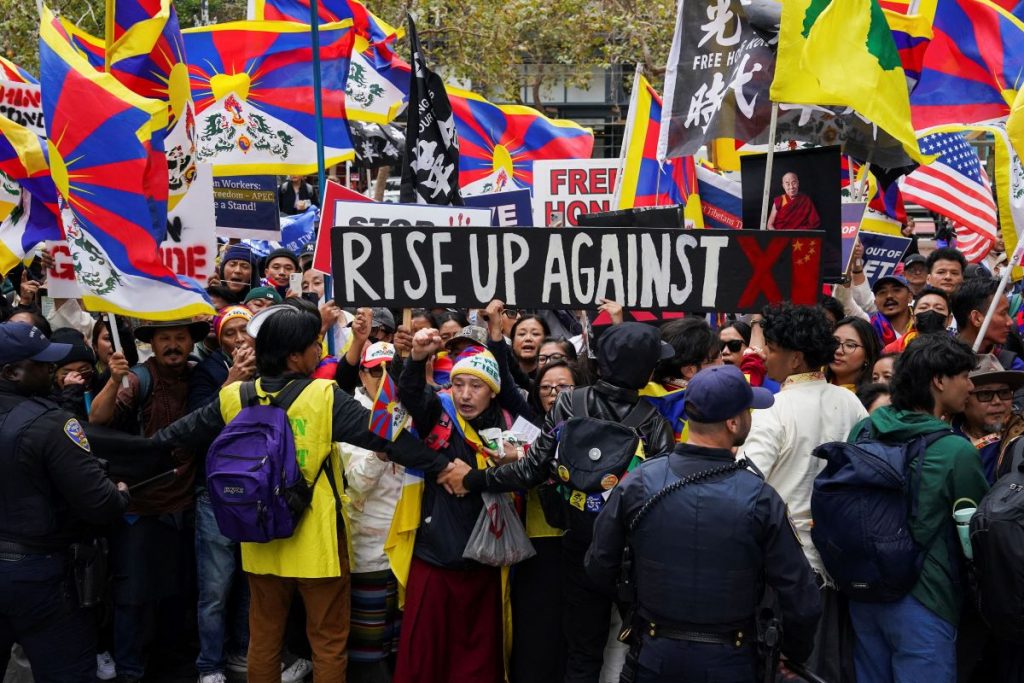 Dangers to Democratic Values and Human Rights
At the meeting, Biden warned China not to interfere in Taiwan's presidential election in January 2024. Xi retorted sharply, "The US side should stop arming Taiwan and support China's peaceful reunification." He was obviously not prepared to yield an inch.
Xi also said that "China and the United States have a wide range of common interests in many areas." However, the most important common interest should be peace and stability in the Taiwan Strait and South China Sea. Furthermore, China is guilty of serious human rights violations in Hong Kong and in the Xinjiang Uyghur Autonomous Zone.
Unless Beijing changes its behavior in areas like these, there will be no real easing of tensions.
RELATED:
(Read the editorial in Japanese.)
Author: Editorial Board, The Sankei Shimbun