EDITORIAL | Xi Jinping 'Peace' Efforts in Russia-Ukraine War are Deceptive
Recent meetings of Chinese President Xi Jinping with Russian President Vladimir Putin in Moscow are an outright condonation of Russia's unprovoked aggression.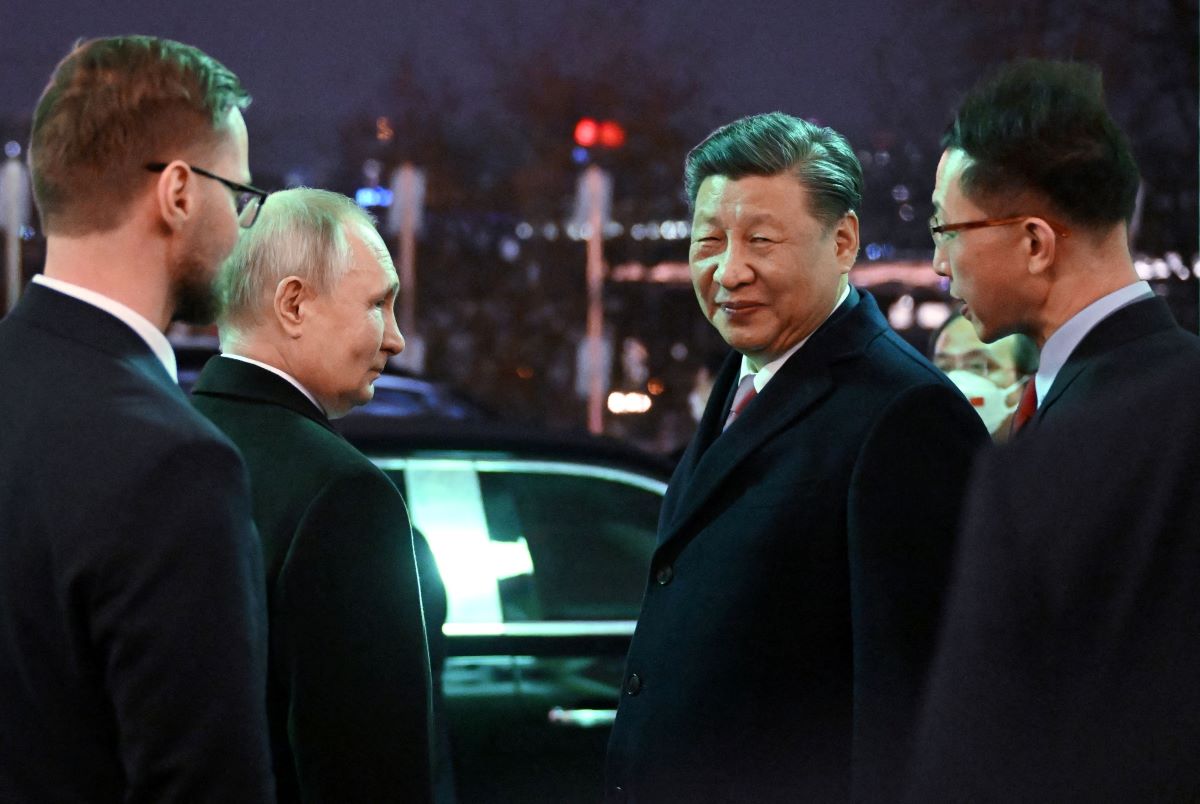 Is there any way to describe it besides the outright condoning of unprovoked Russian aggression? That refers to the recent visit to Moscow by Chinese President Xi Jinping. He went to meet with Russian President Vladimir Putin.
The visit came just days after March 17, the date the International Criminal Court (ICC) issued an arrest warrant for Putin on war crimes charges related to his invasion of Ukraine. It is nothing short of astonishing that Xi, with no sense of shame, would visit Moscow at that very time in order to cultivate friendly ties with Russia.
During his visit to Russia, Xi declared that he would like to "play a constructive role" regarding the Ukraine issue. But the "peace efforts" proposed by China are riddled with deception. And China's position is by no means that of a neutral party.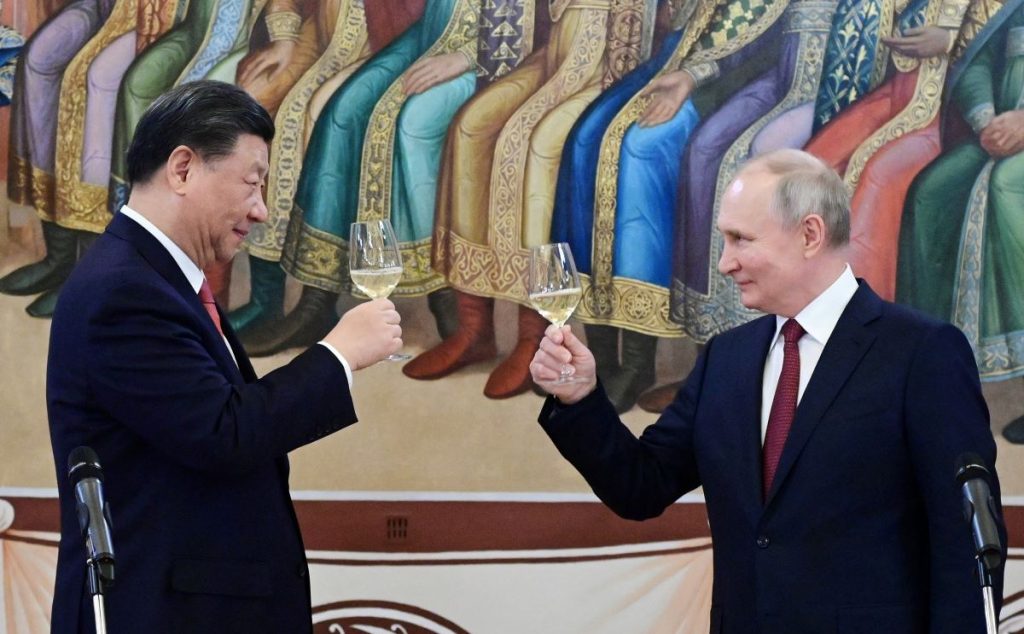 China's 'Peace' Plan
On February 24 China announced a 12-point peace plan. Although it contains no condemnation of Russia for its unilateral aggression, it calls on both Russia and Ukraine to accept a ceasefire.
The Chinese peace plan says that a state should not pursue "one's own security at the cost of others' security." It repeats Putin's claims that NATO is threatening Russia and that the goal of his invasion is to demilitarize Ukraine.
In the joint statement issued following the Putin-Xi summit, the Russian side highly evaluated "China's impartial position."
In reference to the military assistance Western countries have been providing Ukraine, the statement demanded a halt to actions that only prolong the conflict. With the sanctions that Western nations have imposed on Russia in mind, the statement also expressed strong opposition to "unilateral sanctions."
All this amounts to nothing more than an endorsement of Russia's pursuit of aggression.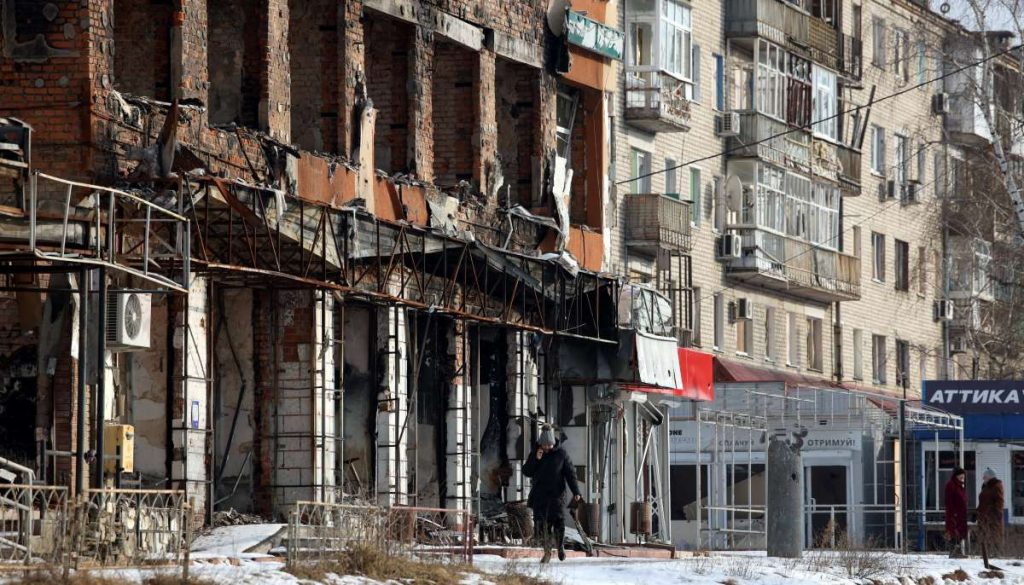 For There To Be Peace
The precondition for any peace is the complete withdrawal of Russian troops from Ukrainian soil.
Prime Minister Fumio Kishida's visit to Kyiv to express solidarity with Ukraine took place on the same day as the China-Russia summit and provided a glaring contrast to it.
The joint Japan-Ukraine statement expresses strong opposition to the use of force to change international boundaries and the immediate, unconditional withdrawal of the Russian military from Ukraine. Diplomatic efforts must continue to ensure that China and Russia are further isolated in the international community.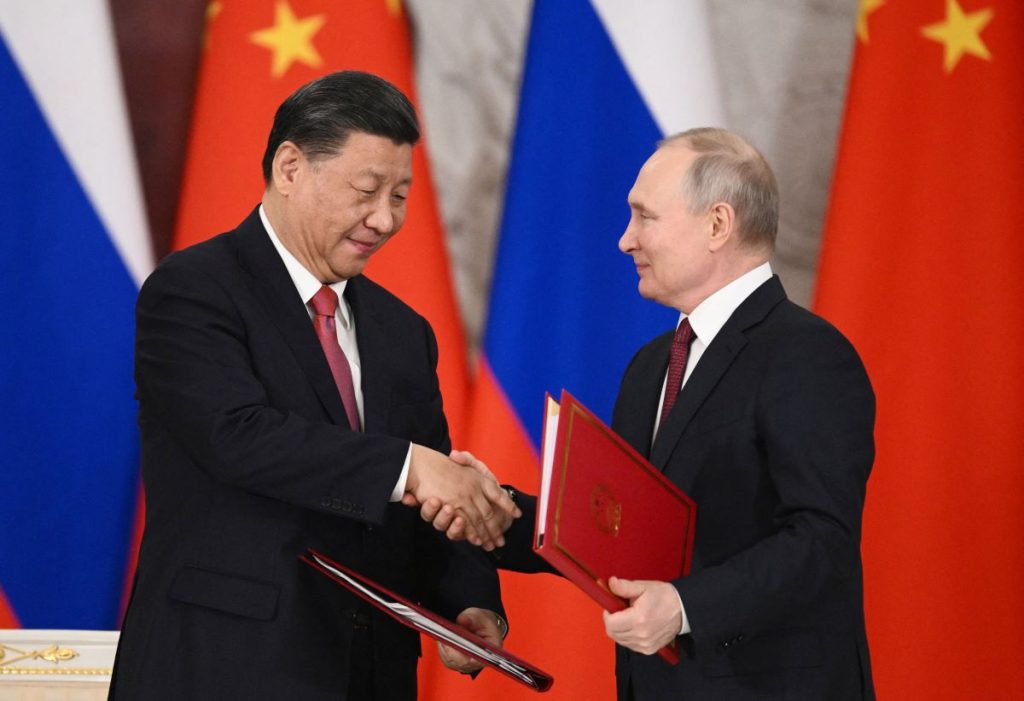 China Circumvents Sanctions on Russia
China is actively supporting Russia by buying Russian oil, which the US and Europe have banned from being imported. We must remain especially vigilant in the future regarding Beijing's provision of arms to Russia.
According to reports appearing in the German publication Der Spiegel, China has been considering providing Russia with attack drones. Western governments have also confirmed that Chinese-made ammunition has been used on the battlefield in Ukraine.
If China continues to provide military support to Russia, Japan, the United States, and Europe will need to impose sanctions on Beijing.
RELATED:
(Read the editorial in Japanese.)


Author: Editorial Board, The Sankei Shimbun