Edo Era Post Towns Charm Foreign Hikers from Magome to Tsumago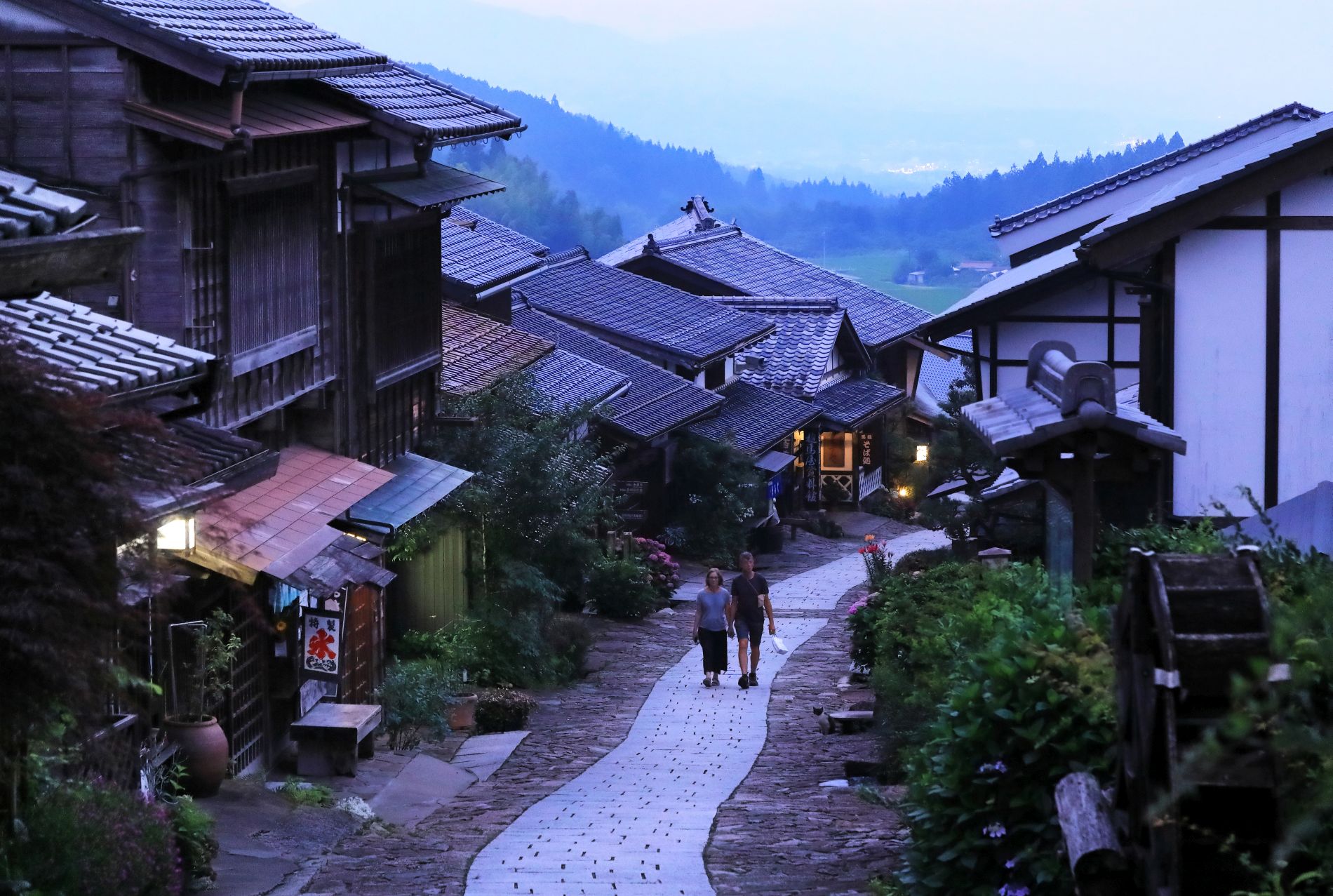 The picturesque Magome guesthouse (Nakatsugawa City, Gifu Prefecture) with its quintessential Edo era post town vestiges behind us, we threaded our way up a stone-paved path, ringing bells to ward off bears.
Winding our way along the wooded slope up the mountain, we passed through a small village with its narrow row of rustic houses and compact rice paddies. After crossing the ridge that marks the prefectural boundary, we stopped for a break at a teahouse in the mountains, then headed down to Tsumago guesthouse (Nagiso town, Nagano Prefecture).
This hiking course was about nine kilometers and took roughly three hours. We passed many foreigners along the way.
The "Edo Era Journey" hiking course that links Magome and Tsumago, two post towns along the old Nakasendo Highway, has become popular with foreign tourists.
Diego Blanco and Elena Higuera, two visitors from Spain on their first trip to Japan, explained why they included the course in their itinerary.
"It got good reviews online, so we came to try it out," said Blanco.
Smiling, Higuera added, "We enjoyed seeing not only the old towns, but also the surrounding nature and glimpses of local ways of living."
According to surveys conducted by the "Love Tsumago" citizens' group of residents, the number of foreign tourists has risen dramatically in recent years, from around 13,000 in 2014 to about 31,000 in 2018. Foreigners now account for over 60% of total travelers to the charming area, while the number of Japanese visitors has declined.
Chitoshi Watanabe, 61, a volunteer at the mid-route teahouse run by the citizens' group, explained: "It all began when we were introduced in a BBC broadcast, but still I'm surprised at how quickly the number of visitors has risen."
(Click here to watch the video on The Sankei Shimbun's YouTube channel and here to read the original article in Japanese.)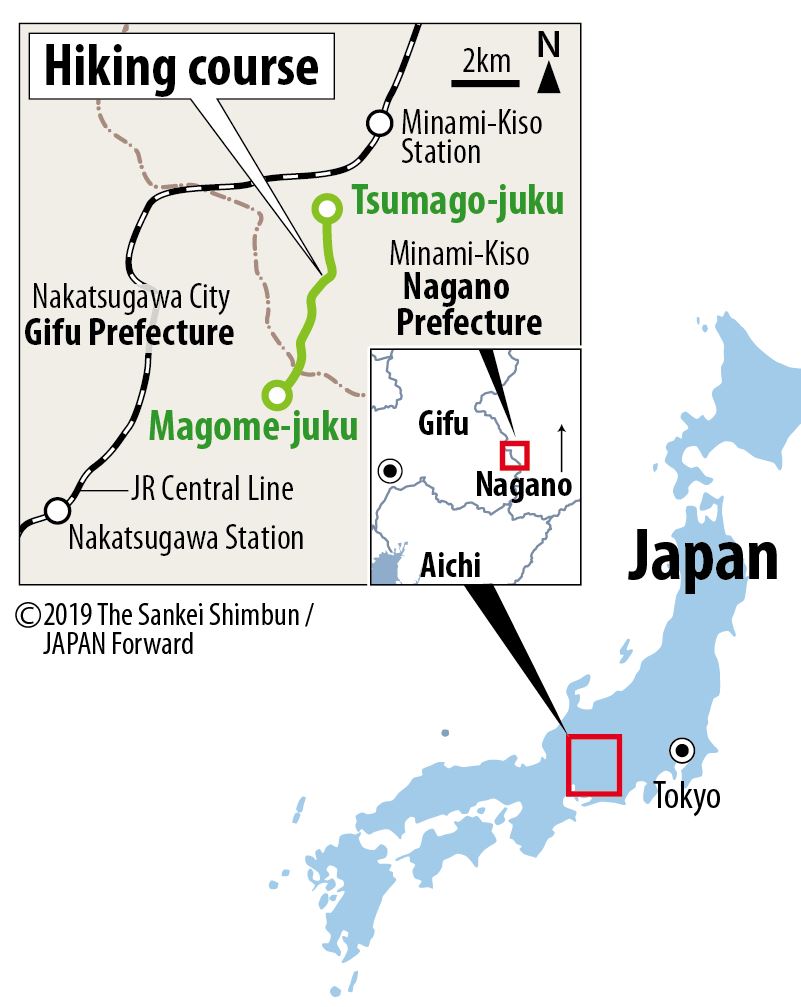 Author: Kengo Matsumoto, Photojournalism Bureau, The Sankei Shimbun