Engaging North Korea: A Principled and Prudent Liberal Strategy
Humanitarian assistance and measured loosening of sanctions, the author argues, will help North Koreans survive and physically change North Korea from within.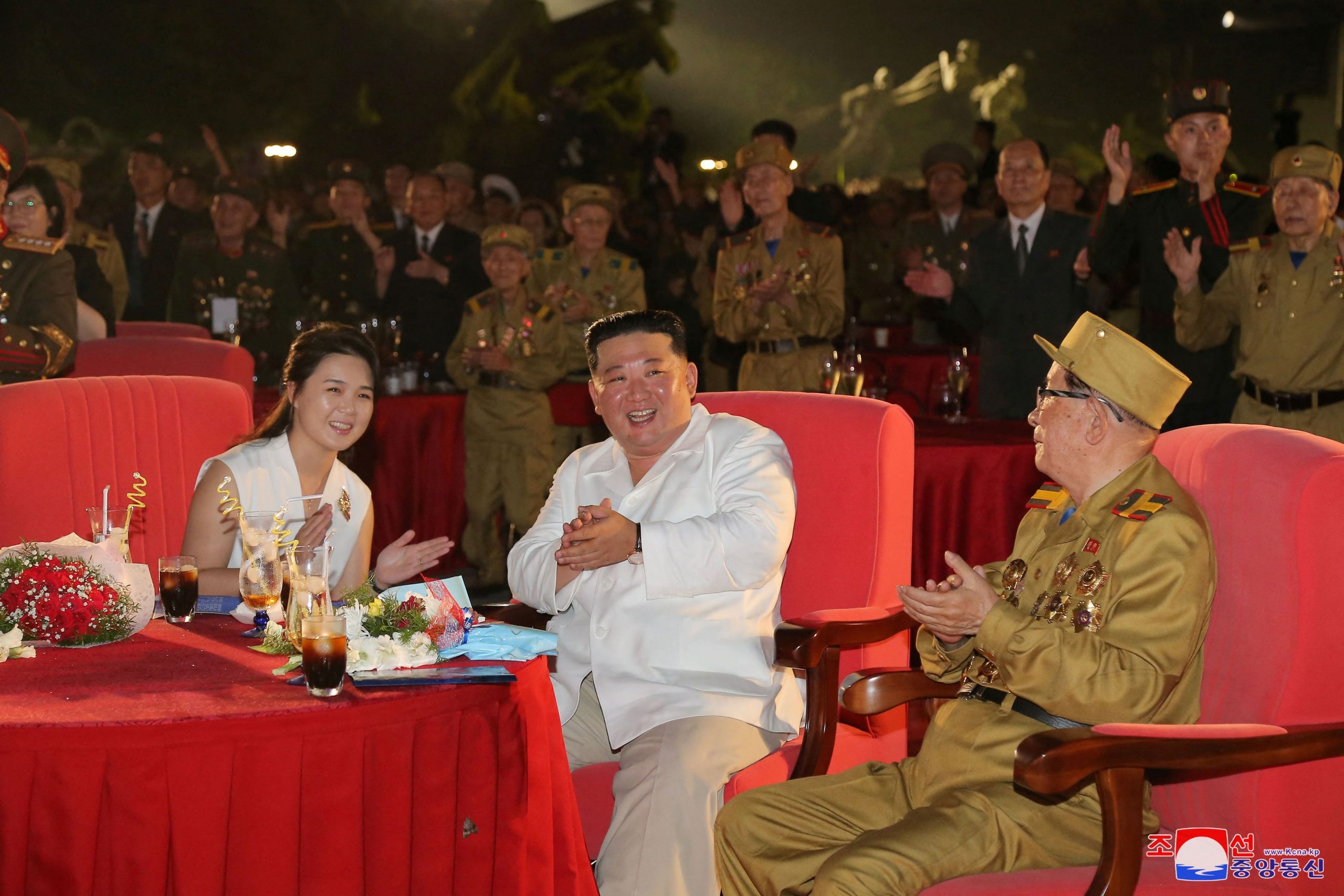 As nations return to post-pandemic normality, so have ballistic missile tests from the Democratic People's Republic of Korea (DPRK), or North Korea. There were a record 90 missiles in 2022 (including one that flew over Japan on October 4), and on March 17, 2023, its most powerful-ever, a Hwasong-17 ICBM, capable of flying over the continental United States.
On March 24, 2023, South Korean President Yoon Suk-Yeol declared that Pyongyang will "pay a price for its reckless provocations," while commemorating the 55 South Koreans killed in the West Sea.
Among liberal democracies, the prevailing response to North Korea's "reckless provocations" is enhanced sanctions to pressure the regime to abandon its nuclear weapons program. In 2017, I argued that such a hard-line strategy would not persuade the DPRK regime. Rather, it has reinforced the voices of conservative party and military elites, who prioritize national security and Juche-style autarchy. In December 2020, the regime enacted a new law tripling hard-labor imprisonment for watching or possessing "anti-socialist and nonsocialist" entertainment from South Korea.
Still, the anti-entertainment law ironically demonstrates ordinary North Koreans' awareness of, and hunger for, goods and information from the outside world. As pandemic-related border controls ease, liberal democracies should also ease sanctions that deter humanitarian aid and isolate ordinary North Koreans.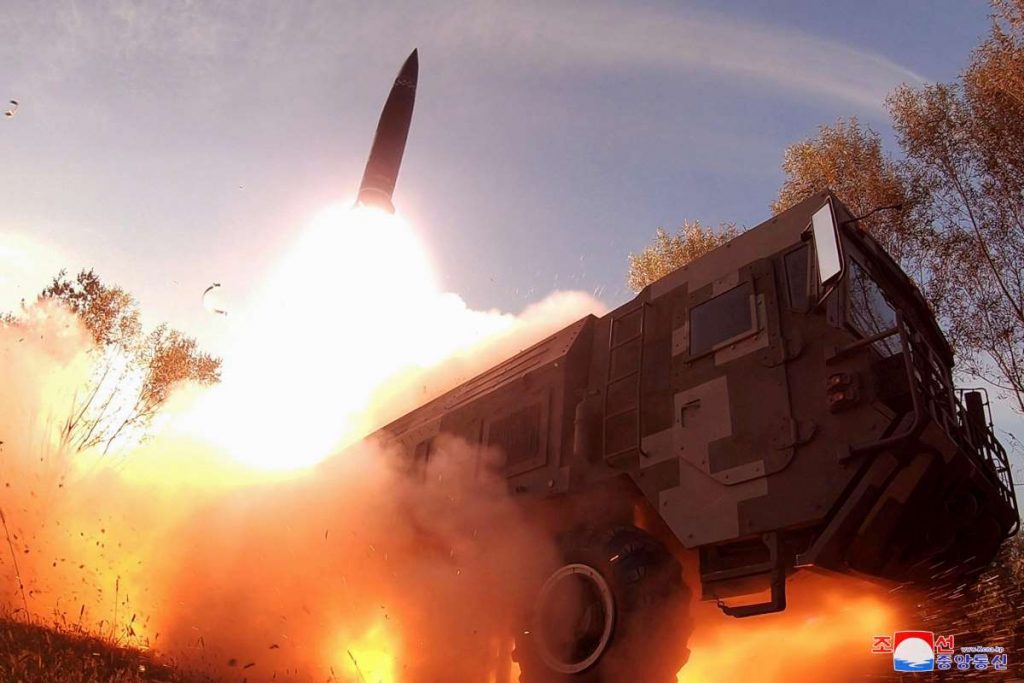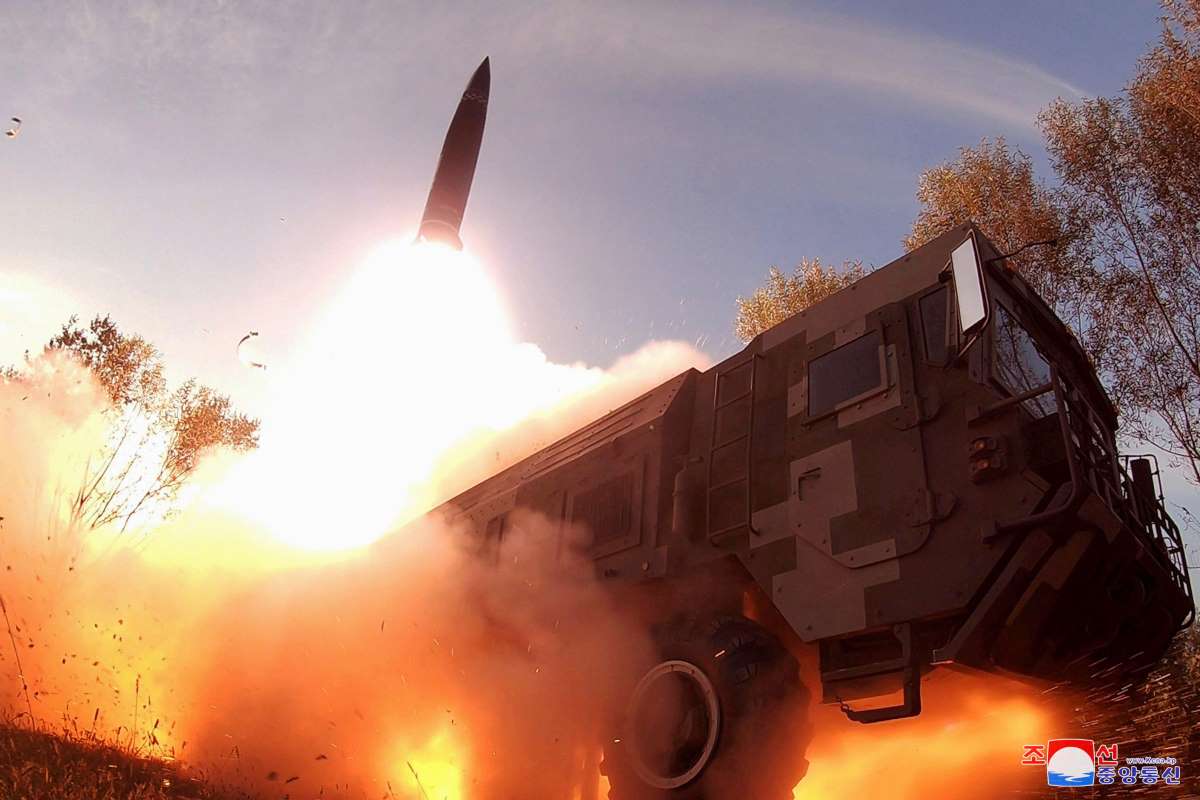 Engagement before 2017 Sanctions
During Kim Jong Il's regime (1994-2011), the collapse of the Soviet communist bloc and the subsequent famine (1994-1998) destroyed the top-down, governmental distribution system. To survive, ordinary North Koreans created non-governmental markets for goods and services. Kim Jong Un (2012-) partially legalized this de facto transition to a market economy, by increasing the legal autonomy of business enterprises and allowing farmers private plots (pojon, vegetable garden).
Economic reforms also offered legal space for foreign tourists, businesses, and NGOs to enter North Korea and contribute to socio-economic development. From 1995 to 2017, 480 foreign organizations implemented more than 4,000 activities in North Korea, ranging from humanitarian relief to educational assistance. They included about 60, predominantly evangelical Christian, faith-based organizations (FBOs), mostly from the United States and South Korea, but also from Canada, Finland, Germany and other countries.
At Pyongyang University of Science and Technology, North Korea's first private university, about 60 foreign, Christian professors instructed 500 undergraduate and 90 graduate students. A few students even received scholarships to study at the University of Westminster and Cambridge University in Britain and Uppsala University in Sweden.
Wrote a PUST professor: "After PUST was open in 2010, students didn't talk much with professors outside their classrooms for a while. As time went by, they could build up trust with each other to some degree and the campus atmosphere got to warm up. That has helped them become more open to have closer conversations. Dynamic interaction between faculty and students happens during different contexts: class, lab and research, advising students, thesis defense, events and contests, sports day, eating lunch and dinner together at the cafeteria, etc. Nevertheless there are always certain boundaries that they both are aware of to respect and protect each other overall."
Restrictions on Work Abroad and Other Interactions
Another venue for interaction was work abroad. During the famine, up to 195,000 North Koreans illegally fled to China. Kim Jong Un curtailed illegal crossings by strengthening border controls; but he also expanded legal options to travel, work, and study abroad. Before a United Nations ban that took effect at the end of 2019, an estimated 100,000 North Koreans worked outside the country, including 50,000 in China and 30,000 in Russia.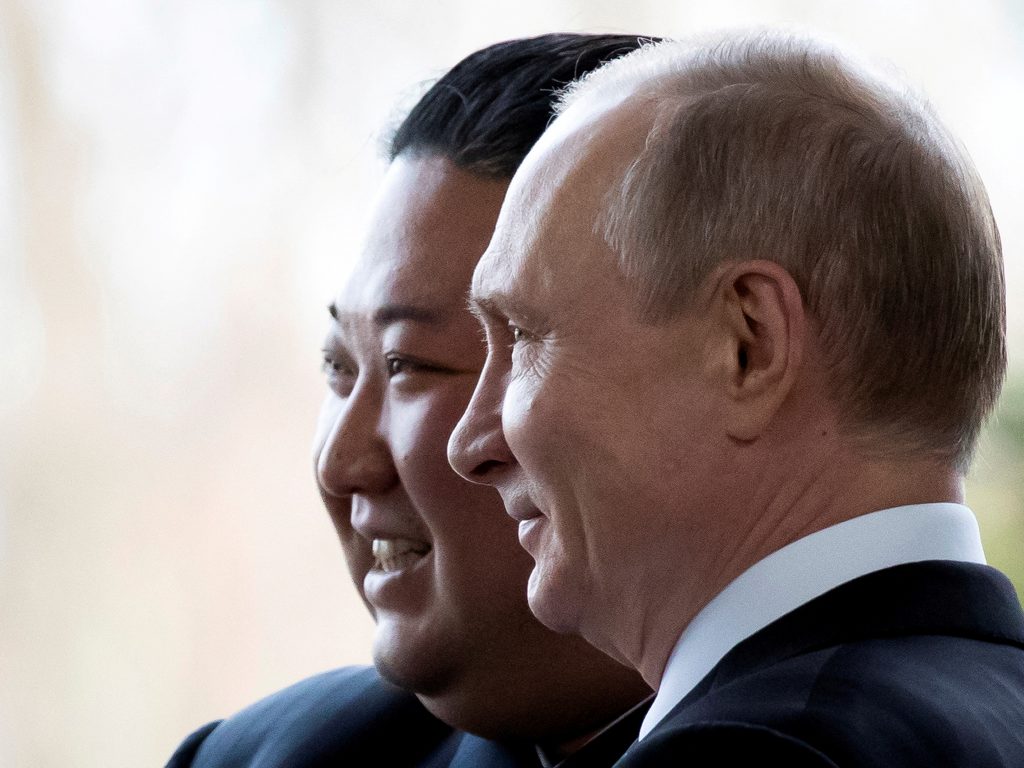 US and UN sanctions sharply restricted both forms of interaction, even before pandemic border restrictions. The US's "Geographical Travel Restriction" (GTR) travel ban caused the withdrawal of nearly all US citizens from North Korea, including the president and half of the faculty of PUST. The US-based nonprofit Surfing the Nations (STN) canceled its 2018 surfing camp. Joy Yoon, a founder of the international NGO Ignis Community specializing in medical aid, wrote that their interactions with North Korean counterparts fell from daily to three or four times a year, as they required a special, humanitarian exemption visa from the State Department for each visit.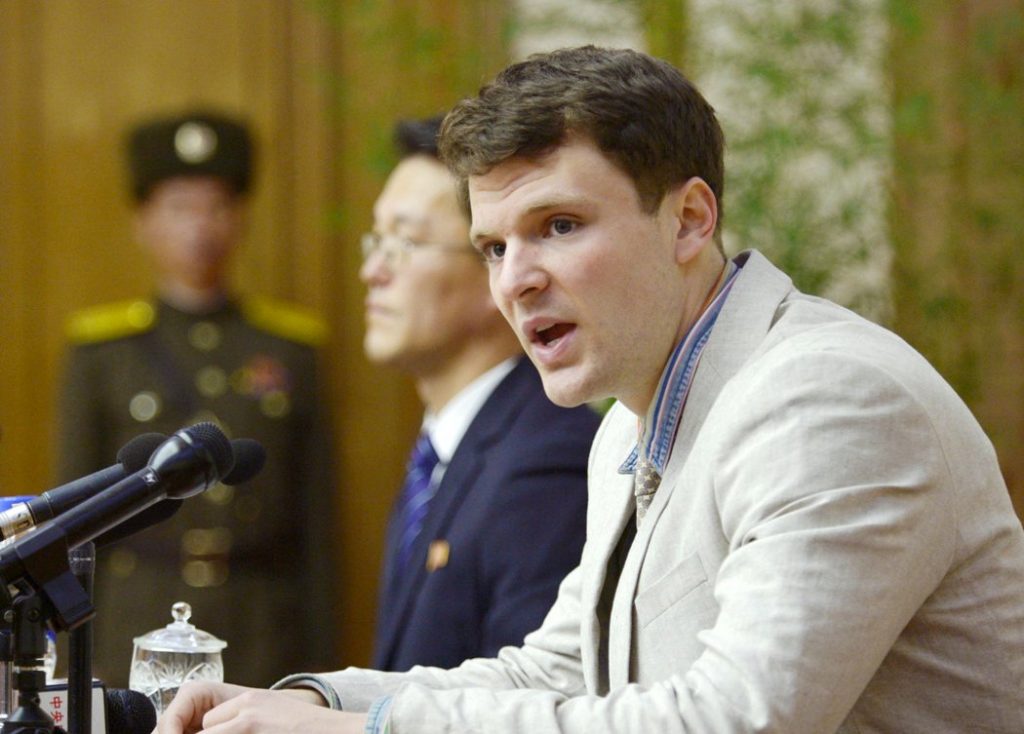 Principled and Prudent Liberal Response to North Korea
A principled and prudent liberal strategy is to contain North Korea's military ambitions and to support the liberties of its citizens. Effective containment requires sustained, robust cooperation among democracies, including the General Security of Military Information Agreement (GSOMIA) between South Korea and Japan. The containment strategy is also, at best, temporary, as internal reform is ultimately the only path to fundamentally change DPRK's policies.
Enhancing the liberties of North Korean people requires, first of all, their physical survival and well-being: humanitarian aid for the 42.24 percent of the population suffering from malnutrition and food crisis. Since the DPRK refuses aid ('poison candy') from the South Korean and US governments, NGOs, multilateral agencies, and other governments can take the lead on such aid. (Some NGOs have already received discreet requests from North Korean government officials.)
We should also facilitate other forms of interaction, from the entry of tourists to the exit of migrant workers. Yes, such interactions would enhance the economic resources of the DPRK regime, some of which may be siphoned for military use. But unless the DPRK presents an immediate threat to the lives and liberties of its neighbors, this short-term siphoning is a reasonable trade for long-term, internal liberalization.
Any measure that increases information exchange and economic opportunity are potential seeds of liberty, which shall grow with time and nurturing. Andrei Lankov reminds that the transformation of the former Soviet Union ultimately came from within, from citizens who were exposed first-hand to the outside world.
For North Koreans, similar exposure may reveal their government's complex, often repressive history, including abductions of Japanese citizens (eg, Megumi Yokota) and imprisonment of US citizen Otto Warmbier. This is the first step in transforming their nation to one that proudly respects everyone's liberties.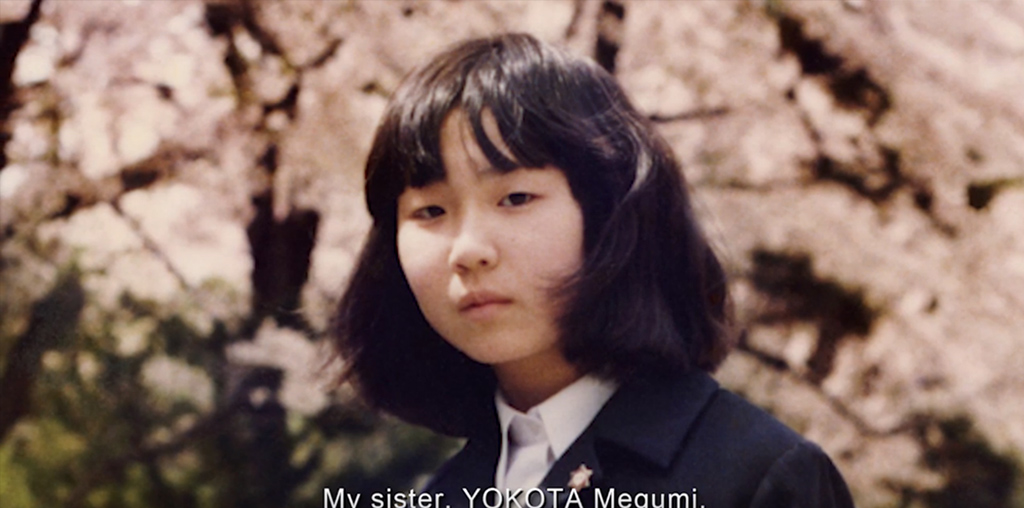 RELATED:
Author: Joseph Yi
Dr Joseph Yi is an associate professor of political science at Hanyang University in South Korea.