FIGURE SKATING | Yuzuru Hanyu Sounds Like He Will Skate on, May Try for Another Olympics
"Will these be my last Olympic Games? The answer is I don't know," the two-time gold medalist said.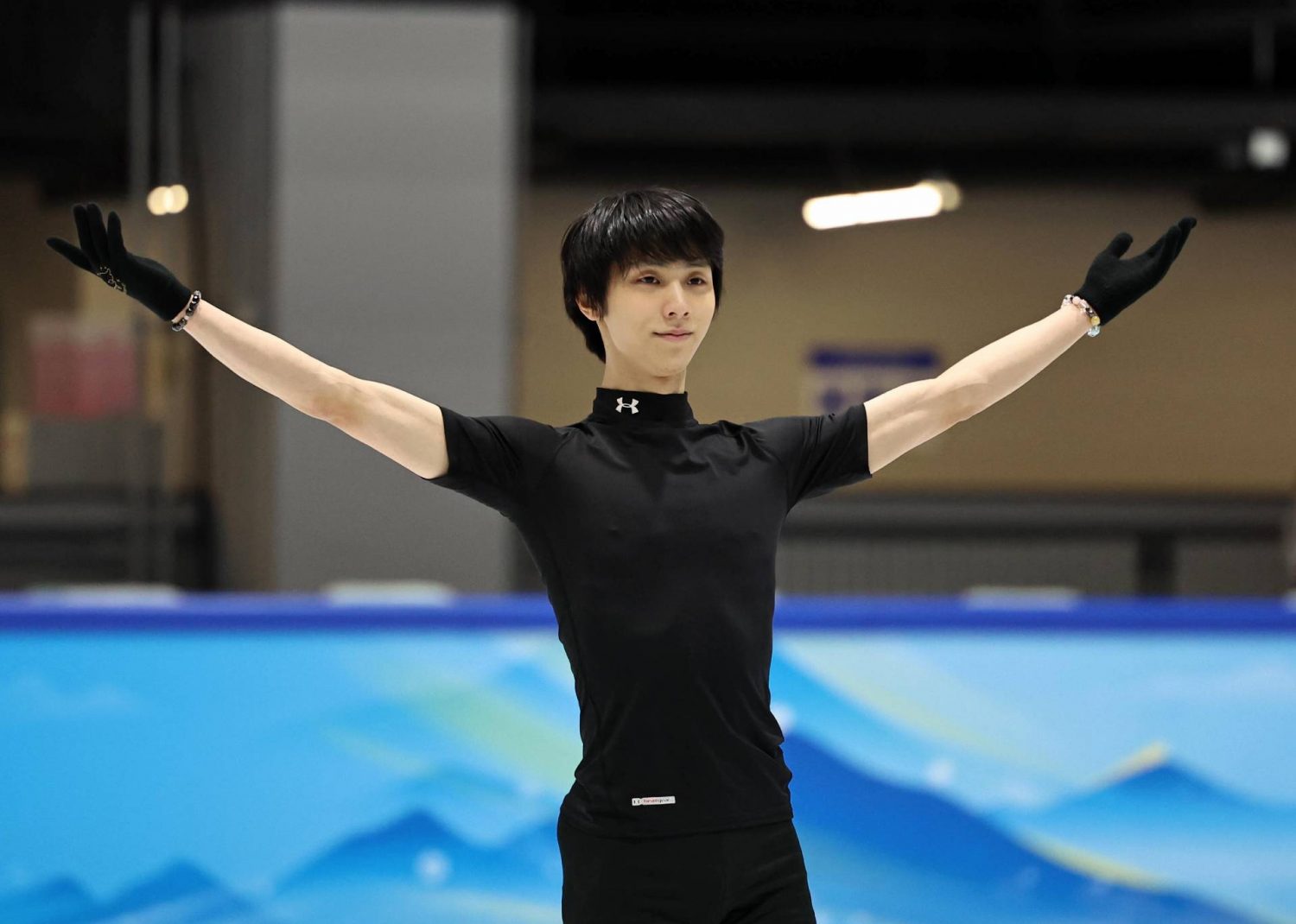 ~~
Yuzuru Hanyu spoke at a press conference in the Main Press Centre in Beijing on Monday evening, February 14 and would not rule out trying to skate in another Olympics. The 27-year-old superstar, who won the gold in both Sochi and Pyeongchang, certainly pleased his legions of fans around the world with this possibility.
"Will these be my last Olympic Games? The answer is I don't know," Hanyu stated. "I came to the Olympic Games and once again I felt that the Olympics are so special. I have an injury, but I managed to get back on my feet and take on this challenge."
Hanyu opened the 30-minute session by saluting Nathan Chen, the winner of the gold medal at this Olympics, and talking about his thoughts since the men's competition concluded last week.
"I thought Nathan Chen, the gold medalist, his performance was wonderful," Hanyu commented. "Getting a gold medal in the Olympics Games is a fantastic achievement. I was working hard, trying for the gold medal, and I'm sure it was the same for Nathan.
"Four years ago, he couldn't get a gold medal, but he managed to do it this time," Hanyu continued. "I think that is a wonderful achievement."
As for his own feelings, Hanyu went in-depth on his pursuit of the quad axel and revealed the extent of his injury ahead of the free skate.
"I thought about a lot of things. I took on the challenge to perfect the quad axel, but I couldn't complete the jump," Hanyu remarked. "I thought about the effort I put in, the journey to the Olympic Games. I also thought about the value of my hard work and the value of the result."
Hanyu admitted that he has been in serious pain for several days. However, it appears that the living legend is planning to take part in Sunday's Exhibition Gala.
"My ankle really hurts. I was told I should not jump that much during the practice session today," Hanyu noted. "I am taking some strong painkillers, quite a lot of them. I really want to skate here, so that is the reason why I practiced today."
Hanyu has been in a reflective mood since finishing fourth.
"These three days I thought a lot about the Olympic Games," Hanyu said. "During that time, I thought about how I am supported by so many people. I received a lot of care over the past three days. It even hurts to walk."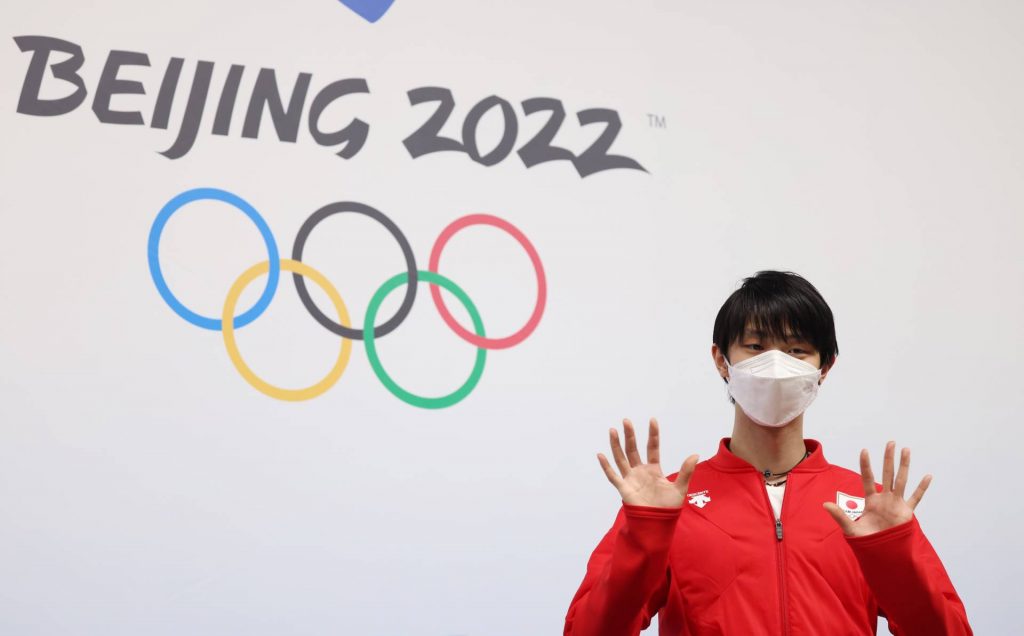 Grateful for Support
Hanyu appreciated the huge amount of support he received for this Olympics.
"I'm not quite sure if my performance was the best. At the end of my performance, it wasn't a sad atmosphere," Hanyu recalled. "I got a huge round of applause for that and I am very grateful. I knew that there were so many people supporting many on the other side of the TV camera. I knew people from all over the world were supporting me, so I wanted to thank them."
Hanyu said that under normal circumstances, he would have pulled out of the event after hurting himself in practice the day between the short program and free skate.
"The day before I hurt my leg. When I jumped the quad axel, I sprained my ankle," Hanyu stated. "If it were a normal competition, I would have withdrawn. To be honest with you, I should rest at the moment. The doctors told me I should stay off my feet for the next 10 days. The injury was really bad.
"On the day of the free skate, there was an official training session, but my leg hurt so much I wasn't sure what I was going to do," Hanyu added. "After that I got an injection, and right before the six-minute warmup I had an injection and I decided I would take part in the free skate. That injection was a painkiller."
Hanyu claimed he was motivated by being the underdog after the short program.
"My back was against the wall, I had an injury," Hanyu commented. "I didn't do well in the short program. That gave me adrenaline. I think that quad axel was the best quad axel I have done so far."
Hanyu discussed his approach to trying to land what would have been a historic jump.
"That jump requires a lot of technique. For me, in learning how to jump the quad axel, I studied a lot and I tried to use that information to perfect the quad axel," Hanyu remarked. "I really want to be the best when it comes to jumping. I want people to think that my jump is beautiful. I wanted to jump freely, to jump high, and jump the quad axel.
"In the free skate, it was under-rotated, but I am happy and satisfied with that quad axel," Hanyu added.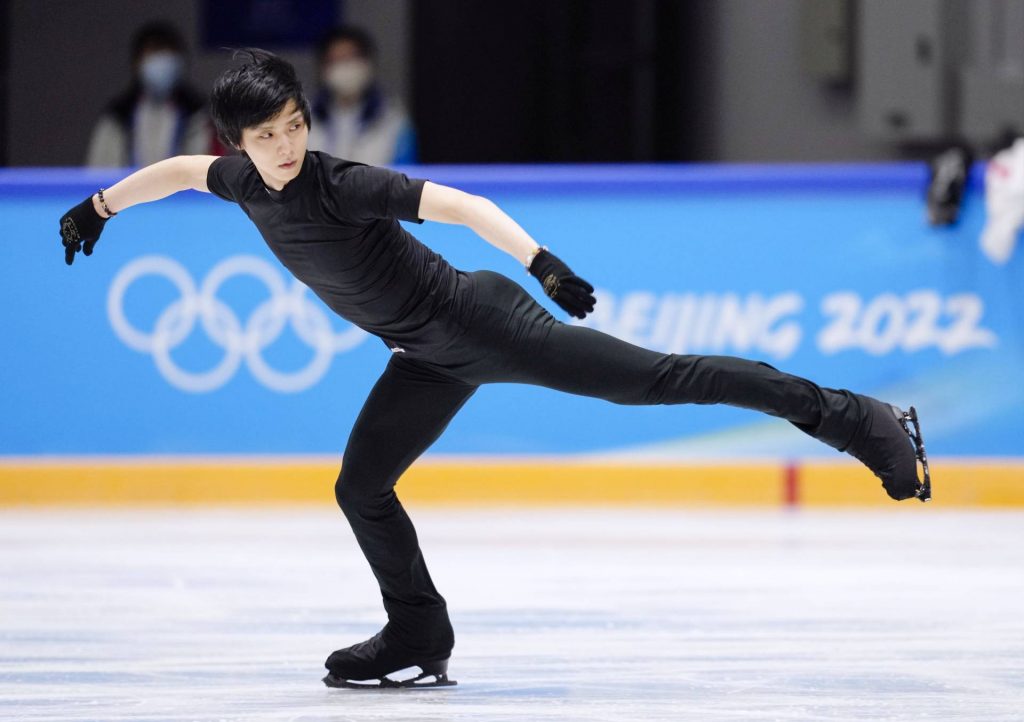 A Legend's Views on Figure Skating
Hanyu said that while he was on the ice at the practice rink at Capital Indoor Stadium earlier Monday, many more thoughts went through his mind.
"There is a lot I don't like about figure skating, and I often question, 'What on earth is figure skating?' but I skated today," Hanyu confessed. "I remembered what I had been taught so far. I remembered what I had been taught when I was a child. I thought, 'I have skated so long now,' and I love people watching me skate.
"I like my figure skating, that is how I felt during the practice session today," Hanyu continued. "I'm sure I will go through a range of emotions from here. I was practicing today and I wanted to jump so badly. How the ice feels, I want to treasure that and keep skating."
Hanyu talked about his motivation for skating.
"A part of me is skating for others. A part of me is skating for myself," Hanyu said. "I am committed to figure skating while feeling a range of emotions."
Despite a mistake on his quad salchow in the short program, Hanyu was content with his effort.
"I was very satisfied with my short program. I popped my opening jump," Hanyu stated. "The ice didn't like me that day. I didn't fall. It happens that there are small mistakes in the short program. I managed to continue and do my skating until the end. I was able to do the other jumps."
Hanyu made it clear that the Olympics were the venue to try to execute the quad axel.
"The Olympic Games are the only stage for a figure skater to be able to do something like that," Hanyu commented. "Feeling-wise, I would love to skate at the Olympics once again. I'm really fortunate as a skater, I am so glad that I am Yuzuru Hanyu. I am so lucky.
"I still want to land the quad axel. I want to perfect my program," Hanyu said. "I have a feeling that I have perfected my axel. A part of me feels that way."
Hanyu sure sounded like somebody who is looking forward and not back.
"I am going to continue to strive to master the sport," Hanyu remarked.

RELATED:
Follow the figure skating news and other events at the 2022 Winter Olympics in greater detail on JAPAN Forward's dedicated sports website, SportsLook.

Author: Jack Gallagher
The author is a veteran sports journalist and one of the world's foremost figure skating experts. Find articles and podcasts by Jack on his author page, here, and find him on Twitter @sportsjapan.