First-Ever Moving Red Carpet Event On A Bullet Train
"We've never quite had a press conference like that before and never will again," said Brad Pitt, riding a real Shinkansen to promote his new movie.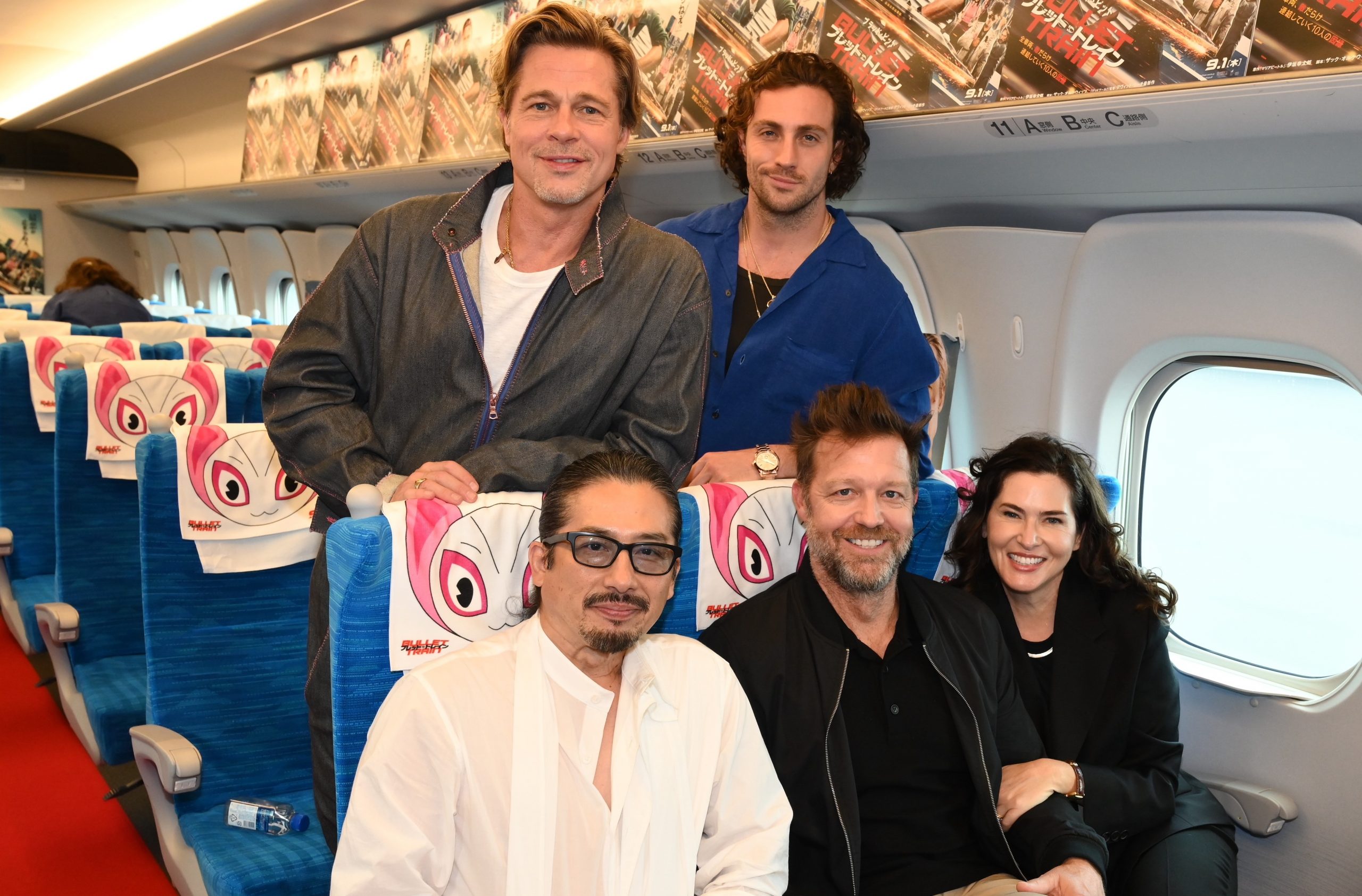 The Hollywood movie Bullet Train has been in the news since the trailer was released back in March 2022, and many have been wondering whether the cast will be able to visit Japan, the land of the bullet train, during their promotional tour.
On August 23, the star of the movie Brad Pitt, co-star Aaron Taylor-Johnson, director David Leitch, and other members of the Bullet Train team were at Kōyasan Tokyo Betsuin Buddhist Temple to promote the movie.
They attended a "yakuyoke" ceremony, a traditional bad luck cleansing ritual, as stated by the movie's Twitter account.
In the film, Pitt's character is notoriously cursed with bad luck, and the temple visit was meant as a lighthearted nod to that.
As Pitt sat through the ceremony where monks chanted while burning gomagi, specially carved wood pieces with prayers written on them, he described it as being incredibly moving, almost tearing up.


Riding a Real Shinkansen
On August 24, Pitt's co-star Hiroyuki Sanada joined the group for a "moving red carpet" event for the movie Bullet Train on an actual bullet train from Tokyo to Kyoto, the same route taken in the movie.
The extraordinary red carpet drew the attention of locals, including US Ambassador to Japan, Rahm Emanuel, who is also known for being a railway lover.
Emanuel had a meeting with Brad Pitt and the stars of Bullet Train before their trip, where he presented Pitt with a Pasmo transit card, used to ride many types of public transportation in Tokyo and other parts of Japan.
On their way to Kyoto, Pitt and the cast described the train ride as "surreal", saying "it feels like we are on the set again." And later in Kyoto, Pitt said, "We've never quite had a press conference like that before and never will again."
The Japanese premiere of the movie took place at Kyoto's Toho Cinemas Nijo, where the stars met renowned voice actor Kenyu Horiuchi who voiced Brad Pitt, as well as YouTuber Fuwa chan who voiced Hornet in the Japanese dub.


Bullet Train is an action-comedy directed by David Leitch and the story is based on the Japanese novel "Maria Beetle" by Kotaro Isaka.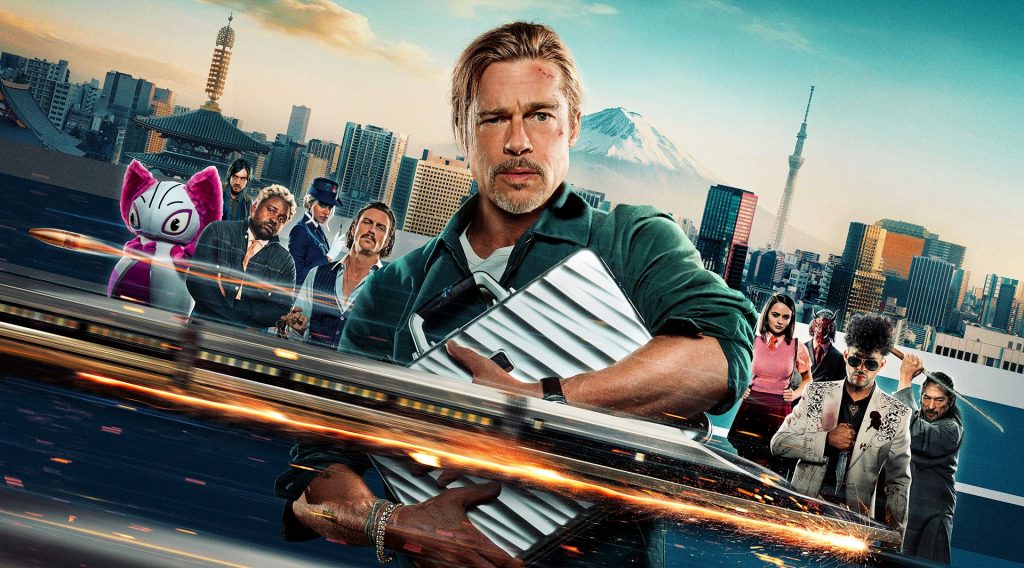 The plot revolves primarily around the titular bullet train, with Brad Pitt portraying an American assassin traversing Japan's vast railway network at a speed of about 200 miles per hour.
As previously noted, Brad Pitt's character, Ladybug, believes that bad luck causes people around him to die, whether they intend to or not.
In Ladybug's assignment, Pitt is to fetch a metal briefcase from the train and then leave. But he soon discovers that the train is packed with assassins, all seeking the briefcase that he has been ordered to collect.
It is easy to think of Bullet Train in the context of Joe Carnahan's 2006 film Smokin' Aces, except that instead of assassins storming a Las Vegas hotel, they are all aboard a Japanese bullet train.


What Critics Say
The film has been accused of trying to be Tarantino-esque since the director wants the characters to sound and look cool. However, this is true in virtually every Hollywood film set in Japan, so it is not something to be condemned.
Certainly, viewers will see more of Tarantino, Ritchie, and even some of Robert Rodriguez's stylistic panderings as the film progresses. But it still maintains the Leich signature which has been the hallmark of his previous films.
What is the harm in drawing inspiration from the masters after all?
Throughout the film, each action scene is infused with the flavor of Leich, who is also a stunt person. Last time we saw him turning a pencil into a killing device in the 2014 movie John Wick. This time it was a water bottle, although some might view it as an advertisement for the brand beverage, Fiji water.
Movie watchers might be surprised with what Leich has in store for them.
Viewers will also find a number of notable cameo appearances throughout the movie, including the character named Carver, played by someone who happened to be in the Smokin' Aces.


Fair Knocks
Since it was entirely filmed in Los Angeles during the COVID-19 pandemic in October 2020, what cannot be ignored is the lack of realism in the movie.
All the fighting and dying occur over at least one day and a night, even though in real life it takes a little over two and a quarter hours for a train from Tokyo to reach Kyoto.
Production designer David Scheunemann, in an interview with Architectural Digest, explained it by saying: "We were not interested in copying reality."
In spite of its far-fetched nature, the movie is sufficiently entertaining for residents of Japan to enjoy.
Bullet Train will be available in theaters nationwide starting September 1.
RELATED:
Author: Shaun Fernando