For a Country of Rising Int'l Stature, South Korea is Woefully Stuck in Anti-Japan Past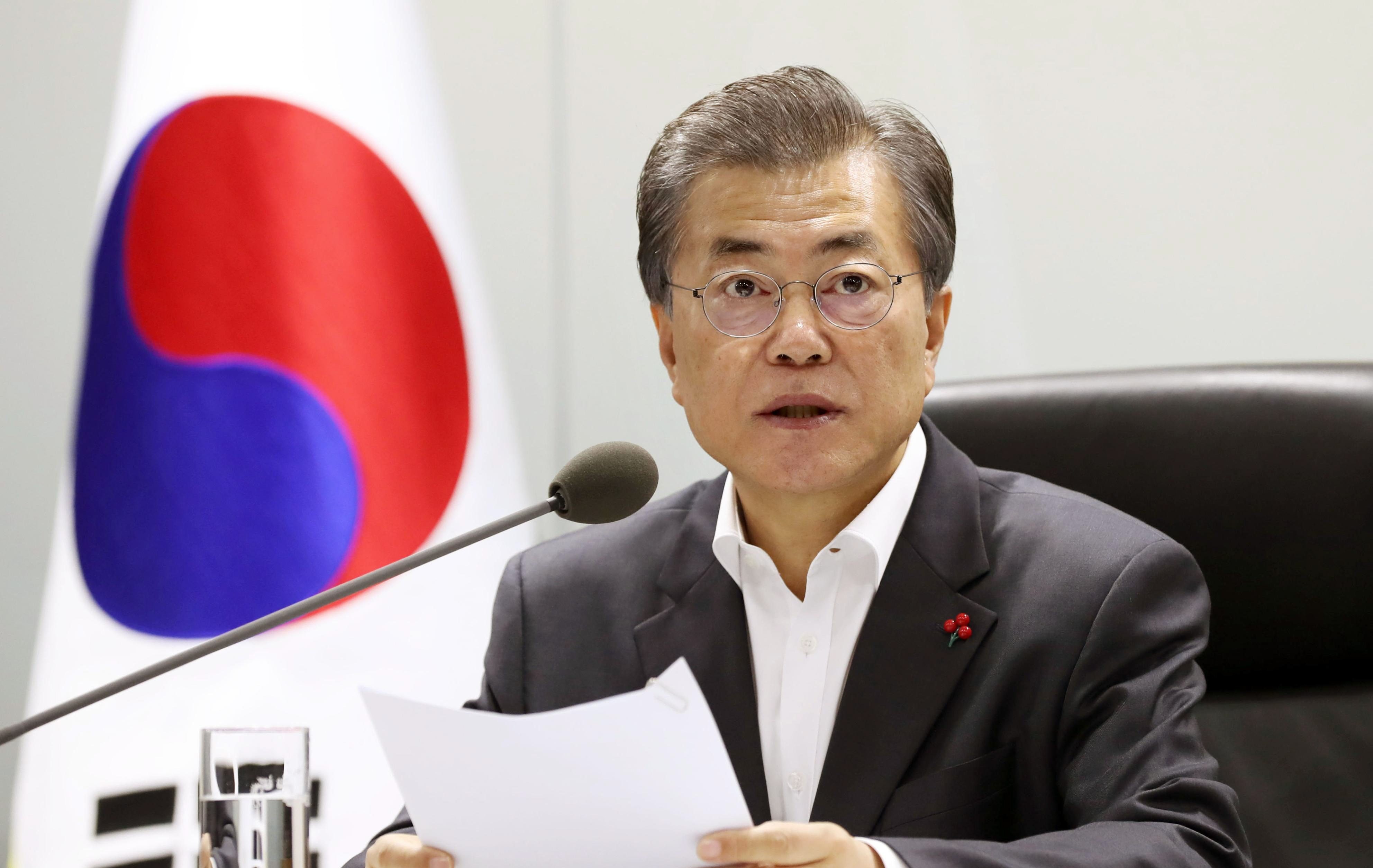 South Korea is being rocked hard by the exposure of alleged "military service-related irregularities" involving the son of Justice Minister Choo Mi Ae.
The son of the justice minister, a political bigwig, might have allegedly received special treatment during his compulsory military service several years ago. Among others, he was reportedly given more leave time than he was entitled to by riding on his mother's coattails.
In South Korea, allegations about wrongdoing by the privileged regarding military service and school entrance exams are blistering offenses in the public eye. The administration of President Moon Jae In has now been put on the defensive in the face of the scandalous allegations, for which Defense Minister Suh Wook has been used as a scapegoat to bear the brunt of the criticism independently from the justice minister.
When the defense minister responded to questions about the incident in a recent session of the National Assembly, newspapers captured and published a photo of the memo he had picked up. The photo showed a small ballpoint pen along with the memo, according to the daily JoongAhg Ilbo (Central Daily News, September 16). The ballpoint pen was produced by Mitsubishi Pencil Co. and made in Japan.
I felt concerned about the photo simply because former Justice Minister Cho Kuk, then a key figure in the government, was brought to task about this time in 2019 for the reason that he used a Japanese-made ballpoint pen during a news conference while being lambasted by the public for alleged "entrance exam wrongdoings" involving his daughter.
The Moon administration was bogged down last year in the mire over alleged irregularities involving Cho Kuk, the justice minister at that time. Moon's government narrowly managed to weather the crisis with the resignation of Cho Kuk. What played a role in helping the Moon administration ride out of the storm was a string of anti-Japanese campaigns carried out both by government and private sectors, including boycotts of Japanese-made products in retaliation for Japan's tightening of export procedures for materials used in the manufacture of semiconductors.
Slogans calling for "Boycott Japan" and "No Abe" were especially conspicuous in gatherings of Moon supporters, while the slogan of "Don't be deceived by the Moon administration's agitation under the guise of anti-Japan rhetoric" was often seen at meetings held in protests against the Moon government.
This time, Defense Minister Suh was probably unaware that he was using a ballpoint pen that was made in Japan. He was presumably using the pen simply because his aides had provided it. Obviously, that was not important. Japanese-made ballpoint pens are highly popular in South Korea because of their smooth glide that influences the ease of use when writing. Generally the use of a single ballpoint pen does not bring out sentiments of nationalism and patriotism.
Regarding last year's "Boycott Japan" campaigns mounted by both public and private sectors, some South Korean media described the drives as "selective approaches to boycott of Japanese products" by South Korean citizens, meaning that the boycotts did not cover those Japanese goods that would otherwise have been unavailable to South Korean consumers. The description seems likely.
Reflecting back again on the anti-Japanese boycotts, it seems that few countries in today's world bother to instigate a boycott against a wide range of daily necessities and services, including overseas travel, in a move against a foreign country simply because of diplomatic conflict. South Korea has been making a point of boasting of its economic development and advances to overseas markets, citing such things as Korean pop music and Academy Award recipients, as well as Samsung and Hyundai Motor Co. products. In the face of this, the boycott of Japanese goods and services was really stupid.
When it comes to relations with Japan, South Koreans are apt to put down themselves, losing track of their dignity and rising national presence in the international community. After having been around South Koreans for years, I acutely feel that the South Korean education system and media should put their efforts into spreading international sensitivities better suited to realities of South Korea in the contemporary world, rather than staying stuck in the easy way out of anti-Japanese patriotism focused on the wartime past.
Speaking of alternatives, for Koreans, there is no substitute for travel to Japan which is cheap, satisfying, and convenient. In 2020, we may have the coronavirus infection problem, but I frequently hear South Koreans express their expectations for early resumption of tourism in Japan. The long mid-autumn holidays were held from the end of September to October 2, but this year it seems that many South Koreans are simply becoming stressed.
(Click here for access to the article in Japanese.)
Author: Katsuhiro Kuroda
(Katsuhiro Kuroda is a visiting editorial writer in Seoul for The Sankei Shimbun.)