Foreign Policy Challenges for India in 2019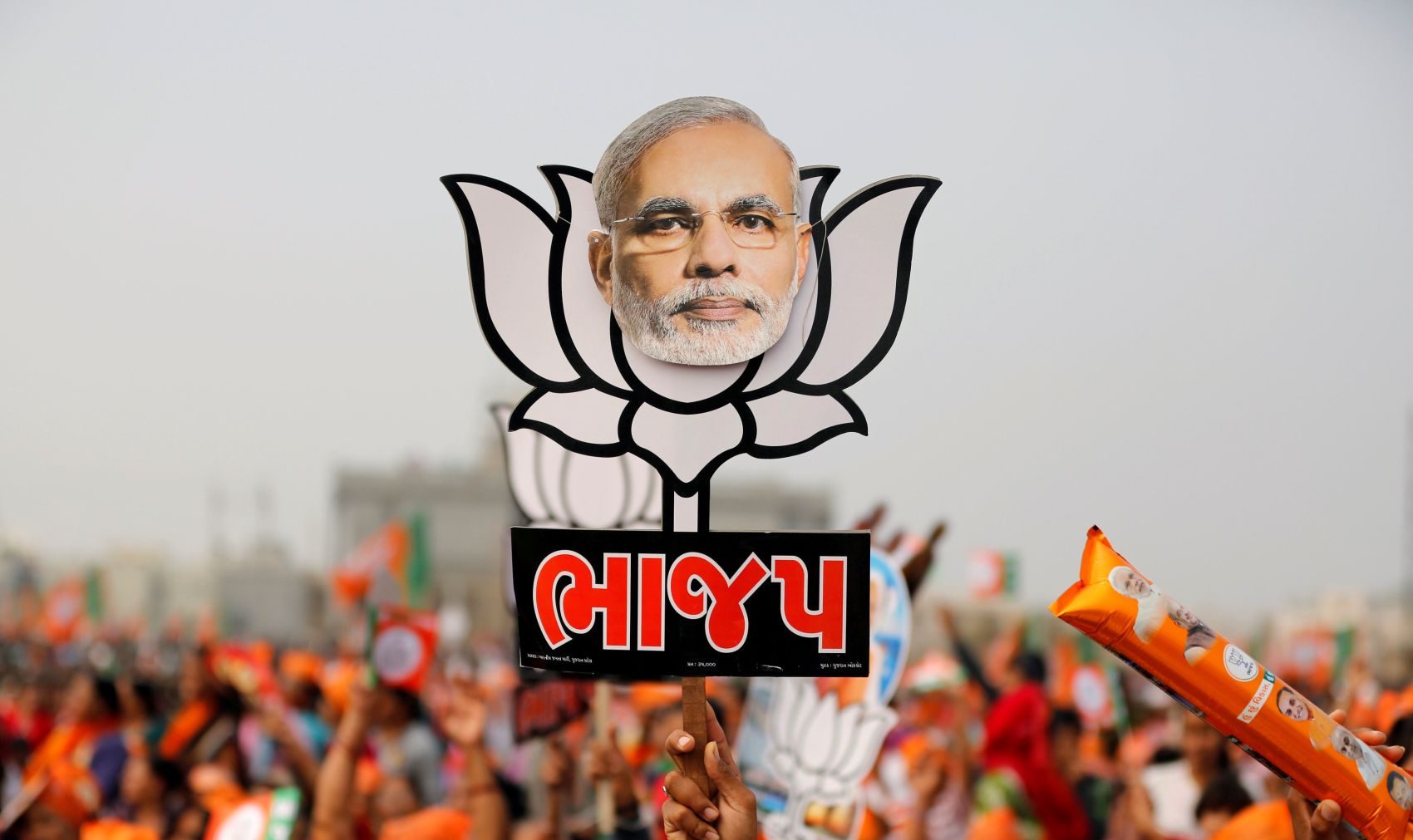 The year 2019 has just begun and there are a host of foreign policy challenges that New Delhi has to contend with this year.
Since 2014, when Prime Minister Narendra Modi took office, he has injected a new sense of dynamism into New Delhi's foreign policy dealings. The beginning of the year is a good time to analyze India's foreign policy challenges.
On the domestic front, general elections in India are scheduled for later this year. Since Prime Minister Modi will be busy campaigning, this will cut into the time he can devote to the foreign policy realm.
First, the biggest challenge for India will be how to deal with Beijing and its growing assertiveness. New Delhi has a disputed border with Beijing and relations with Beijing cooled down in the aftermath of the standoff between the two sides following China's road construction activities in the Doklam region of Bhutan in 2017.
Although relations between the two sides have improved since then, there are still many issues which bedevil the ties between the two, especially New Delhi's refusal to join the Beijing-led Belt and Road Initiative. An Indian Ministry of External Affairs statement on the BRI notes that "we are of firm belief that connectivity initiatives must be based on universally recognized international norms, good governance, rule of law, openness, transparency and equality, and must be pursued in a manner that respects sovereignty and territorial integrity."
The second major challenge for India will be how to deal with the Trump Administration in Washington D.C., which has been blowing hot and cold on issues related to India. While Washington has been tough with Pakistan, President Donald Trump's dealings with China are making many in India wonder if New Delhi figures high on his radar screen at all. President Trump had earlier declined an invitation to be the chief guest at India's Republic Day celebrations later in January.
The third big challenge for India will be how to deal with Pakistan, particularly with the Imran Khan administration coming to power in that country. There has been no letdown in anti-India terror activities emanating from Pakistan in recent times, because of which the Modi government has taken a no-talks posture.
Fourth, the extended neighborhood in South Asia demands New Delhi's attention as China has been rapidly making inroads into what New Delhi has traditionally seen as its own backyard. Though things have finally turned out in India's favor in countries like Maldives and Sri Lanka, New Delhi faces huge challenges in these countries as a cash-rich Beijing increases its clout in the region, especially in the light of its BRI. One bit of good news for India in the neighborhood is the recent re-election of Prime Minister Sheikh Hasina in Bangladesh in the general elections held in the country on December 30.
Fifth, India needs to take care of its energy security as its energy needs are rapidly increasing, especially given the fact that it is a growing economy. At present, New Delhi imports most of its energy requirements from the Middle East. However, given the tensions between the countries in the region, sometimes supplies may be affected and thus New Delhi needs to ensure that it has a wide array of sources.
Sixth, New Delhi will be called upon to take a decision on key international issues. It cannot afford to be a fence-sitter on such issues, especially as it is trying to become a permanent member of the United Nations Security Council. This will test New Delhi's diplomatic acumen, particularly on issues like Syria.
Seventh, the "Act-East Policy" has been a notable success of New Delhi's foreign policy. But New Delhi will have to match its words with action. One of the highlights of the "Act-East Policy" is the India-Myanmar-Thailand trilateral highway, which has undergone several delays. This does not bode well for its outreach to Southeast Asia, particularly in light of the fact that China has been actively making inroads into countries in the ASEAN region.
On the other hand, the good thing is that now New Delhi is shedding its reticence and dealing with multiple partners on the global stage. This is very different from earlier times when it stressed a non-aligned foreign policy. However, as outlined above, 2019 will bring challenges galore for New Delhi as it seeks to find its rightful place on the global stage.
Author: Dr Rupakjyoti Borah