Top 25 JAPAN Forward Articles of 2018: 5-1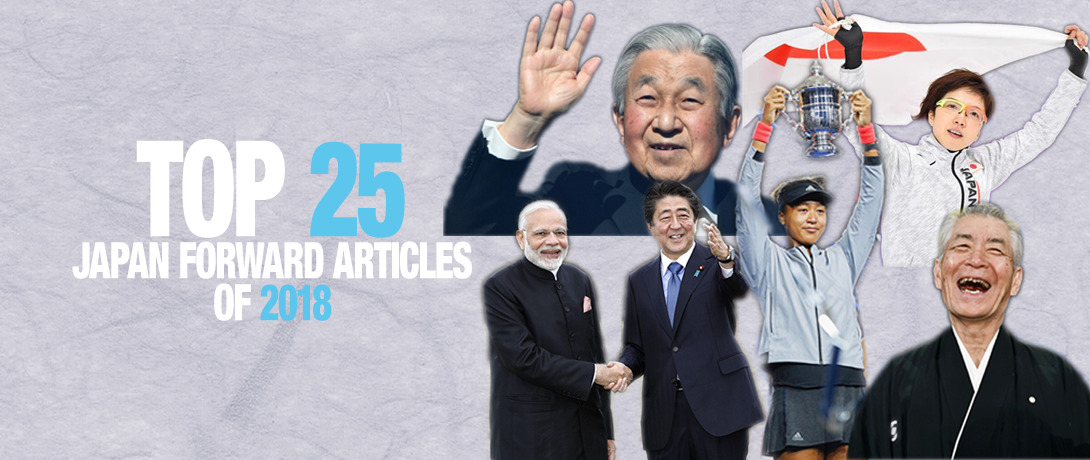 Happy New Year from JAPAN Forward! One week into 2019, we are sharing with you in a series the 25 most-read articles of the past 12 months.
This article highlights the fifth and last set, numbers 5 to 1 of the most popular articles of 2018.
25-21 | 20-16 | 15-11 | 10-6 | 5-1

5. Tradition and Technology: Panasonic Leads Innovation in Kyoto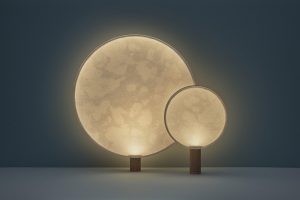 In a world where big businesses are growing bigger and more alienated from the local community, Panasonic is going against the tide. In November 2015 the Japanese electronics company started a project called "Kyoto KADEN Lab" to push innovation while collaborating with traditional industries in Kyoto. In April 2018, the project was presented in the new, glossy branch of the company called "Panasonic Design Kyoto."
4. [PHOTOS] Naomi Osaka Becomes First Japanese to Win U.S. Grand Slam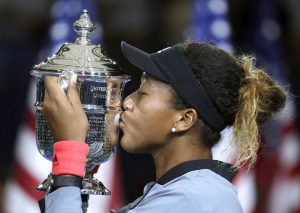 Naomi Osaka Wins U.S. Open Tennis Championship in upset over Serena Williams.
3. [PHOTOS] Japan After Typhoon Jebi: 11 Killed, Thousands Stranded, Widespread Damage and Injuries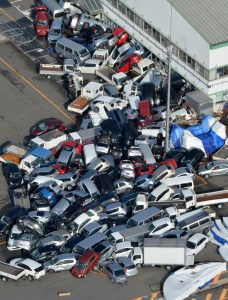 Typhoon Number 21, dubbed "Jebi," the strongest typhoon in decades, hit land in Japan twice on Tuesday, September 4, leaving widespread and severe damage and injuries across a wide swath of the regions it hit.
2. [PHOTOS] Hokkaido Earthquake: Rescue Operations Start Amid Threats of Aftershocks, Landslides
Government teams started rescue operations early Thursday morning, September 6, after a pre-dawn 6.7-magnitude earthquake struck the island of Hokkaido in northern Japan. Japanese Prime Minister Shinzo Abe announced that an initial deployment of 4,000 members of the Self-Defense Forces (SDF) were already helping with rescue operations and that the number would be increased to 25,000 members.
1. [PHOTOS] 119 Dead, 81 Missing, More Than 23,000 Evacuated Due to Japan Floods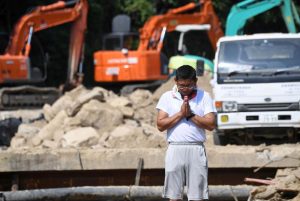 With the death toll already at 119 as of Monday, July 9, torrential rains brought about by seasonal storm fronts were expected to bring further damage to Western Japan, the government's official news network reported. Eighty-one remained missing, while more than 23,000 had been evacuated, as relief efforts continued in the Chugoku and Shikoku region disaster areas.