'Friendship in Peanuts': Final Exhibition of Snoopy Museum in Roppongi Runs Until September 24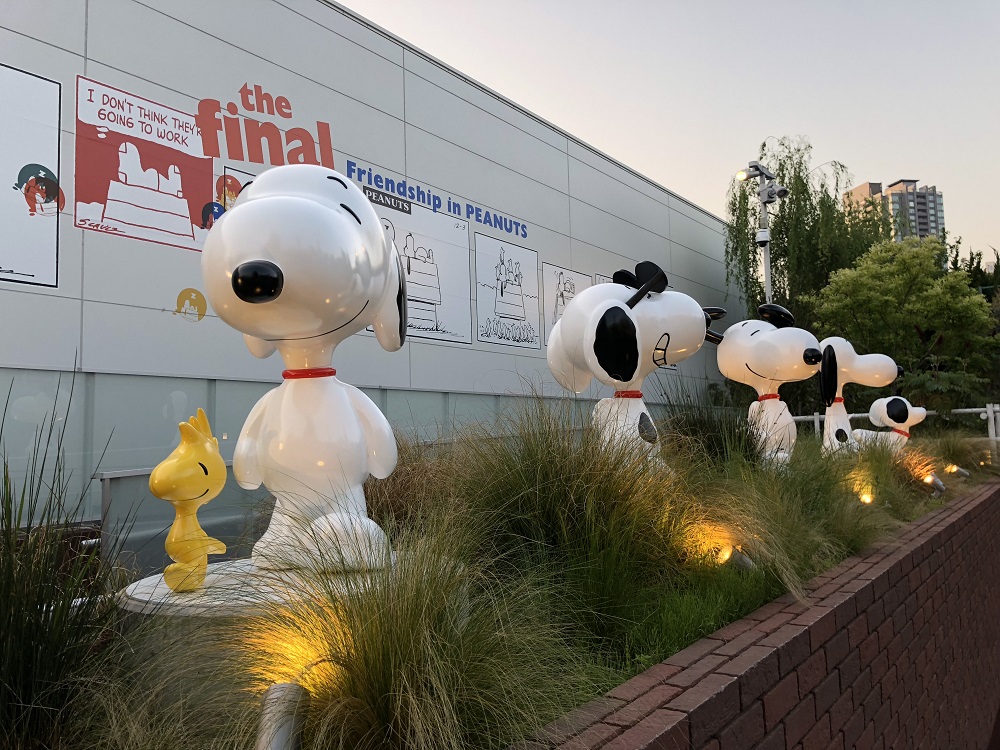 FRIENDSHIP IN PEANUTS, the final exhibition at the Snoopy Museum Tokyo, will run through September 24. The museum, which opened in 2016 to showcase original artworks by Charles M. Schulz, will be closing its doors as well in four months.
Peanuts, the most well-known cartoon in the world, is a story about the dog Snoopy and his unique circle of friends. The author drew the cartoons for 50 years, all by himself.
The museum in Roppongi is a two-year special project organized by the Charles M. Schulz Museum and Research Center in Santa Rosa, California. Since the California museum opened in 2002, the Tokyo project was its first outside of the United States.
An original comic strip of Snoopy and Charlie Brown's Peanuts, which Schulz drew approximately two months after the series began on October 2, 1950, is the oldest artwork housed at the Schulz Museum. The same piece also made its way to the museum in Japan, making it an exceptionally valuable artwork to see.
Visitors from Japan and other countries flock to the Snoopy Museum Tokyo to see the many humorous and nostalgic original artworks and new animation videos on display.
The fascination with Peanuts characters such as Charlie Brown, Linus, Sally, Schroeder, and Woodstock, is universal. Visitors at the Snoopy Museum Tokyo appear to be enamored with the world of the Peanuts gang, almost as if they were reflecting their own lives and relationships onto those of Schulz's magical characters.
For the opening reception for the final exhibition at the museum on April 22, 2018, fans flew in from Taiwan when they learned of Mrs. Schulz's attendance, and a Chinese mother and child could be seen relaxing in the museum café. The museum has provided a place where all fans can feel at home.
2018 marks the 50th year anniversary since Peanuts was first introduced in Japan. Rare limited edition items and anniversary goods are sold in the museum, and the original naming of the museum shop—BROWN'S STORE—and the on-site café, Café Blanket, are sure to put smiles on fans' faces.
The catchphrase is, "Your friends are all here."
Snoopy Museum Tokyo
5-6-20 Roppongi, Minato-ku, Tokyo
7 minute walk from Tokyo Metro Roppongi Station
10 minute walk from Tokyo Metro Azabu Juban Station
Open 10:00~20:00 (admission until 19:30)
Open 7 days a week (except June 5 – closed)
English website: http://www.snoopymuseum.tokyo/en/
Yukihiro Watanabe, JAPAN Forward advisor, is the organizer of Gillie Club, a members-only club that offers a platform for cultural and social exchange and interactions among people with similar interests.