G7 Hiroshima Summit: Leaders Stand Firm on China
A G7 Hiroshima Leaders' Communique was released a day ahead of schedule, preceding a short meeting of Quad leaders and talks with President Zelenskyy.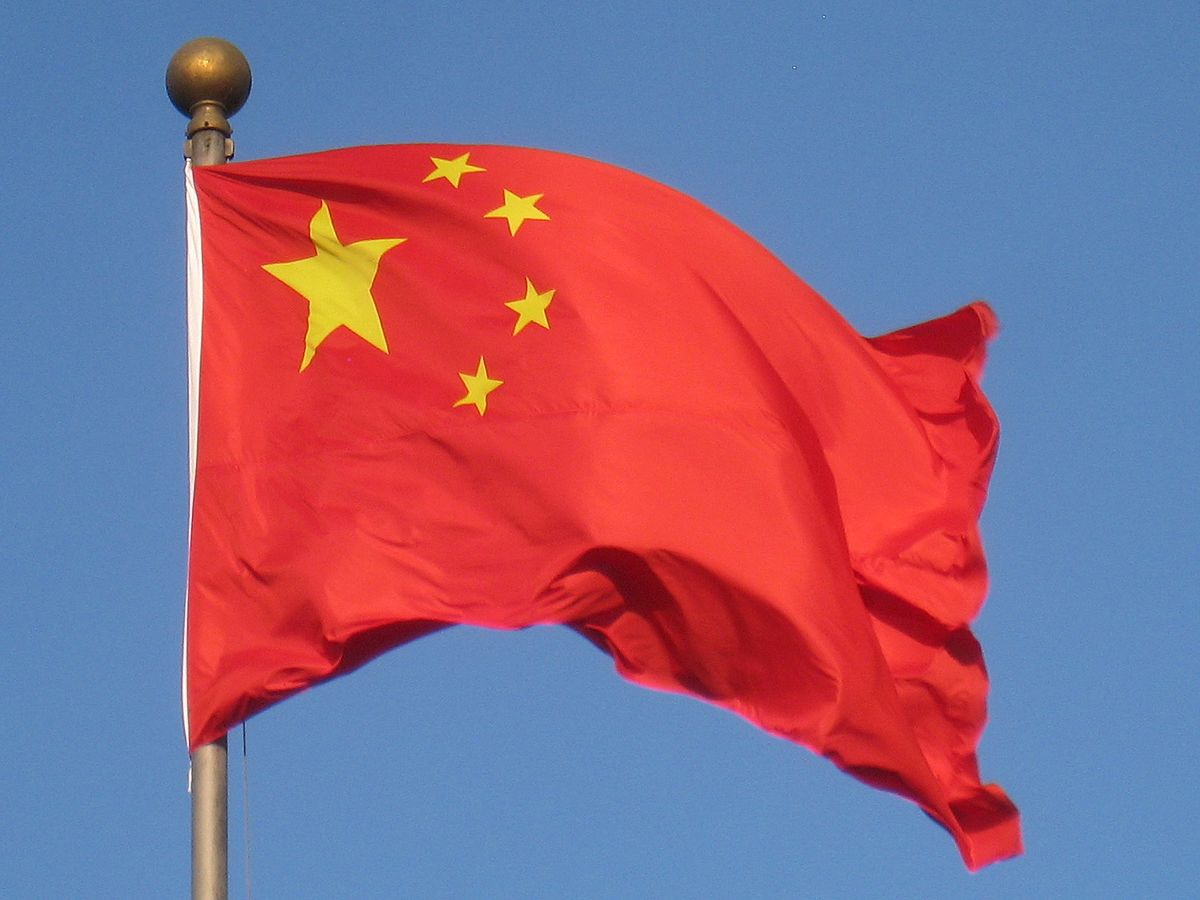 Leaders at the G7 Hiroshima summit used the second day of their historic meeting in Hiroshima to focus on China.
The final communiqué issued on Saturday states that the group intends to take coordinated countermeasures against what are described as "malign practices" and acts of economic coercion by Beijing.
It highlights concerns over subversive Chinese maneuvers to obtain sensitive technology which could be used for military purposes. Furthermore, it notes Beijing's efforts to interfere in the affairs of other countries.
The G7 leaders also pledged to reduce excessive dependencies on China when it comes to critical supply chains.
The British Prime Minister, Rishi Sunak is a leading advocate of the need to counter China's economic coercion. He has warned that China is involved in a concerted and strategic economic contest.
Nevertheless, China's status as the world's second biggest economy means other nations must continue cooperation in many spheres. Therefore, the communique therefore places emphasis on "de-risking." This is a concept which has been championed by the European Union President Ursula von der Leyen, who is attending the summit.
"We are not decoupling or turning inwards. At the same time, we recognize that economic resilience requires de-risking and diversifying. We will take steps, individually and collectively, to invest in our own economic vibrancy," states the communique.
Elsewhere in the document, the G7 leaders state that they are not seeking to thwart China's economic progress. This is a point also made in a recent speech by the United States Treasury Secretary, Janet Yellen.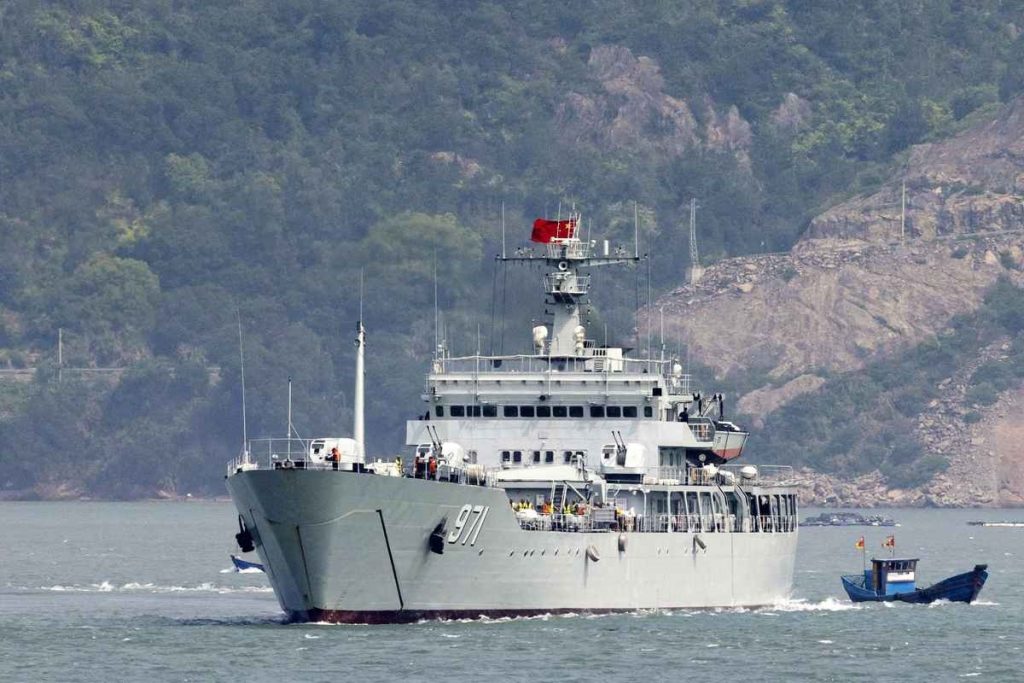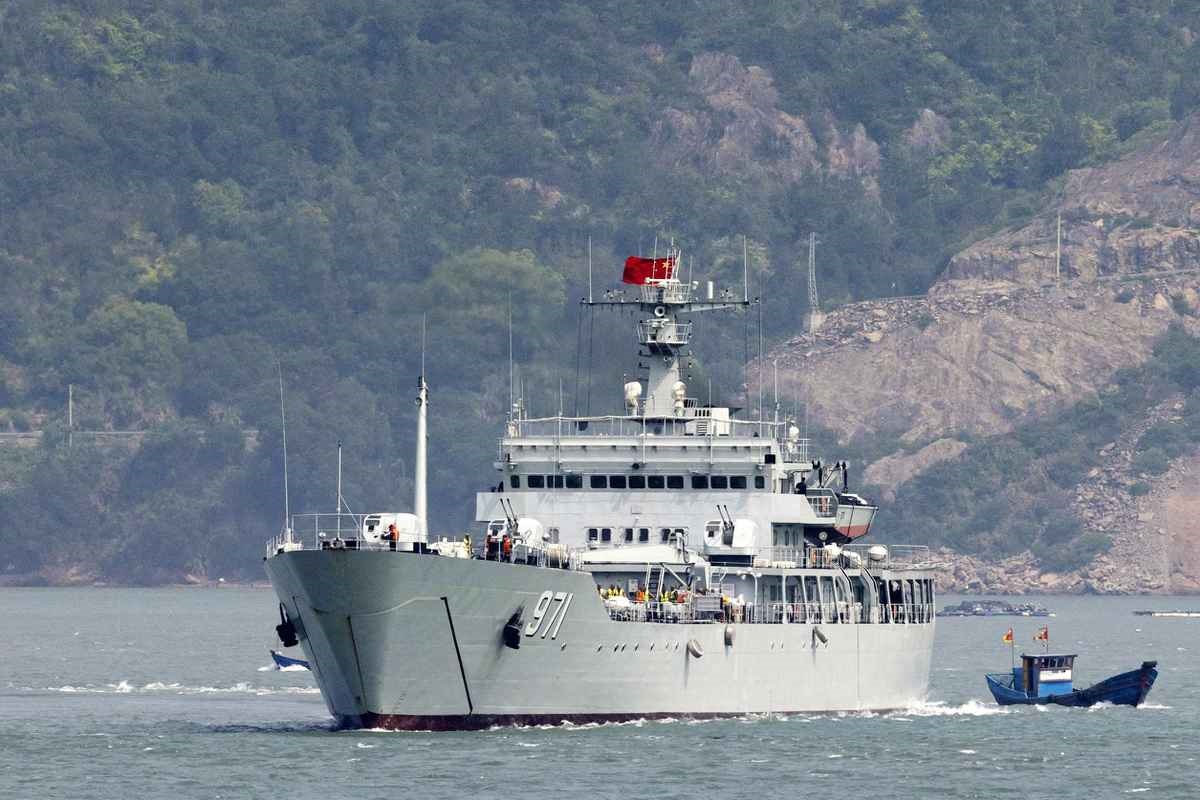 Unity on Taiwan
On the issue of Taiwan, the G7 leaders say there is "no change" in their basic positions. The communique calls for peace and stability in the Taiwan Strait. It also warns about the danger of militarization in the South China Sea.
This comes after French President Emmanuel Macron attracted criticism when he said France should not get caught up in any escalation between the US and China over Taiwan.
China has insisted that "resolving the Taiwan question is a matter for the Chinese." It also urged the G7 to "stop grossly interfering in other countries' internal affairs" and "stop the practice of forming small circles for bloc confrontation."
Meanwhile, Tsai Ing-wen, president of Taiwan, has said that "war is not an option".
In a speech in Taipei commemorating her seventh year in office she said: "In the face of China's civil attacks and military threats, the people of Taiwan are calm and not aggressive, rational and not provocative."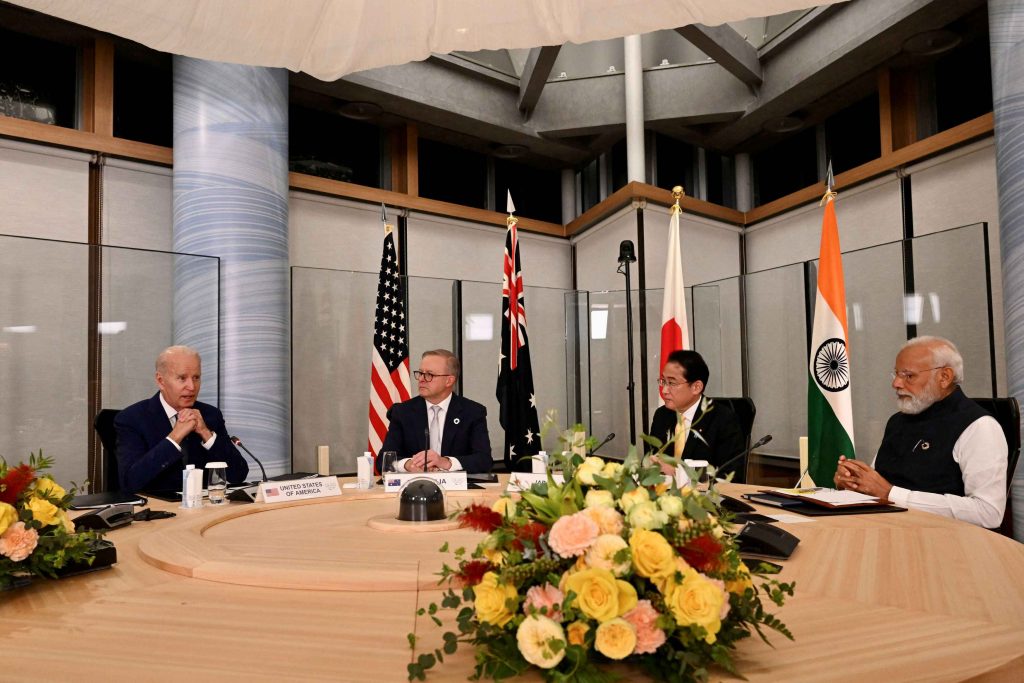 Quad Gathering
In Hiroshima, a short meeting of the leaders of the Quad, an informal security pact, was held on Saturday evening. Officials say it lasted just 30 minutes and took place between G-7 sessions and dinner.
The Quad summit was hosted by Australia's Prime Minister Anthony Albanese. It also involved Japan's Prime Minister Fumio Kishida, the US President Joe Biden and India's Prime Minister Narendra Modi.
The group was originally scheduled to meet the following week in Australia. But that meeting was called off because President Joe Biden shortened the length of his trip to Asia in order to deal with a pressing political matter in Washington, relating to the US debt ceiling.
The statement issued by the Quad made no reference to China by name. However, it said that in the face of a challenge, the four countries would strive to hold up the principles "that have underpinned peace and stability and stimulated decades of growth and prosperity … including the principles of sovereignty and territorial integrity."
The Quad also expressed a "serious concern at the militarization of disputed features".
Both India and Japan have been alarmed by the activities of the Chinese Army and coastguard on their borders.
India's Prime Minister Narendra Modi said his country would host a summit of the Quad next year.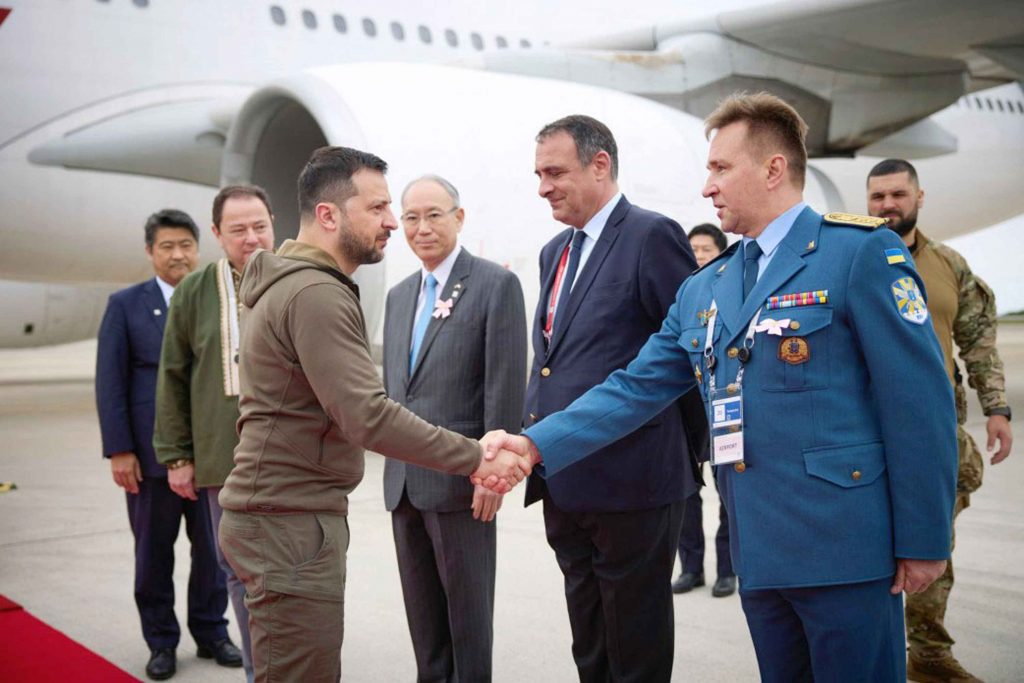 Zelenskyy's Meetings
The Ukraine's President Volodymyr Zelenskyy arrived in Japan on Saturday afternoon, May 20.
Japan. G7. Important meetings with partners and friends of Ukraine. Security and enhanced cooperation for our victory. Peace will become closer today.
This is what Mr Zelenskyy tweeted shortly after landing at Hiroshima Airport at around 3:30 PM.
He then immediately headed into meetings with world leaders, including the prime ministers of Italy and India.
President Zelenskyy thanked the British prime minister, Rishi Sunak, for working to persuade the United States to allow the Ukrainian Air Force to use F-16 fighters as part of the country's defense in the wake of the Russian invasion.
Mr Zelenskyy will also make a speech about the military situation in Ukraine in Hiroshima on Sunday, the third and final day of the summit.
Follow the G7 Hiroshima Summit on Twitter, Facebook, and here on JAPAN Forward.
RELATED:
Author: Duncan Bartlett, Diplomatic CorrespondentDuncan Bartlett is the Diplomatic Correspondent for JAPAN Forward and a Research Associate at the SOAS China Institute. Read his other articles and essays.