G7 Hiroshima Summit: Zelenskyy Salutes Japan's Faith in Freedom
British PM Sunak said that President Zelenskyy's in-person G7 Hiroshima Summit visit sent "a powerful message about the unity and determination of members."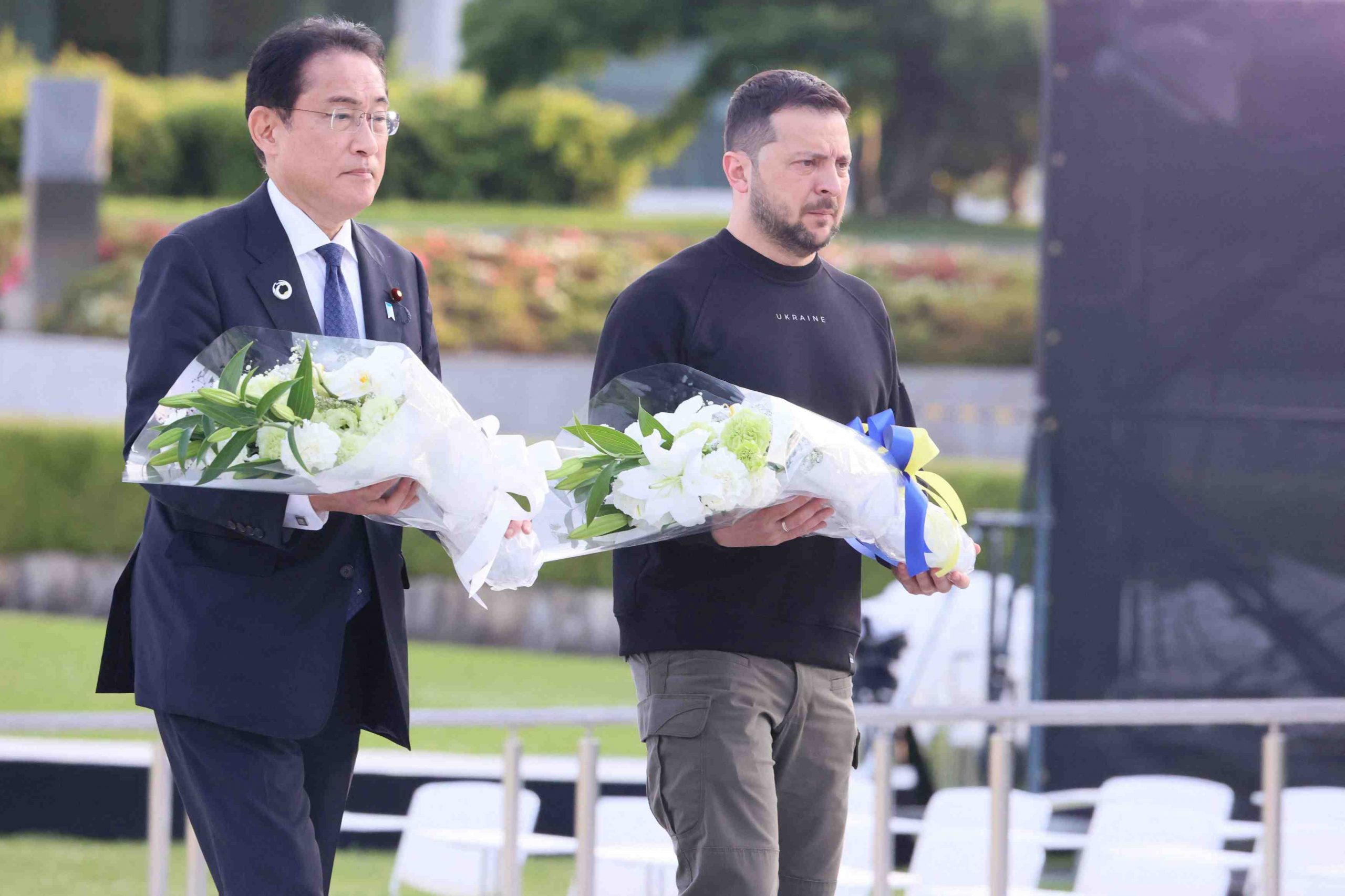 There has been an outpouring of support in Japan for the plight of Ukraine. As Volodymyr Zelenskyy passed through Hiroshima the weekend of May 20-21, he noticed many blue and yellow flags. They were raised during the G7 Hiroshima Summit in solidarity with his country.
Speaking on Sunday, he said the banners prove the Japanese have "faith in freedom, faith in life and faith in our people".
Alongside Japan's Prime Minister, Fumio Kishida, Mr Zelenskyy laid flowers at the cenotaph to victims of the atomic bomb. And he visited the museum, where he saw for himself what the city was like when it lay in ruins in 1945. He said the images reminded him of the present-day situation in the Ukrainian city of Bakhmut.
President Vladimir Putin claims his troops have captured Bakhmut, although President Zelenskyy challenges this. Zelenskyy says it is not occupied by Russia. Russian and Ukrainian forces have been fighting over Bakhmut for almost a year.
In Hiroshima, Mr Zelenskyy relayed his appreciation to Mr Kishida for Japan's diplomatic and humanitarian assistance. He will never forget the support expressed at the G7 summit towards Ukraine, he told his host.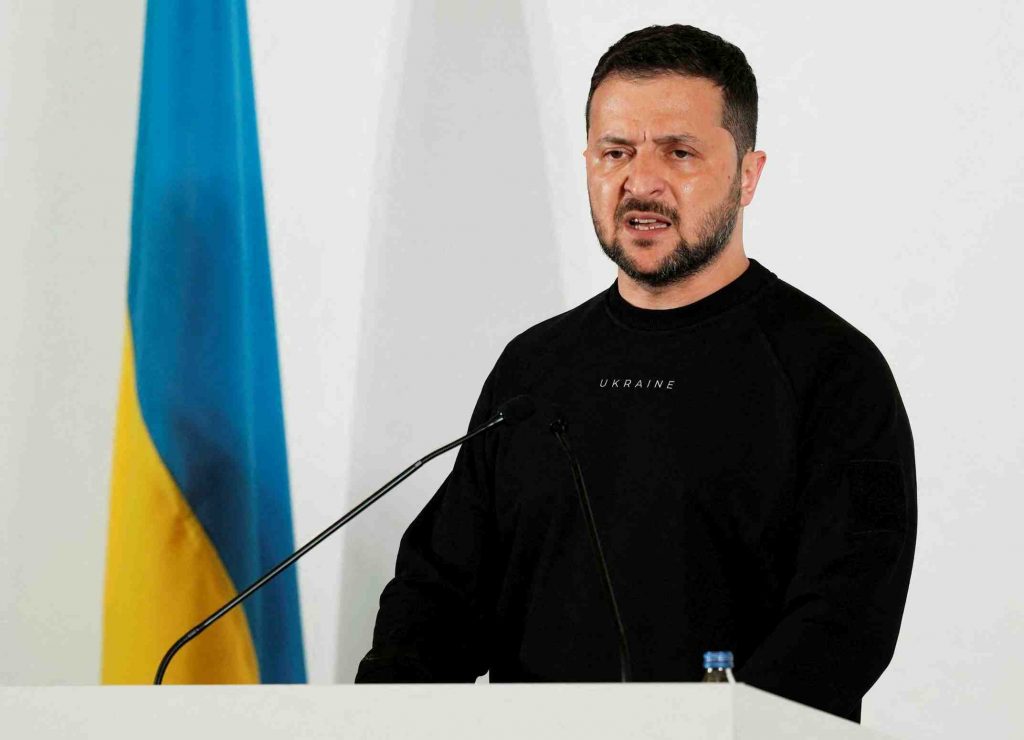 Standing Against Aggression
It was the first time the leaders had met in person since the Japanese prime minister visited Ukraine in March. Referring to that trip, Mr Kishida said: "I saw the situation and felt the tense atmosphere myself. The visit renewed my resolve to walk with you to bring peace back to the beautiful land of Ukraine."
Mr Kishida also emphasized the resolve of G7 countries to stand up to Russian aggression.
The Prime Minister further said: "Russia's threat or use of nuclear weapons must never happen. I think it is very significant to make efforts toward a world without nuclear weapons, and to offer flowers along with Volodymyr at the cenotaph at the Hiroshima Peace Memorial Park."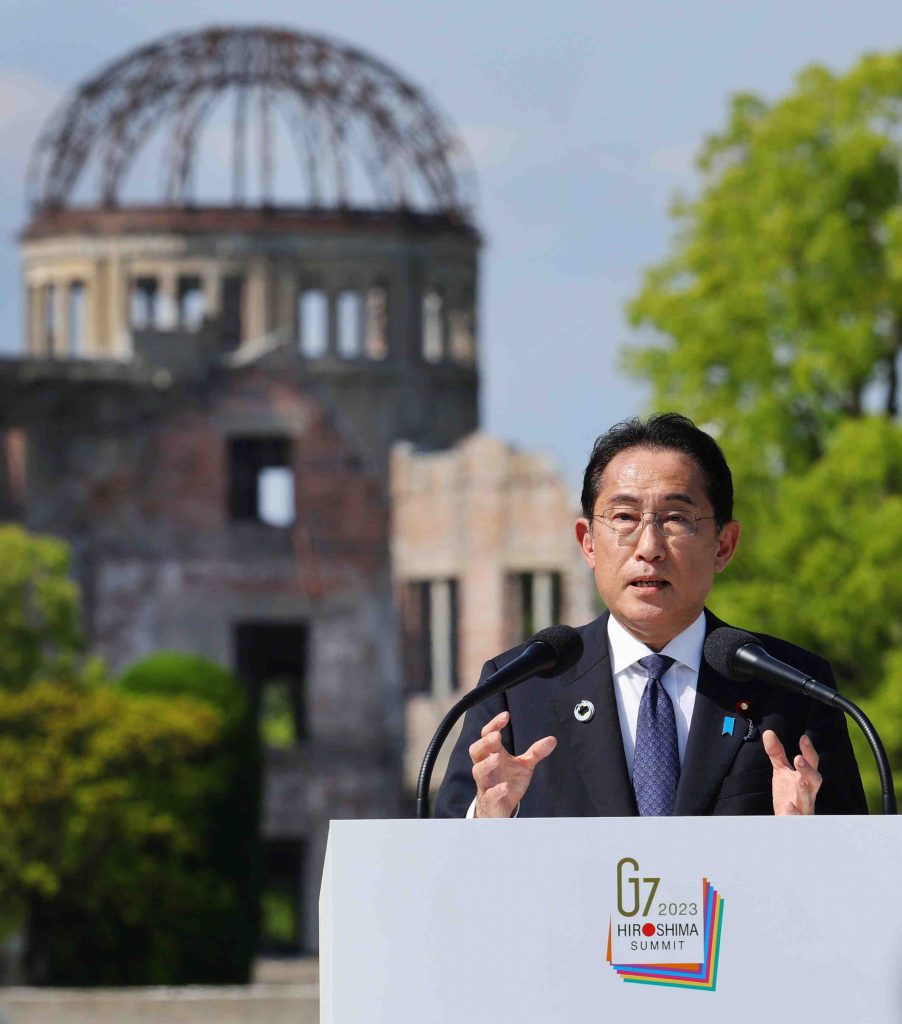 Biden's Pledge
US President Joe Biden left Hiroshima at around 8:35 PM.
Before his departure, he announced a $375 million USD package of military aid for Ukraine, including artillery and armored vehicles. He told reporters that the US will partner with other countries in training Ukrainian pilots to fly advanced fighter aircraft. Such as F-16s, for example.
President Zelenskyy has successfully leveraged support from European leaders to persuade Mr Biden to authorize the use of F-16s by the Ukrainian air force. Mr Biden was reluctant to do so, out of concern that the move could escalate the conflict.
At a press conference in Hiroshima, Mr Biden was asked by a reporter how he could be sure that the use of F-16s will not intensify the war.
He replied that President Zelenskyy gave him a "flat assurance" F-16s will not be used to attack Russian geographic territory.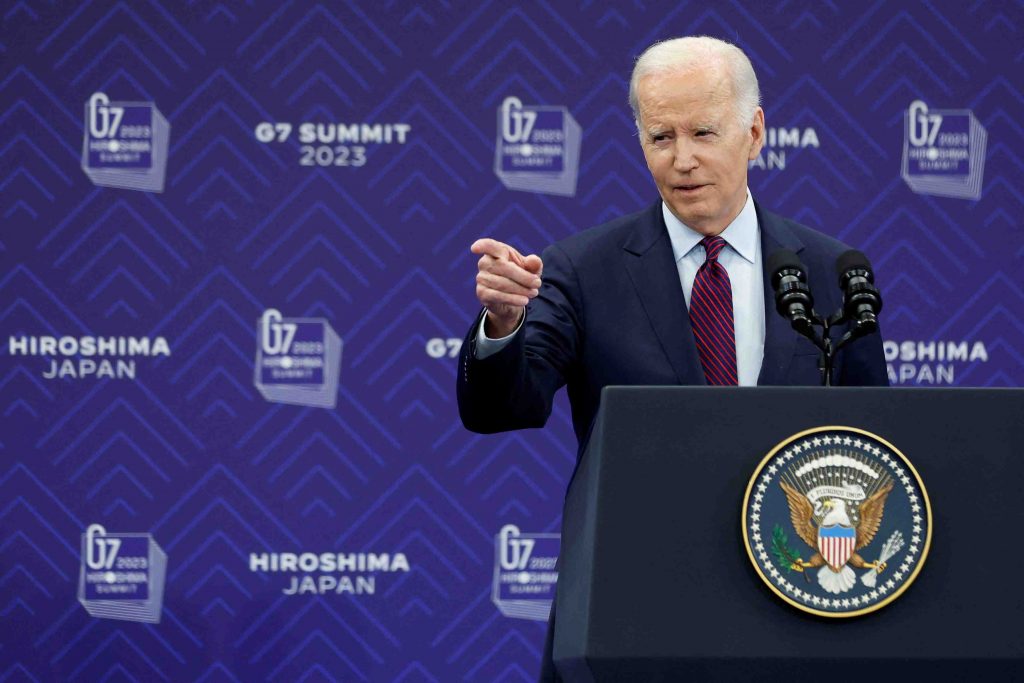 De-Risking, Not Decoupling From China
During the same press conference, President Biden said that the G-7's objective is not to "decouple from China." Instead, it is to "de-risk and diversify our relationship with China."
He said that over the three days of the summit, G-7 countries have demonstrated their unity of purpose. Moreover, they remain committed to a more resilient and inclusive global economy.
On the issue of Taiwan, Mr Biden said, "we are going to put Taiwan in a position where they can defend themselves. There is a clear understanding among most of our allies that if China does act unilaterally, there would be a response."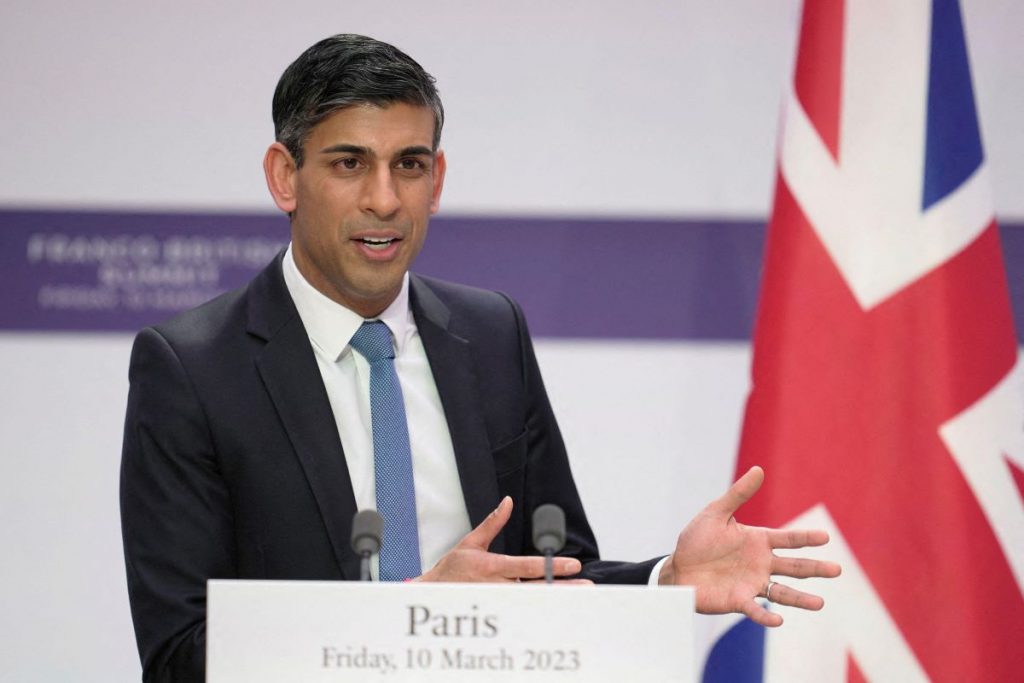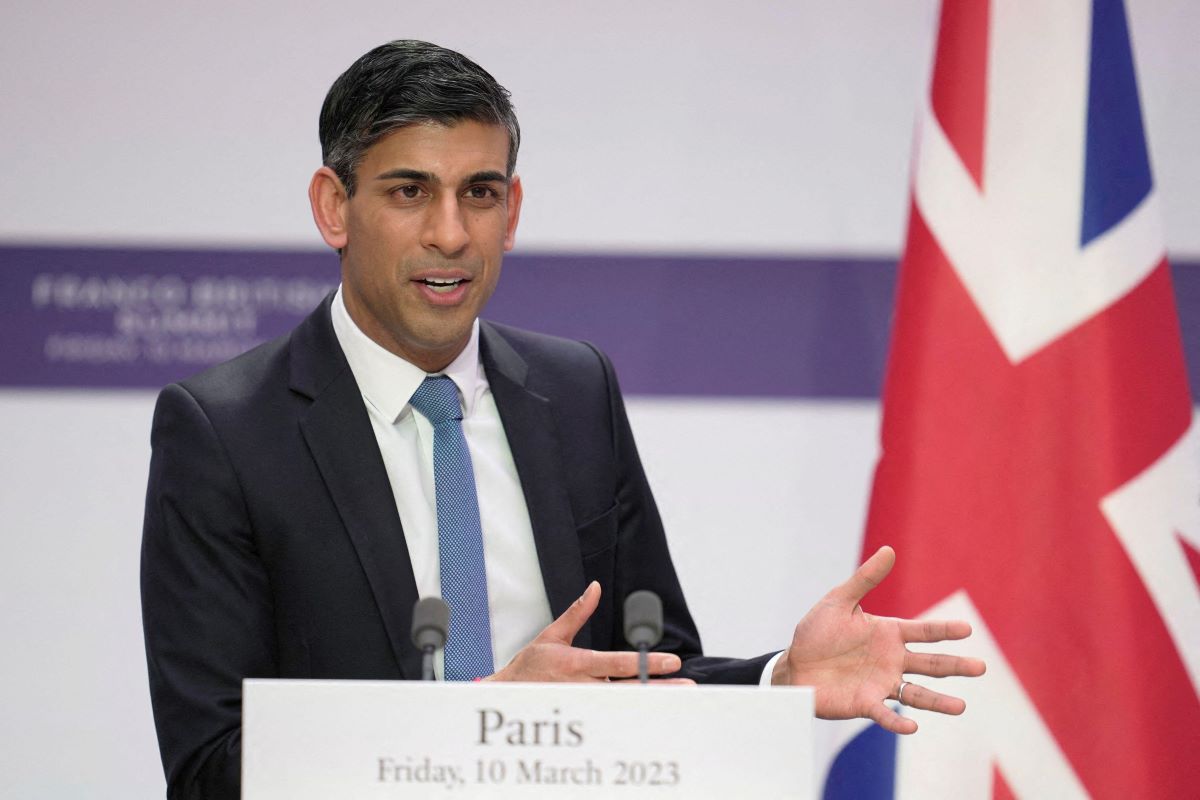 China Challenge
The British Prime Minister, Rishi Sunak - who attended the summit with his wife, Akshata Murty - described China as the "biggest challenge of our age."
Mr Sunak used his trip to Japan to underline the United Kingdom's commitment to increasing its engagement in the Indo-Pacific. He said Britain has been working with Australia and Japan to ensure the region remains free and open.
The Prime Minister called the Hiroshima summit "historic," as the G7 leaders have renewed their commitment to "the path of peace, freedom and democracy."
He also said that President Zelenskyy's in-person visit to Hiroshima sent "a powerful message about the unity and determination of the G7 allies."
Mr Sunak said Ukraine must not only win the war but win a just and lasting peace.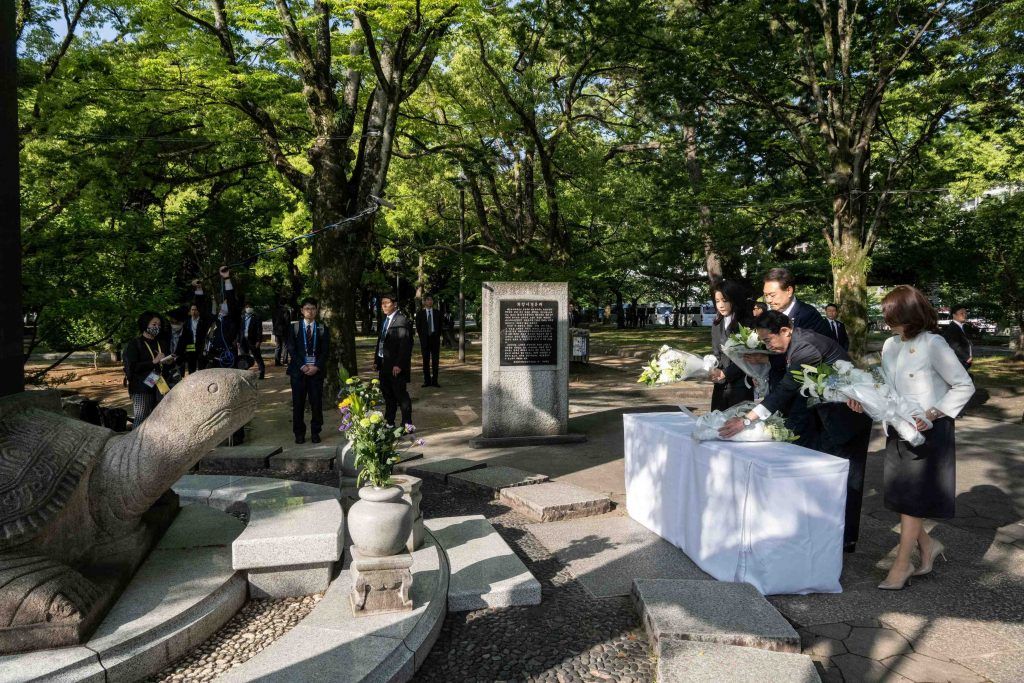 South Korea's Involvement
The South Korean president, Yoon Suk-yeol, was actively involved in events throughout the day on Sunday, even though his country is not in the G7 group.
Mr Yoon, Mr Kishida and their wives paid their respects to Korean victims at the Hiroshima Peace Memorial Park. The visit was attended by ten Korean survivors of the bombing.
"Our visit together today will be remembered as a courageous act by Mr Kishida to prepare for a peaceful future while conveying his condolences to the Korean atomic bomb victims,"Mr Yoon said, according to the Korea Herald website.
President Yoon also spoke with President Zelenskyy for about half an hour, and told him that South Korean companies will participate in postwar reconstruction projects. He said he would "push for sustained diplomatic, economic and humanitarian aid for Ukraine."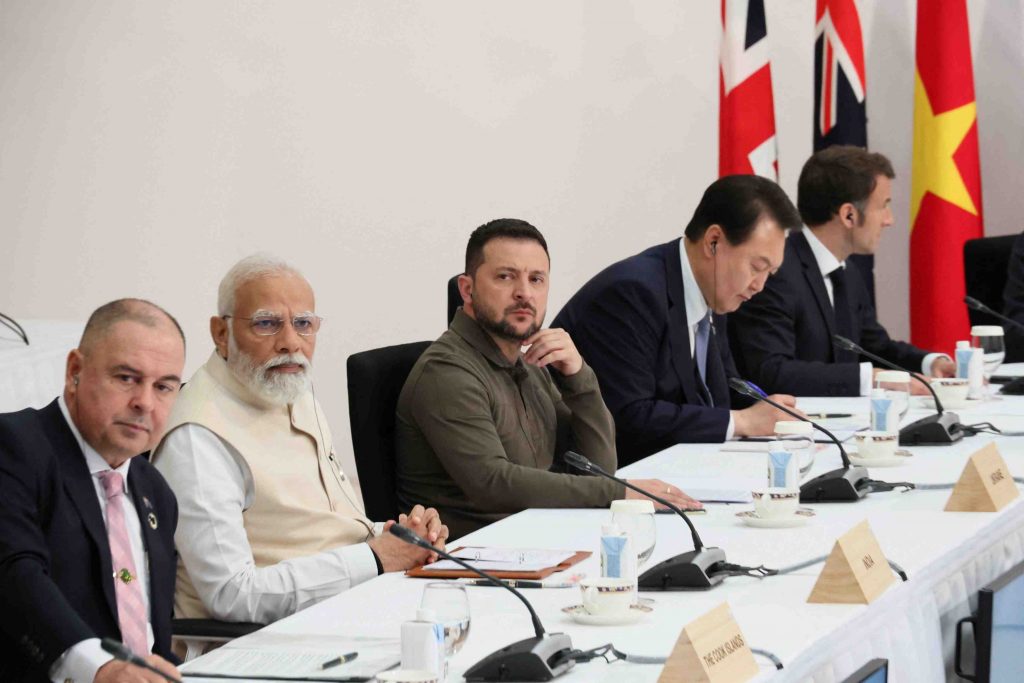 Exporting Non-Lethal Arms
South Korea is the second largest arms exporter in Asia, after China, but up to now it has held back from offering lethal weapons to Ukraine and there was no sign in Hiroshima that this position has changed.
Mr Yoon also took part in a trilateral meeting with Prime Minister Kishida and President Biden on Sunday.
Mr Biden told reporters after the talks: "You have Japan stepping up in a way that's a real consequence in terms of the defense budget number one, and a beginning of a rapprochement with South Korea."
The American National Security Council spokesperson John Kirby said in an interview with Voice of America (VOA) that the three leaders are largely aligned in their views of the regional threat posed by China.
"Japan has put forward a new national security strategy which really gives them a stronger voice and presence here in the Indo-Pacific in terms of regional security,"Mr Kirby said. "And President Yoon helped author a new Indo-Pacific strategy that dovetails nicely with our national security strategy."
Follow the G7 Hiroshima Summit on Twitter, Facebook, and here on JAPAN Forward.
RELATED:
Author: Duncan Bartlett, Diplomatic Correspondent
Duncan Bartlett is the Diplomatic Correspondent for JAPAN Forward and a Research Associate at the SOAS China Institute. Read his other articles and essays.