[Gamer's World] BitSummit Returns in Full Force with the Latest Indie Games
A pillar of Japan's now-thriving indie game scene, the BitSummit expo made a full post-pandemic return in Kyoto, attracting a record 23,789 visitors.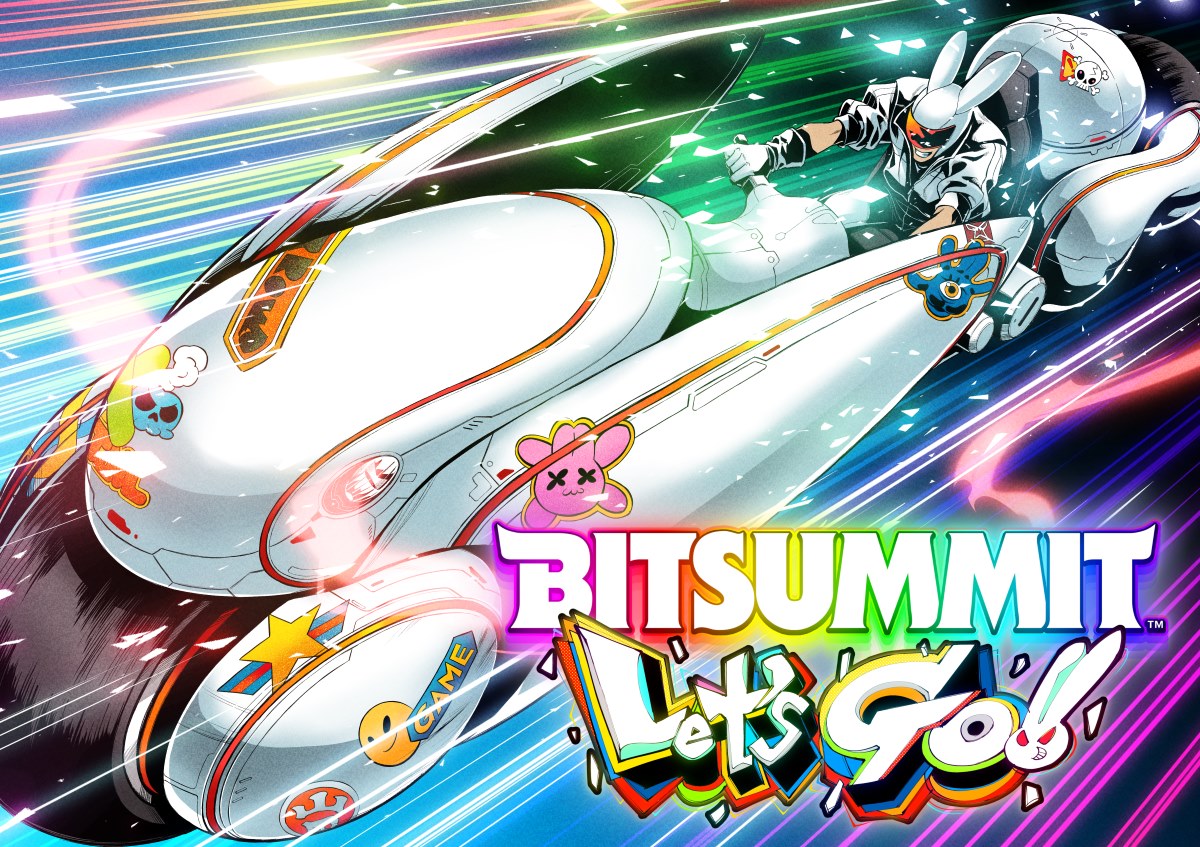 Summer is upon us. And if Tokyo isn't hot and humid enough for you, you might as well head to Kyoto. Japan's ancient capital pushed the needle into the high 30s, as we converged at the Miyako Messe convention center on July 14-16 for this year's edition of the indie game expo BitSummit.
I love BitSummit. I've been to every edition since it launched in 2013. Back then, "indie game" was a buzzphrase in the West, as events such as PAX brought communities together. Xbox, PlayStation, and Nintendo had begun opening up their stores to allow independent game developers and publishers to easily sell their games on their platforms at last. But in Japan, there was no real indie scene to speak of. That first BitSummit was an early attempt to bring developers together.
It was a ramshackle event: A one-day invitation-only expo at a tiny venue, with developers barely equipped to show their games. Its program of stage presentations ran way over schedule. But it offered a glimpse at the potential of the small-scale games being developed in Japan. I interviewed Japanese developers such as Hidetaka "Swery" Suehiro (Deadly Premonition), Yukio Futatsugi (Panzer Dragoon), Yohei Kataoka (Tokyo Jungle), and Takumi Naramura (La-Mulana), all of whom already had some degree of success on the global stage. This gave me insight into where Japan's game scene was headed.
I reported on BitSummit every year after that and watched it quickly grow into a more ambitious show.
IGN Japan's Journey with BitSummit
Then, in 2016, when we first launched IGN Japan, we became an official BitSummit media partner. It's a title we have proudly maintained until today. At the 2016 show, our budding editorial team wrote up impressions of our favorite games from the show floor. By then, it was much better organized and filled with both Japanese and overseas exhibitors.
We even produced our own event on the main stage. It was a light-hearted quiz battle featuring contestants such as legendary Rez creator Tetsuya Mizuguchi. He tried valiantly (and failed understandably) to spell his catchphrase "synaesthesia" in front of an amused audience. It's a memory I'll treasure until I reach the great Game Over screen in the sky.
As our IGN Japan editorial team's capabilities grew, so too did our commitment to BitSummit. In 2018 we built a mini-studio in a tiny booth on the show floor, from which we operated a two-day livestream. We invited game developers to join us as we played their latest game demos live on air. This has become a standard operation for us now, not only at BitSummit every year but also at Tokyo Game Show, and even at overseas events.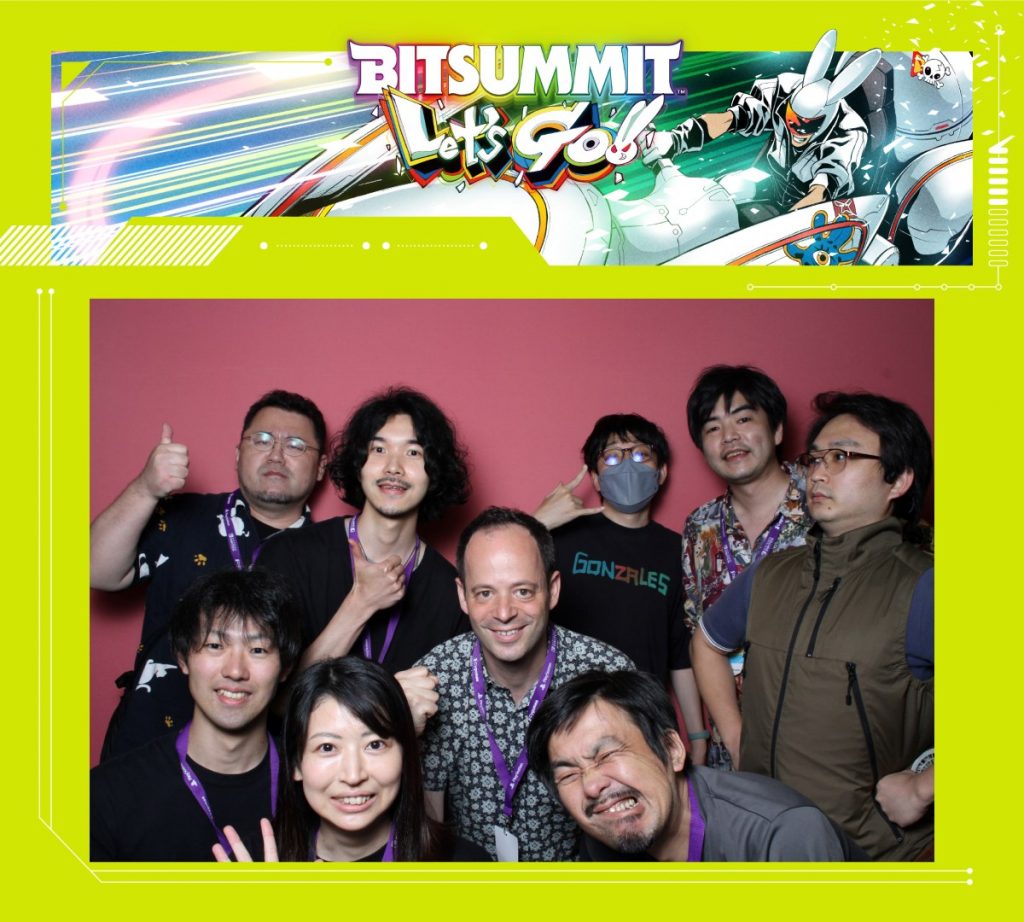 Hybrid Events During COVID
In 2019, the night before BitSummit, we hosted a fan meeting at Miyako Messe titled Shaberisugi Night. It's a play on the title of our popular weekly video podcast Shaberisugi Gamer, which roughly translates as "overly talkative gamers." We had previously held similar events in Tokyo, but this was our first time inviting IGN Japan readers and viewers in Kansai to record a show together. We previewed our picks from the games on show at BitSummit the next day and took questions from the audience. This was followed by a meet'n'greet with our editorial team.

While many game events struggled in the face of the pandemic, BitSummit managed to weather the storm, with an online-only show in 2020 and an invite-only in-person show in 2021. In 2022, BitSummit was open to the public, but Japan's strict pandemic immigration rules meant few overseas developers could participate. Public visitors were still wary of attending a busy game expo.
And so, with all of that history, BitSummit 2023 (titled BitSummit Let's Go!!) was a super special show. It made the killer July Kyoto heat worth enduring.
A Full-Scale Comeback
Attracting a record 23,789 visitors over three days, the first fully post-pandemic BitSummit was in full force. Nintendo and PlayStation have had relatively large booths at BitSummit for several years, showing indie games available on their platforms. But this year's show included similarly large booths from indie publishers. These included global publishers such as America's Devolver Digital and China's Gamera Games and Astrolabe Games, as well as domestic publishers such as Cygames (with a huge booth dedicated to their new Uma Musume spinoff, Uma Musume Pretty Derby: Nekketsu Hachamecha Daikanshasai!). Of course, there were also several dozen booths for smaller games, many of which were made by tiny teams or solo developers.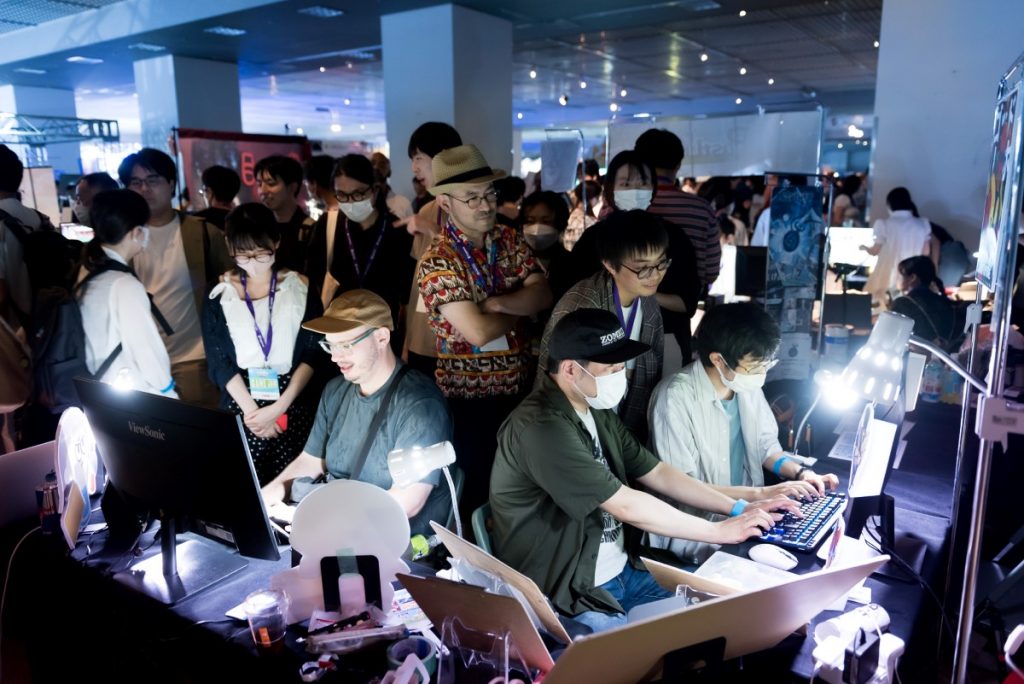 As usual, IGN Japan set up a livestream booth on the show floor — slightly bigger and marginally better organized than before, too. We broadcast live for 14 hours on the Saturday and Sunday of the show, introducing around two dozen amazing games.
Some personal highlights included an interview with Patapon creator Hiroyuki Kotani and Freedom Wars producer Toshiyuki Yasui. They revealed details of their just-announced game Ratatan. Another was an interview with legendary F Zero/Star Fox developer Takaya Imamura, who talked us through his next game, Omega 6. Members from Osaka developer Inti Creates showed us their new anime tie-in game, Yohane the Parhelion: Blaze in the Deepblue.
Inviting a Live Audience
We also were able to reprise Shaberisugi Night. On the Friday night before the two weekend public days, we invited around 50 IGN Japan fans to join us for a special livestream. Just like at 2019's edition, we talked through some of our favorite games at BitSummit before taking questions from the audience.
At IGN Japan, we produce a ton of videos and livestreams every week. Even producing dozens of hours of live programming at an expo venue no longer wracks our nerves. But inviting a live audience is a whole different ball game. The attendees are, after all, some of our most committed fans, and being able to communicate directly with our audience is a huge privilege. I worry about whether they will have a good time. But I worry even more that some terrible unforeseen accident will render someone trapped under a toppled speaker with a broken leg. It's never actually happened, but hey, I worry.
Behind the Scenes
More than anything, there is something naturally unnerving about inviting members of the public to peek behind the curtain — to show them how the sausage is made. What you see within the camera frame is usually a carefully curated and presented picture. But just like on a movie set littered with equipment and crew, outside the edges it's often a mess. Of course, when we stream from a booth inside an expo hall, we are on display to anyone who walks by, so we do our best to make our booth look presentable. But even so, as you begin the countdown to going live, having an audience watching you prepare adds a certain frisson.
I love this feeling, of course, and our first Shaberisugi Night in four years with an in-person audience was an absolute delight.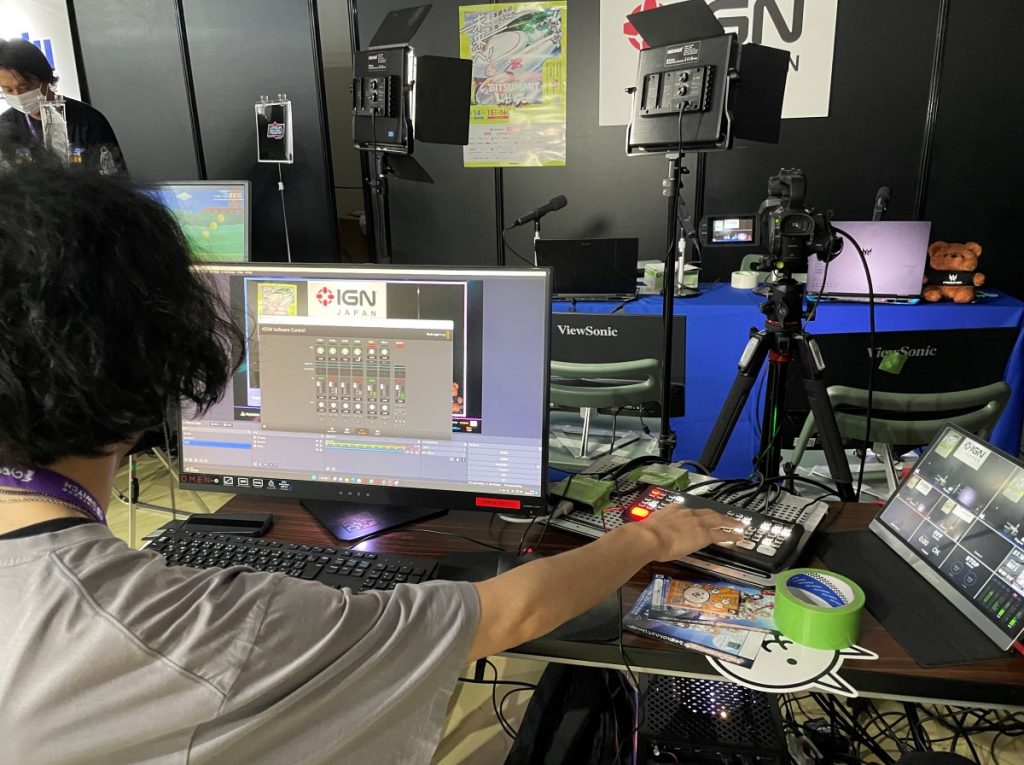 The IGN Japan Award
Every year during the BitSummit Awards that cap off the event, I get to present the IGN Japan Award, for our team's favorite game of the show. BitSummit showcases a couple hundred games. Some of them are in the early stages of development while others are already out. And while these games come in a wide range of genres and levels of polish, the standard is without exception extremely high. For our award, we usually choose a game that is partway through development and showing great potential, while conveying a sense of independent spirit. It is, as you can imagine, extraordinarily difficult to choose just one.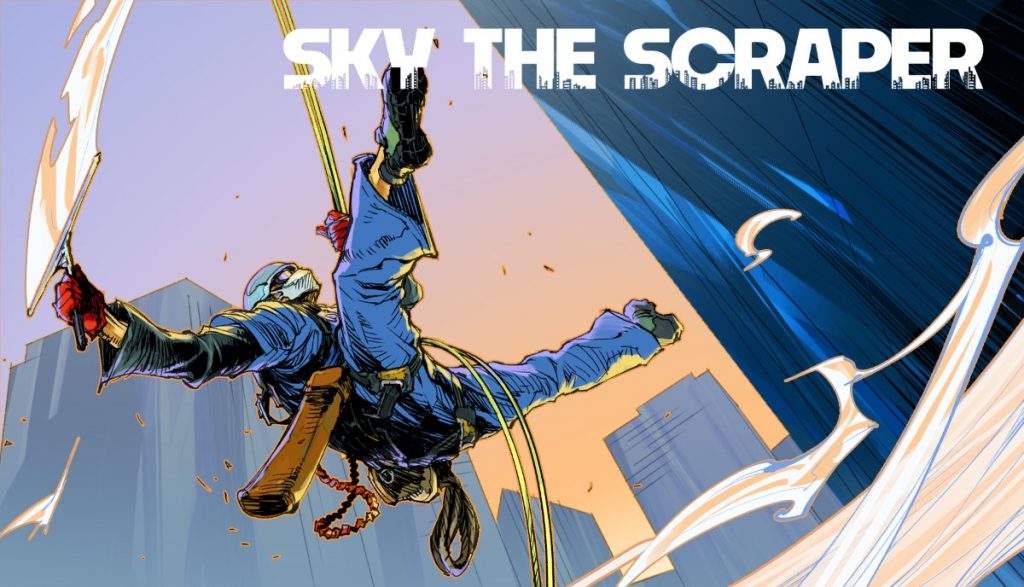 This year's IGN Japan Award went to Sky The Scraper, a game by Japanese developer Kobuchi Global Games. The game puts the player in the shoes of a window cleaner on a massive skyscraper. At first glance, it's a fun action game. You must swing back and forth and deploy your squeegee at the right moment to clean as many windows as possible within the time limit. The aim is to maximize your wages. But behind this surface level of play, there is a deeper, darker experience.
Empathy Through Gameplay
After work, the protagonist returns to their cramped and messy apartment. There, they must manage their work schedule and engage in activities on their days off. Fun activities like going to the movies will raise your character's parameters but eat away at their earnings. Also, if you mess up a window-cleaning shift and fall off your rope to the ground, your injuries will mean missing a few days of work. And no work means no pay. When rent day comes around, if you don't have enough money, it's game over.
This sobering portrayal of minimum-wage life adds a thoughtful twist that makes Sky The Scraper all the more engrossing. I can't wait to see how the game shapes up further down the road.
BitSummit this year took place smack in the middle of Gion Matsuri. The huge annual street carnival in Kyoto made its post-pandemic return the same weekend. So, after a chaotic and thrilling few days, all that was left was to lose myself in the crowds and soak up the Kyoto nightlife. Wherever I went, within the throngs of merrymakers, I would spot the occasional BitSummit T-shirt. As one of the pillars of Japan's now-thriving indie game scene, BitSummit forever holds a special place in my heart. Heat and humidity be damned.

RELATED:
Author: Daniel Robson
Daniel Robson is the chief editor of videogame news site IGN Japan. Read his series Gamer's World on JAPAN Forward, and find him on Twitter.