[Gamer's World] BitSummit's Indie Games Are Back, First Japanese Expo With Public Since COVID
A hub for some of the best independent games from Japan and the world, the event takes place in the historical ex-capital of Kyoto.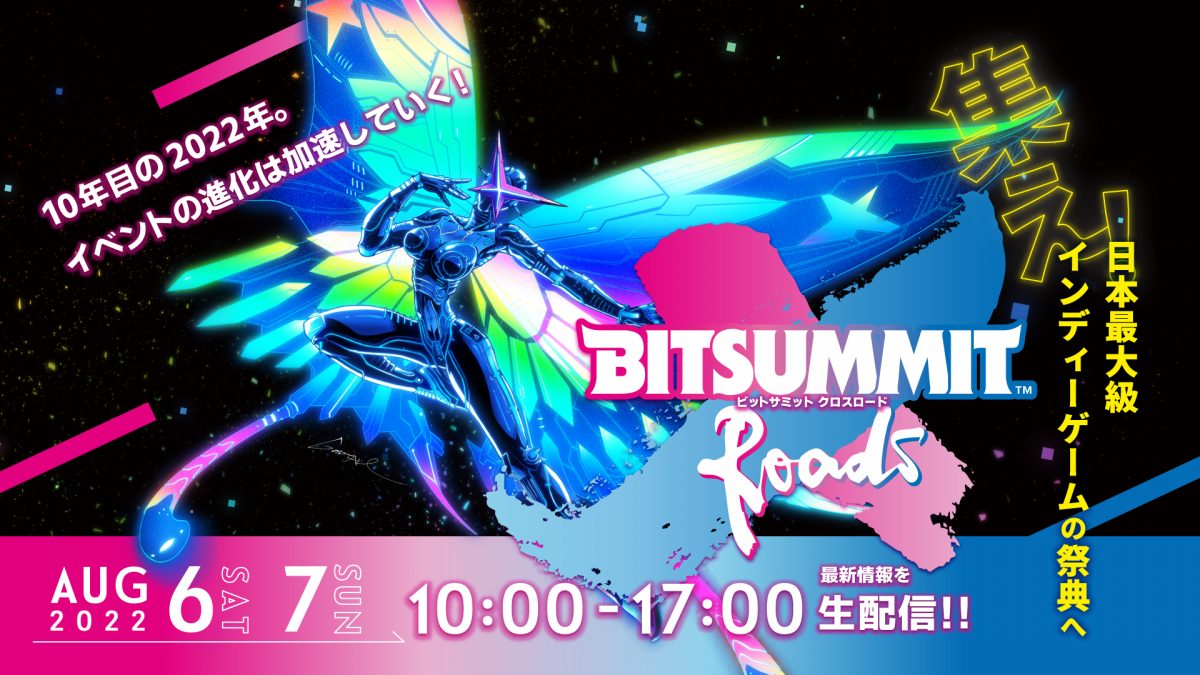 BitSummit is one of my favorite videogame expos in the world, and this year's edition was no exception.
Held over two days in August in Japan's historical ex-capital Kyoto, BitSummit is dedicated to independent games made by smaller development teams or even individuals, with an extremely varied selection of great games from Japan and around the world.
While smaller in scale than Tokyo Game Show, BitSummit allows visitors to play lots of games without the need for endless lines, and often with the chance to chat with the developers in person as they play.


A Very Special Edition of the Expo
This year's show – titled BitSummit: X-Roads – was the first large-scale game expo in Japan to invite a public audience since the COVID-19 pandemic began.
Following an exclusively online show in 2020 and an in-person show limited to media and industry workers in 2021, it was wonderful to feel the buzz of a fully open gaming event again. Yes, there were some concessions made in the name of safety – a reduced capacity, COVID protocols such as a mask requirement, and no food area (which means no sign of the famous 57 Diner hamburgers that are usually one of the event's highlights). But that did nothing to dampen the atmosphere of this always-fun show.
IGN Japan has been an official media partner of BitSummit since we first pre-launched our site in 2016. So this was our seventh year to cover it, and also the event's 10th anniversary year. As usual, this year we constructed a studio on the showfloor, from which we broadcast a livestream throughout the show – from 10 AM to 5 PM on the Saturday, and then from 9 AM to 5 PM on the Sunday, for a total of 15 hours of live programming.
We invited dozens of game developers to show us their games, which we played together with them live on air. And since the show was open to the public, it was a great chance to meet some of our audience – several fans of our weekly talk show Shaberisugi Gamer came to say hi and to pose with us for selfies, which after such a long time away from in-person events was a real privilege.

An Array of Indie Games, International Guests
Some of the highlights of the show for me were having legendary PlatinumGames developer Hideki Kamiya join our livestream once again to talk us through his thoughts on this year's BitSummit; showing the world's first gameplay of Grim Guardians: Demon Purge, the newly announced and delightfully retro title from veteran developers Inti Creates in which you control two sisters as they take on a demonic horde.
We also interviewed the team at Coffee Stain North about their chaotic upcoming sequel Goat Simulator 3, a game in which you play as a goat causing as much maniacal mischief as you can muster.
We finally got the chance to interview esteemed composer Yuzo Koshiro, who made the music to the Streets of Rage games I adored as a kid, about his latest project – a full remake of his soundtrack to forgotten 1988 gem, "The Scheme."
This was also the first major game show in Japan since the pandemic began where overseas visitors could attend. Japan has slightly relaxed its immigration rules since the 2021 BitSummit and Tokyo Game Show, so that visitors may enter with a business visa.
As such, we were able to see games from all around the world, from Britain's Paper Cut Mansion to China's Back to the Dawn. It also meant that our colleague Cam Shea from IGN Australia was able to attend – you can find his roundup of his favorite BitSummit games right here.


The Media Highlight Award
Every year at BitSummit there is an awards ceremony and IGN Japan gives our own Media Highlight Award to a game we felt stood out at the show. This is always an impossibly difficult task, as the quality and variety of the games at BitSummit rises higher every year. Picking just one game from the hundreds on display can be daunting.
Since BitSummit is an event focused on indie games, for our Media Highlight Award we usually look for a game that embodies the independent spirit, one which shows a sense of innovation, and which is still in the middle stages of development. But above all, it must be fun to play.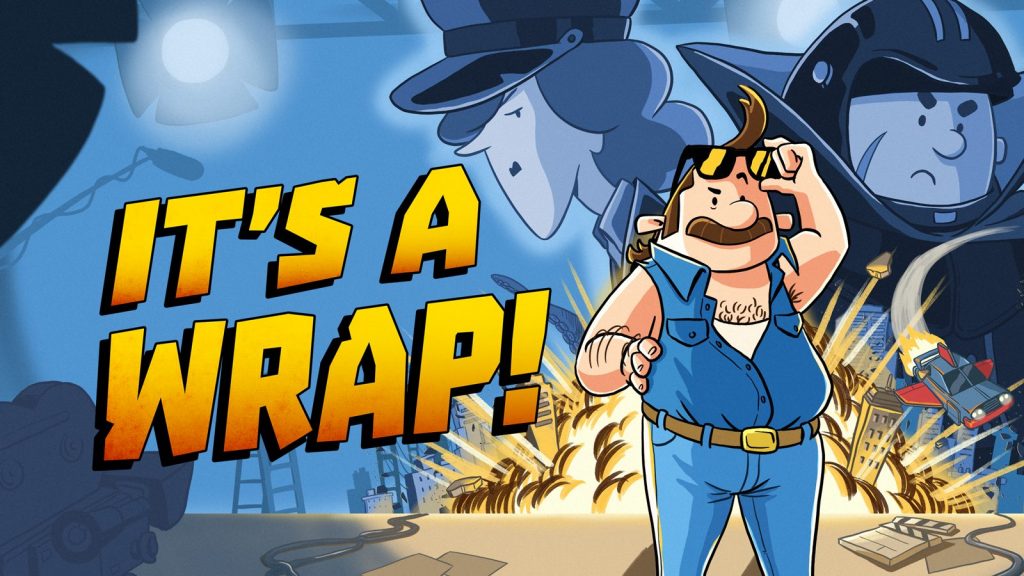 For the IGN Japan Media Highlight Award this year, we selected a game called It's A Wrap! In this game based on the blockbuster movies of the 1980s, players simultaneously assume the roles of director, editor and star.


'It's A Wrap!'
Each level gives you a scene from a movie – action, sci-fi or adventure – and it is your job to help the events unfold in the correct order by moving elements around the timeline as you would on video editing software. So, for example, if the star must run through a collapsing cave while being chased by a gigantic boulder, Indiana Jones style, then the player must edit the timeline so that the rocks fall from the ceiling at just the right time and that obstructions are cleared so that the star can avoid them. Once you have done this, you hit play, and then directly control the star to avoid the various pitfalls in real-time and run and jump to victory.
It's A Wrap! includes a ton of gags and references based on movies of the '80s and '90s, resulting in a game that tests your brain and your skill as a player while also making you laugh. It is being developed by Chanko Studios, a small team working remotely and based in France and Germany. BitSummit was their first time to show their game at an expo; the demo we played caught the imagination of several of our team, including me, making it our game of the show.


Behind The Livestream: So Many Spreadsheets
Producing 15 hours of live content over two days is no easy task. We begin planning these events months in advance, but inevitably it all comes together at the last minute. We start by finding out which games and developers will be at the show, either exhibiting their game on a booth or appearing on stage for a panel.
Then we discuss details with dozens of these game companies from all around the world and work out a schedule to have them on our live show. We then prepare for the day by installing games, receiving trailers, researching interview questions and so on. All I see for weeks and weeks is spreadsheets. So many spreadsheets.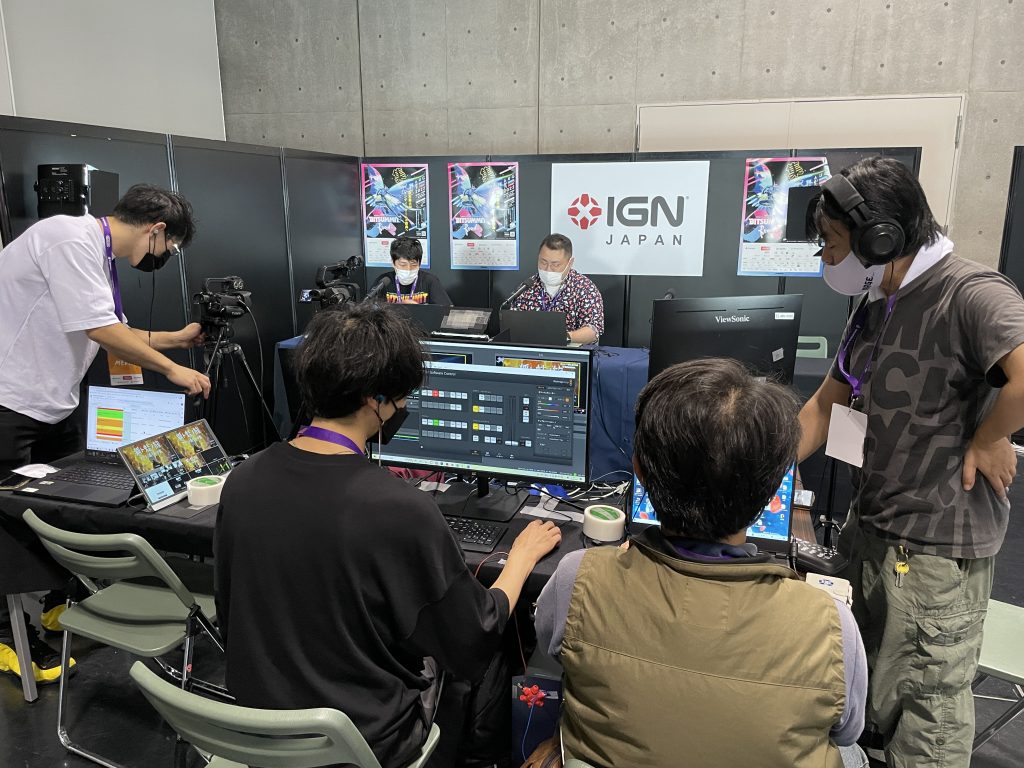 The day before the event starts, we arrive at the venue to build our studio from scratch, setting up and testing cameras, mics, studio lights, livestream PCs, multiple monitors, audio monitoring systems and more. Everything must be tested carefully to avoid technical problems on the day of the show.
And just as the studio takes a day to build, we have only an hour to tear it down and pack everything away at the end of the expo.
During the show, we are fortunate that the developers of all the biggest titles come to our booth to play their games on air. But that's not nearly enough to cover all the best games the show has to offer, so our editors and writers also visit booths around the showfloor to play games they are excited for, or to find new hidden gems.


Last Impressions: A Ton of Work, a Ton of Fun, More to Come
While I have to spend most of my time at our studio, either on-camera or behind the scenes, I was able to wander the showfloor a little, where I discovered such surprises as Squad 51 Vs the Flying Saucers, a bullet-hell game that looks exactly like a '50s black & white B-movie; I Am Zombie, a prototype from Kyoto-based developer Q-Games that puts you in control of a zombie horde hungry for brains; and Scathe, a Doom-style first-person shooter from a small team in Scotland packed with all the demonic violence you could ever wish for.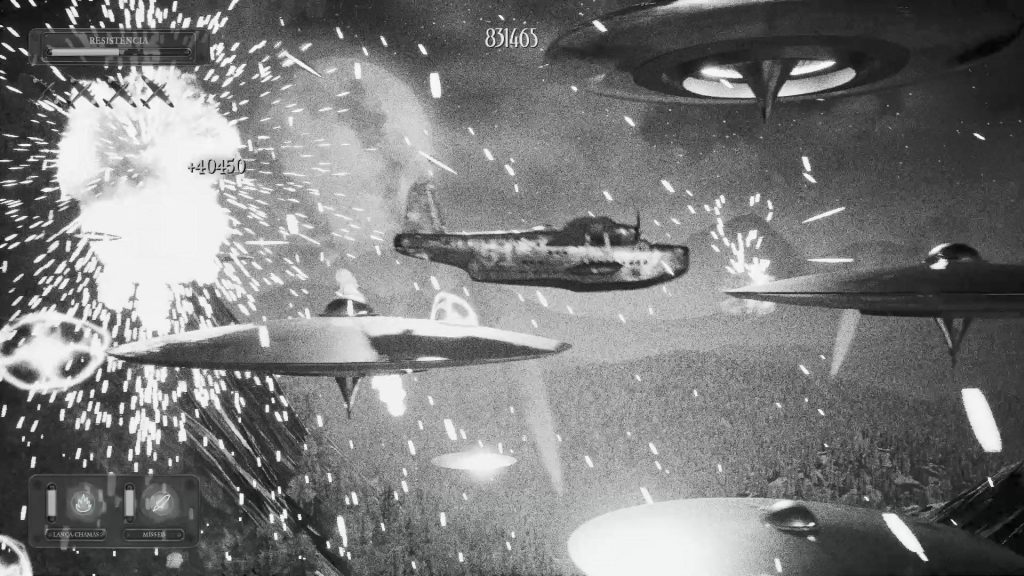 2021's IGN Japan Media Highlight Award winner Akurra was on display in a more polished state than last year, while another of last year's most promising games, the super cute Cursed to Golf by Chuhai Labs, was finally complete and set for release just days after BitSummit ended.
Events season is in full swing, and as I type this I am on my way to Gamescom 2022 in Germany to cover Europe's biggest gaming show. Then it's back to the endless spreadsheets, as September will bring Tokyo Game Show 2022, where we will produce more than double the content we did at BitSummit, in Japanese and English (and other languages too) for IGN's global audience.
It's a ton of work and a ton of fun. Next year, here's hoping the hamburgers are back too.


RELATED:
Author: Daniel Robson
Daniel Robson is chief editor of videogame news site IGN Japan. Read his series Gamer's World on JAPAN Forward, and find him on Twitter here.