[Gamer's World] New Super Mario Movie Dominates as it Finally Opens in Japan
Weeks after it opened everywhere else, "The Super Mario Bros. Movie" is finally out in Japan. And the reaction in Mario's home country has been phenomenal.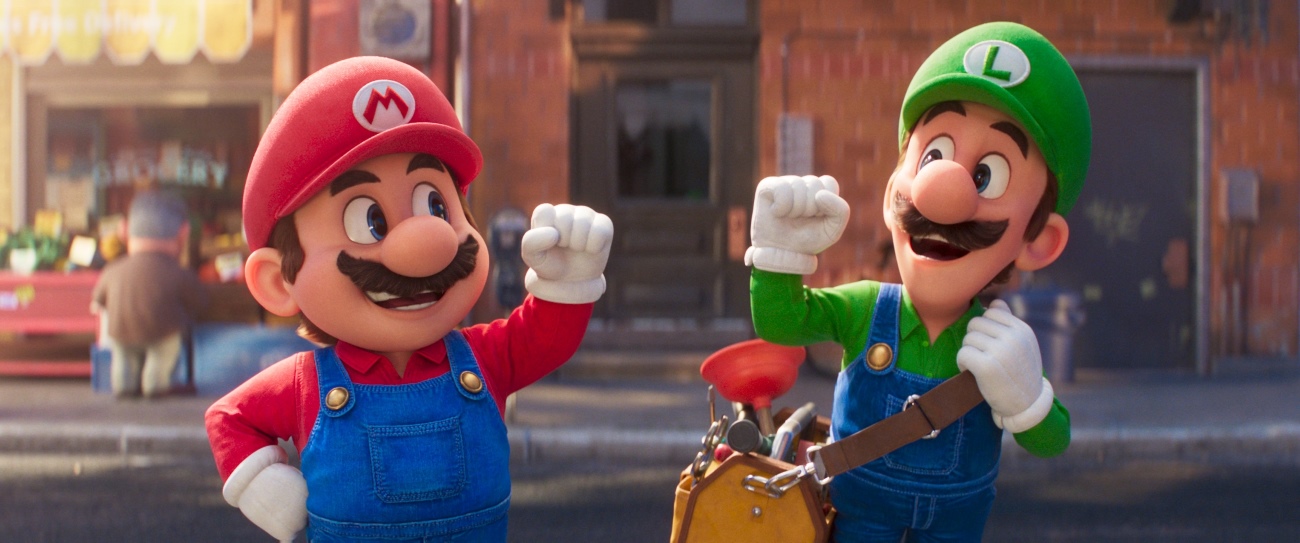 Even before it opened in Japan, The Super Mario Bros. Movie had become the highest-grossing videogame movie adaptation of all time. The previous record was set in 2022 by Sonic the Hedgehog 2. In my 2023 predictions article for JAPAN Forward, I predicted that The Super Mario Bros. Movie would easily overtake it:
There is no doubt that Sonic 2's records will be instantly shattered by the April 2023 release of "The Super Mario Bros. Movie". Produced by "Minions" studio Illumination in close collaboration with Nintendo and Mario creator Miyamoto, this animated film will bring gaming's most famous mascot to the big screen for the first time in 30 years — and the trailers so far look fantastic.
It really didn't take Mario long to get there. The movie opened in early April in most markets around the world. It quickly surpassed expectations at the box office, raking in an astonishing $204.6 million USD in the United States over its opening long weekend and $377 million USD globally.
A Grand Homecoming
It remained at No 1 in the US for at least three weeks. By the time it opened here in Japan on April 28 (yes, we got it last), The Super Mario Bros. Movie was running and jumping into the billion-dollar club — a feat managed by only around 50 films to date, and only 5 since the pandemic began. As if taking a shortcut through a Warp Pipe, it's already the No 15 highest-grossing animated film of all time.
And now, at last, Mario has come home. In Japan, The Super Mario Bros. Movie's release was timed to coincide with the Golden Week holidays. This is when families have around a week off work and school — and plenty of time to don their Tanooki Suits for a trip to the cinema.
Judging from the first few days, it's paying off. According to early figures published by IMDb, the movie took $14.3 million USD in its opening weekend. It is the biggest Hollywood movie opening since the pandemic began, putting it ahead of Frozen 2's opening here, which was itself considered a major success.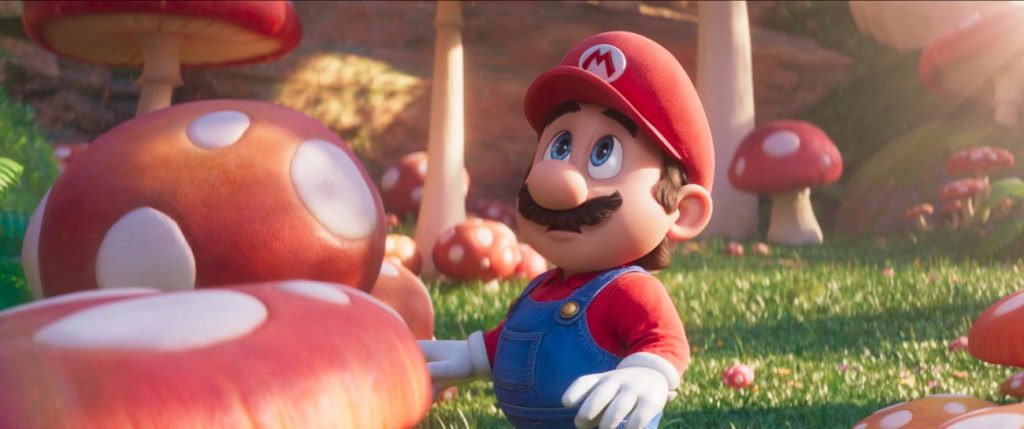 Grabbing the Golden Coins
That said, considering that Mario is originally a Japanese character, its early takings paled in comparison with another Japanese kids' movie. The latest Detective Conan movie took double at around $29 million USD in its opening weekend in mid-April. It has continued to draw huge audiences ever since.
Between Conan, Mario, and the upcoming May 3 release of Marvel's Guardians of the Galaxy Vol. 3, premium cinema screens across Japan are stretched a little thin. But while Conan in particular is still holding on to some of those screens, Mario now has the lion's share.
The movie has opened extremely wide, with theatres across the nation showing it on multiple screens, including their most expensive premium IMAX 3D screens, or with hydraulic moving seats in MX4D.
Many theatres outside of the major cities seem to have prioritized the Japanese dubbed version over the subtitled English version. This is common with films aimed at kids. The English voice cast includes big-name stars such as Chris Pratt as Mario, Jack Black as Bowser, and Anya Taylor-Joy as Princess Peach. In the Japanese version, the same roles are played by acclaimed voice actors Mamoru Miyano, Kenta Miyake, and Arisa Shida.
Mario has always been great at grabbing gold coins, and his run at the Golden Week box office is only just getting started.
So, why has this big-screen outing in the Mushroom Kingdom done so well?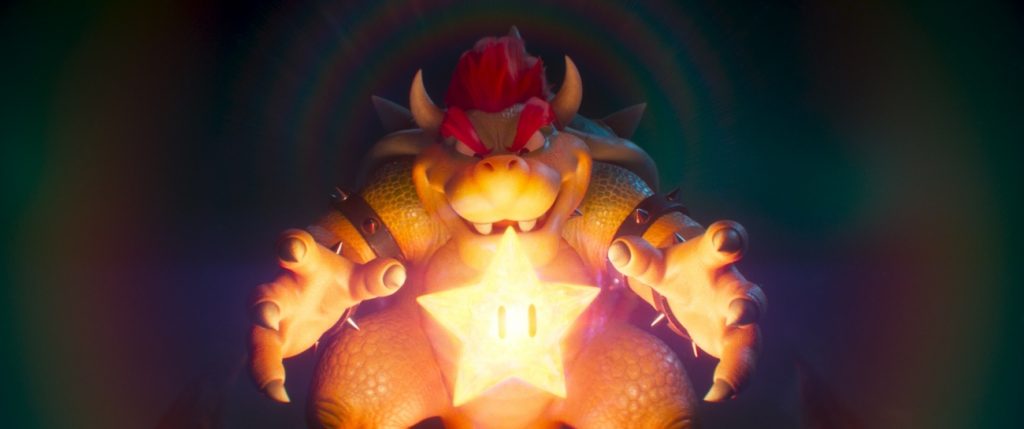 Everyone Knows Mario
First and foremost, Mario is without question the most recognizable face in gaming. Sure, kids today are more likely to be immersed in Fortnite or Roblox. But there surely cannot be a household anywhere in the game-playing world that hasn't heard of Mario. The plucky plumber has been at the heart of gaming since the 1980s, making his debut (under the name Jump Man) in the 1981 hit arcade game Donkey Kong. To this day, he remains Nintendo's main mascot, from the Super Mario Bros games to Mario Kart to Super Smash Bros.
Mario has wide appeal across multiple generations of gamers, young and old, thanks to an endless run of mostly excellent games. This means a wider potential audience than a movie based on Sonic or any other franchise.
There's also an abundance of pent-up demand. The last time Nintendo let Hollywood put Mario on the big screen, we ended up with the decidedly weird post-apocalyptic hellscape of the 1993 Super Mario Bros. movie, a live-action film starring Bob Hoskins and Dennis Hopper. While interesting as a dystopian sci-fi flick, it was a disaster as a Mario movie. It took three decades before Nintendo could bear to try again — and that meant anticipation for this film was sky-high.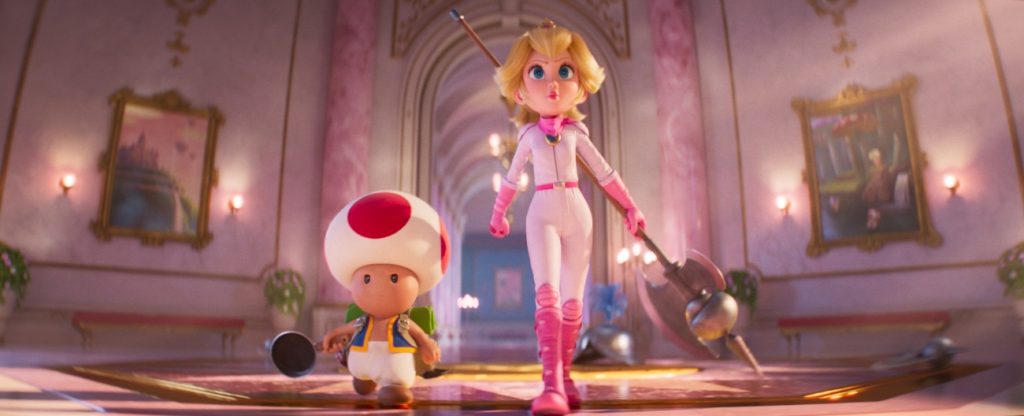 A Fan Favorite
It also helps that the film is very good. Made by Illumination, the animation studio behind Despicable Me, Minions, and Sing, it is an extremely well-made family film. The animation is gorgeous, bringing the world of Mario to vivid life, while the score expertly assembles musical motifs from across decades of games into a cohesive soundtrack. Seriously, if the score isn't nominated for an Oscar it will be a crime.
As for the story and script, well, they're good enough. It's a movie designed for kids and Mario fans, and traditional movie critics hated it. The film received mostly mixed or negative reviews, averaging a Rotten Tomatoes score of 59% and a Metacritic score of 46%. But the fan reaction has been much, much better, and IGN's reviewer gave the movie 8/10.
Personally, I liked it, but not as much as I'd wanted to. The humor wasn't there for me: I was hoping for a lot more jokes and sight gags. And since Mario and his hapless brother Luigi spend so much time apart, I felt they missed an opportunity for some more touching moments. But at 90 minutes it breezes along, and you can see the love that went into every frame.
Keeping Adaptations Authentic
At IGN Japan, we also published a video podcast where we discussed our impressions of the movie. Our regular freelance contributor Takuya Watanabe loved the film unabashedly. He said he would have awarded it a 10/10, praising it for recreating the feeling of playing a videogame, as Mario faced challenge after challenge in the Mushroom Kingdom. Our video's host Shuka Yamada was somewhere in between Watanabe's opinion and mine. He raised issues with the wafer-thin storyline and the not-so-feminist portrayal of Bowser as a villainous yet loveable stalker in his pursuit of Princess Peach.
The Japanese audience seems to have mostly enjoyed The Super Mario Bros. Movie. The comments on our podcast video as well as comments across Twitter and TikTok have been overwhelmingly positive. Delighted fans have said the adaptation stayed true to the game's roots, while others said they plan to see it a second time over Golden Week.
There is a reason the movie feels so authentic to fans — and it's part of an encouraging trend among game-to-screen adaptations.
Keeping True to the Gaming Experience
The Super Mario Bros. Movie comes hot on the heels of the HBO drama adaptation of Sony's The Last of Us. A dark and violent show about survival in a zombie-infested world, it's not exactly similar in tone to The Super Mario Bros. Movie.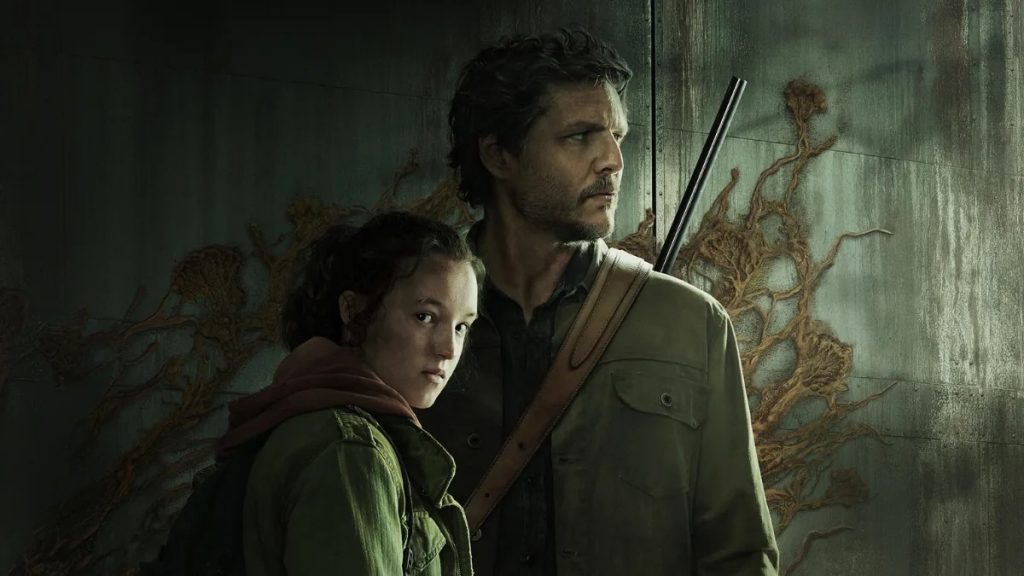 But these two adaptations have two things in common: They were each developed in direct collaboration with the creators of their respective game series. (Mario creator Shigeru Miyamoto on the Mario movie, and TLOU co-creator Neil Druckmann on the HBO show.) And they were each hugely successful with both core fans and a wider audience.
Miyamoto was a producer of the Mario movie, and you can see his fingerprints all over it, both in terms of attention to detail and also the film's gentle tone. The same can be said for The Last of Us, which lovingly recreated and expanded upon the themes of the highly acclaimed games.
In addition, Miyamoto has said that he aimed for the Mario movie to redefine the concept of a film, by making viewers feel the same as they do when they play one of his games. This is similar to how Miyamoto and Nintendo gamified the theme park experience in innovative ways with the production of Super Nintendo World at Universal Studios.
Game Creators and Hollywood Collaborate
Back in the days of the 1990s live-action Mario movie, game companies would get out of the way of the Hollywood adaptation machine and let it do its thing. The results — the original Mario movie, 1994's Street Fighter, 1995's Mortal Kombat, and so on — were mostly pretty bad.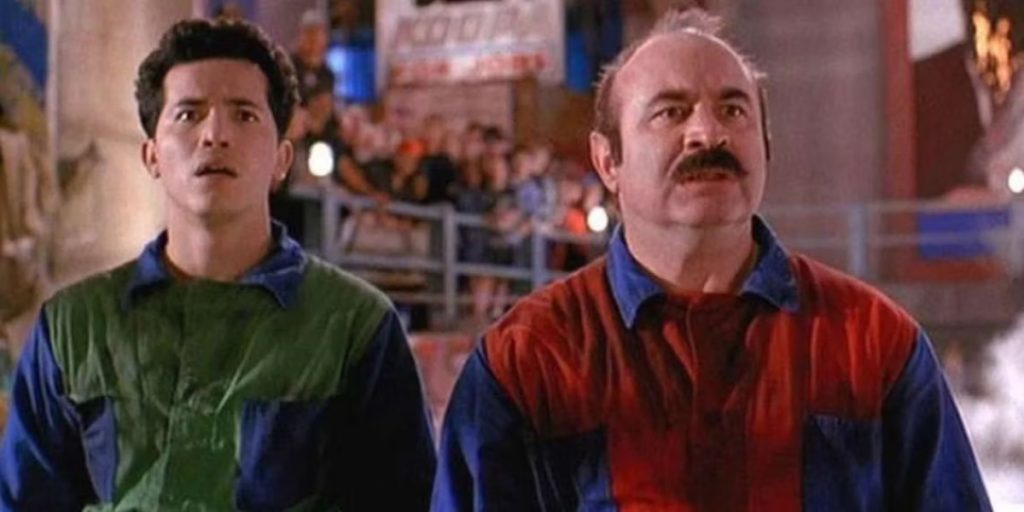 There are still duds today — recent films and series based on Monster Hunter, Halo, and Resident Evil have been flops. But these days, adaptations are often much better, from the heartwarming Sonic movies to Netflix's gory anime adaptation of Castlevania, and other excellent series including The Witcher, Arcane, and The Cuphead Show.
It's exciting to think that examples like the new Mario movie and The Last of Us can herald an era where game creators and Hollywood work together more closely to give game fans the movies and shows they really want.
A Mario Cinematic Universe
So, what next for Nintendo on the big screen? The billion-dollar success of the Mario movie means a direct sequel is a no-brainer. But more than that, the film opens the doors to all kinds of spinoffs. It introduces not only Mario, Luigi, Peach, Toad, and Bowser, but also related characters like Donkey Kong and franchises like Mario Kart.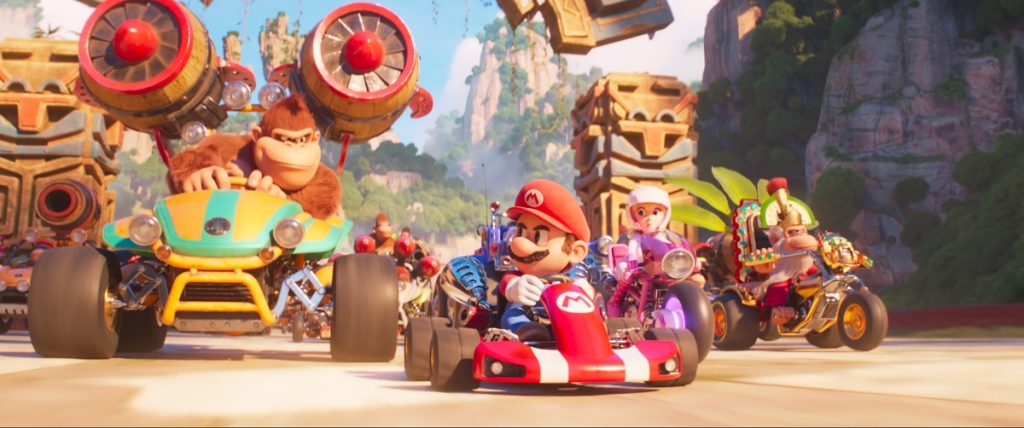 In this universe alone, Nintendo, Universal, and Illumination have plenty of space to play. You can even imagine a Super Smash Bros. movie every few years that brings together characters from various series similar to how the MCU built up to The Avengers.
Will they go beyond this? As a kid-focused studio, it's hard to imagine Illumination also creating movies around more mature series such as The Legend of Zelda or Metroid. And anyway, those franchises don't have the same multi-generational popularity as Mario. But with the right partners, and indeed the right deal giving them plenty of control, Nintendo could probably find smaller-scale success with those kinds of series too.
For now, The Super Mario Bros. Movie appears to be invincible, dominating the global box office as if it had swallowed a Super Star and leaped to the very top of the flagpole. As the titular plumber himself would say, "Oh yeah, Mario time!"
RELATED:

Author: Daniel Robson
Daniel Robson is chief editor of videogame news site IGN Japan. Read his series Gamer's World on JAPAN Forward, and find him on Twitter.