[Gamer's World] Resident Evil 4 Leads the Charge in a Hot Month for Japanese Games
The Resident Evil 4 remake set a series record for concurrent players on Steam. "2023 will stand as a peak harvest year for Japanese games," says Daniel Robson.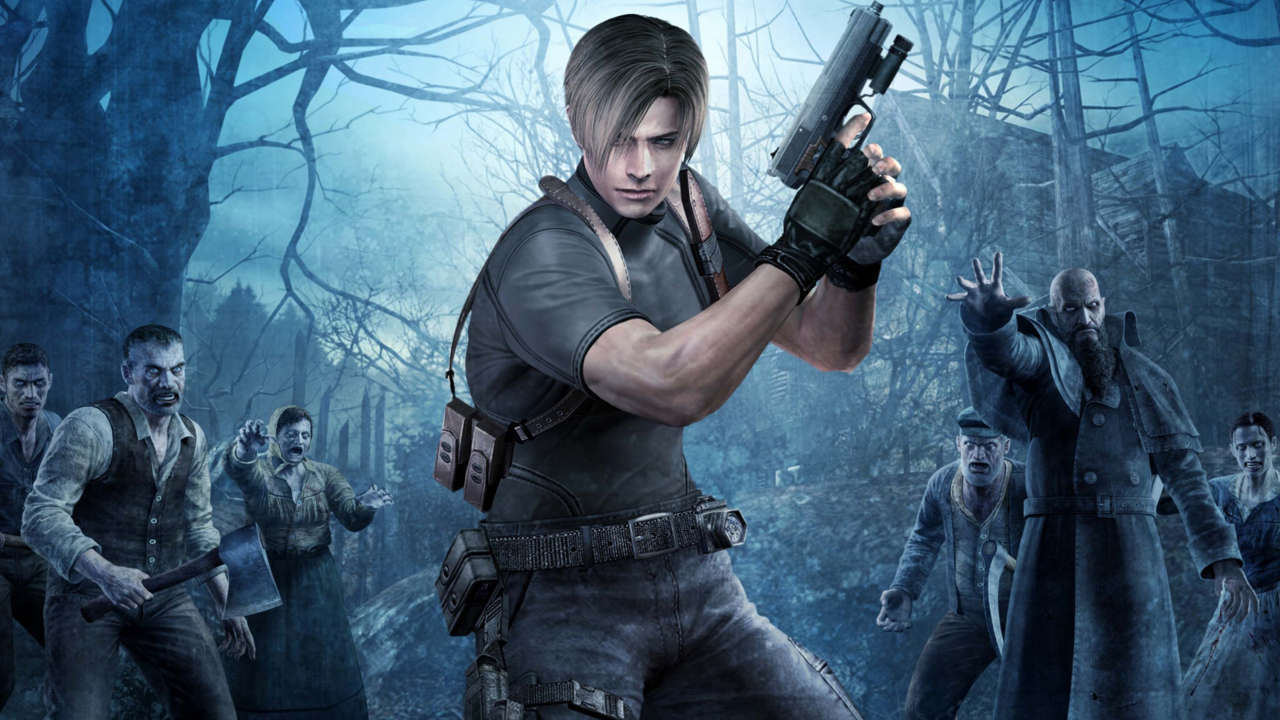 March has been a strong month for games from Japan — giving game fans around the world some unforgettable new experiences. They have also kept our editorial team at IGN Japan plenty busy. The headline game release this month was Resident Evil 4, a new-generation remake of Capcom's groundbreaking GameCube survival horror game of the same title from 2005.
Released on March 24, this new version has been widely praised by media and fans alike. IGN gave Resident Evil 4 10/10: "The Resident Evil 4 remake is the series' most relentlessly exciting adventure rebuilt, refined, and realized to the full extent of its enormous potential." At IGN Japan we scored it 9/10: "Resident Evil 4 is simply one of the best remakes out there. It doesn't only modernize the original game, but also gives the player more ways to tackle combat … That being said, in 2023, Resident Evil 4 doesn't leave quite the same impact as the original did back in 2005."
A Record-Breaker on Steam
Resi 4 is the latest in an incredible streak of successes from Capcom. Its past couple of Monster Hunter entries saw massive global sales. Not to mention the huge hype surrounding the upcoming Street Fighter 6.
Capcom has thoroughly revived its zombie-bashing Resident Evil series over the past few years, releasing new titles such as Resident Evil Village alongside comprehensive remakes of Resi 2 and 3. But this updated Resident Evil 4 has outperformed its siblings already. In fact, it set a new series record for concurrent players on Steam (nearly 170,000). Within just two days of release, it sold an impressive 3 million copies. That's a lot of zombies.
Known as Biohazard in Japan, the franchise has always been popular here, but now more than ever. At IGN Japan, we've noticed the uptick in interest in the Resident Evil series. Our audience has responded ever better to our coverage of the series. For example, earlier this month we published a gameplay video for the new game. It racked up some 235,000 views on YouTube, becoming one of our top videos for the month.
Wo Long: Fallen Dynasty
Other big Japanese releases in March included Wo Long: Fallen Dynasty. This is a new game from Koei Tecmo's Team Ninja development studio, which previously made the popular Nioh series.
Wo Long shares Nioh's "Soulslike" genre DNA. Soulslike games are so named because they are inspired by the Dark Souls series by FromSoftware, as well as other games from the same developer including Bloodborne, Sekiro, and Elden Ring. These games are characterized by having a very high level of difficulty that rewards skillful play and perseverance. While FromSoftware originated the genre and continues to dominate it, the Nioh games by Team Ninja are highly regarded, and Wo Long is a brand-new game from the same team.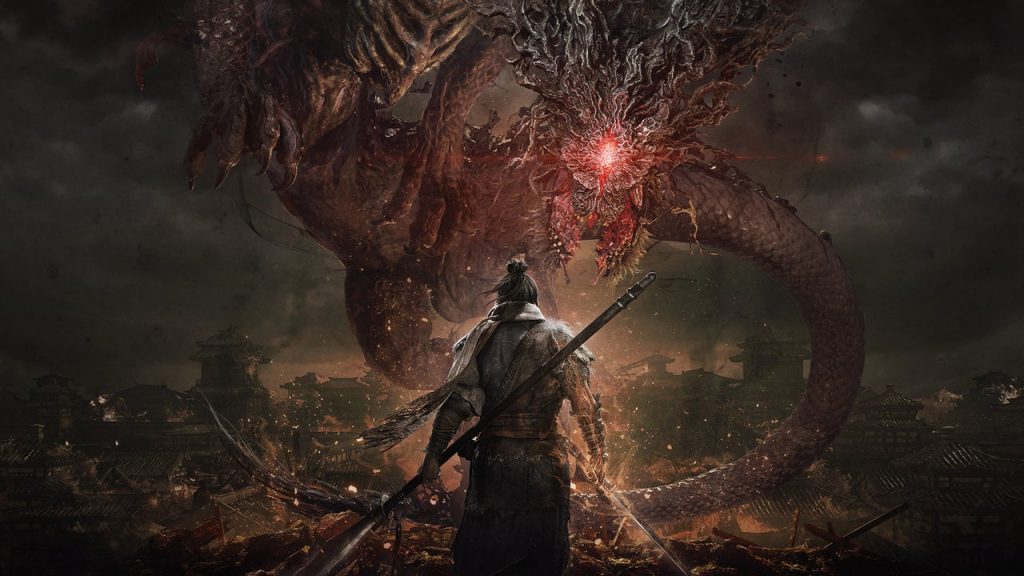 Wo Long received an 8/10 score from both IGN and IGN Japan. Indeed, it has an 80% average review score on Metacritic, a service that gives a weighted average of critic scores. The general consensus is that Wo Long offers fast and compelling action. It brings new innovation to the way players level up to take on new challenges. But it also has room to improve on its story and its variety of enemies.
Like with movies, it's easier to market and sell a game in a successful franchise than to start a new one. So it took some guts for Team Ninja to start from scratch with Wo Long when they could have simply made Nioh 3. But just like with a Soulslike game, a greater challenge brings greater satisfaction. It's been great to see such a warm reception for Wo Long.
Bayonetta Origins: Cereza and the Lost Demon
We also saw strong sales within Japan for Fatal Frame: Mask of the Lunar Eclipse, a remaster of the fourth game in the Fatal Frame series; and Atelier Ryza 3: Alchemist of the End & the Secret Key, the latest in the Atelier series. Both are from Wo Long publisher Koei Tecmo.
But for me, the standout Japanese game this month is Bayonetta Origins: Cereza and the Lost Demon.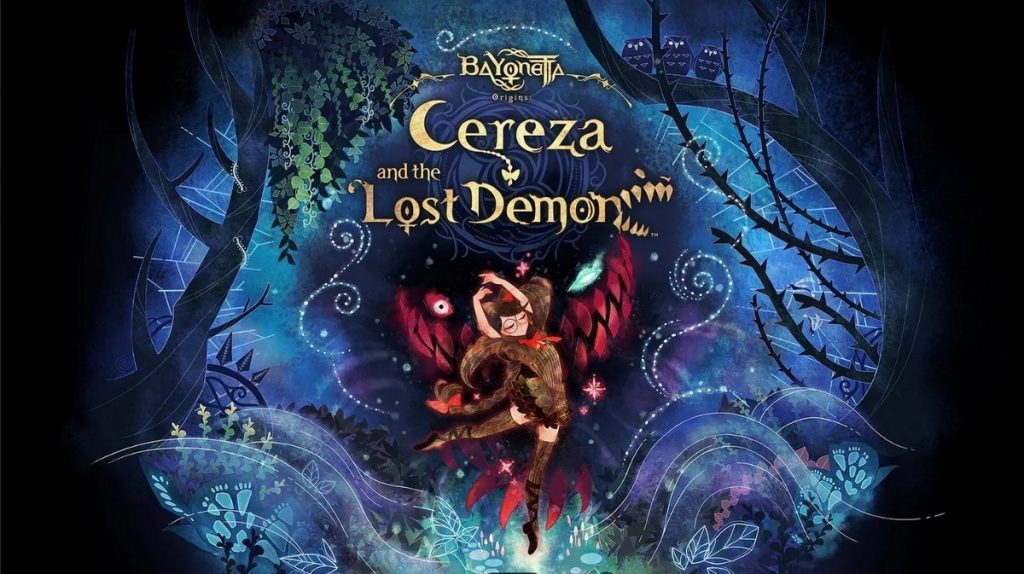 The Bayonetta series from PlatinumGames has been a strong cult success since its first entry in 2009. It was published by Sega for PlayStation 3 and Xbox 360. I still remember my first encounter with the seductive witch Bayonetta and her strange world of demonic angels. A month before the first game was released, I played it for the first time at Tokyo Game Show 2009. With Bayonetta using her enchanted hair as a weapon and summoning dark beasts from the underworld to aid her in battle, the game blended the over-the-top "stylish action" of Devil May Cry with a Gothic setting, subversive religious undertones and (sometimes controversial) feminist sexual empowerment — and I loved it.
A Twisted Tim Burton Vibe
The series was later acquired by Nintendo. Bayonetta 2 appeared on Nintendo's ill-fated Wii U console in 2014 and Bayonetta 3 finally saw a release last year on Nintendo Switch. These direct sequels continue the original game's story and its ever-more-insane action. But the new spinoff released in March is a very different game.
Bayonetta Origins: Cereza and the Lost Demon is a prequel. Bayonetta is a teenager, known by her original name Cereza. She sets off on her path to becoming a witch, learning to wield powerful magic and battle evil faeries as she journeys through Avalon Forest to free her imprisoned mother.
The game is presented almost as a macabre storybook, with watercolor graphics and poetic narration. It also has a twisted Tim Burton vibe that feels very current after the recent success of Wednesday on Netflix. It may not grab headlines or sales figures like Resident Evil 4, but if you're looking for something a little different, I highly recommend it. A free demo is available now for Nintendo Switch.
The Legend of Zelda: Tears of the Kingdom
Finally, March closed out with our first decent glimpse at gameplay footage from the massively anticipated forthcoming Nintendo game, The Legend of Zelda: Tears of the Kingdom.
The previous game in the series, Breath of the Wild, launched alongside the Nintendo Switch in 2017. It quickly became one of the most influential games of all time, reinventing the Zelda series as a gorgeous, immersive open world filled to the brim with discovery and adventure. And now, four years after it was first announced, the sequel is almost upon us, with a release date set for May 12.
Usually by this point in a game's promotion cycle, mere weeks before release, we would have seen tons of footage, along with hands-on impressions from media outlets and trailers that detail the story. With Tears of the Kingdom, Nintendo has shown next to nothing. They don't really need to, as the previous game earned an enormous amount of trust, making the new installment one of the most highly anticipated releases of the past few years.
A Long-Awaited Sneak Peek
But on March 28, series producer Eiji Aonuma finally revealed around 10 minutes of gameplay. We got to see the newly expanded land of Hyrule and protagonist Link's new set of abilities. It's clear that the previous game's spirit of exploration has been expanded upon. Players are now able to combine objects they find around the world to create weapons, vehicles, puzzle solutions, and more, opening the floodgates to creative new ways to play.
If you're a fan of the series you've probably already watched the video. And if not, then what are you waiting for?!
One touch I appreciated was Link's new ability that allows him to lift large objects and move them around — an ability named Ultrahand. This is a cute reference to the Ultra Hand, a classic grabbing toy produced by Nintendo long before it became a videogame company, and invented by Gunpei Yokoi, who would later create the Game Boy. It's fun to see this nod to Nintendo's history implemented in such a creative way.
From pioneering plastic toys of days gone by to the very latest developments in zombie-stomping action, Japan has long innovated the ways we play. 2023 will stand as a peak harvest year for Japanese games — and this month served up a bumper crop.

RELATED:

Author: Daniel Robson
Daniel Robson is chief editor of videogame news site IGN Japan. Read his series Gamer's World on JAPAN Forward, and find him on Twitter.