[Gamer's World] NFTs: Crypto Greed or the Wave of the Future?
What are non-fungible tokens anyway? Join us for a deep look at some of the questions and reservations about NFTs in Japan's gaming world.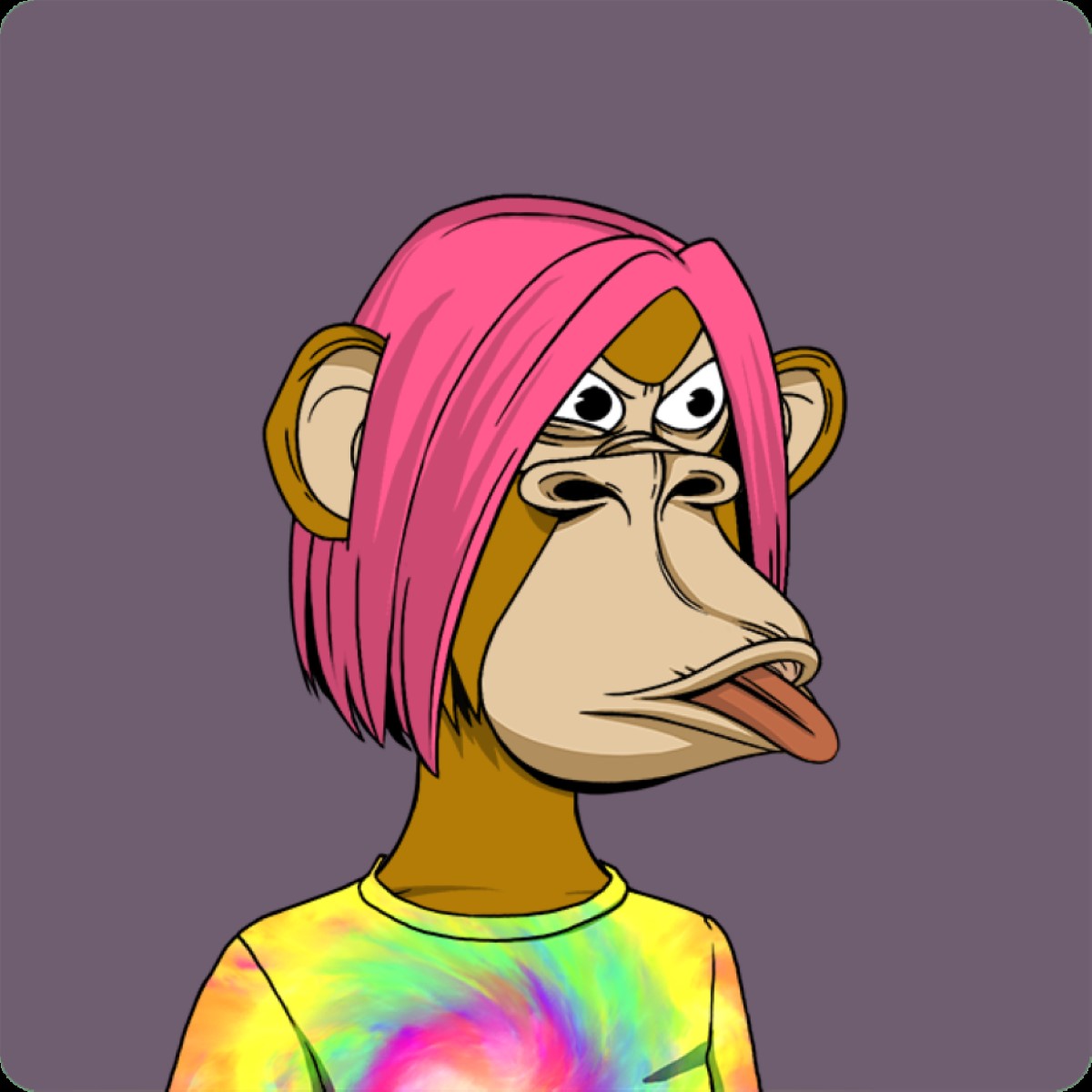 On July 3 on IGN JAPAN, we published an article titled "Why do gamers hate NFTs?" by our freelance writer Nobuaki Shibuya. It went on to become the second-most read article on our site this month.
As Shibuya writes in his article, Japan has yet to see a major influx of NFT-related content in videogames. But the trend is growing in the West, and the strong response among IGN Japan's readers suggests that the Japanese gaming community is watching these developments with interest.
But why do gamers hate NFTs? Which Japanese companies are using them? And what are NFTs anyway?


What Are NFT's Anyway?
NFT stands for "non-fungible token," used in this instance to mean a digital code that proves ownership of a digital product.
These NFT digital codes have become associated with the art world in particular, and videogames are close behind. On the surface, the concept provides a way for completely unique digital items to be sold and resold with a clear line of ownership recorded in the blockchain, just as you would trade the deeds of a house.
The main intended benefits are that creators can create and sell one-off creations with unique value and be paid accordingly. And the second benefit is that speculators can purchase one-off digital items that may (or may not) increase in value – and which are resalable.
As a common example, you've probably seen JPEG images of a monkey wearing a hat, available in hundreds of slight variations and sold at a premium because they are "unique."


Buyer Beware
Except, of course, in the case of a piece of artwork or an in-game item, a digital thing is inherently copyable. Haters of NFTs – and there are many – are quick to exclaim that a certificate of ownership for a JPEG image is not worth the binary it is printed on, because anyone can copy a JPEG with the right-click of a mouse. Unlike a house, where the deeds prove ownership of a single physical building, NFTs are more akin to buying a receipt, not the product itself.
As our writer Shibuya points out in his article, the ownership of such tokens does not currently denote legal ownership of the data it relates to in any country on Earth. Buyer beware, indeed.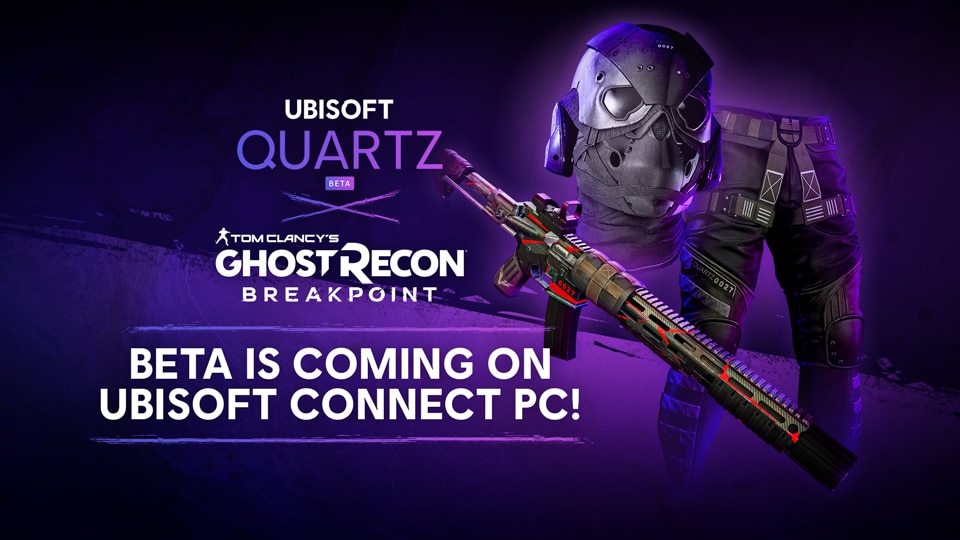 In gaming, the introduction of NFTs has generally meant infinitesimally customized in-game items that are sold by the game publishers as a means for players to show their individuality. But while these items may technically be unique, they are such small variations and offer so little in meaningful gameplay terms that players have largely derided them.
Ubisoft has proven this point with its disastrously received Ghost Recon Breakpoint NFTs, where players could buy digital trousers and other items for their game character emblazoned with a unique serial number. And other games have had similar fates.
The situation is soured by the fact that many, many of those who push NFTs are simply out to make a quick profit, in the same general Web 3.0 bucket as cryptocurrency miners and vague proponents of the metaverse.
The level of trust in these emerging technologies is understandably very low. There's something really… icky about it.


Bypassing the 'Lootbox' and 'Gacha' Systems
The backlash among gamers has not been subtle. When GSC Game World announced that its game STALKER 2: Heart of Chornobyl would support in-game NFTs, the social media uproar was so intense that it backtracked and cancelled the plans within 24 hours.
The same has happened with Team 17 and its plans for an NFT art series based on its classic Worms game franchise. And others too.
So why do gamers hate NFTs? Our writer argues first of all that it is because gamers are inherently tech savvy.
In gaming, the selling of digital items itself is nothing new – from the games themselves to the in-game items sold by publishers and even by members of the community, we purchase ethereal digital things all the time.
We're happy to spend money on a skin that makes our Fortnite character look like Captain America, or to purchase additional content for our favorite games. We understand the pros and cons of freemium and free-to-play, and we know which games do it in a way that benefits the players (Fortnite, Apex Legends, Fall Guys and many more) and which ones are a rip-off.
Through this, we've seen the controversies over and over: lootbox and "gacha" systems that encourage players to spend real money on randomized items, with countries across Europe calling for regulation to prevent predatory practices:
Additional purchases that simply unlock content that was already on the disc, arbitrarily kept unavailable to the player until they paid for it.
Digital game purchases that come with licenses that do not grant the player legal ownership over their copy of the game.
And so on. We can smell a digital con, and NFTs absolutely reek of it.


Savvy Gamers vs Crypto Greed
Shibuya presents other reasons too, from how crypto mining has caused global shortages of PC components (it's complicated) to concerns around the impact of energy-intensive blockchain technology on global warming.
I'd argue that another reason is that despite all of this negativity from the gaming audience, the game companies continue to invest in NFTs anyway.
Game companies have tried various inventive ways to implement NFTs, but none of them have been for the benefit of the players – they don't make the games more fun or more interesting. They only serve to make the publishers more money. And the only people who want them are the publishers and the NFT speculators.
Gamers are saying "No F-ing Thanks!" to NFTs, but they're forcing them down our throats regardless. So of course we come to dislike them even more.


Antithetical to Gaming
IGN Japan's article includes a quote from Gabe Newell, the founder of leading PC game platform Steam, in an interview with Rock Paper Shotgun. In it, he says that his company Valve found that in games incorporating NFTs, "half of all transactions turn(ed) out to be fraudulent transactions".
Newell cites this as one of the reasons for Steam introducing an outright ban on NFTs in games on its platform.
"Half of all transactions turn(ed) out to be fraudulent transactions"
Xbox has alluded to similar policies against NFTs. And while Nintendo and PlayStation have yet to comment, Shibuya points out that the very existence of a decentralized blockchain system is antithetical to the extremely centralized business of a game platform.


Square Enix Still Interested
In terms of Japanese game companies, Square Enix – the massive publisher and developer behind Final Fantasy and Dragon Quest – has shown great interest in NFTs and related technology.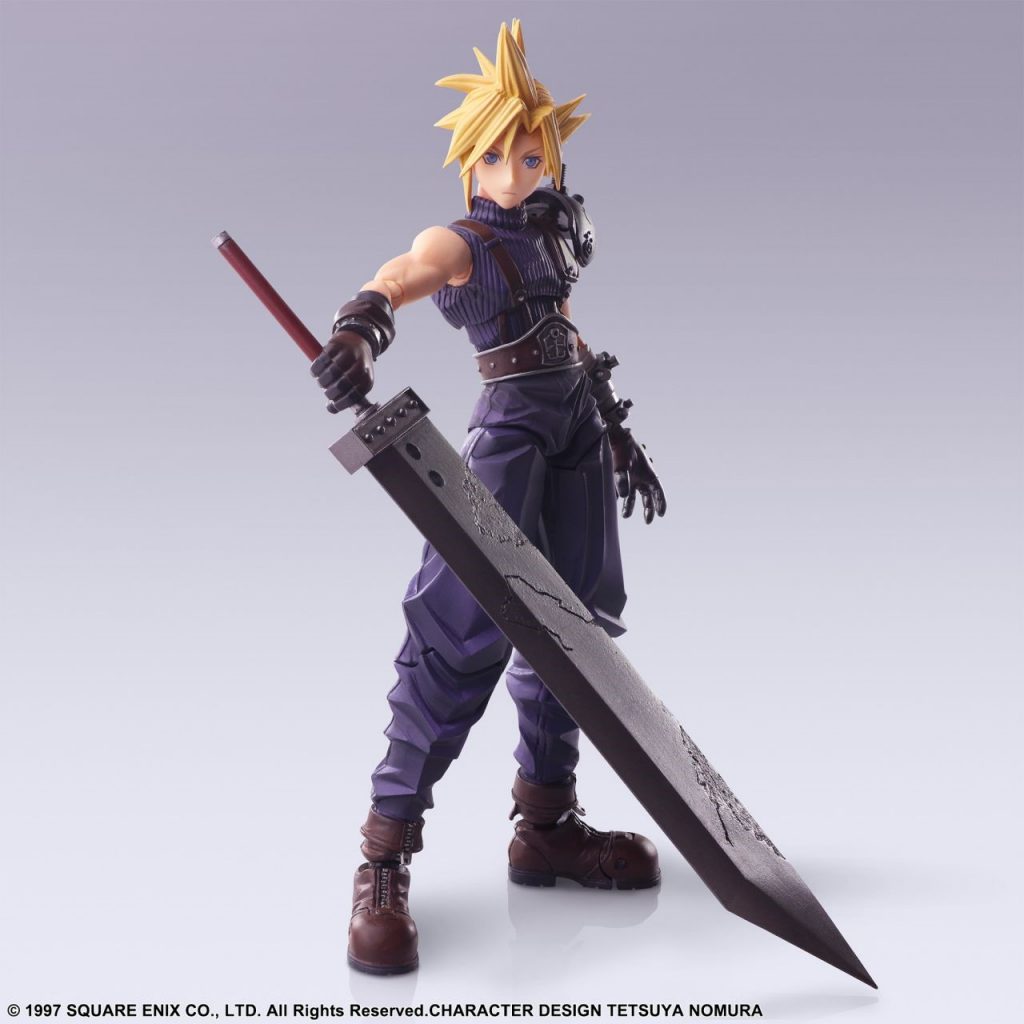 Square Enix President Yosuke Matsuda told investors in a new year greeting that he expects NFTs "to become as familiar as dealings in physical goods." And indeed, the company has already tested NFTs with its own Million Arthur series as a "proof of concept." The company is now preparing to sell physical and digital figurine sets of its flagship Final Fantasy characters that include an NFT alongside a real action figure.
Earlier this year, Square Enix sold its Western development studios Crystal Dynamics, Eidos-Montréal and Square Enix Montréal to Swedish publisher Embracer Group for a shockingly low $300 million. In parting with IP such as the storied Tomb Raider franchise, Square Enix announced it would be using the funds to invest in blockchain (the digital ledgers in which NFTs are recorded), as well as AI and cloud technology.
Game companies are of course tech companies, and it's natural that a major game company like Square Enix would want to investigate these emerging technologies. But the idea that investing in NFTs is more valuable to this giant publisher than fostering a beloved series like Tomb Raider struck many as cause for alarm.


Konami's Move
Meanwhile, in 2021, Konami – the publisher behind Metal Gear Solid – auctioned $160,000 worth of NFT items to mark the 35th anniversary of its classic Castlevania series.
The publisher has not made a new Castlevania game in years, so to see it instead celebrating the series' birthday by minting NFTs left many fans feeling disappointed. The move even drew criticism from outspoken PlatinumGames developer Hideki Kamiya, who commented that NFTs don't "have any benefit for users at the moment," before joking, "If it smells like money, Konami's going to be there in a heartbeat!"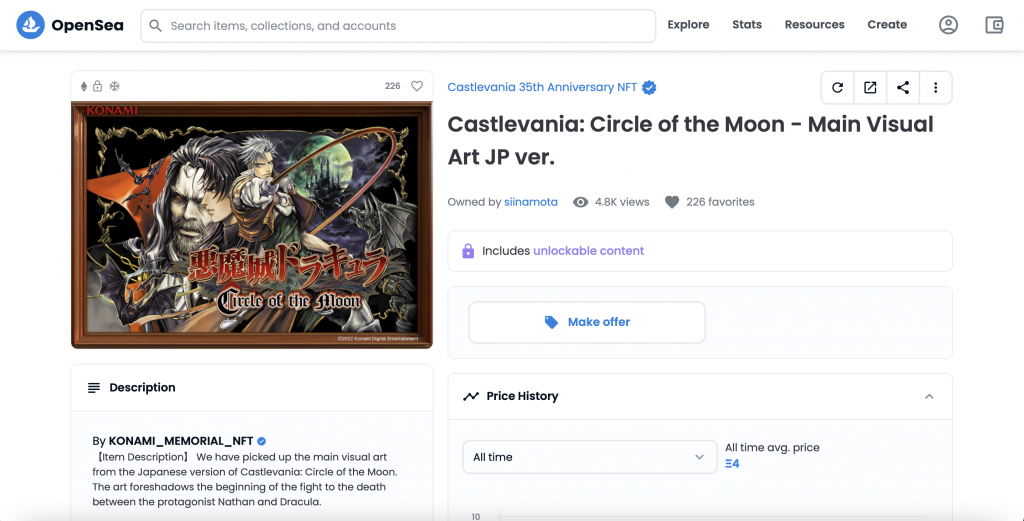 Legal Clouds, but Money Talks
Sega, which had been considering entering the NFT realm, appears to now be reassessing its plans after observing the negative audience response around NFTs. The company's official statement said that it is considering "what will and will not be accepted by users" before following through on its initial plans.
And indeed there is still some debate about the legality in Japan of games using NFTs in conjunction with "gacha" mechanics, where games offer a random prize payout. If the prizes in question are NFTs and thus have monetary value, they may fall foul of Japan's strict gambling laws.
That said, our writer points out that schemes such as those from Square Enix and Konami have been marketed much more towards a Western audience. He writes, "Japanese game companies do not openly advertise NFTs to Japanese users, and Japanese gamers are still indifferent to NFTs."
But winter is coming. I feel it is inevitable that these Web 3.0 trends will continue to grow, and they will spread to Japan as to everywhere else. Trends like this are partly controlled by the market, yes, but also by the investors in the market.
Money talks, and if game publishers feel they have a vested interest in making NFTs work, then eventually they surely will. Whether they can also make it beneficial for gamers is another matter. But as the interest in our article suggests, Japanese gamers will be forced to pay attention soon enough.


RELATED:
Daniel Robson is chief editor of videogame news site IGN Japan. Read his series Gamer's World on JAPAN Forward, and find him on Twitter here.