HAKUHODO Acquires Shares In India's MA&TH Entertainment
"I am confident that MA&TH will lead the growth of the Hakuhodo Group as a whole to the next level," ー Shuntaro Ito, President and CEO, Hakuhodo International.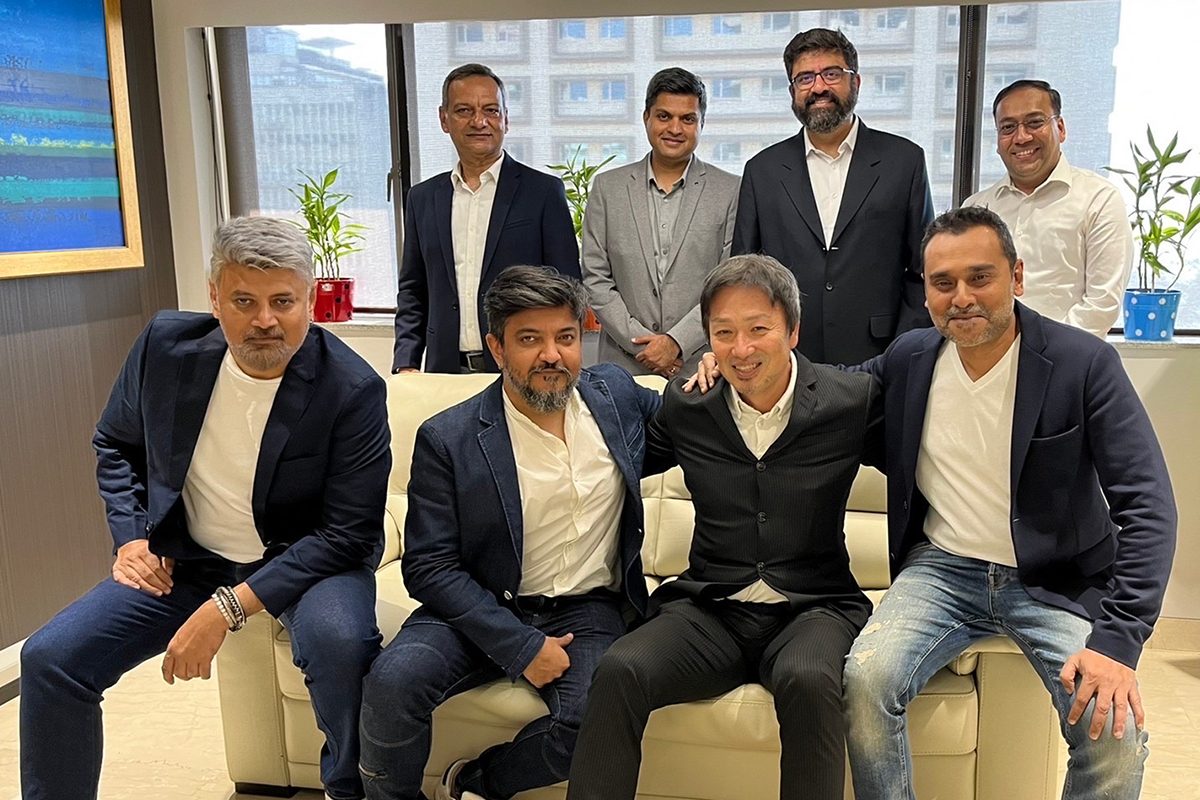 Hakuhodo Inc, the Tokyo-based global advertising and public relations group, has acquired a 51% stake in MA&TH (Marching Ants & Trigger Happy) Entertainment Network Private Limited, one of India's leading brands and entertainment agencies.
The Cannes Film Festival Lions award-winning MA&TH group has its headquarters in Mumbai. It serves clients primarily involved in the content creation industry, including film producers, studios, streaming platforms, television broadcasters, and international brands.
Their theatrical releases include "Baahubali: The Beginning," "3 idiots", and Danny Boyle's Oscar award-winning "Slumdog Millionaire."
The company has also created campaigns for Netflix's "Delhi Crime" and "AK vs AK." It's done the same for Amazon Prime Video's "The Family Man" and Sony's "Scam 1992" and "Shark Tank India." It was also behind Emmy Award winner "MasterChef."
MA&TH's group companies include Marching Ants Advertising Pvt Ltd, founded in 2001, which accounts for the "MA." Trigger Happy Entertainment Pvt Ltd, founded in 2007, is its other half, bringing in the "TH."
MA has expertise in strategic planning, key visual development, and activation. Meanwhile, TH specializes in audiovisual promotion, video production, and film marketing strategies.
As one of India's leading entertainment marketing agencies, MA&TH conducts marketing activities for many Indian movies and internet shows.
MA&TH has also won a number of advertising awards in India and internationally, including the Cannes Lions award.
As a one-stop shop for the fast-growing entertainment industry in India, MA&TH has been working together synergistically since merging in 2019 into a single group and single office.
Longtime Engagement with Hakuhodo Group
MA&TH has been involved in many collaborative projects with the Hakuhodo Group's AdGlobal 360, a MarTech digital agency, and PMG, an activation agency, both based in New Delhi, India.
Co-founder and CEO of MA&TH Amit Chandrra commented:
Over the years, we have been committed to being ahead of the curve, and Hakuhodo's global leadership will help us reach new heights.
The approach Hakuhodo takes to business, talent, and creativity really fits our vision for growth - both for our people and our clients. Our focus will be to further consolidate our leadership position in India and the Asia-Pacific region.
Hakuhodo's Perspective
Hakuhodo is one of the world's oldest and largest advertising agencies. With 150 offices in over 20 countries, the company, which is the backbone of the Hakuhodo DY Group, has a broad international presence.
Shuntaro Ito, Hakuhodo Senior Corporate Officer and President & CEO of Hakuhodo International, said:
With MA&TH joining the group, the Hakuhodo India Group will gain a presence in Mumbai, the capital of India's advertising industry, and be able to provide more Indian clients with effective and wide-ranging marketing solutions based on Hakuhodo's Sei-katsu-sha Insight philosophy.
MA&TH, which provides unique services, will develop more comprehensive, seamless services by joining forces with AdGlobal360, which has strengths in marketing technology, and PMG, which has strengths in activation.
Furthermore, I am confident that MA&TH will lead the growth of the Hakuhodo Group as a whole to the next level by collaborating with our offices beyond India, in Japan, and Southeast Asia, especially in the entertainment business area. By welcoming MA&TH to our family, Hakuhodo India Group will accelerate its evolution and contribute to the growth of the Indian economy and the happiness of its people.


Author: Shaun Fernando
(Read the article in Japanese at this link.)