[Hidden Wonders Japan] Hina Dolls Play Curling, Too
Japan's women curlers took the world by storm in the Winter Olympics, and now this Girls' Day festival display recreates their message of the "power of girls".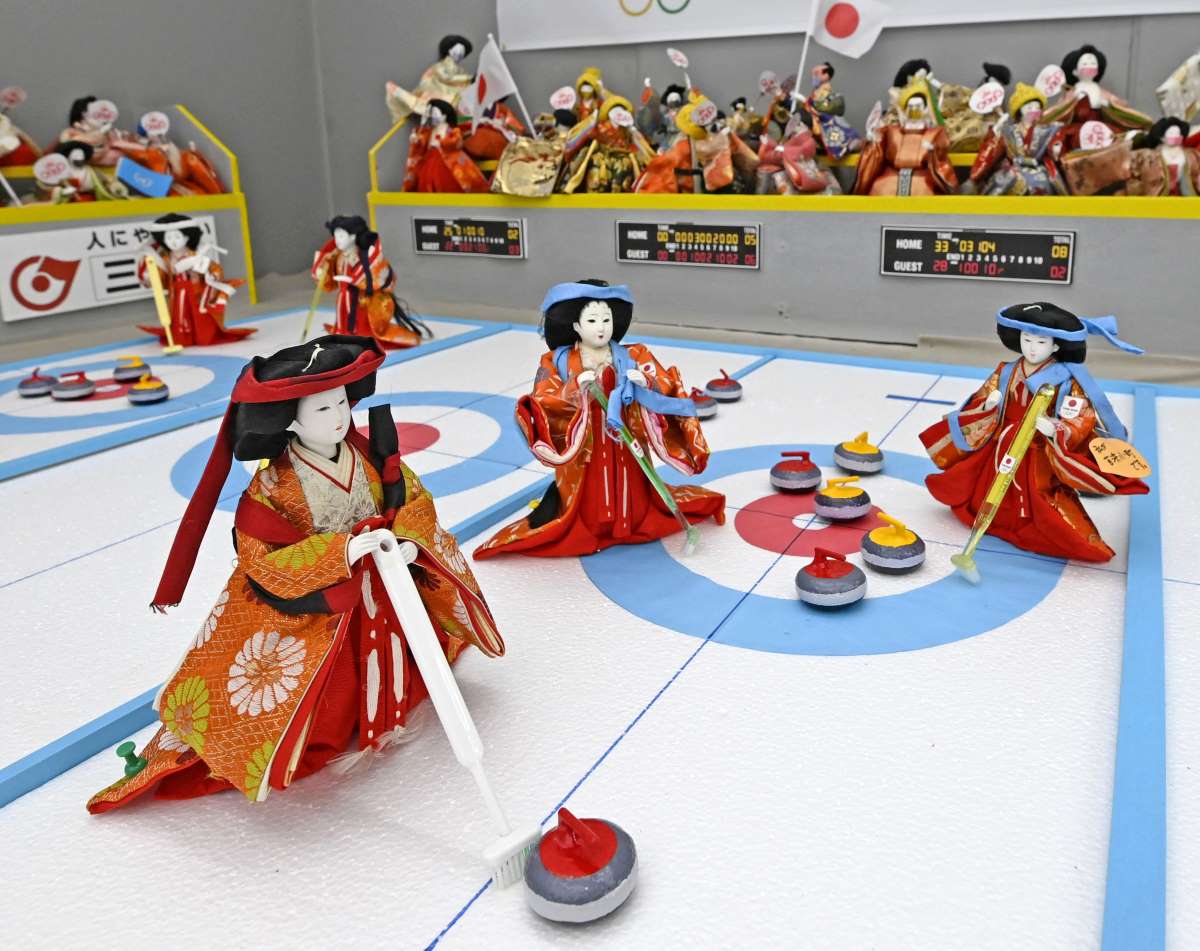 ~~
March 3 is Hina Matsuri ー Girls' Day. And in a long tradition, sets of ornamental dolls are typically displayed at home, especially if there is a girl in the family. The dolls represent the emperor, empress, their attendants, musicians and others in the traditional court of the Heian period (794 to 1185).
As fewer homes display the dolls, 2022 saw the start of a new movement called Fukuyose Hina Project. Supported by people from all walks of life, the initiative finds new ways of exhibiting retired hina dolls, which are still beautiful, to bring luck and happiness.
This year, ahead of the Hina Matsuri on March 3, the project gave rise to a unique event in a vacant shop in front of the Meitetsu Yoshihama Station in Takahama City, Aichi Prefecture.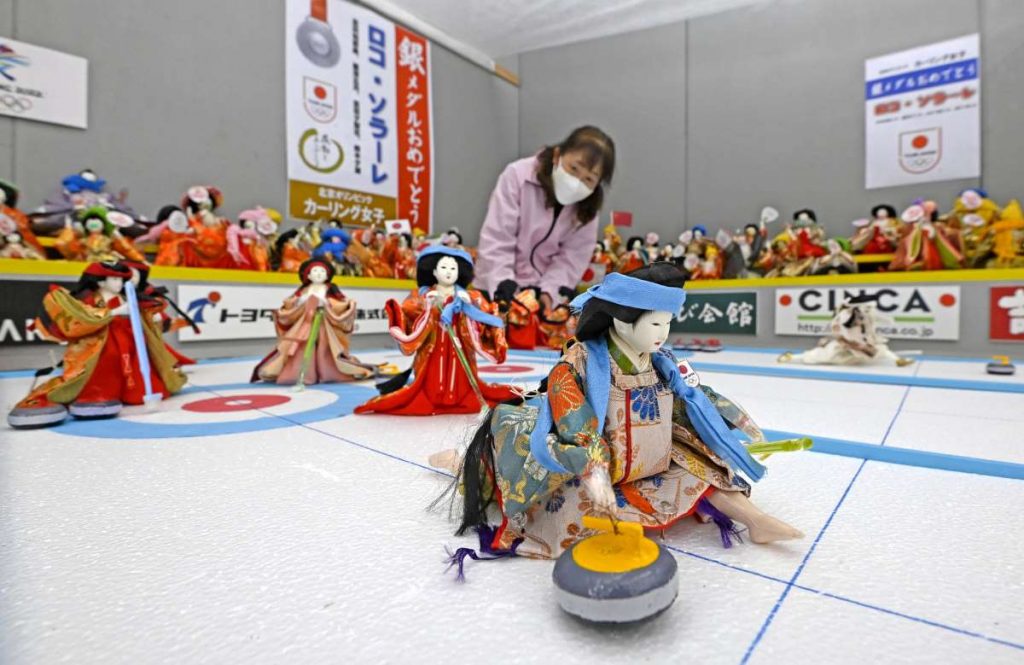 The organizers played on the rising popularity of the sport of curling among the Japanese public during the recent Beijing Winter Olympics.
At a children's doll workshop they prepared hina dolls, wearing a headband and holding a toothbrush, engaged in a fierce curling competition.
Kumiko Naito, 67, who was involved in planning the project said, "I studied the movement of the athletes while watching the match so that I could create a realistic atmosphere."
The exhibition continued through March 6, but you can still enjoy the pictures.
What is your hidden wonder of Japan? Upload your picture here.
(Read the report in Japanese at this link.)

Author: The Sankei Shimbun