Two Faces of China: Leaders 'Rock Solid' with Putin as People Call for End to Russia's War
The annual political meeting of China's leaders known as the Two Sessions, raising defense spending and standing with Putin, has shown how deeply out of touch it is with the international mood.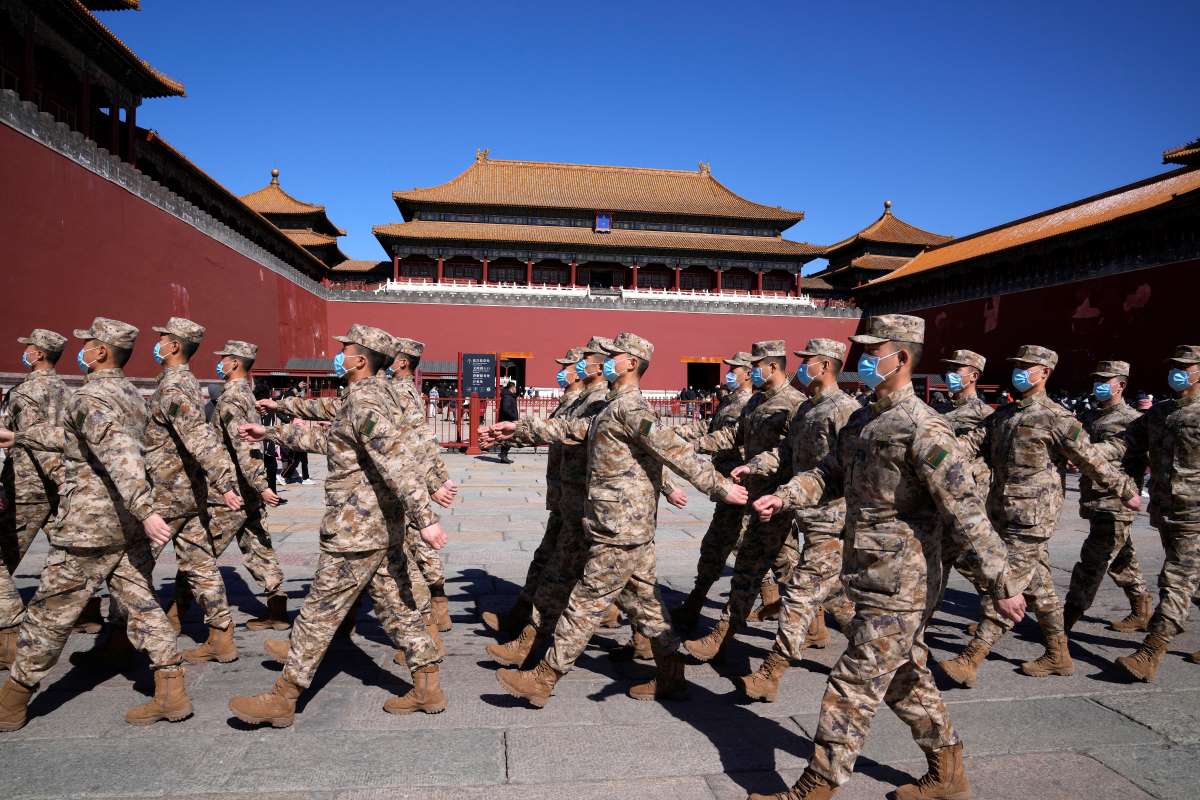 "I cannot think of a time in international affairs when the difference between right and wrong, good and evil, has been so obvious."
That was the view expressed by the British Prime Minister Boris Johnson in response to the Russian invasion of Ukraine and its terrible toll on the civilian population, which he described as "sickening."
However, when people in China try to express their horror and disapproval of Russia's actions, they usually find their voices are silenced by state censors.
This does not prevent some brave critics from trying to show their feelings.
"In the midst of all the noise, we felt the need to make our voices heard," wrote a group of five Chinese historians, in an open letter condemning the invasion of Ukraine.
The letter was signed by five history professors from top Chinese universities: Nanjing University's Sun Jiang, Peking University's Wang Lixin, Hong Kong University's Xu Guoqi, Tsinghua University's Zhong Weimin, and Fudan University's Chen Yan.
"As a country that was once also ravaged by war ... we sympathize with the suffering of the Ukrainian people," their letter read. They called for an immediate end to the fighting and warned the invasion could spark a "massive, global war."
The letter was censored hours after it was posted on social media platform WeChat on Saturday, March 5.
Separately on Monday, more than 130 university alumni from China's top institutions signed a petition to condemn the invasion.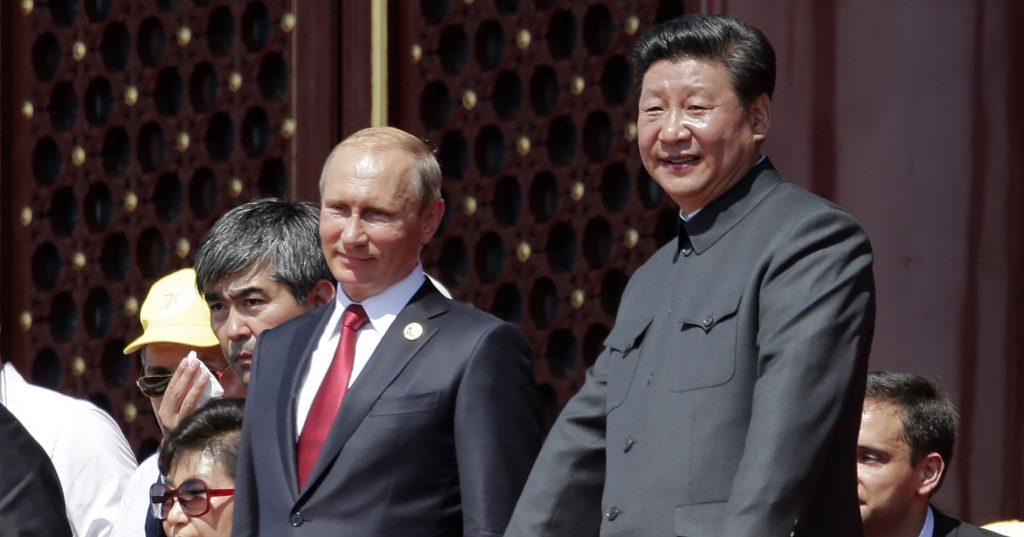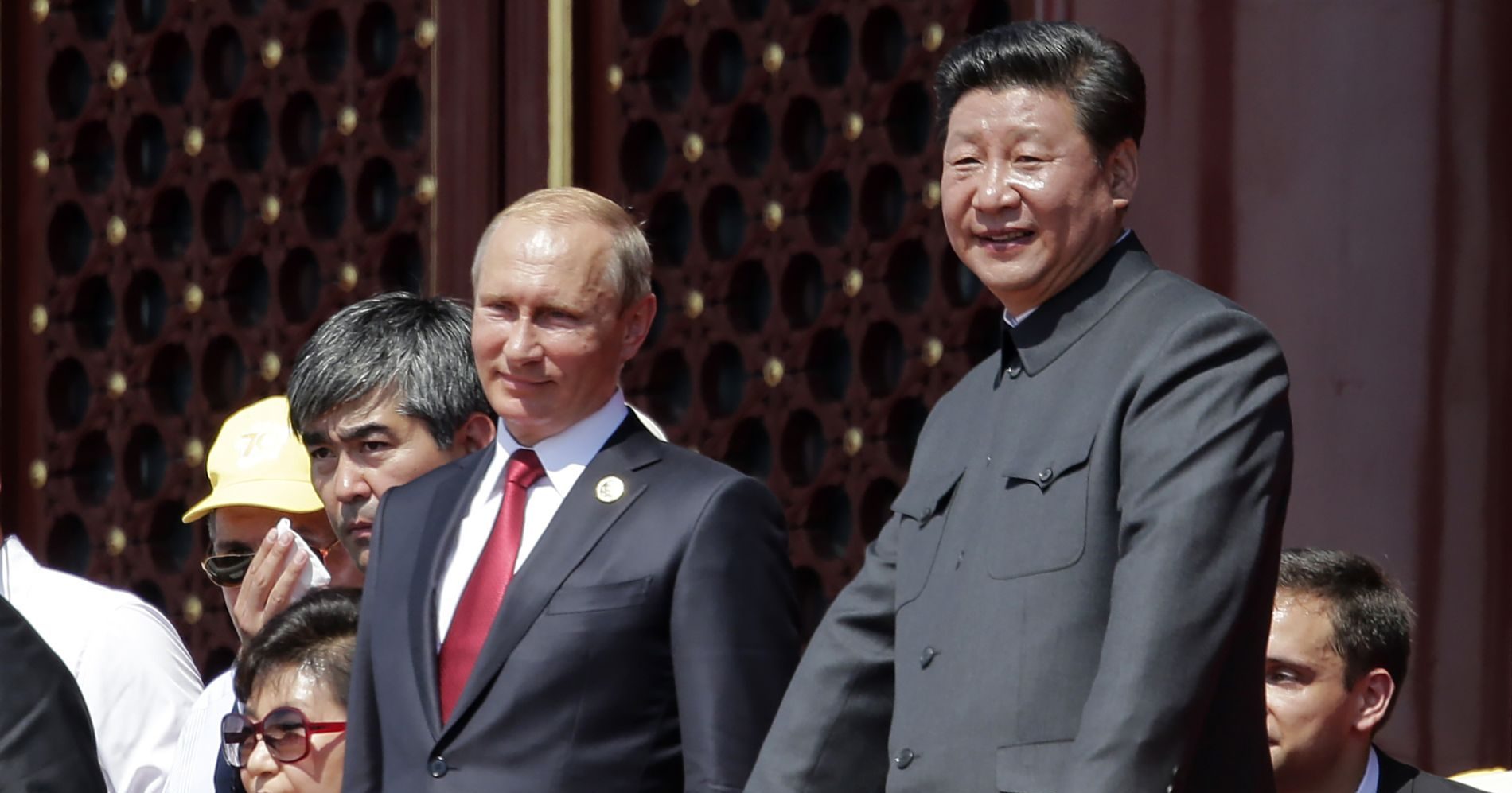 China's Partnership with Russia
Yet throughout the annual political gathering of lawmakers and advisers taking place in Beijing known as the Two Sessions, China's leaders have continued to give the impression that Russia's attack on Ukraine was somehow the fault of NATO and the West.
They have also emphasized the solidarity between China and Russia and claimed that China is the best country to broker peace talks.
China's foreign minister Wang Yi called Russia his country's "most important strategic partner", adding that Chinese ties with Moscow constitute "one of the most crucial bilateral relationships in the world."
"No matter how perilous the international landscape, we will maintain our strategic focus and promote the development of a comprehensive China-Russia partnership in the new era," Wang Yi said at a news conference on the sidelines of the annual meeting of China's ceremonial parliament.
He added: "The friendship between the peoples of our two countries is rock-solid."
Professor Steve Tsang, Director of the SOAS China Institute, University of London says that Wang Yi and his government are still consistently refusing to acknowledge that the war is in fact an invasion by Russia.
"Given the 'rock-solid' relationship China has with Russia, China could either use that to persuade Russia to stop deepening the humanitarian crisis in Ukraine. Or it can stay 'rock-solid' behind Russia's actions in causing the humanitarian crisis," says Professor Tsang.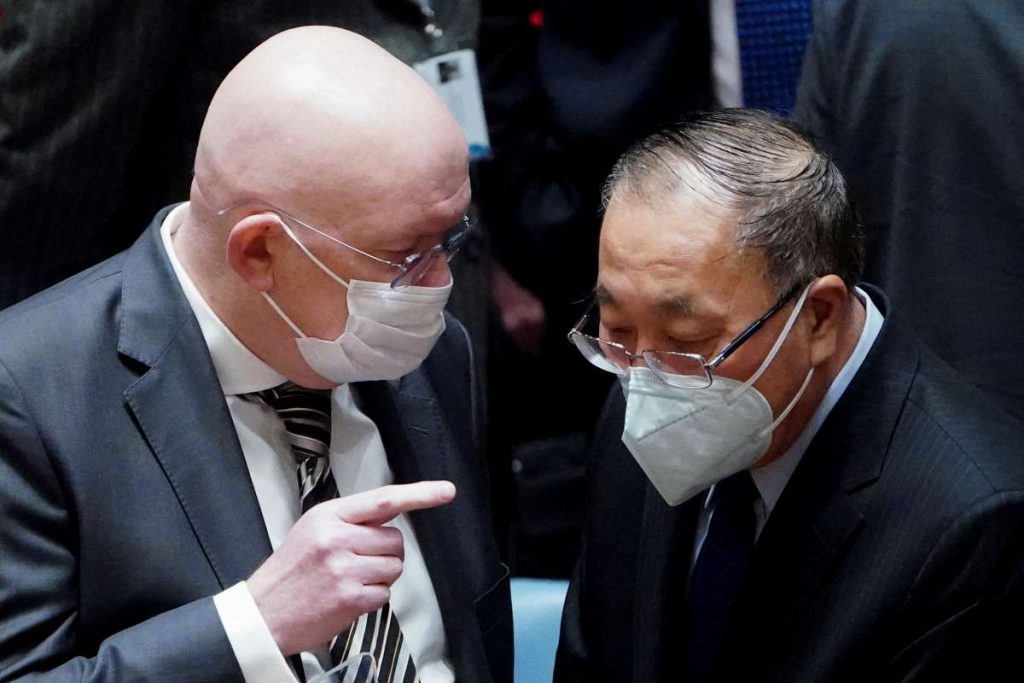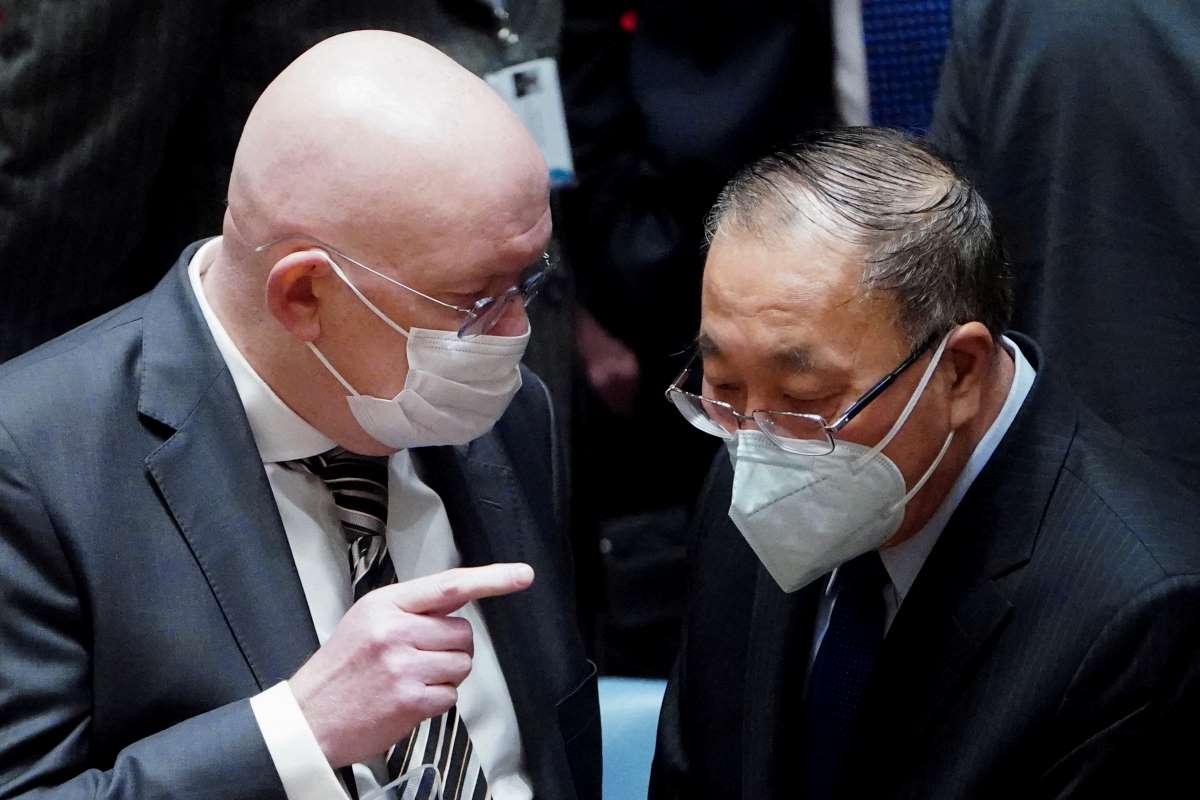 Indirect Messages
Others see the Chinese position as being more critical of Russia than it might initially appear. Yang Jiang, a senior researcher at the Danish Institute for International Studies, believes China opposes Russia's military action, although its ministers cannot say so directly. She says that China has emphasized that it is a friend of both Ukraine and Russia and will not pick a side. For this reason, it believes it is qualified to try to broker peace and persuade the parties to de-escalate the conflict.
Yang Jiang also believes China wishes to be seens as a defender of the legitimate rights of small and medium countries and she points out that the official Xinhua News Agency has emphasized the humanitarian crisis and human suffering in Ukraine.
There may be signs that China's leader is moving towards a tougher line on Russia in the wake of the mounting civilian deaths.
On Tuesday, President Xi Jinping told his French and German counterparts that Beijing was ready to work with the international community to "prevent the tense situation from escalating, or even running out of control," in his strongest comments yet on the two-week-old invasion.
The official news agency Xinhua also said that Mr Xi told the French President Emmanuel Macron and German Chancellor Olaf Scholz on Tuesday that "China maintains that the sovereignty and territorial integrity of all countries must be respected" - another signal that he may be dismayed by the war.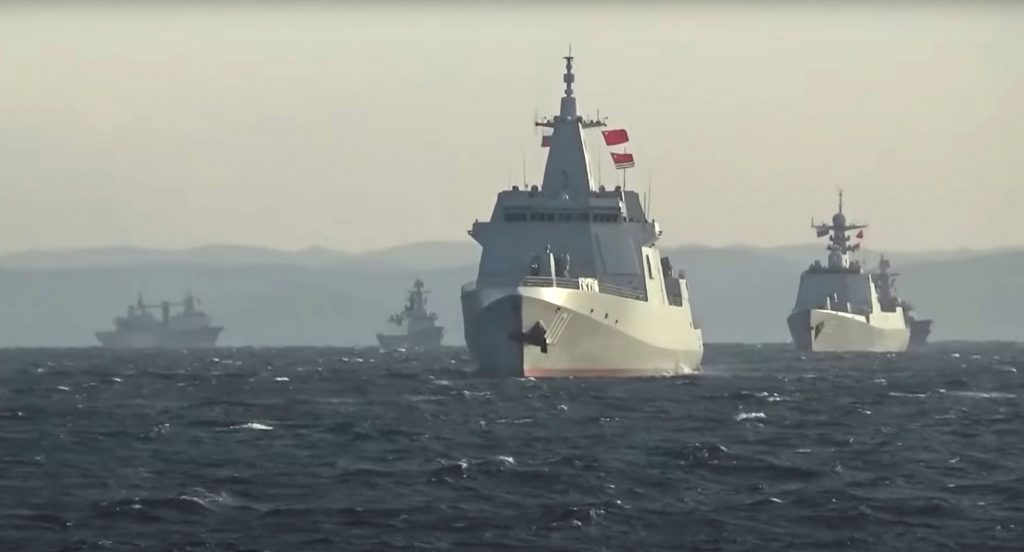 Rising Defense Budget
Elsewhere at the Two Sessions meeting, China confirmed its plans to increase defense spending by 7.1 per cent this year, the fastest pace since 2019. China's minister of defense, General Wei Fenghe, said the People's Liberation Army is expected to face "unprecedented" confrontation between major powers.
"Against the backdrop of the decline of the West and the rise of the East, confrontation between major powers is unprecedented and we need to focus on responding to containment and suppression from the outside," General Fenghe said in a Sunday discussion at the NPC, according to the South China Morning Post.
Japan's Prime Minister Fumio Kishida's government has approved record defense spending, with a 10th straight annual increase in 2022, against a backdrop of China's rapid military expansion and North Korea's nuclear and missile programmes.
The budget for the fiscal year starting April 1 will rise 1.1% to 5.4 trillion yen ($47.18 billion), still less than a quarter of China's military budget this year according to official Beijing data.
Mr Kishida's government is also an enthusiastic supporter of the Quad, an informal defense pact with Australia, India, and the United States. However, India has yet to condemn Russia's invasion of Ukraine.
Strengthening the Quad is part of Joe Biden's strategy "to restore American leadership in the Indo-Pacific,"
When the Chinese Foreign Minister Wang Yi was asked about President Biden's Indo-Pacific strategy during the stage-managed press conference which was part of the Two Sessions, he claimed the United States' goal is to create an Indo-Pacific version of NATO.
"China wants all parties to join us in doing the right thing," he said, via an official translator. "Together we will reject attempts to create small, divisive circles within the Pacific."


RELATED:
Duncan Bartlett is a regular contributor to Japan Forward. He is the Editor of Asian Affairs magazine and a research associate at the SOAS China Institute, University of London. He is currently a teacher on an online course for Economist Executive Education entitled "International relations: China, the US and the Future of Geopolitics". Find his essays and analysis on JAPAN Forward at this link.