[Hidden Wonders of Japan] An Auction 1st: ¥40,000 Yen for a Single Cherry!
Japanese fruit is famous for its quality, and this one is big, red, shiny and heart-shaped and delicious. Would you buy one of these cherries?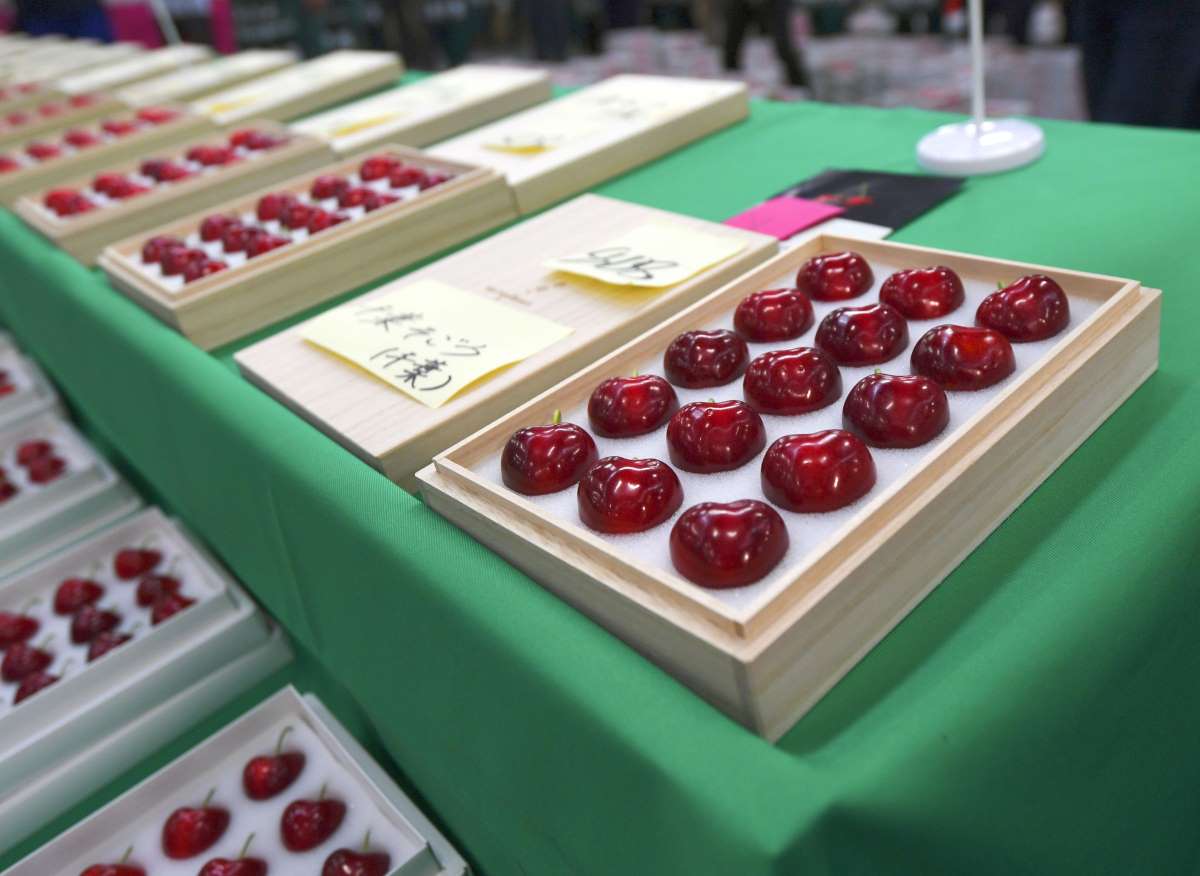 Cherry brand Juno Heart had its first auction of the season at the central wholesale market in Hachinohe, Aomori Prefecture, on June 25. Known for its big, sweet heart-shaped fruit, the top brand of "Aomori Heartbeat" fetched a record ¥600,000 JPY ($4,440 USD) for a box of 15 cherries.
People wowed and applauded when the bidding reached the top price of ¥600,000 JPY for one box. So how much does each cherry cost? A single cherry from the box is worth ¥40,000 JPY ($295 USD), outpacing the previous record price reached in 2021. Who would pay that price? Nagatsuka Seika, a wholesale fruit and vegetable distributor in Chiba City, won the bid for the third consecutive year.
Juno Heart was originally developed by Aomori Prefecture, and the name was chosen partly from the Roman goddess of marriage, Juno, and partly from the fruit's pretty heart shape.
"The good quality comes from the temperature difference caused by the yamase," the cold Pacific wind that blows in the summer in the Northeast region where they are grown, said Hideki Todome. He should know. He is the director in charge of cherries at the Japan Agricultural Cooperative Hachinohe in the town of Nambu.
"I want people all over the country to enjoy it," he added, smiling.
What is your hidden wonder of Japan? Upload your picture here.
RELATED:
(Read the article in Japanese at this link.)
Author: Sankei Shimbun