[Hidden Wonders of Japan] Explore Imperial Family History at Tokyo's Treasure Museum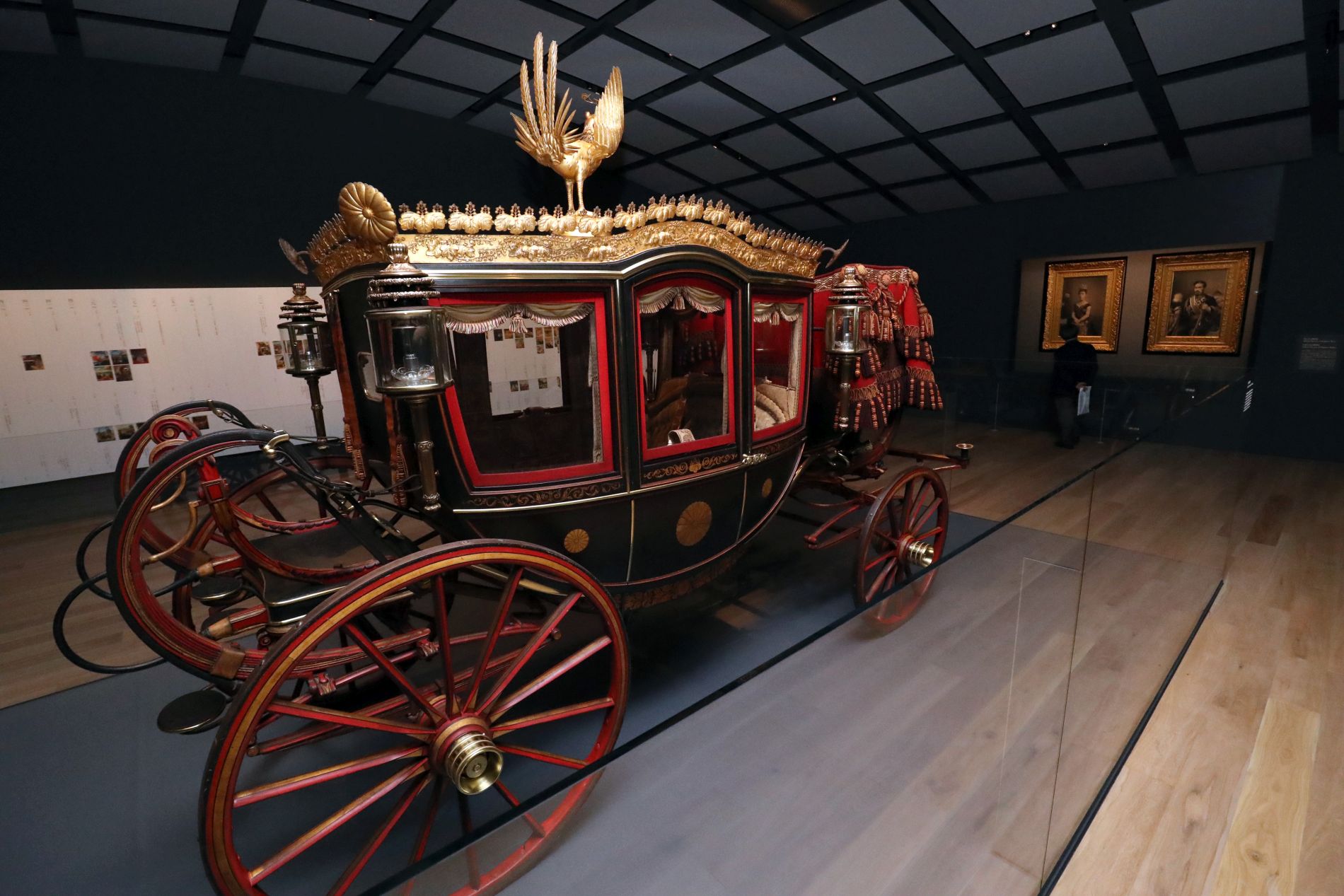 After the enthronement of Emperor Naruhito took place October 22 with its pomp and circumstance, and with related activities lined up in the coming days — a large rally and invitational event on November 9, the parade to greet the general public on November 10, the Daijosai or official thanksgiving ceremony on November 14 — many ordinary citizens and visitors are interested in learning more about the history of the Imperial Family.
A new exhibition catering specifically to this interest opened on October 26 at the Treasure Museum inside the grounds of Meiji Jingu, in Shibuya Ward.
Visitors are able to admire the horse carriage used on the occasion of the proclamation of the Meiji Constitution more than 120 years ago. This was the Japanese constitution that preceded the post-war constitution written by Allied Occupation officials.
More than 2,500 objects that are part of the imperial collection, some of them still in use to this day, are exhibited in a space of 3,200 square meters over two floors.
November 2020 will be the centennial marking 100 years since the enshrinement the Emperor Meiji and Empress Shoken at Meiji Jingu, the large majestic shrine smack in the middle of central Tokyo.
For the occasion, the Treasure Museum refurbishment project was assigned to the world-renowned Japanese architect Kengo Kuma, who has also designed the New National Stadium for the Tokyo 2020 Olympic and Paralympic Games. His style is often characterized by wood, and this time is no exception. The materials and design blend nicely with the rich nature inside the grounds of Meiji Jingu.
For art history enthusiasts, the museum will exhibit a screen called 「桜・桐・菊・蜜柑」- meaning "Cherry Blossom, Paulownia, Chrysanthemum, Tangerine" - by the great painter of nihonga Kanzan Shimomura from January 25, 2020. This screen has largely been publicly inaccessible since the establishment of Meiji Jingu 100 years ago, so there is much excitement about the plans to display it in public.
If you are in town during this historical period of change in Japan and want to learn more about the Imperial Family and its history, why not stop by?
Additional Information:
Location: Yoyogi-Kamizono-cho, Shibuya-ku, Tokyo 151-0052, Japan
Opening Hours: 10 A.M. to 4:30 P.M. (last admission: 4 P.M.)
Closing Days: Thursdays (except holidays) or when exhibitions are being
installed.
Admission: Adults: ¥1,000 JPY
Students until high school, groups above 20 people: ¥900
Permanent exhibition on the ground floor: ¥300
Pre-school students: Free
Access:
Yamanote Line: 5-minute walk from Omotesando Exit of Harajuku Station
Chiyoda Line / Fukutoshin Line: 5-minute walk from Exit 2 of Meiji-jingumae (Harajuku) Station
Author: JAPAN Forward