[Hidden Wonders of Japan] Find the Colors of Kimetsu no Yaiba in a Garden of Illuminated Flowers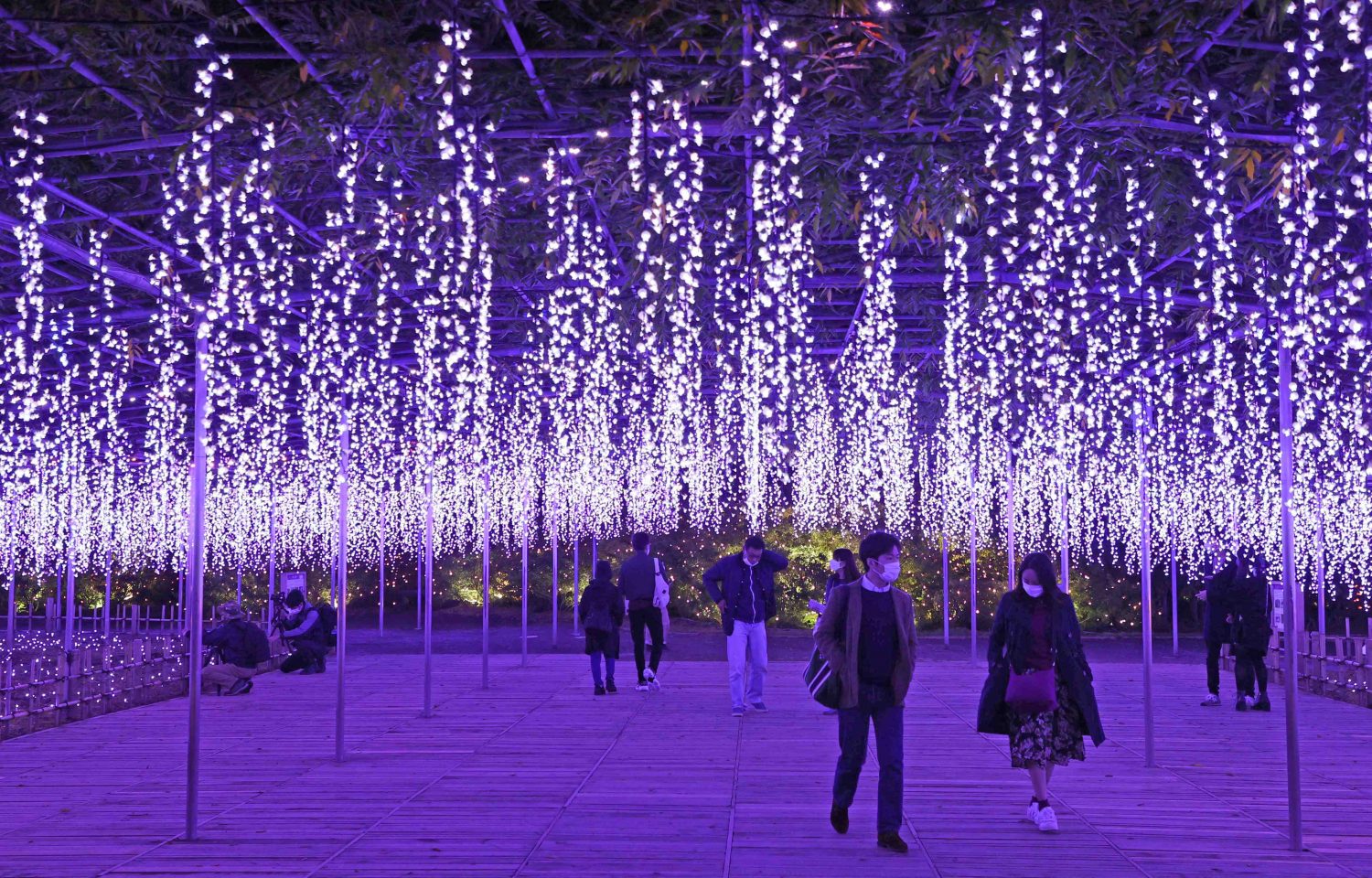 The beauty of things seasonal lie in their ephemeral nature – that fleeting moment when they can be most appreciated. There is a certain excitement in the tension of knowing that something is only available for such a brief period of time.
For flowers, however, it doesn't mean they can't be enjoyed at other times of the year, in other creative ways.
Ashikaga Flower Park in Ashikaga City in Tochigi Prefecture takes this concept to a new level.
The park has installed more than 5 million LED lights inside the garden so that people can enjoy the park by night. The installation goes by the name of "Garden of Illuminated Flowers."
The crown jewel of the park is the more than 150 year old Great Wisteria, which fills the tree with hundreds of beautiful lilac colored flowers during its peak season in May. When you stand underneath it, the effect is almost to be floating in a sea of delicate purple.
With over 350 wisteria trees and 5000 azaleas, in a normal year the immensely popular garden is lit up at night so the flowers can be enjoyed from first bloom right to the end of the full bloom.
However, this year is not a normal year. The usual spring blooming season coincided with the State of Emergency in Japan, and the park was not open to the public.
The organizers are hoping that the light installation might be an excuse to revisit the park and experience the magical atmosphere created by the flowers, even in this off-season.
Demon Slayer: Kimetsu no Yaiba fans might be further swayed to visit when they learn that the garden also features a section which is uncannily reminiscent of the wisteria garden which features in the anime.
RELATED READ: 'Kimetsu no Yaiba Movie: Mugen Ressha' Premieres in Japan Among Fan Craze
The person in charge of public relations at the park told The Sankei Shimbun and JAPAN Forward, "I hope that people can enjoy the park also to make up for the spring period."
The garden is open until February 7, 2020.
What is your hidden wonder of Japan? Upload your picture here.
(Click here to read the original article in Japanese)
Author: JAPAN Forward