[Hidden Wonders of Japan] Penguins Roam Free in Deserted Yokohama Aquarium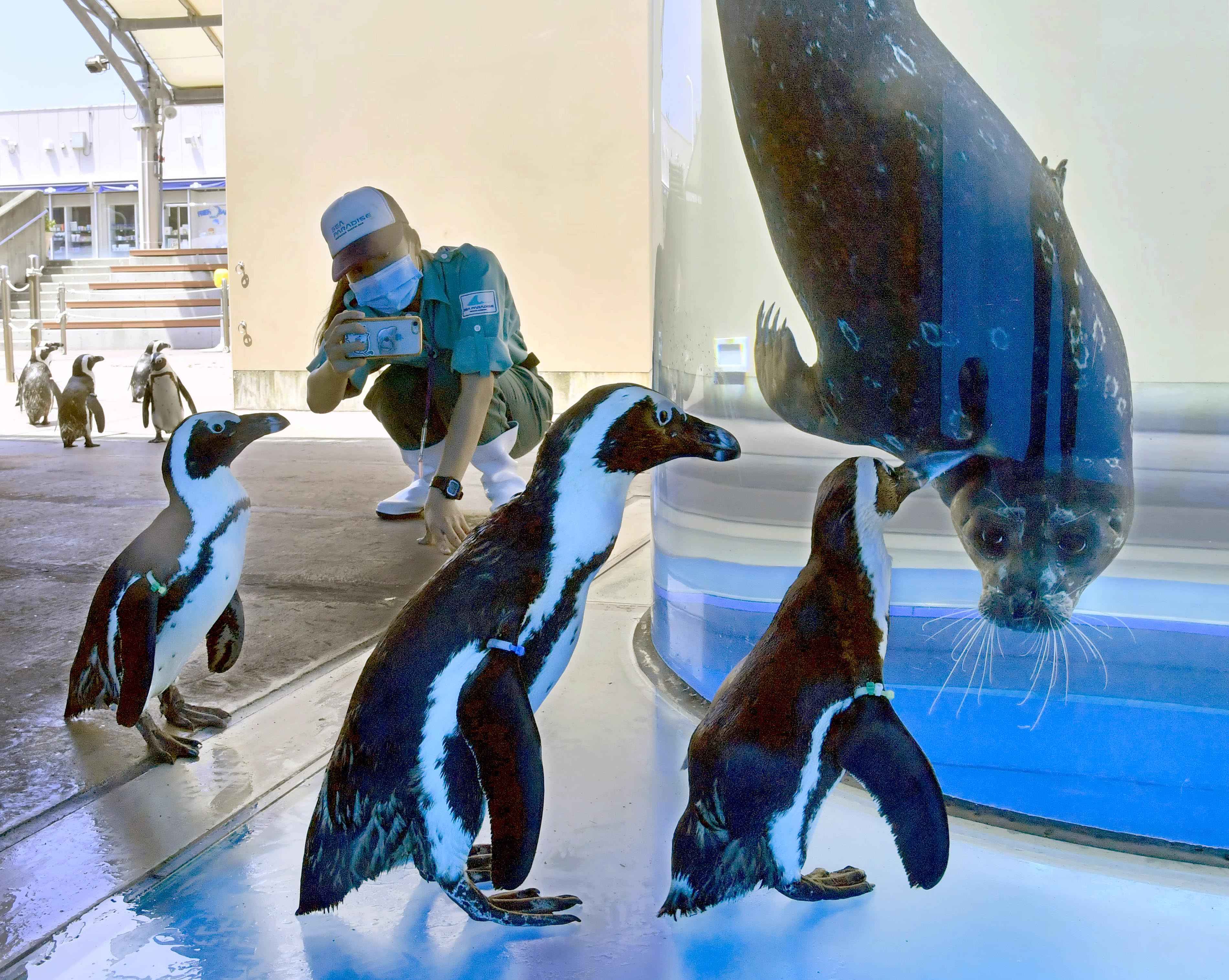 Japan released many prefectures from the state of emergency as of May 21, but the heavily-hit Tokyo area — including Kanagawa (Yokohama), Chiba and Saitama — along with Hokkaido remain under the provisions of the measures intended to prevent the spread of COVID-19.
In this environment, many are stuck at home, and some are discovering a new-found solace in Netflix and YouTube.
Especially given the glorious weather and the long holiday at the beginning of May, many would have presumably been visiting tourist locations, including aquariums and amusement parks, with their families.
At Yokohama Hakkeijima Sea Paradise, an aquarium resort in Kanagawa prefecture, the staff have prepared a special present for fans in dire need of light relief during this "stay home" period.
Penguins, otters, and other animals were allowed to roam free in the aquarium. The staff then filmed the fun, and shared the video on SNS.
The adorable picture of Cape penguins tottering down the stairs of the unusually deserted aquarium is enough to lift anyone's heart. And, in fact, a video of them uploaded on the Sankei News website received tens of thousands of views.
Otters were also allowed to roam about the premises in normally off-limits areas, interacting with seals and belugas, making for a heartwarming connection to life and nature in these unusual times.
The person in charge of public relations at the aquarium explained: "It's a situation where people can't physically come here, but we would be happy if they enjoyed the video just a little bit."
What is your hidden wonder of Japan? Submit your photo here.
(Click here to read the related article in Japanese)
Author: JAPAN Forward