[Hidden Wonders of Japan] Reminisce 2021 with Dolls of Shohei Ohtani, Tokyo Olympics, Vaccines
Since 1946, Mataro Ningyo has been making dolls that reflect the highlights and newsworthy people of the year, in a fun way to remember the year that just passed!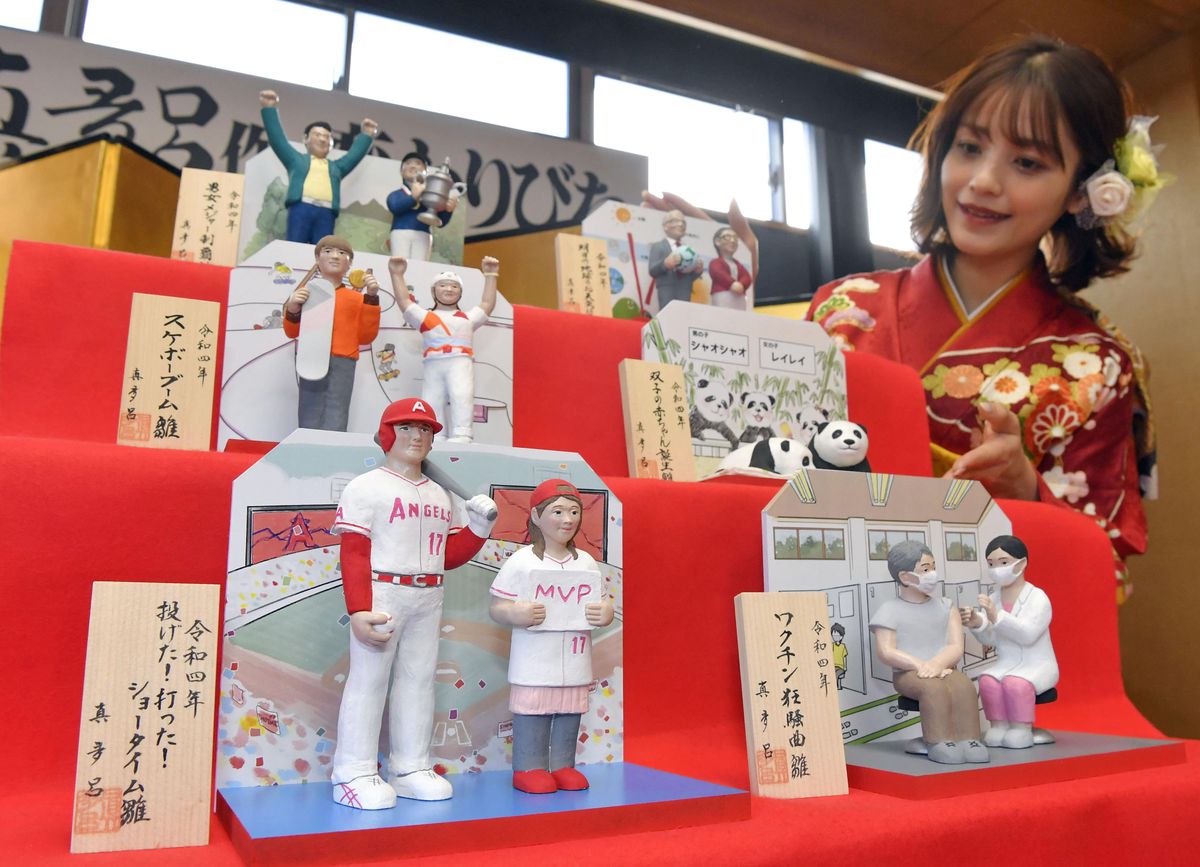 ~~
On November 25, traditional doll maker Mataro Ningyo in Tokyo's Ueno district unveiled this year's kawaribina, and they provide a terrific reflection on the people and events we marveled at and celebrated in 2021.
Kawaribina literally means "unusual dolls" or "dolls that change (every year)." Mataro Ningyo has been making these seasonal year-end memorial dolls annually since 1946. The then- shop founder, Kanabyashi Mataro, was looking for a way to express the views and feelings of the public. The company has been presenting kawaribina annually ever since, portraying the people or events that were in the news over the past year.
There are six themes this year. Right in front you'll find baseball star Shohei Ohtani (27) of the Los Angeles Angels, who played superbly as both pitcher and fielder​ and was selected as the American League's MVP (Most Valued Player).
Next to Ohtani you can find a person is being vaccinated by a nurse, reflecting the importance of combating the COVID-19 virus that was a global focus of attention. There were also two young skateboarders Yuto Horigome (22) and Momiji Nishiya (14), who won gold medals at the Tokyo Olympics, and Dr. Syukuro Manabe, winner of the Nobel Prize in Physics.
Other highlights include Ueno Zoo's beloved panda twins, and star Hideki Matsuyama, the first Japanese golfer to win the major men's 2021 Masters golf championship.
The kawaribina are usually about 12 to 16 centimeters high. The piece that got the most attention was probably the one entitled "Throw! Hit! Showtime" featuring popular baseball player Shohei Ohtani in a uniform with a ball and a bat next to a female fan.
As the 59-year-old company president Kenji Kanabayashi said, "Last year's kawaribina was dominated by the COVID-19 pandemic, but this year we have more of a sports' presence. Let's hope there will be more bright news next year!"
The dolls are exhibited at the Shintaro Doll Hall in Ueno, Taito-ku, Tokyo. From December 1, 2021 to March 3, 2022, the day of Girl's Festival, when it's customary to display dolls for little girls in the family.
What is your hidden wonder of Japan? Upload your picture here.
(Read the original Sankei Shimbun story in Japanese at this link.)
Author: The Sankei Shimbun