[Hidden Wonders of Japan] Takasaki Daruma Painted in Ukrainian Colors
Traditional Japanese daruma dolls seek good luck and success. These daruma, made in Takasaki, Gunma Prefecture, pray for peace dressed in the colors of Ukraine.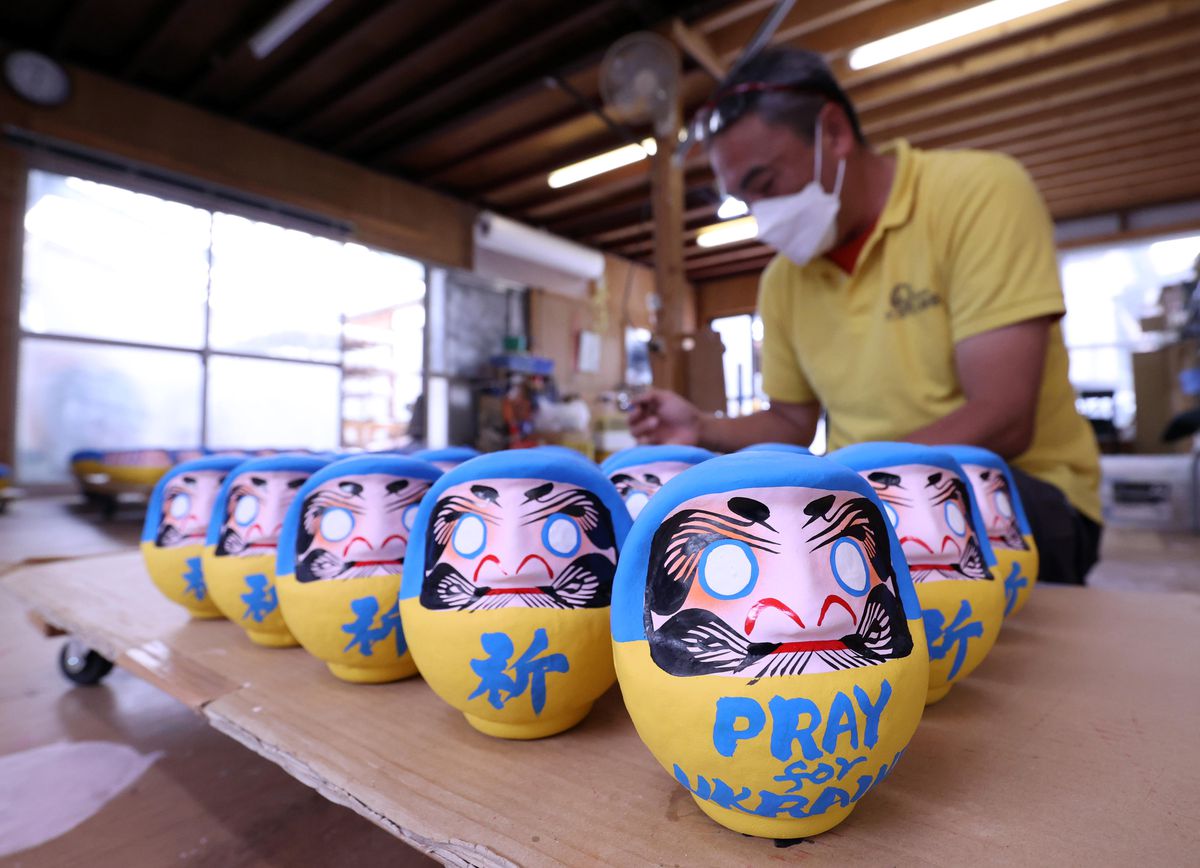 Daruma dolls are very popular in Japan. The paper mache dolls are often bought to wish for good fortune on a particular endeavor, and the eye is painted in when success is achieved.
These days, more and more people are buying daruma dolls that are painted in the Ukrainian colors of yellow and blue to pray for peace.
Manufactured in Takasaki City, in Japan's Gunma Prefecture by Daruma no Kouki (meaning Daruma's blessing), the net proceeds of sales are donated for humanitarian relief through the Ukrainian Embassy in Japan.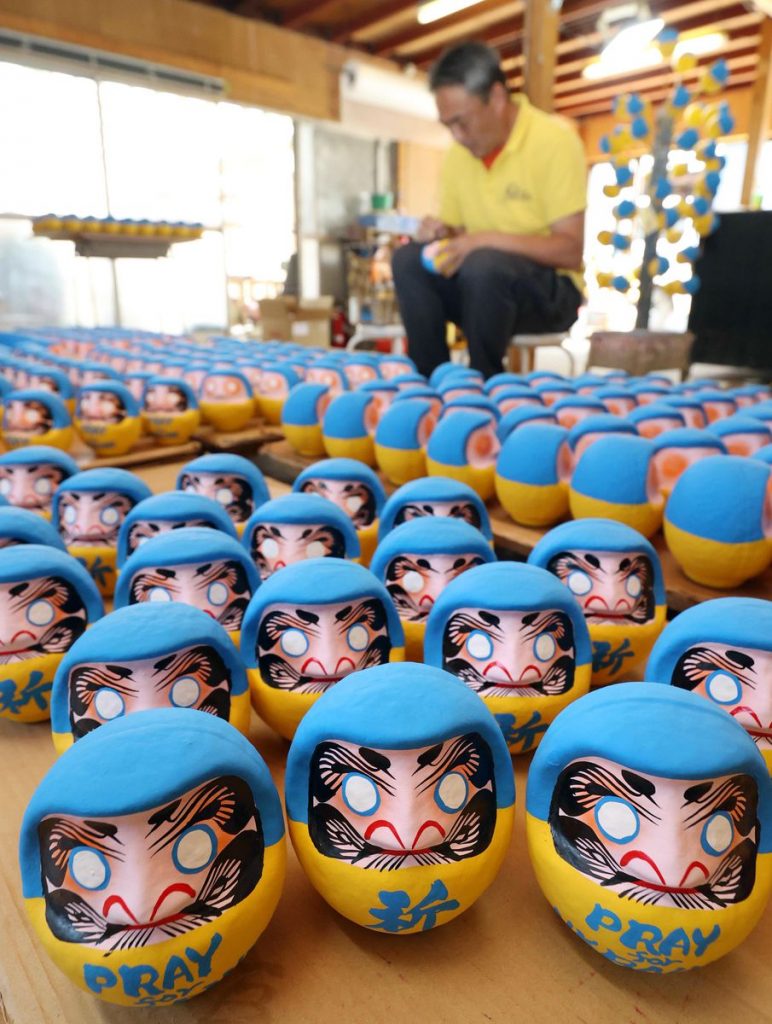 Priced at ¥1,650 JPY ($13 USD), the Daruma have been available for order online since May 12, 2022. Initially, the company only sold them in its stores because it could not catch up with the unexpected high demand.
"Takasaki Daruma are a lucky charms that binds people together, and I hope that these daruma made to support Ukraine will bring people together even more," said Takemasa Asahi, the company's president.
Find more information about these blue and yellow prayers for peace by contacting the Gunma Daruma Doll Manufacturers' Cooperative Union on Twitter or through their website.

What is your hidden wonder of Japan? Upload your picture here.


Find more hidden wonders of Japan on our website, here.
Read the story in Japanese at this link.


Author: The Sankei Shimbun