Hiking the Henro: 'Next Time You Should Rent a Car!
Shikoku's 88 temple-pilgrimage route has been drawing thousands of visitors every year. Since the pandemic the trail has gone quiet.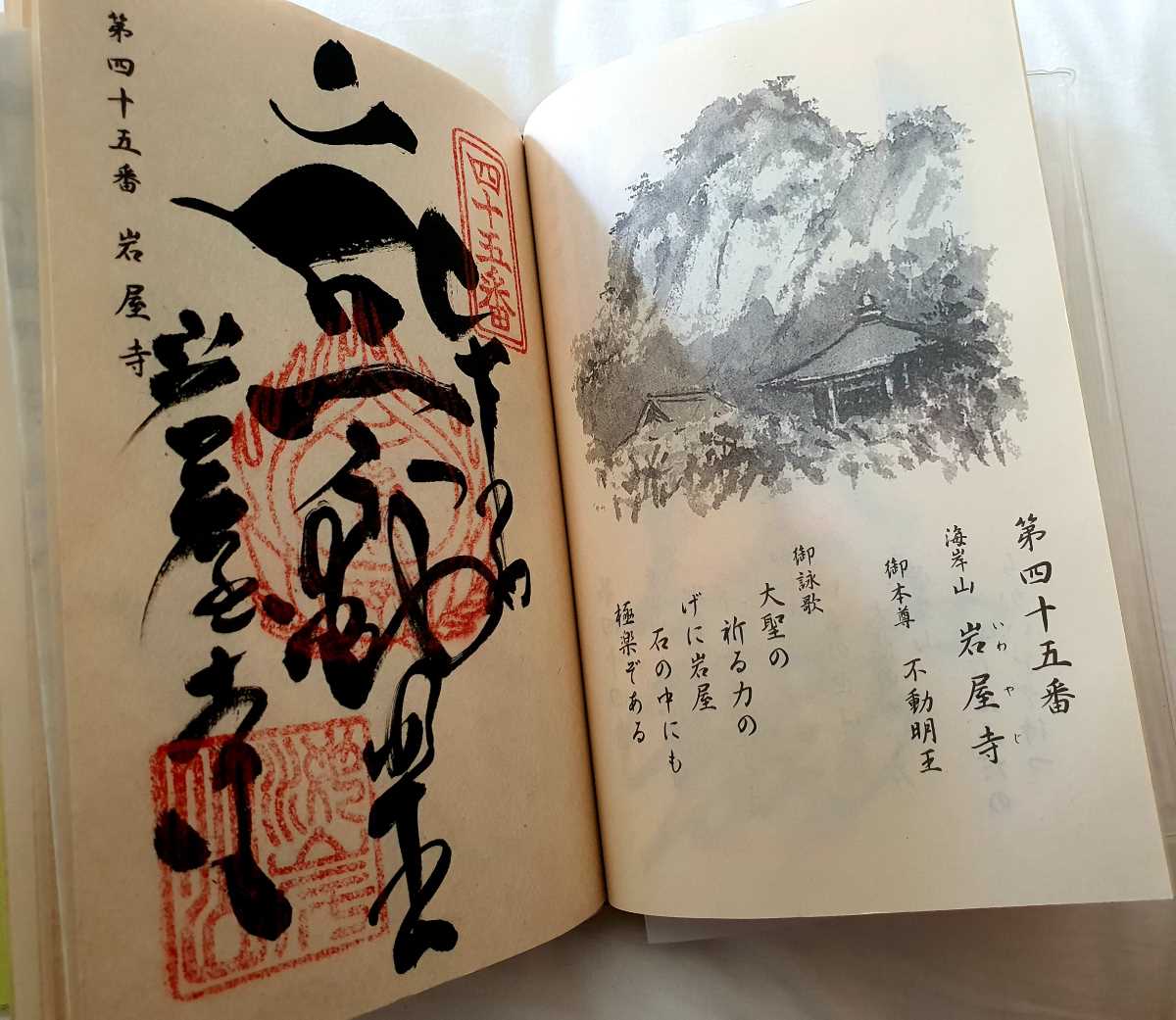 "Only foreigners walk, Japanese people take the bus," a Japanese friend quips. Her well meant warning about the Shikoku Henro pilgrimage still rings in my ears. The circular route around Japan's island of Shikoku is not only 1,200 years old, but also 1,200 kilometers long.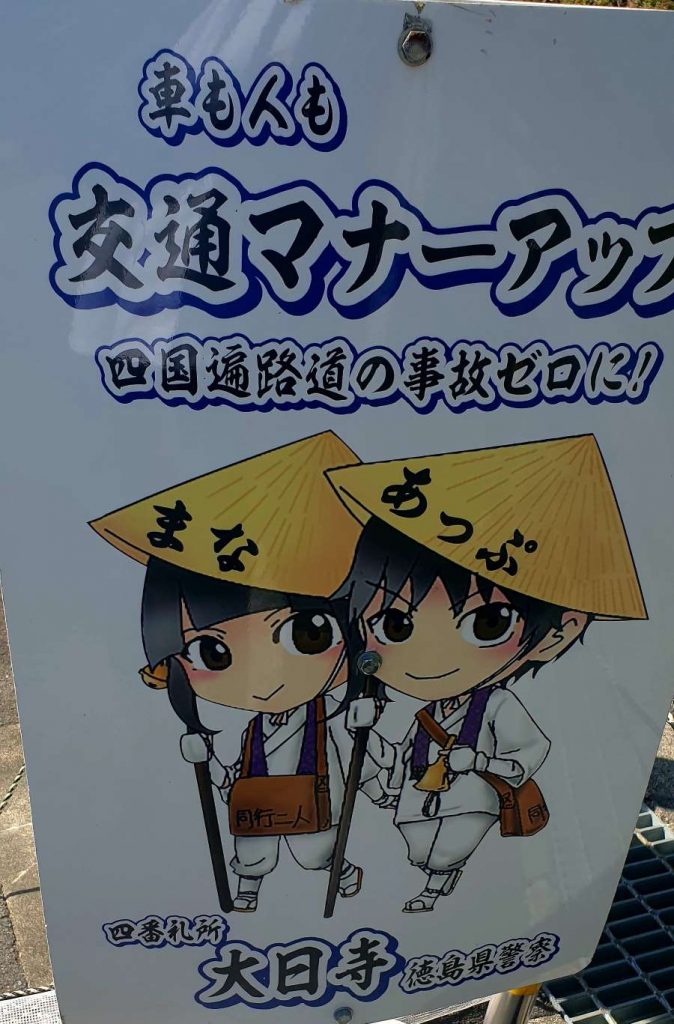 The Way is the Journey
Pilgrims walk between four and six weeks on average to complete the journey and visit the 88 temples dedicated to Kobo Daishi, the founder of the Shingon school of Buddhism. Now, due to the pandemic, the bus is not an option either. Where coaches would offload groups of gregarious pensioners, there is emptiness.
Instead, the average pilgrim now is a man in crisis. "Men who have lost their job, wife, family," explains Kayoko Matsumoto. Matsumoto's job description at the Hyakujushi Economic Research Institute in Takamatsu City is promoting the Henro pilgrimage and revitalizing Shikoku's economy. This was not easy before the pandemic. "The Henro is long and it is expensive to undertake," Matsumoto admits. Things are a lot worse now.
With no foreign tourists allowed into Japan for the last two years, it is mainly Japanese men undertaking the journey to seek redemption or reset their lives. "Even they are very few," says Ayako Oyama from Bridge International, who organizes tours and guides visitors interested in the ancient pilgrimage.
Before the COVID-19 crisis about 500 foreigners and around 2.500 Japanese people used to complete the Henro on foot every year, she says. On top of that, the trail saw thousands of visitors.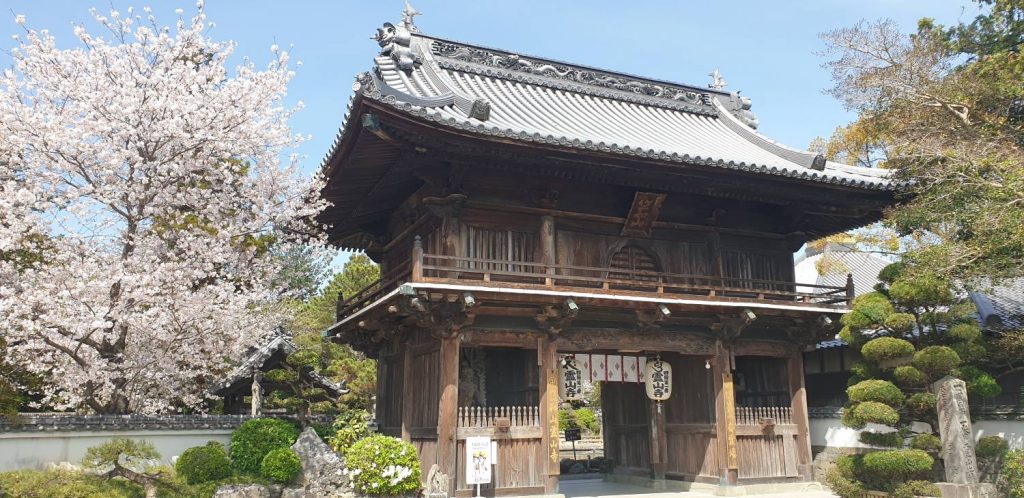 Pilgrimage in the Pandemic
Now the path has gone quiet. The pilgrimage supply shop at Ryōzenji, temple number 1, is almost empty.
A Japanese gentleman in his late 60s spends a small fortune on his Henro attire. Dressing up for the occasion is really part of the experience. For most new pilgrims, the shop at temple number 1 is the first port of call. It sells everything a pilgrim needs: vests, pants, stoles, hats and pilgrim staffs, shoulder bags, books, folders, bells, prayer beads and rain covers.
In the olden days, death on the Henro was common. Exhaustion, accidents and disease could strike at any time on the journey. Therefore, pilgrims still dress in a white outfit that represents the burial shroud, although there is a very high chance of survival.
Death remains a part of the pilgrimage, however. "People still walk the Henro to honor a dead relative," explains Yonosuke Sogo, head monk of Shidoji, temple number 86 outside of Takamatsu.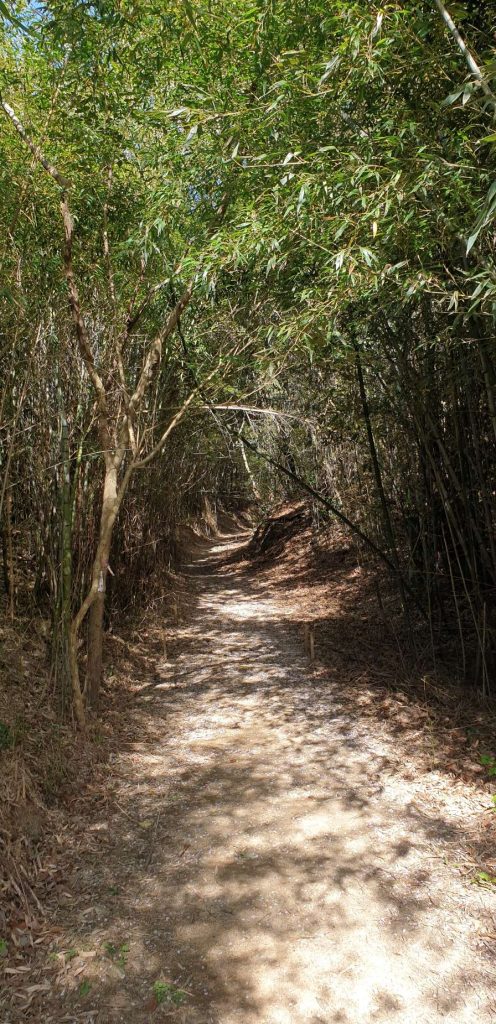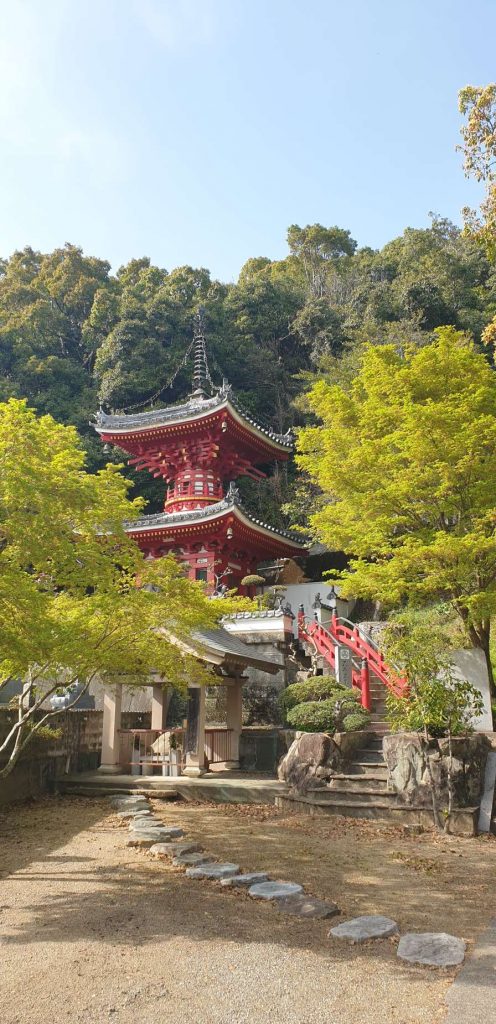 Tokushima
Many pilgrims start at temple number 1 in Tokushima prefecture, and proceed in clockwise order to finish at temple number 88, Ōkuboji, in Kagawa Prefecture.
Others go in reverse order or divide the Henro up in parts. There is no rule as to what order to conduct the pilgrimage.
"The final destination differs depending on the person. It is a circular pilgrimage," explains Sogo. "Many people start from temple number 1, but that does not mean that temple number 88 is a clear goal."
There is also no rule on how to do the journey. While walking is regarded as the most traditional way, cycling or driving are definitely more popular.
The most common way used to be the tour bus, but no more. Most Japanese Henro pilgrims are of retirement age, a group most at risk from COVID-19. Thus, the majority prefer to stay at home now.
Most temple staff are also of advanced age, so temples have made efforts to seal off the section with glass and plastic curtains to keep themselves safe from pilgrims and other visitors. "Please use a mask or a shawl, and if you cannot, try not to enter," a sign at a temple office reads.
Pilgrims carry a stamp book which serves as a proof that all 88 temples were visited. Each temple has an office manned by a monk or assistant that gives out its signature stamp, red seals and a black ink calligraphy.


'We Could Never Find the Way Without Asking'
One of the first Westerners to walk the entire Henro trail and write a book about it was a German teacher called Alfred Bohner. In 1927, he described the many challenges the pilgrims face. Some are still there. One of them is the trail signs.
"We could never find the way without asking," Bohner complained 100 years ago. There are many different kinds of path markers: huge stone markers with a pointing hand, tiny stickers with red arrows, wooden signs, hand painted signs. Despite the abundance, it's still easy to get lost.
The route is often counterintuitive. Instead of following the path of least resistance, it often exactly does the opposite. As part of ascetic training for monks and religious laymen it moves uphill only to go back down and up again.
Many temples are perched on top of hills or mountains. Sometimes, what looks like a shortcut is just a longer path. When Bohner traveled a century ago, people had already put up signs to stop pilgrims from taking the wrong way: "From my heart, up here is not the Henro trail" read one sign.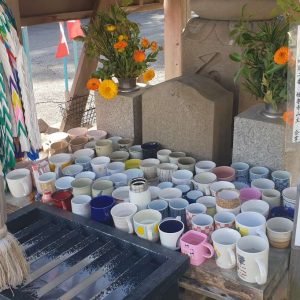 Through Today's Rural Tokushima
A century later not much has changed. A couple sitting on the wayside is shouting and pointing the way to me as I stray off course. A car is stopping to show me the right path, a lady is abandoning her garden work to walk me in the right direction.
From temple number 1, the Henro trail leads through rural Tokushima, along houses where futons are airing in the sun, along rice fields, sake vending machines and farmers on tractors. While I rest exhausted in front of a closed shop, a woman suddenly appears at the door bringing me some ice cream. "It's very hot today," she apologizes for the hot weather.
The culture of giving gifts (osettai) to pilgrims is still alive in Shikoku. Gifts can be anything from a car lift to a lunch invitation, free accommodation, food, a cup of tea or money. "There is still a belief that if you help a Henro pilgrim, you will be rewarded for it," a friend explains.
The generosity and support is the most surprising feature of the whole trail. At temple 4 a woman hands me a pack of tissues. Between temple 10 and 11 an old couple is waiting with a box of sweets from the local shop. They are both in their late 70s and tell me proudly how they keep fit with gymnastics. At a convenience store the shop assistant behind the counter sprints into the aisles to buy me a pack of candy. It is the most humbling experience.


Righting My Wrong Turn
Soon I am crossing the bridge over the Yoshino River. A group of construction workers shout to alert me to the fact that I have again taken the wrong turn. Bohner describes "walking through friendly mulberry plantations up the Yoshino River Valley". Today, it's more apricot trees, onions, carrots and daikon radishes that I pass by.
I can now see the first mountain range I have to climb. It is also the first difficult part called Henro-korogashi, which roughly translates into "where pilgrims fall or perish." More are to come.
Slippery slopes, steep climbs and endless stairs are not the main obstacles for the walking Henro. It is rather the boredom on long, monotonous stretches along national roads where trucks and cars are zipping by at high speed.
Despite its long history, the Henro trail is not a trail as most people would imagine. More than 90 percent of the route is on hard surface, pavement or asphalt. It is hard on the knees, feet and back.
Then there are the tunnels, probably the scariest part of the Henro. Some have an ultra thin raised pavement, others put all faith in the drivers. Either way, when trucks speed by it is best to stop and push against the dusty wall to avoid being toppled by the draft. It's also hellishly loud inside the tunnel. Each time after exiting a tunnel, daylight and fresh air feel like a rebirth.


Enlightenment Training in the Four Prefectures
When the Henro becomes a real hiking trail it mostly runs inland through woods, over hills and slopes. There are unkempt stretches where fallen bamboo trees make for a challenging hike, or where wild boars have decided to dig up the trail.
"The population is getting older and it gets harder to maintain the trail", explains Kayoko Matsumoto. The path goes around the four prefectures that make up Shikoku: Tokushima, Kochi, Ehime and Kagawa.
Each of the prefectures train the pilgrim in different ways as they seek to progress toward enlightenment. While Tokushima is the beginning of the path, its approach is the awakening (hosshin). The long route in Kochi symbolizes discipline (shugyō). Ehime stands for enlightenment (bodai). And in Kagawa prefecture you will finally reach the stage of nirvana (nehan).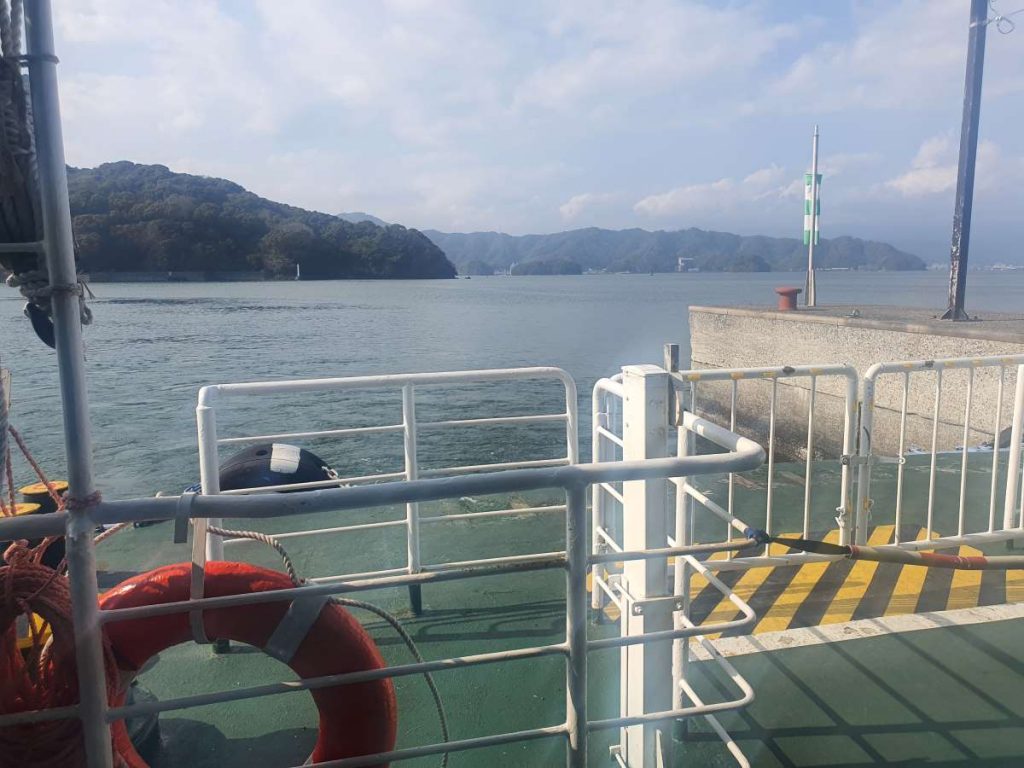 Kochi
A lot of personal discipline is needed for Kochi, one of the poorest prefectures of Japan. While Tokushima was shielded from bad weather and easy trails made for a pleasant warm up, the path now heads towards Cape Murato on the Pacific Ocean, the southeastern tip of Shikoku.
Along the coastal road the weather can change any minute, typhoons are common and monotony sets in on long walks along the national highway. On top of that, Kochi's temples are few, just 16 out of the 88 are located here. Far flung from each other, with as much as 80 kilometers between some, it makes for long days without a temple visit.
Not all is grim, though. To counterbalance the second stage of strict ascetic training, Kochi offers excellent comfort food.
"Kochi is really difficult, the temples are so far away", the manager of Shijijuugoen in Kochi City consoles me while serving up a generous plate of seared tuna with slices of bitter lemon. A lady at the Chikurinji Temple (number 31) near Kochi´s botanical garden gives out a sweet. "It's already so hot, and tomorrow will be even hotter," she sympathizes.
Quickly, though, Kochi treats walking pilgrims to a relaxing ferry ride from Tanezaki Ferry Port to Kajigaura Ferry Port. It's just ten minutes, and the other ferry passenger is an old man on a motorcycle wearing rubber boots. It is a welcome change.
Further along, in Susaki City, hotpot ramen awaits, served in a very hot clay pot. It compliments the second stage of my ascetic training well.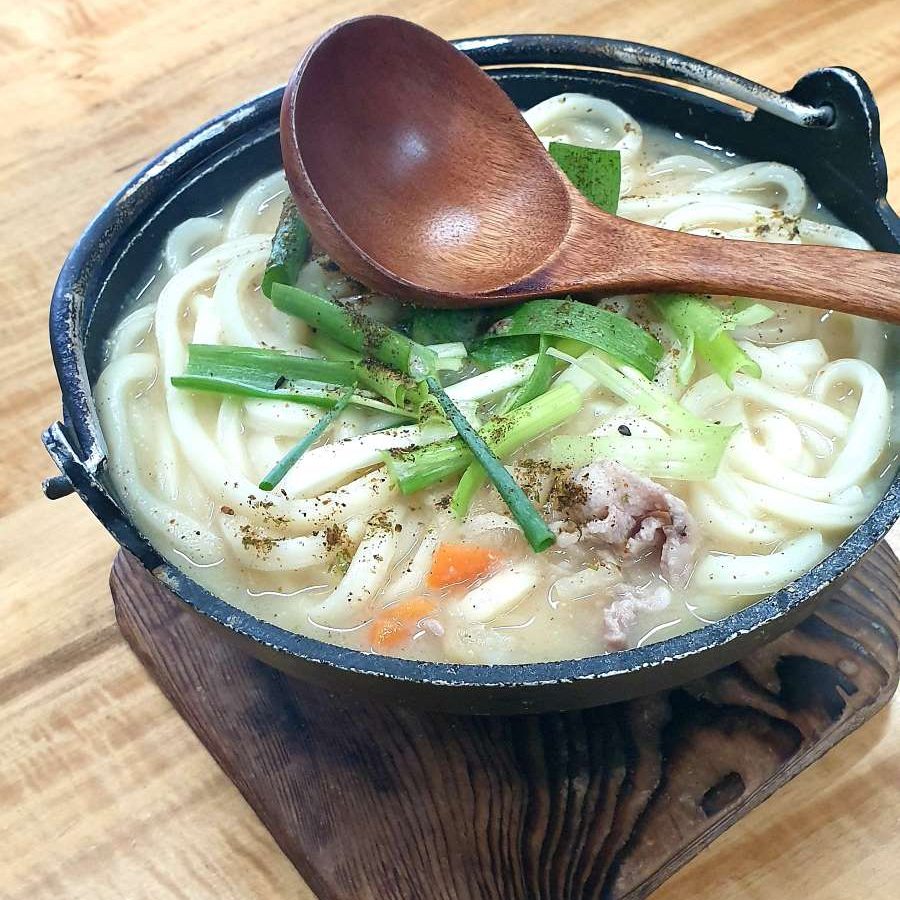 Mountains and Hills
I had written a book on the Henro with a friend, so I should have known what was coming my way. Despite this, I was still struck by how long and often lonely those days could be, how uncomfortable at times walking next to cars on tarmac roads feels, and how intense the sun is.
It is a pilgrimage, not a fun boat. Especially the long days in Kochi. "Even today pilgrims breathe a sigh of relief when they leave Tosa (the old name for Kochi) behind," writes Bohner of his experience 100 years ago. He who makes it through Kochi, makes it to temple 88, the saying goes.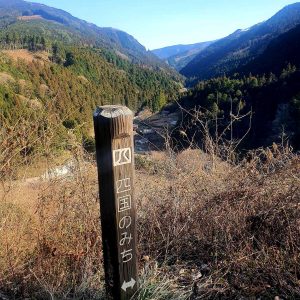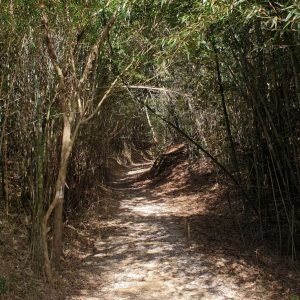 Ehime
In Ehime Prefecture, the Henro trail leads deep inland into the mountains. One of the most spectacular temples is there. Iwayaji, temple number 45, is located in a limestone cliff pockmarked by erosion.
It is one of the nansho (difficult to reach) temples. And difficult it is. When I arrive after a long up and down hike on a mountain path, the stamp office lady has a revelation for me. There is a road that is shorter and less steep. At least my mountain hike spared me another dreaded tunnel walk.
On the border between Ehime, Kagawa and Tokushima, another nansho candidate awaits. Upenji, temple number 66, is known as the "temple of hovering clouds." It is the temple at the highest elevation on the route, almost 1,000 meters above sea level.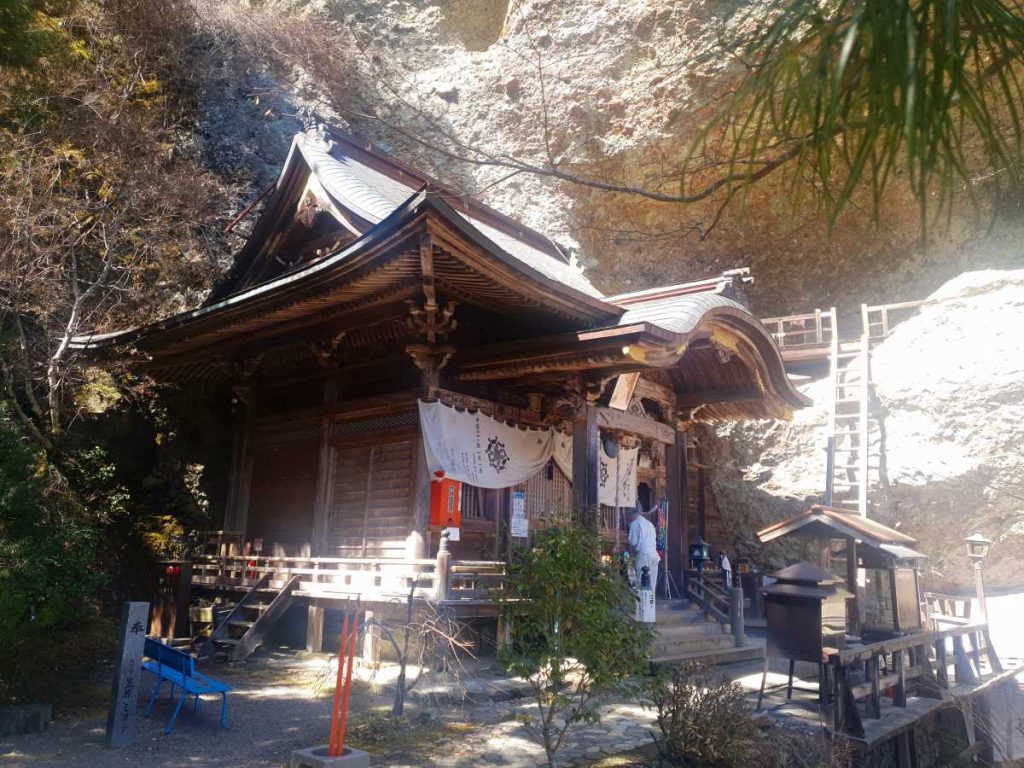 The trail to Upenji leads along a valley, where the last Henro tunnel waits. A small delivery van stops and the driver jumps out to give me some hard candy and lollipops. He quickly takes off, wishing me good luck and waving. But 15 minutes later he is back, in a panic. He jumps out of his van again to warn me about the lollipop: "Don't eat the candy stick." I assure him I won't.
The climb up to Upenji takes forever. On the way, cars pass and wave to encourage me. "Mo sukoshi," just a little bit more, they shout.


Pilgrim in a Red Car
The little bit turns into three hours. A red car suddenly stops and a curious lady in full Henro regalia gets out to question me, then tells me about her experience. "I walked for one week, but in Kochi I got so bored, I called my husband and convinced him to drive me."
The two take off, and pass me on their way back 45 minutes later. Upenji seems to grow further away the longer I walk. But at least I have some candy.
Obviously, the descent from Upenji is not short, either. For more than three hours I see no other soul. When I finally make it to temple number 67 shortly before closing time at 5 PM, I am dirty, sweaty and exhausted.
There is just one other visitor, a doctor from Matsuyama City who specializes in sleep disorders. After observing me, he offers some sound advice: "Next time you should rent a car!"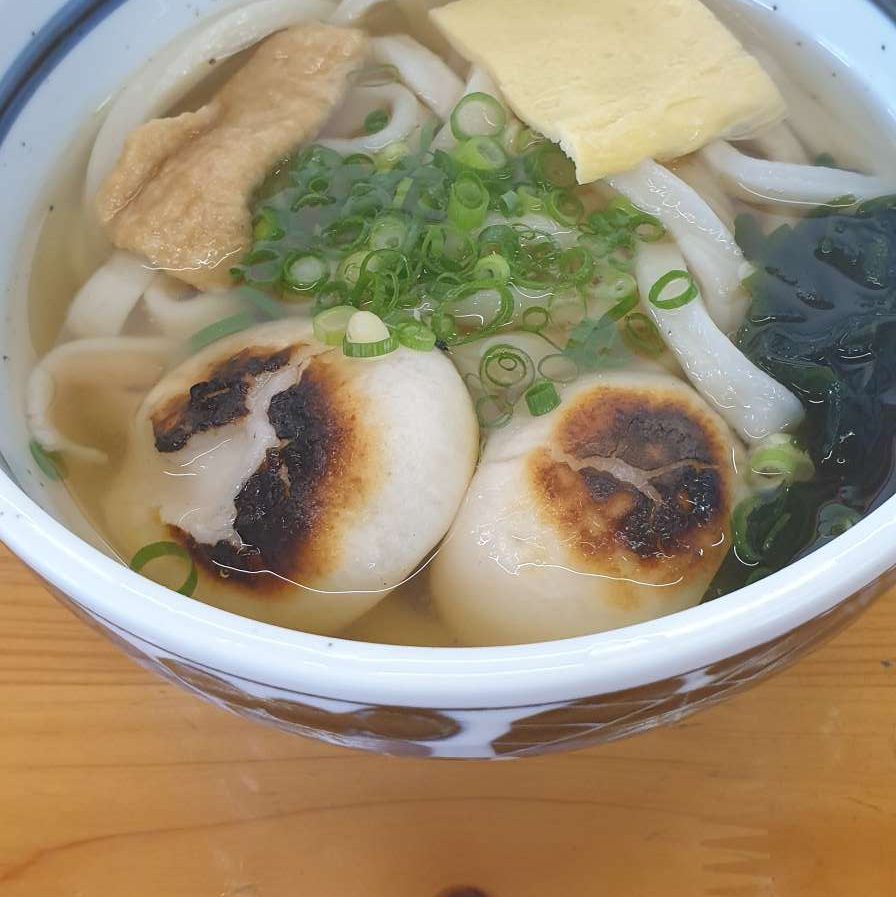 Kagawa
I am not following the doctor's orders because I have finally reached Kagawa Prefecture, the fourth and final stage of enlightenment. Nirvana is coming my way. In my case udonーa thick noodle made from wheat flour that can be prepared in a surprising variety of ways.
The udon shop between temples 69 and 70 serves grilled mochi (rice cake) udon. As a Henro pilgrim, I get two extra rice cakes as provisions. It's a real treat on a cold and rainy day, crisscrossing through fields and urban sprawl while longing for the next convenience store with hot coffee. That's the other thing that keeps me alive and on the road, along with udon.
Every udon shop is a trip back in time. At the restaurant next to temple number 80, Kokubunji, the owner serves udon lunch for ¥600 JPY ($4.50 USD). "It's too cheap," I jokingly complain, and the lady, in her 70s, agrees.
The television is entertaining diners with an English lesson where teacher and students are sitting in gigantic tea cups and repeating mystifying English phrases like: "What's for pudding?" When I leave, the owner offers me some homemade French toast, then sends me on my way to temples number 81 and 82.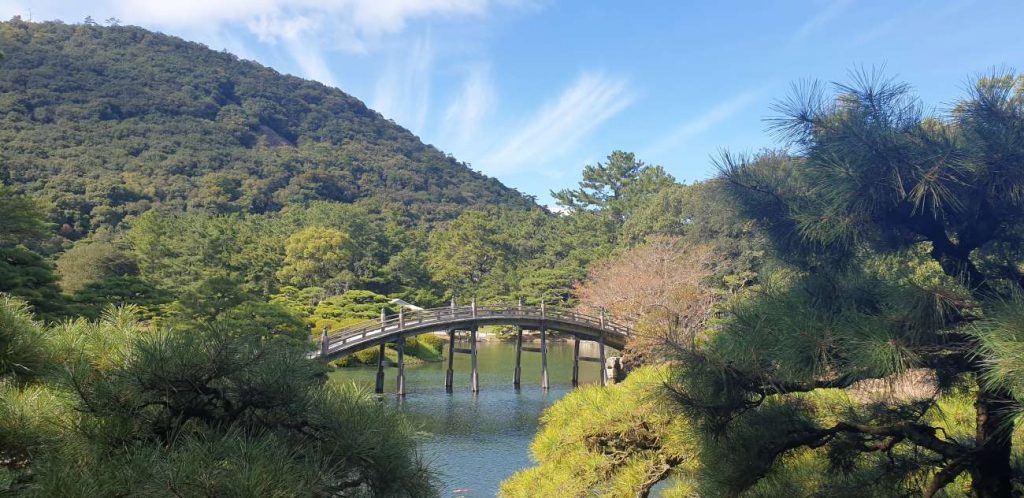 Ritsurin Garden
I am slowly making my way to Takamatsu City. But first, another Henro korogashi ascent awaits ー and some bonsai gardens.
In Takamatsu, the Henro path leads along the 300 years old Ritusrin Garden, with arched bridges, ponds and tea houses. Fortunately, the udon shop next to the garden entrance is already open for breakfast.
The udon restaurant between temple 84 and temple 85 makes for a good lunch break, and helps with the hike up and down another plateau with views over the Setouchi Inland Sea. The first signs that the Henro trail is coming to a close are there, encouraging pilgrims that temple 88 is near. Well, there are still some steep trails left to hike and some national roads to walk.
Shortly after temple number 85 I have to fight with a woman on a motor scooter who is trying to give me money. "O-Henro-san," she calls out. She is 74, with three daughters and eight grandchildren, and works at a hotel cleaning rooms four times a week to make ends meet. How can I accept money from her? But she does not stand for any protests and it's rude to refuse osettai.
After a protracted battle I finally relent. She has been looking after pilgrims for over 50 years. When she hears a bell that most pilgrims carry she comes out of her house to give them presents. She shows me a collection of name slips that pilgrims give her in return, and points out that some of them have walked the Henro more than three times.
When we finally part ways, she catches up with me 15 minutes later to bring some green tea. "It's good for your health," she says cheerfully.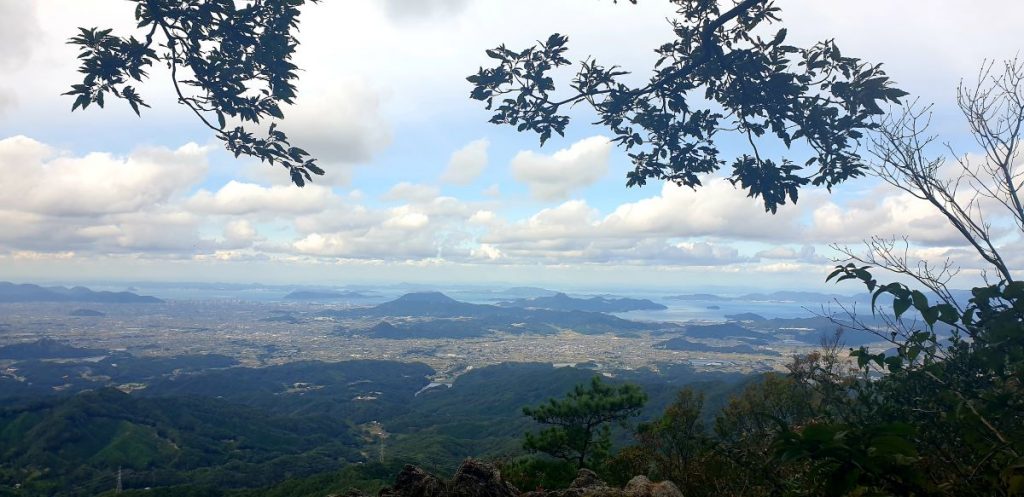 The Last Temple
Unsurprisingly, the way to the last temple is another arduous, but highly memorable trek. Once the path leads into the forest, signs warn of all dangers possible: falling rocks, slippery trails, wild boars, and apparently even angry birds who like to attack unsuspecting hikers.
But when the path gets suddenly dangerously steep and hiking turns into rock climbing, there are no signs at all. Not even one. Instead, there is just a scary view 750 meters down to the ground and some iron handles to hold on to. With nothing but prayers left, I reach the summit. From there the path leads down into a valley, and soon the distant sound of the temple bells travel up the mountain.
At temple number 88 three lonely men with heavy backpacks are about to return to normal life. They don't speak to each other, but silently make their way to the restaurant opposite the temple for some udon hotpot and sake. There is no air of celebration, maybe not even of relief.
The waitress offers us farewell osettai, two sweets wrapped in green leaves and some hot tea. I pour myself a cup of hot sake and whisper to myself: "Next time, I'm going to take the bus!"


RELATED:
Author: Agnes Tandler
Find other essays and reports by Agnes Tandler for JAPAN Forward here.