Homey Experience Gone? Companies Take Over Japan's 'Minpaku' Market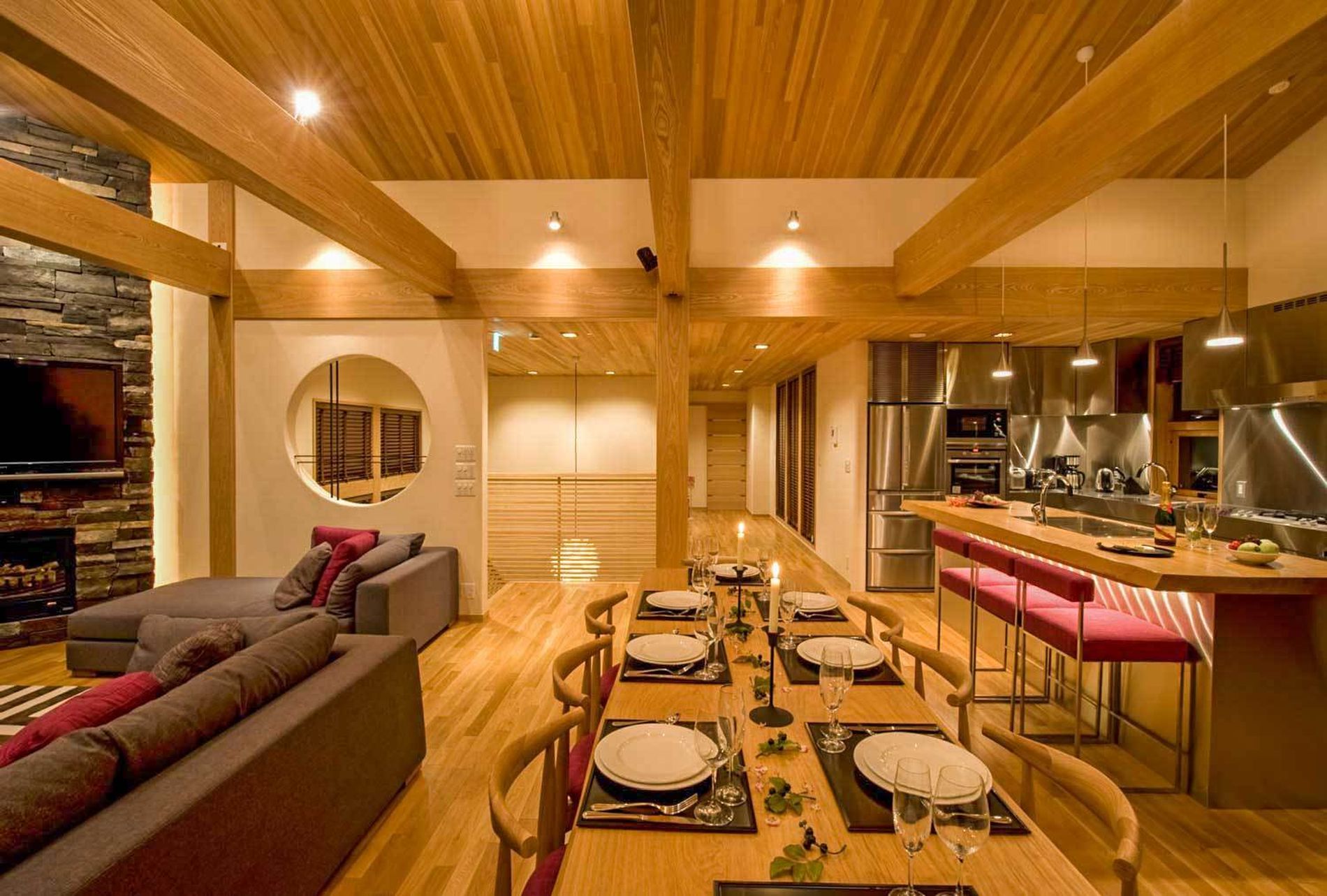 A year since the ban on minpaku (lodging at a private residence) under the Private Lodging Business Act was lifted, changes in the way services are offered are causing concerns that minpaku's appeal as a homey experience of the Japanese way of life is fading.
The "at-home" feeling that homeowners provide guests by personally looking after them has earned a favorable reputation.
However, the number of properties managed by business corporations and similar entities have increased, and now accounts for approximately half of all minpaku accommodations. This business-like approach, which misses the personal touch of private homes, is strengthening.
Experience with Personal Connections
"I want to make staying at my residence a story worth telling," said Masatada Suemitsu, 73. He started minpaku at his home in western Tokyo in 2018, following the lifting of the ban on June 15, and values the cultural exchange with his guests.
He has delighted guests with his kindness, introduced them to tourist attractions, and allowed them to experience firsthand the Japanese tea ceremony and other cultural practices free of charge. Over 700 people total have stayed with him in the last 13 months.
Speaking from his experience meeting guests from China, Taiwan, South Korea, and other countries, he said: "A lot of people want to stay in a Japanese home, not a hotel or a ryōkan (traditional Japanese inn). From now on, I want to try decorating the rooms in accordance with the seasons and holidays like Tanabata and the Hinamatsuri doll's festival."
Despite the attraction of staying in an ordinary resident's home and coming into contact with daily life in the area, the number of homes managed by companies is increasing.
Focus on Regions with Many Tourists
According to surveys of the Japan Tourism Agency, the percentage of properties managed by corporate bodies rose from 27% in July 2018 to 48% in May 2019. Moreover, properties where the homeowner does not live with the guests expanded from 55% in July 2018 to 74% in May 2019.
"There is particular focus on regions with many tourists and high profitability," according to the Japan Association of Vacation Rentals, which is made up of booking agents. A good example is Tokyo's Shinjuku ward, where corporations manage about 1,100 homes – or 80% to 90% of the total available homes – according to the ward.
In Kanazawa City, whose charming townscape makes it bustles with tourists from in and outside of Japan, only one house sent in an application for minpaku licensing during the first four months after the ban lifted. However, the number had increased to 41 applications by May 15, 2019, many of which are managed by businesses, such as real estate agencies.
Returning to Standard Lodging Status
Masashi Ishii, chief of general affairs of Cellto Nakamori Co. Ltd in Kanazawa, was one of the applicants. He explained, "We applied last November to make use of vacant rooms in the apartments we own."
The company has several short-stay rooms in an apartment complex near Kanazawa Castle Park. The rooms are for two to three guests and include beds, televisions, and other hotel amenities, as well as a functioning kitchen.
However, Ishii said that by the end of 2019, they would convert all the rooms to ordinary public lodgings: "You can expect profits from minpaku, but with the potential for year-round sales, standard public lodgings are better because they have a higher profitability."
Assessing Issues Around the Minpaku Law
The evaluations from experts are varied.
"There is a limit on the kinds of individuals who can run minpaku for cultural exchange or as a hobby," said Takayuki Miyajima, chief economist at Mizuho Research Institute, Ltd.
There are a variety of legal rules and restrictions that apply to minpaku, and these vary among local governments. For example, some limit the number of business days a minpaku can operate and require reporting of the business records of lodgings every two months. There are additional hurdles, including variations in the process for submitting supplementary documents and inspections of properties before the businesses are allowed to open.
Looking forward, Miyajima also called for the authorization of minpaku to be made simpler. He warned, "If the reception of visitors to rural areas in Japan, for example, is not speeded up little by little, then after 10 years the accumulation of know-how will be completely different."
Policy Driven by Tokyo Olympic and Paralympic Games
Professor Tōru Azuma of Rikkyo University's Department of Tourism and Hospitality Management, had a different take. He emphasized that "the main point of allowing minpaku" is to respond to the situation where the needs of visitors to Japan exceed the available inns and hotels.
The country is hurrying to promote minpaku ahead of the Olympic and Paralympic Games in 2020, but professor Azuma insisted, "The time is coming to reconsider how minpaku should be run rather than increasing the number of lodgings."
(Click here to read the article in its original Japanese.)
Author: The Sankei Shimbun