Hong Kong's Pro-Democracy Vote is 'Blood Shed By Citizens' – Activist Agnes Chow Ting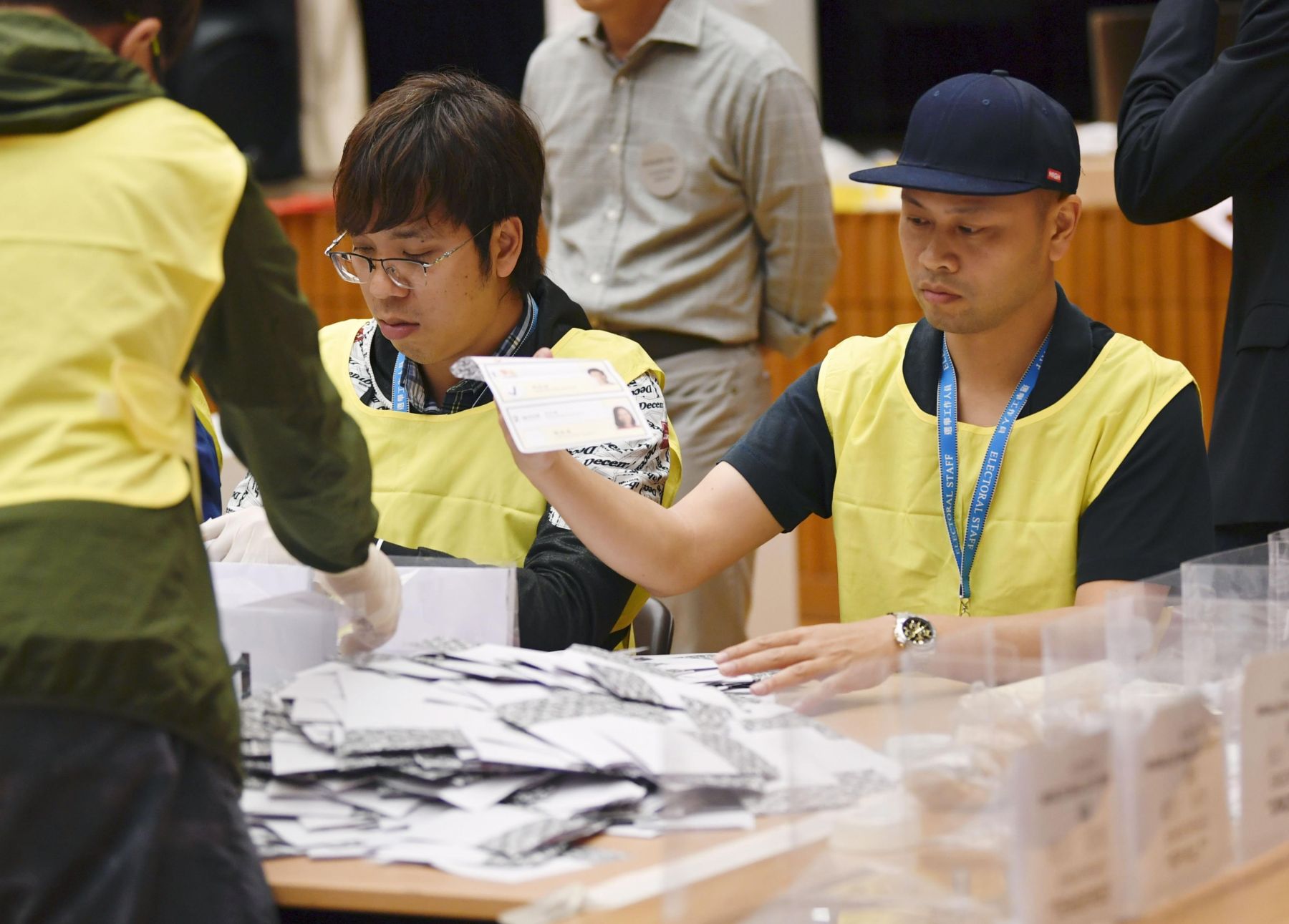 In the aftermath of Hong Kong's District Council elections, the overwhelmingly victorious pro-democracy camp pressed hard for the acceptance of five key demands aimed at reinforcing Hong Kong's autonomy.
In a statement issued the day after the November 24 election, democracy activists urged Hong Kong Chief Executive Carrie Lam to agree to the points, including direct election of the Hong Kong chief executive by Hong Kong citizens in the next leadership election.
Lam's administration of Hong Kong affairs has been beset by difficulties, and its authority is likely to decline further following the staggering defeat of pro-Beijing candidates who were her powerbase.
A Fight for Democracy
Speaking about the election, prominent Hong Kong social activist Agnes Chow Ting, 22, remarked: "This should never be called an end to a process. From now on, too, we must fight to end police brutality and for the cause of materializing democracy."
Despite the pro-democracy camp's landslide in the District Council elections, Chow looked strained and remained smileless in a news conference with The Sankei Shimbun and other media. At the same time, her expression of determination punctuated her promise to continue protests.
Now, more than five months after the eruption of large-scale pro-democracy demonstrations, the wounds dividing Hong Kong society have deepened. Referring to this and noting the gravity of every single ballot cast in favor of pro-democracy candidates, Chow observed: "Each vote garnered by pro-democracy candidates is the blood shed by the citizens of Hong Kong. Many people were injured, beaten violently, shot by live ammunition, and there were some who were killed during the protests. Never forgetting my fellow demonstrators, I want to continue participating in the demonstrations."
Pro-Beijing, Unaffiliated Candidates Lost
Symbolic of the crushing defeat of the pro-Beijing candidates was Ho Kwan You, 57, an incumbent who was unseated by his constituency in Kowloon Peninsula, just north of Hong Kong Island. Ho had been regarded as an enemy of democracy and a behind-the-scenes manipulator, and allegedly responsible for bringing in a group believed to be gangsters who assaulted demonstrators on July 21.
"That election was an anomaly," said Ho, who acknowledged his defeat on SNS. Lo Chun Yu, who beat Ho by running for the election on the Democratic Party's ticket, expressed his thanks to voters for driving many pro-Beijing forces out of the district councils, noting, "Our citizens have done a great deal for protecting the most precious value of Hong Kong residents."
Kuninobu Uruma, 46, a Japanese national who ran as a member of the pro-democracy camp in a wealthy constituency on Hong Kong Island, was beaten by a pro-Beijing incumbent.
"People in my neighborhood said, 'Thank you for running for the election,' Uruma reflected, adding: "From now on, I'd like to contribute to Hong Kong in another way."
Independents belonging to neither the pro-democracy nor the pro-Beijing camps found themselves fighting an uphill battle. Chan Yat-him, 35, an independent who ran in an electoral district in the eastern region on Hong Kong Island, was engulfed by the "pro-democracy boom" and lost his seat.
(Click here to read the original article in Japanese.)
Authors: Kinya Fujimoto and Shohei Mitsuzuka, Staff Writers of The Sankei Shimbun