Inoue vs. Donaire play-by-play and live results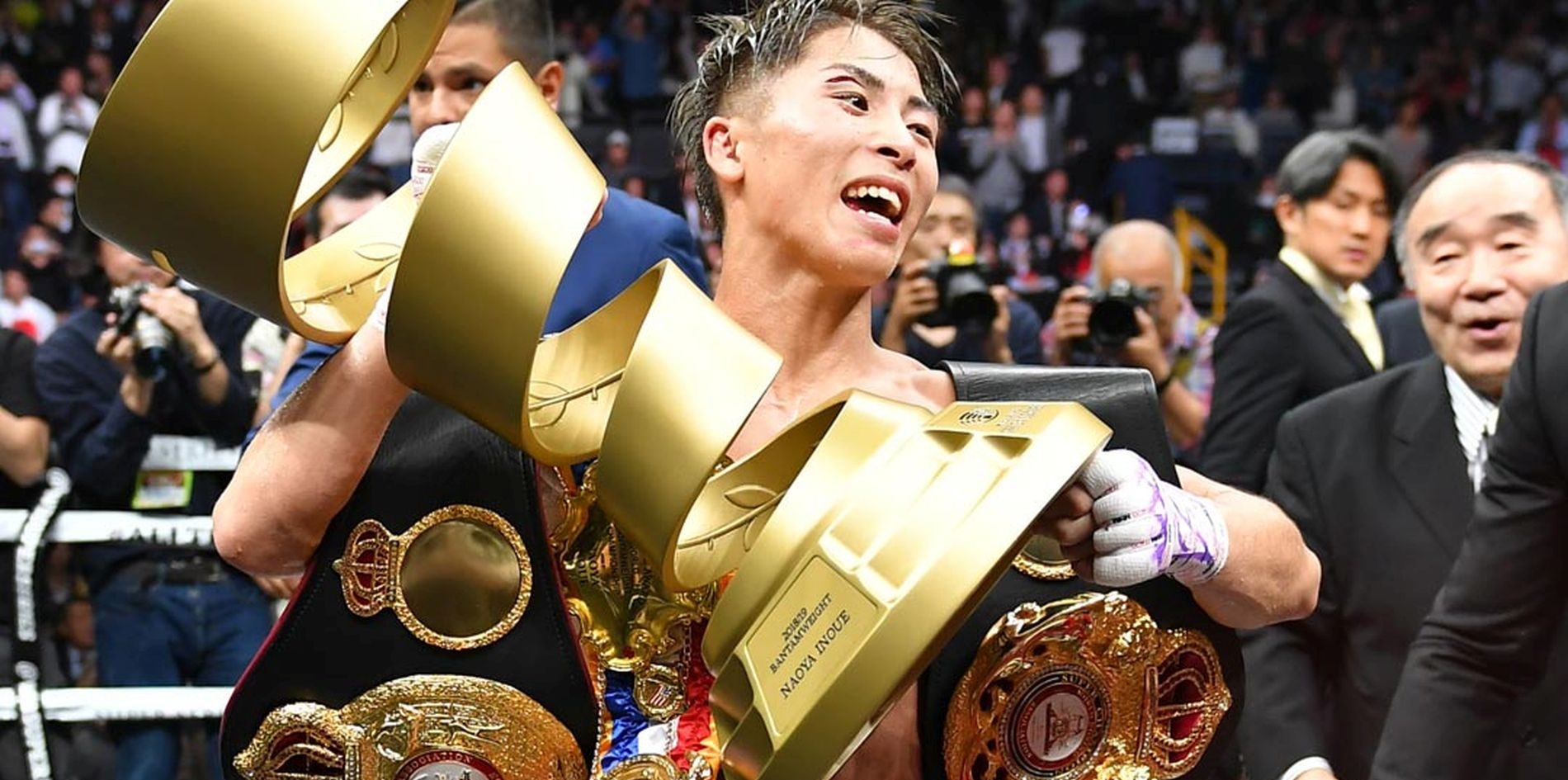 Author: Galileo Ferrari
SAITAMA - Rising Japanese superstar Naoya Inoue (18-0, 16 KOs) and seasoned Filipino four-division world champion Nonito Donaire (40-5, 26 KOs) went head to head in a WBA and IBF title unification bantamweight fight, as well as the World Boxing Super Series Muhammad Ali Trophy.
Inoue had the hometown advantage, fighting in front of a predominantly Japanese audience in Saitama, north of Tokyo. Known for his powerful punches and vicious body attack, Inoue is currently ranked as the world's best active bantamweight by the Transnational Boxing Rankings Board (TBRB). His knockout-to-win ratio is 98%, earning him the nickname, "The Monster."
Donaire has more than twice the amount of professional boxing experience of his opponent. In total he has held eight world titles of the four main bodies that sanction boxing. Donaire wields a crushing left-hook, combined with furious speed and vigor. He is nicknamed "The Filipino Flash."
Result
Naoya Inoue remains undefeated, having won by unanimous decision (116-111, 117-109, 114-113) to unify the WBA and IBF title, and won the World Boxing Super Series and Ali Trophy.
Play-by-play
Naoya Inoue (18-0, 16 KO, IBF bantamweight champion) vs Nonito Donaire (40-5, 26 KO, WBA 'Super' champion), IBF and WBA bantamweight titles, 12 rounds.
Round 1:
Donaire is in the blue-orange trunks, and Inoue in the grey trunks with gold trimmings, as the highly anticipated bout finally starts after a lengthy build up. Inoue opens with a leaning body strike into Donaire's midsection, but it is well defended. There are more jabs from Inoue but nothing is landing. Then, instantly both fighters are trading violent hooks and only marginally missing their target.
Donaire has lots of success with his counters and pressures Inoue into a defensive stance. Inoue lands a cross counter lighting up the audience. Both fighters are active very early, and round one is in the books.
Round 2:
The Filipino Flash dictates the pace and sets up his rhythm with more jabs early in the round. Punches are landing for Inoue, and he is on target for a heavy body blow, then smiles cheekily at Donaire. Momentarily Inoue is cornered, taking damage from stiff straights. A counter hook lands and Inoue moves away into the open area. Inoue's top right eye was cut, and the commentator said, it's his first time.
Round 3:
Inoue comes out with a high defensive stance, and he's covering his right eye. Donaire is connecting with outside punches, and Inoue is late on the counter. Inoue is throwing straights as he backs up and lands, but they don't affect Donaire. More left jabs are hitting Donaire, but barely grazing his forehead. Donaire is picking his shots but fails to connect. There is a strong finish for the round as Inoue connects on a rapid 1-2.
Round 4:
Both fighters open with a straight to the body. Inoue's back is against the ropes. A quick shuffle and both are back in the center, looking to deliver more damage. Inoue lands a straight, but Donaire isn't phased. He continues to back down Inoue, but eats multiple jabs in the process. Donaire relies a lot on his left jab, feeling out the distance, and unloads a straight that almost lands. At this point, it's a close fight and anyone's game!
Round 5:
Donaire is trying out his staggered left jab, but it is countered by Inoue. The Monster tries to string a combo of power punches together but they are defended well by Donaire. Inoue is using his footwork to get in and out of the pocket to tag Donaire as he steps in for a jab. A big right counter hits Donaire flush, and Inoue has him against the ropes. Inoue senses blood, and is unloading on the Filipino. The round ends with the crowd in a state of excitement.
Round 6:
Inoue continues to rely on countering Donaire's aggressive jabs and is stepping out of his opponent's range wisely. Donaire's timing is off, as Inoue continues to pepper him with jabs. A straight and hook lands for Inoue. We're half way through the match, and both fighters are still full of energy.
Round 7:
Donaire comes out with a lower stance and goes to the body straight away. Inoue is missing his counters and both fighters clash bodies. Then, back in the center of the ring, both fighters are jabbing away. This time Donaire is being pressured by the young champion as he is forced to defend combos, all with the obvious intent to do serious damage. Inoue looks more confident as the fight goes on.
Round 8:
Donaire continues to step forward and pressure his opponent. He lands a straight, and corners Inoue. Then he lands another one, and scores another as Inoue looks to move away from the ropes. Inoue's right eyebrow opens up and seems to bother him as they exchange blows in the pocket. Donaire looked strong throughout and possibly scores a much needed round in the eyes of the judges.
Round 9:
Inoue blocks the straight jabs to his body and opens up with more of his own punches. Donaire lands a straight, then a strong right that staggers Inoue, who is looking to clinch. Donaire scores again, this time with a 1-2, and Inoue - looking foggy - is not throwing any punches. Donaire has the upper hand, and is picking his shots wisely, landing a few jabs and hitting Inoue from time to time. Another big round for Donaire, and we've got three rounds to go.
Round 10:
Inoue sensing urgency to land some offense, is throwing combinations and corners Donaire into the ropes. Then they're back in the center, and a left counter snaps Inoue's head back. But they continue trading punches. Donaire lands a straight to the body and Inoue takes a step back. A body shot lands for Inoue and immediately follows up with a cross combination. Another strong hook connects for Inoue, and this time Donaire is shelled up as the 10-second notice counts down.
Round 11:
Inoue hits with a combination again, connecting on a body uppercut and, as the fighters separate, a body blow lands flush on Donaire and he hits the mat for a count. It's the first knockdown of the match. Donaire stands, and Inoue is going for the kill. Straights are landing at will, and more body punches are connecting. The crowd is cheering for Inoue as he tries to finish the fight. Donaire is barely moving, but is still defending with his legacy on the line. A huge round for Inoue.
Round 12:
Last round starts and both fighters show each other respect. Donaire starts strong with peppering jabs, but they are parried and returned by Inoue. There is more head movement from Inoue to repel Donaire's punches. A big swing from Donaire, and it momentarily rides on Inoue's shoulder, who is then gently dropped to the mat. They restart and the crowd is rallying again for Inoue. Both fighters have used up most of their tanks and are trying to find a way to make their case for the Ali Trophy. The signal for the last 10-seconds is made, and both fighters look ready to duke it out. The fight ends, and we go to the judge's scorecards.