Inside 'Citizen K': The Unpredictable Journey of Takeshi Kitano
After nearly 10 years of work, French director Yves Montmayeur talks with affection of Kitano, saying: "he is completely unpredictable."
UDINE ー There are few Japanese actors and directors that have had as much impact abroad as Takeshi Kitano.
With a career spanning several decades, Kitano started with comedy sketches, then TV series, then diverged into cinema, painting, and even released his own Nintendo videogame, Takeshi's Challenge (1986).
Despite his versatility, the 75-year- old Tokyo native Kitano remains a cryptic and mysterious character to this day. His life and career have been little documented in biopics or TV series'. A rare exception is Netflix's production of biopic Asakusa Kid (2021), based on Kitano's autobiography, which explores the artist's initial break in the field of comedy at the beginning of his career.

Catching the Far East Film Festival
To chip away at some of the mystery of this unpredictable artist, French filmmaker Yves Montmayeur in 2021 released a documentary on Kitano's life: Citizen K (original title Citizen Kitano).
During the Far East Film Festival (FEFF) in Udine, Italy, on April 29 2022, JAPAN Forward sat down with the French filmmaker to discuss his work and the impacts of Kitano's career.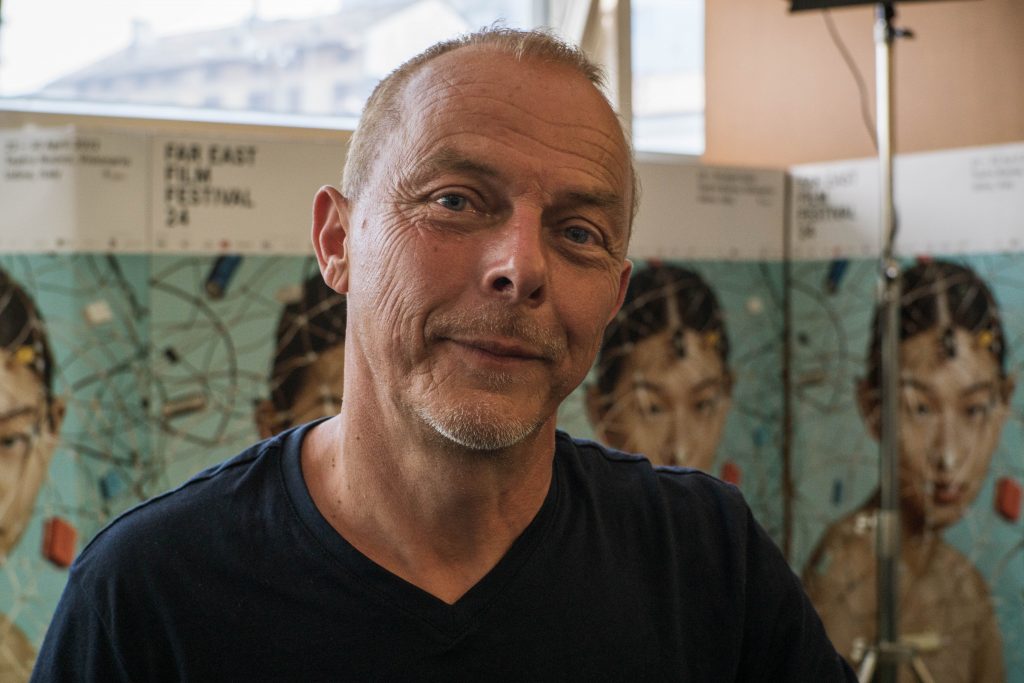 Montmayeur, who is 59, talked about his working relationship with Kitano spanning over 20 years, and his intentions behind the documentary. This is not the first time that the director has focused his work on Japanese film directors. He's made documentaries on Hayao Miyazaki and Takeshi Miike.
"I think what makes [Kitano] so appealing is that each time, we are never sure what he is going to do in his next film, or work," reflected Montmayeur. "He is completely unpredictable."
Montmayeur recalled almost affectionately Kitano as a bit "schizophrenic, and it's very difficult to put together all the different aspects of his personality that are all grouped into just one body."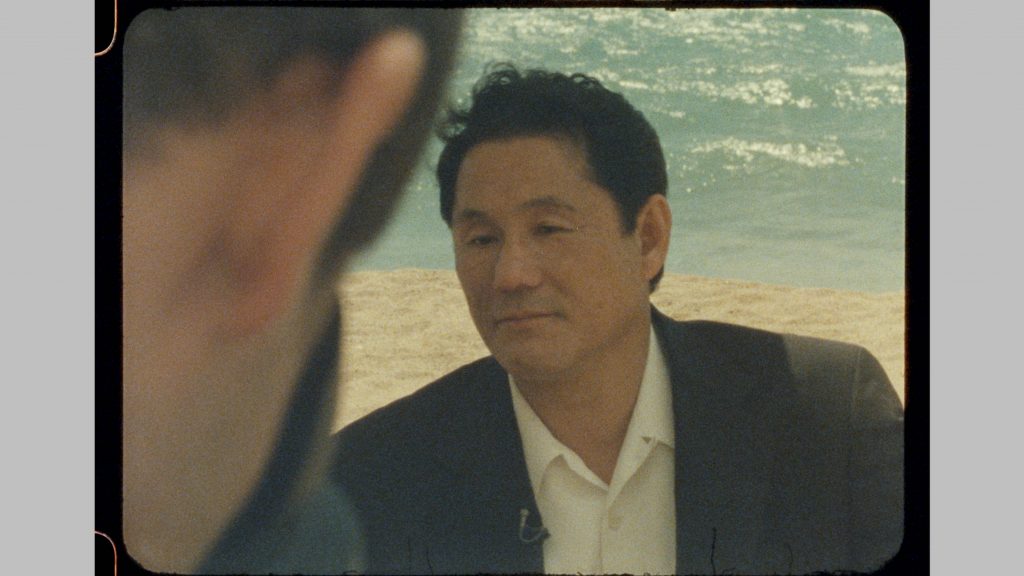 From Beat Takeshi to Takeshi Kitano
The documentary takes a dive into Kitano's life, starting from his childhood growing up in the war-devastated Adachi Ward in Tokyo, in the context of post-war Japan.
Then Montmayeur takes the viewer on a journey through fun stock footage, from Kitano's early starts in comedy sketches on TV as "Beat Takeshi." For example, Kitano became very popular abroad for his series Takeshi's Castle (1986), which sees him as a TV conductor in a reality show where participants have to overcome a series of physically comical tasks to win the game.
The film then shows a key moment when Kitano decided to invest more time in cinema. In the documentary, Kitano confesses how his appearance in Merry Christmas Mr. Lawrence (1983), became a pivotal moment.
The World War II film included actors such as David Bowie. When the film came out in Japan, Kitano explains, he went to see it in cinemas. He recalls being taken aback – despite the seriousness of the wartime story, spectators just laughed when they saw his face on screen. Kitano was simply too closely associated with Beat Takeshi.

Follow the Films
Montmayeur follows the successful development of Kitano's career, from a comedian to a serious cinematic persona. He starts with Sonatine (1993), a film about a melancholy yakuza gangster, that was a resounding success.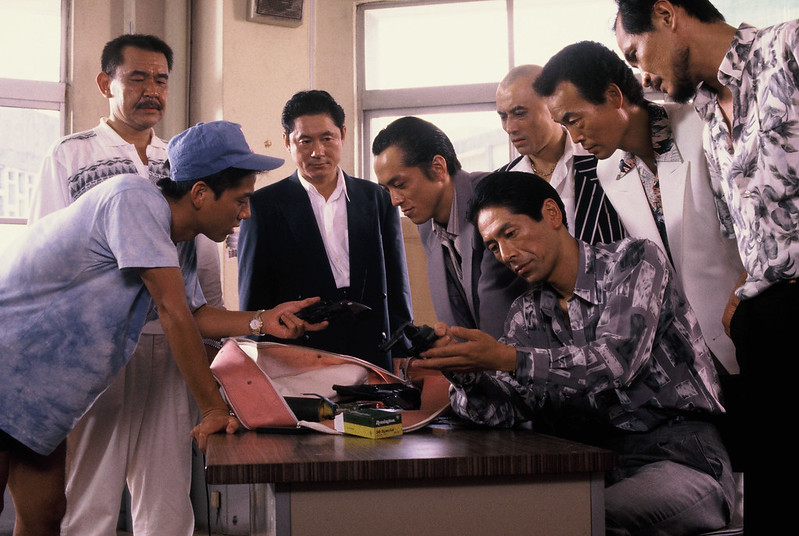 This was followed by famous works such as Hana-bi (1997), which received the Golden Lion at the Venice Film Festival. Battle Royale (2000) was popularly thought to have inspired the Hunger Games franchise.
Yet, Montmayeur argues that the Japanese director took a while to lean into his film director persona. At the beginning "It was quite difficult to do interviews with him [...] he joked around, he wouldn't really answer [questions]." Montmayeur reflected: "I think because of pride, he didn't want to behave seriously and play the role of 'the director.'"
The French director also told JAPAN Forward that he thought that having both TV series as well as cinema was a symbiotic relationship for Kitano. This was true economically, as TV allowed him to finance his films. But also it reflected different parts of his eclectic personality and aided his artistic development.
"In essence, they [Kitano's TV shows and films] are almost the exact opposite, like yin and yang. Each allows the other to exist," says Montmayeur.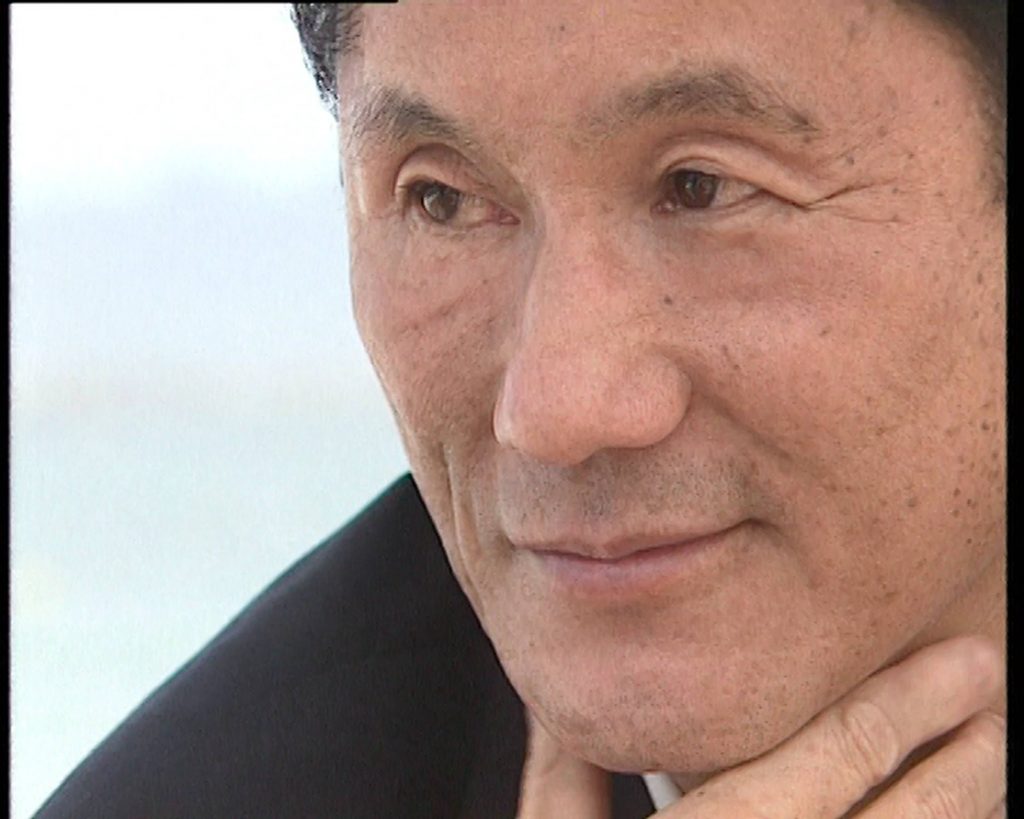 The Accident: A Break Moment
Through the documentary, one really perceives Montmayeur's respect for Kitano's work. He is not interested in creating a film which is voyeuristic, he explains, or which talks about gossip related to Kitano's life.
At the same time, there are some episodes in Kitano's life which Montmayeur explores in some depth to show his development as a person and as an artist.
One such example is that of Kitano's nearly fatal motorcycle accident in 1993. Kitano incurred a skull fracture and had to endure several surgeries and months of physiotherapy.
Despite the touchy subject, Montmayeur captures Kitano reflecting on the accident, saying that it's possible that he was almost suicidal at the time, given the various stresses he had in his life.
The French director recalled looking at interview footage of Kitano after the accident, and how the artist would not really answer questions on his mental state at the time.
Yet, Montayeur explained that something changed as time went by. "[Kitano] is now 75 years old, there are certain things that are easier to talk about now than at the time. I think at the time it was also more of a taboo to talk about suicide."
Montmayeur goes on to explain that the accident was also a pivotal moment for Kitano's art. First he delved into painting, then his cinema changed as well, painting a very nuanced picture of Kitano's cryptic character:
"Before [the accident] he would do a movie that was projected towards the outside world, which would talk about Japanese society and its history. After [the accident] his films became more introspective."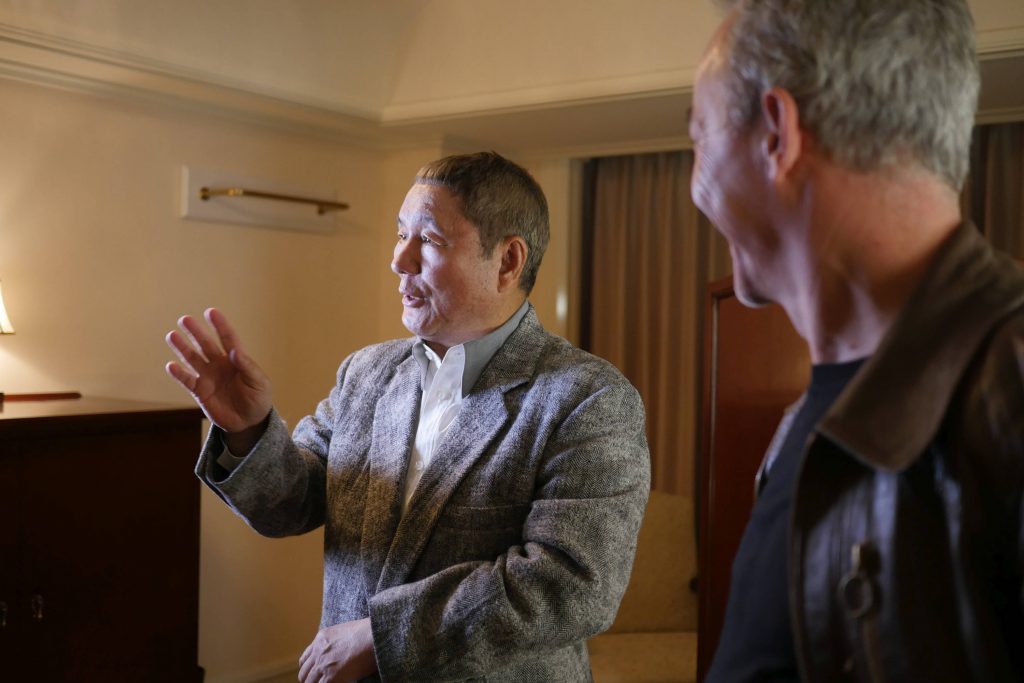 The Working Relationship with Kitano
In the interview, Montmayeur talked of his interaction with the Japanese director, whom he first encountered at the Cannes Film Festival when Kitano came to show his film Kikujiro (1998).
The French director discussed how over a period of ten years, Montmayeur worked making a documentary on Kitano's life. Yet, working with the Japanese director wasn't always easy. For example, the documentarist had to find ways to have Kitano reply to his questions, instead of just joking around.
"I started my interview with a joke, or an expression that would take him by surprise," explained Montmayeur, and continued, "He [Kitano] would laugh, and in turn this would cause him to be a bit serious in response."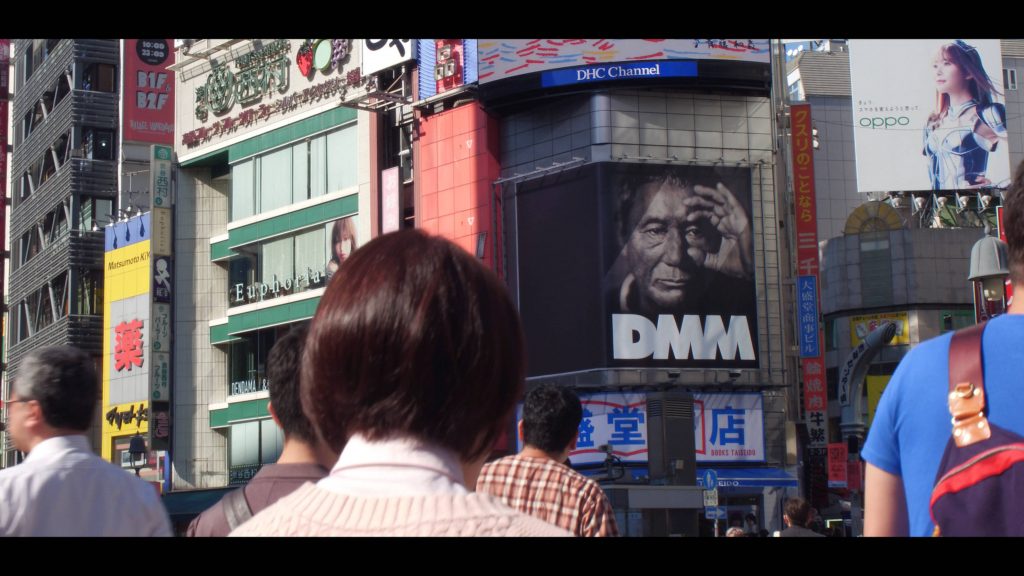 Enduring Influence
The documentary spends some time discussing how Kitano's style has had enduring influence at home and abroad. It had even gained the attention of Japanese director Akira Kurosawa, and Chinese directors Jia Zhang-ke and Diao Yi'nan.
At times actor, at times director, artist or novelist, Kitano seems to never cease creating and innovating. Montmayeur tried to explain:
"I think this is something which he achieved by working in television. [He created] the idea that Kitano will do something different every time. This in turn forces Kitano to reinvent himself each time."
The documentary maker expressed interest in Kitano's next film, a historical drama which is set to be a portrayal of Oda Nobunaga, a famous warrior of 16th century Japan. Nobunaga is known to have been quite eccentric. Montmayeur speculated that it's possible that Kitano wanted to portray a character who is so respected yet so unusual, a bit like Kitano himself.
"I think that [the Nobunaga film] shows incredible strength on his part. The great filmmakers – especially at his age – tend to repeat films they have already made, either theirs or others."
Montmayeur concluded: "Kitano always strives to surprise his audiences. There aren't many artists who are capable of taking risks like that."

Author: Arielle Busetto