INTERVIEW | 365 Days in Ukraine: 'Send Weapons'  Now to End the War Says Expert
At exactly one year since the start of the Ukraine War, international politics expert Andrii Gurenko shares his thoughts on the conflict and Japan's position.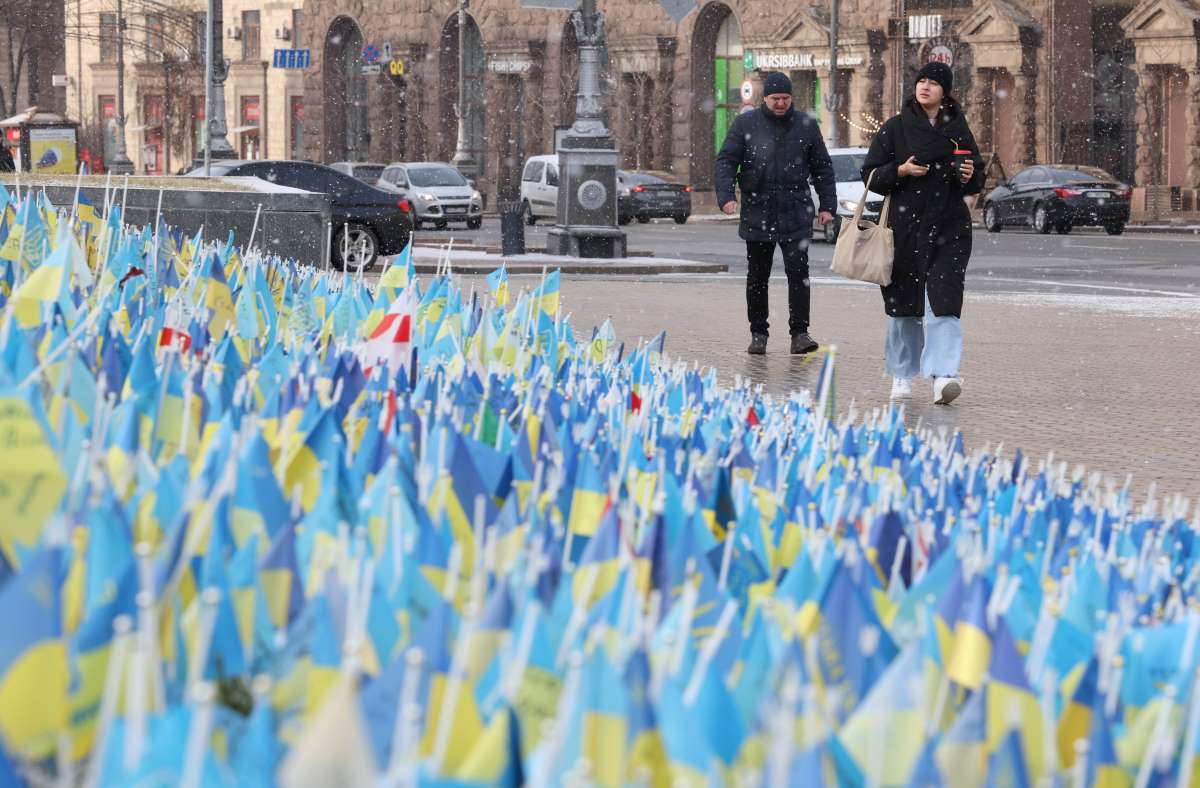 On February 24, 2022, Russia invaded Ukraine from multiple sides of the neighboring countries' borders. Russian military trucks headed for the Ukrainian capital Kyiv, in what many thought might be a blitz war.
One year later, war tactics have changed. International equilibriums have shifted, and the global economy is suffering. But one thing is still true: the war rages on.
How has the Ukraine war developed in this year-long trial? Have we learned anything, and what should Japan and the world do going forward?
These were some of the questions that JAPAN Forward posed in a conversation with Ukrainian international relations expert Andrii Gurenko.
Gurenko responded to questions in a mixed-format seminar in Tokyo. It was coordinated by Yasuo Naito, editor-in-chief of JAPAN Forward. An experienced foreign correspondent, Naito was the Moscow Bureau Chief for The Sankei Shimbun during Russia's short war to annex Crimea in 2014.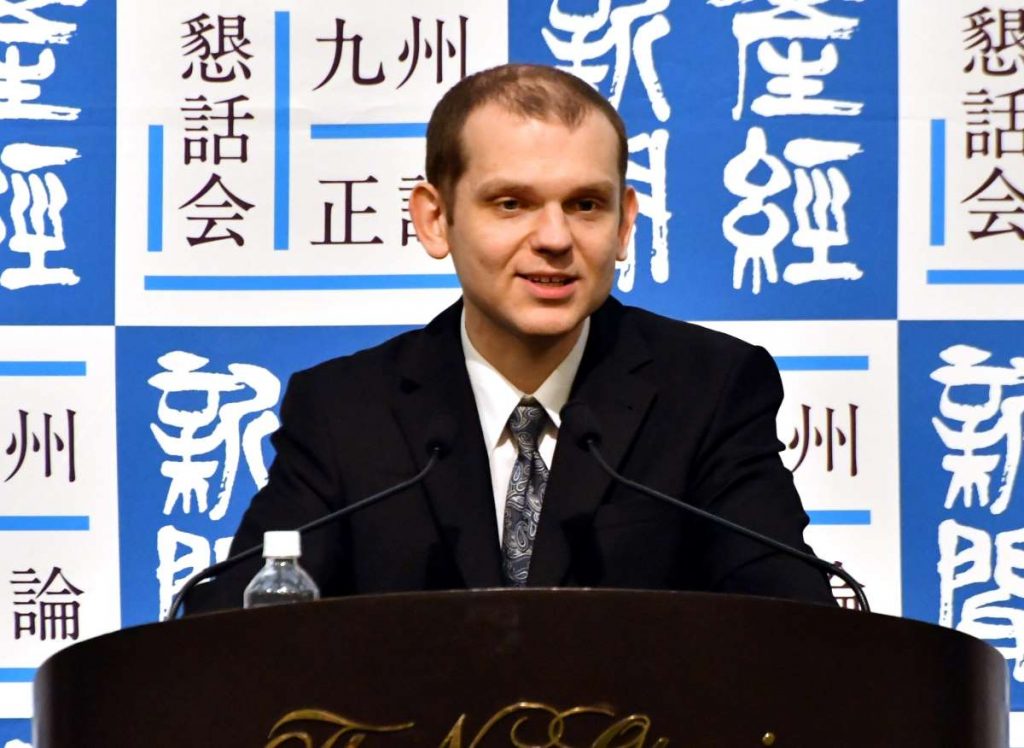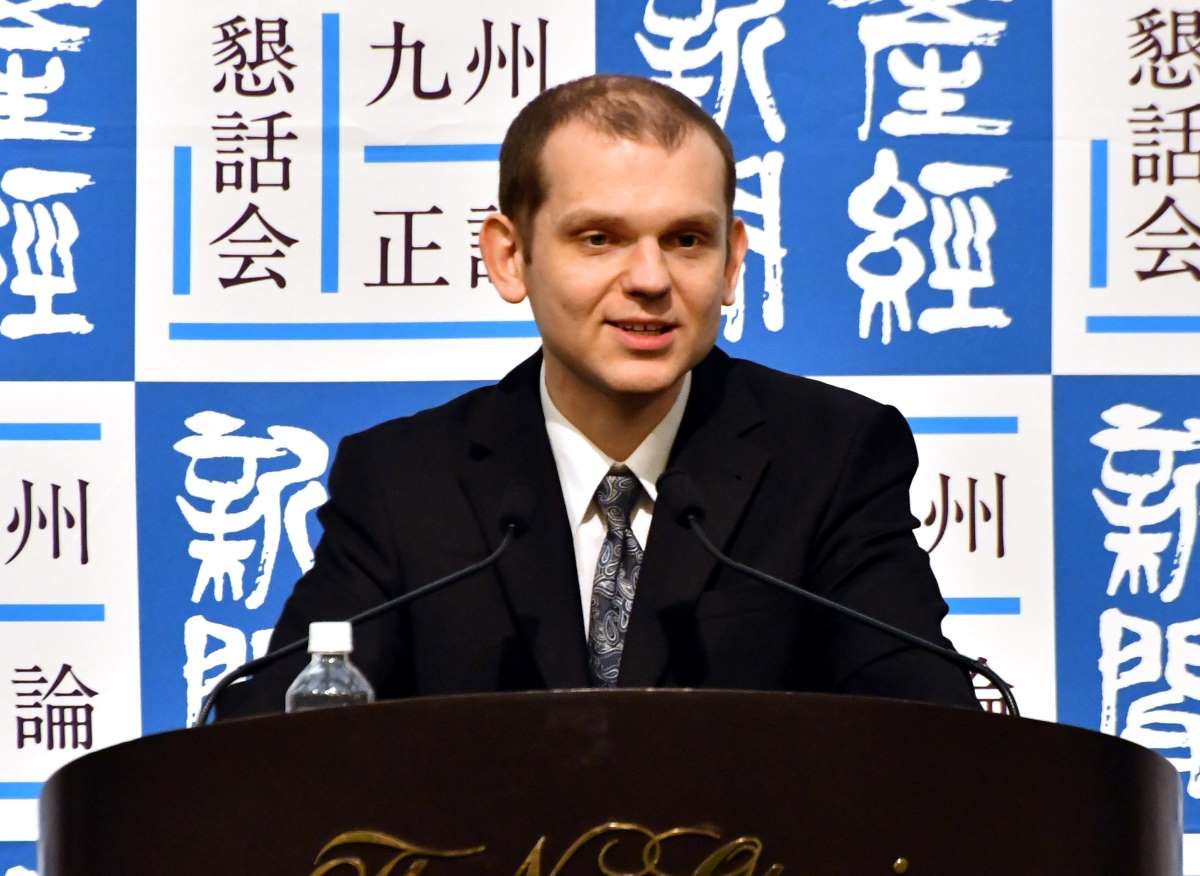 Democracy Must Win
It is critical that democracies win this conflict, argued Gurenko, or they risk falling into a wider general war. Making a comparison to China, he expanded:
"If Russia wins this war, China could imagine that the invasion of Taiwan will be a success. And with that, there is a higher possibility that China invades Taiwan."
The Japan-based international relations expert further expanded that a Russian victory could embolden President Vladimir Putin to claim territories in Moldova, Kazakhstan, Georgia, Armenia, and Azerbaijan. That, he said, would put further pressure on neighboring NATO countries.
To defeat Russia, Gurenko explained what he sees as a simple course of action for success: provide weapons to Ukraine in a timely manner.
"Every day spent debating leads to the loss of life in Ukraine," he said. "We need to decide quickly, and act promptly by sending weapons."
From Blitzkrieg to Stalemate
Gurenko gave a lucid summary of how the war has developed since its beginning in February 2022.
First, Russia attacked while expecting that Ukrainians would not put up any resistance. Gurenko says the proof was in the fact that Russians had military trucks lined up on the highway leading to the Ukrainian capital, Kyiv, making Russian forces easy targets. "Russians did not expect the Ukrainians to have an organized resistance. They didn't think it was necessary to take precautions," he elaborated.
Next, Gurenko delineated how, especially in the summer months of 2022, Russia used artillery warfare to wear down Ukraine. At times it shot off as many as 60,000 rounds of artillery per day. "Put another way, Russia used all the artillery it had set aside for a hypothetical World War III and used it all up on Ukraine," he says. This strategy, however, was largely ineffective in pushing back Ukraine, especially since Western countries were providing them with weapons.
In a third stage, Gurenko described how Russia started aiming for civilian targets. This, he analyzed, was to psychologically wear down the Ukrainian forces. The Ukrainian expert went on to comment dryly, however, that Russia's move was ineffective. "If a country doesn't win against the [opposing] army, it cannot win the war," he argued.
Finally, he reviewed the recent strategy of Vladimir Putin's Russia. That is drafting troops and sacrificing sometimes new and untrained recruits in order to win by numbers. Gurenko called this approach "inhumane."
Not Longer (Just) Putin's War
Gurenko reflected how the Ukraine war carried one big lesson: this was not, in fact, a one-man's war just conducted by Russia's leader Vladimir Putin.
That was a common belief at the beginning of the war in the early months of 2022. Yet, Gurenko explained, the situation changed when Russia mobilized part of the broader Russian population in September 2022.
"Russians who were against the war — or did not want to be drafted — left the country. Those who stayed either support the war or are willing to fight should they be drafted, " said the Ukrainian expert.
"This is no longer Putin's war. It's Russia's war."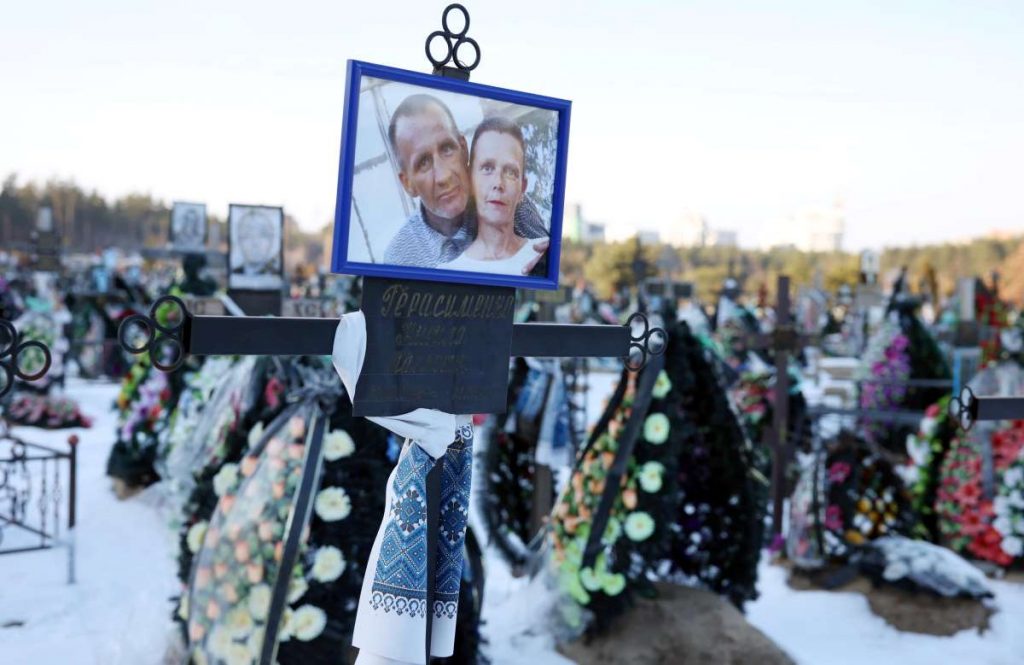 The End of the War, Nuclear Attacks?
Given Russia's conviction in the war, Gurenko was adamant that, for Ukraine and the West, the only outcome can be a military victory.
However, the expert also explained that in his view, Russia's strategy does not suggest a nuclear attack on the horizon.
"If Putin is faced with defeat, there is a chance he might act emotionally and make use of nuclear weapons. Otherwise, I think the chances are quite low."
His reasoning was that a nuclear attack would bring direct United States involvement into the conflict. That would lead to a Russian defeat, said the Ukrainian scholar.
Still, continued Gurenko, even if nuclear weapons are used, they are expected to be of a smaller scale than popular imagination. "We shouldn't imagine something on the scale of atomic bombs," remarked Gurenko, speaking to an audience skeptical of nuclear weapons in the only country to have suffered a nuclear attack.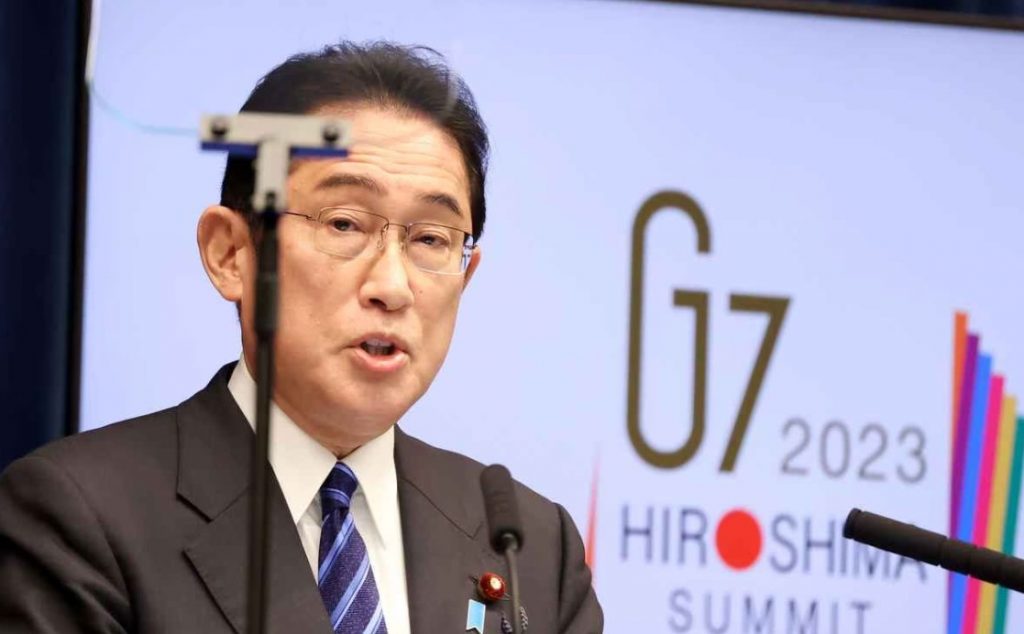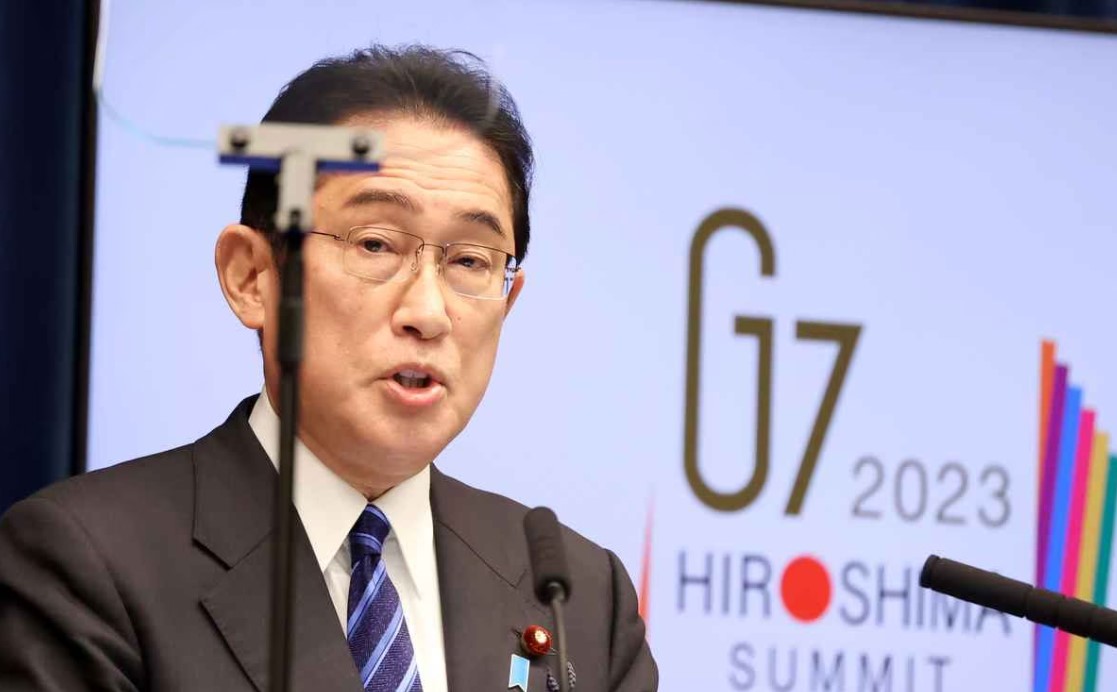 The Role of Japan
The Ukrainian expert also expanded on the twofold role he sees for Japan.
First, he says, Japan should do whatever possible to provide help to Ukrainians.
Gurenko proposed the idea that old weapons set for disposal in Japan could be sent to Ukraine instead.
He also added that Japan should use this moment in time to bring new attention to Japan's dispute with Russia over the Northern Territories. Japan could use the momentum from the sharp drop in Russia's international reputation following its invasion of Ukraine.
"If Japan proactively tells the international community that, just like Crimea, Russia illegally hijacked the Northern Territories of Japan, it's likely that there will be countries willing to listen," he concluded.
RELATED:
Author: Arielle Busetto