INTERVIEW | Hawaii Governor David Yutaka Ige on Connecting the Two Countries
In Tokyo for the 2022 US-Japan Council meetings, David Yutaka Ige spoke about how his Japanese-American heritage shaped him and his admiration for Shinzo Abe.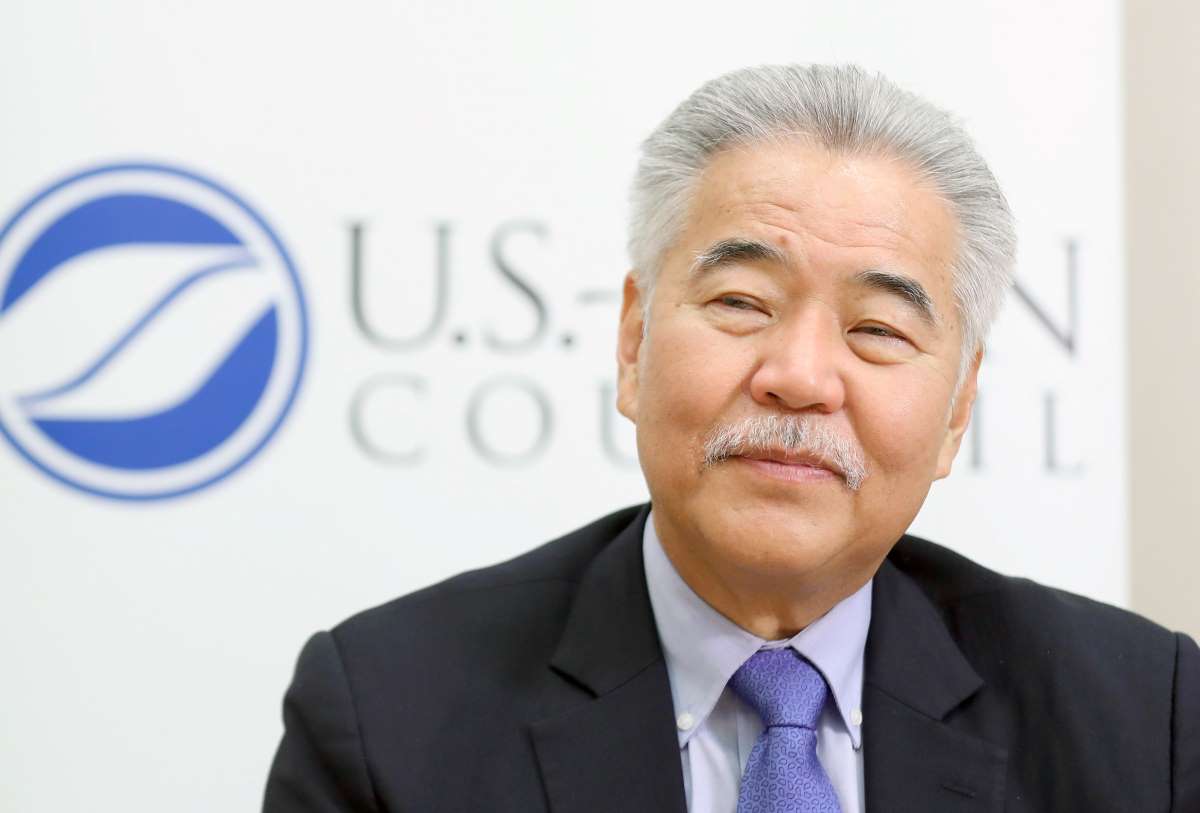 In an exclusive interview with the Sankei Shimbun, Hawaiian Governor David Yutaka Ige, a third-generation Japanese American, discusses US-Japan relations and his friendship with former Prime Minister Shinzo Abe.
The interview took place during the 2022 Annual Conference of the US-Japan Council, held on October 27 and 28 in the spirit of the global return to normalcy. The theme of the conference was "The Great Reconnect: Strengthening Alliances, Partnerships and Communities."
The US-Japan Council is a non-profit organization that aims to promote Japan-US exchange. The event featured panels on economic ties, collaboration in technology development, and the relationship between local leaders and political communities.
Excerpts of the interview follow.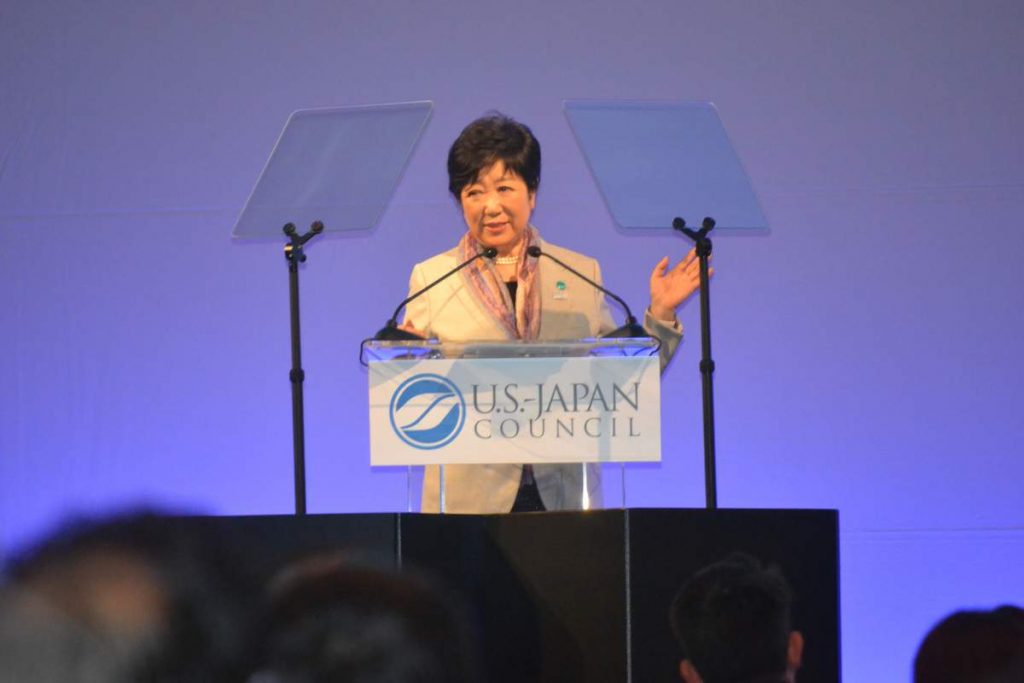 Spirit of Compassion
As Ige recalled the sudden death of the former prime minister, he referred to Abe as a "true friend." He further praised Abe's diplomatic efforts to strengthen Japan-US relations by describing Abe as a man with an "aloha spirit," by which he meant a spirit of compassion and tolerance.
Significantly, Abe was the first Japanese incumbent to pay his respects at Pearl Harbor, where the war between Japan and the US broke out.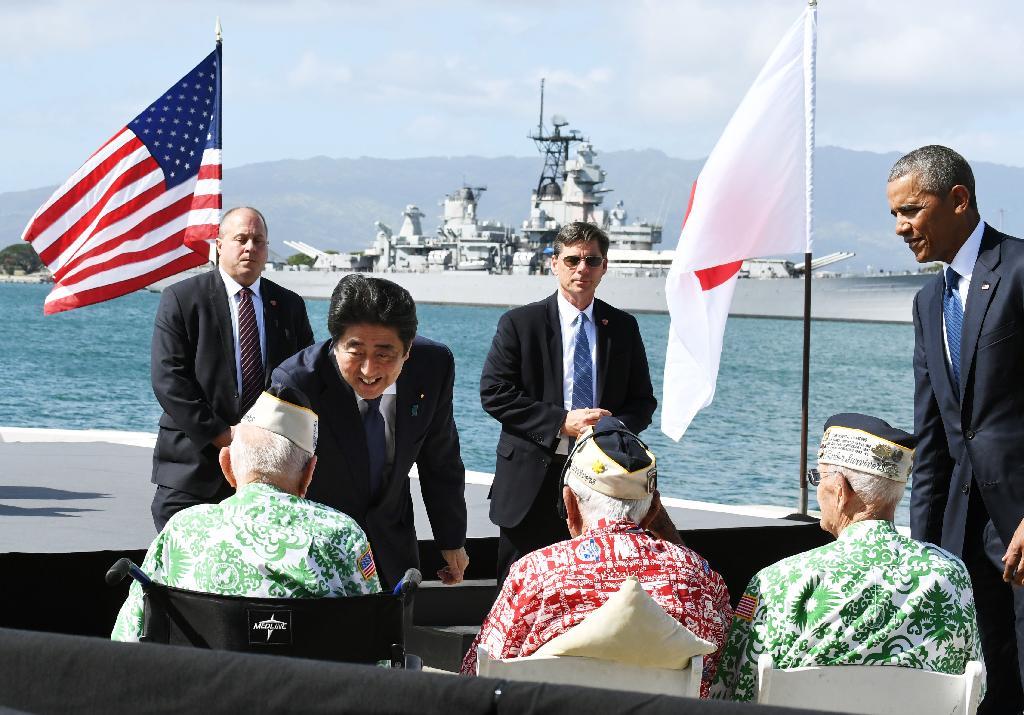 Abe was "a True Friend of Hawaii"
Abe was shot during a stump speech for the Upper House election in July. Recalling the time he first heard the news, Ige said, "I was devastated. He was a true friend of Hawaii."
In December 2016, on the 75th anniversary of the Japanese attack on Pearl Harbor, Abe visited the USS Arizona Memorial with then- US President Barack Obama. The memorial is dedicated to the victims of the Pearl Harbor attack.
In that pivotal moment, Ige was the one who received Abe in Hawaii. "It was an unforgettable event in my life," he said.
Governor Ige's father was a member of the 442nd Infantry Regiment. It was a Japanese-American unit of the US Army that fought on the European front. He had joined, desperately needing to prove his loyalty after Japan attacked Pearl Harbor.
After the war, Ige's father devoted his life to building a society that gave equal opportunity to all, regardless of ethnicity or origin. He was determined to prevent the discriminatory treatment of Japanese Americans from ever happening again.
For this reason, the first joint visit by US and Japanese leaders to the Pearl Harbor memorial was a deeply moving moment for Ige. "I know both the hardships and achievements of second-generation Japanese Americans, including my father. I couldn't help but feel proud of the visit. It symbolizes true reconciliation between the two countries."
Governor Ige also witnessed Abe's character during his stay in Hawaii. Abe was always mindful of others. When he attended a large dinner gathering of local Japanese Americans, he made sure to go around each table to connect with everyone there.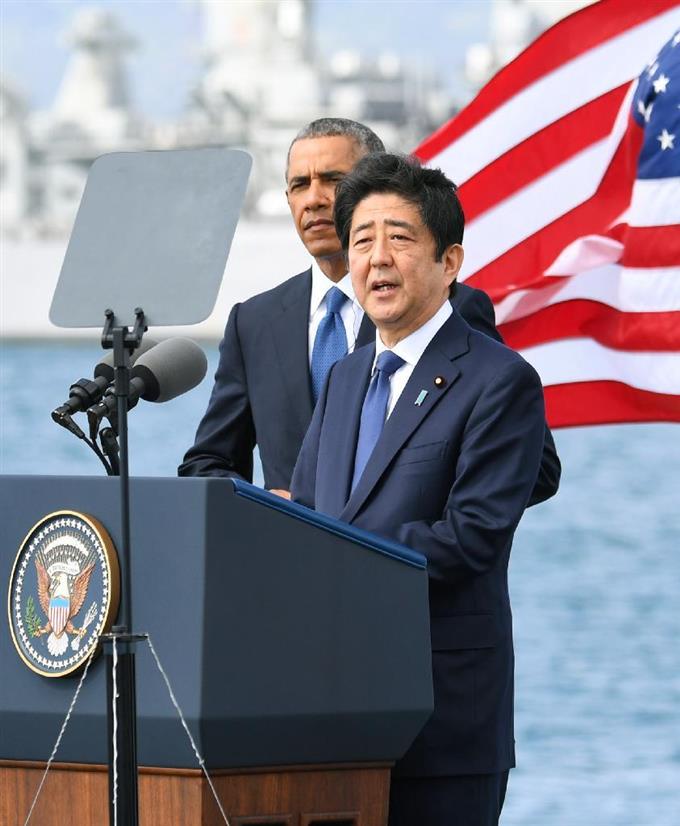 On the Subject of Pineapples
As for Governor Ige, he had a great time talking about pineapples.
With a guilty smile, Abe confided that he had only ever eaten cored pineapples. When his relatives sent him a whole pineapple, he didn't know where to begin.
Soon, Ige was enthusiastically showing Abe how pineapples were cored. It so happened that Ige's first job was at a pineapple canning factory.
"Abe was an accomplished politician who formed a close friendship not only with former US President Barack Obama but also with former US President Donald Trump, who has a very different personality. That is what made US-Japan relations even stronger."
Finally, in reference to the prolonged Russian aggression against Ukraine, which also threatens the security of the Pacific region, Ige said, "I am acutely aware of the need to strengthen Japan-US relations."
It is during such a time that Abe's absence is felt most keenly.
"He had the ability to deal with any international crisis," Ige said.


RELATED:
Read the article in Japanese at this link.

Author: Yukako Ueki
Introduction by Arielle Busetto