INTERVIEW | Tsutomu Nishioka: Emerging on Japan's Front Lines with Korea
Tsutomu Nishioka, a Korean Peninsula expert, assesses Yoon Suk-yeol's presidency and the issues at stake for the region in a revealing 2-part interview.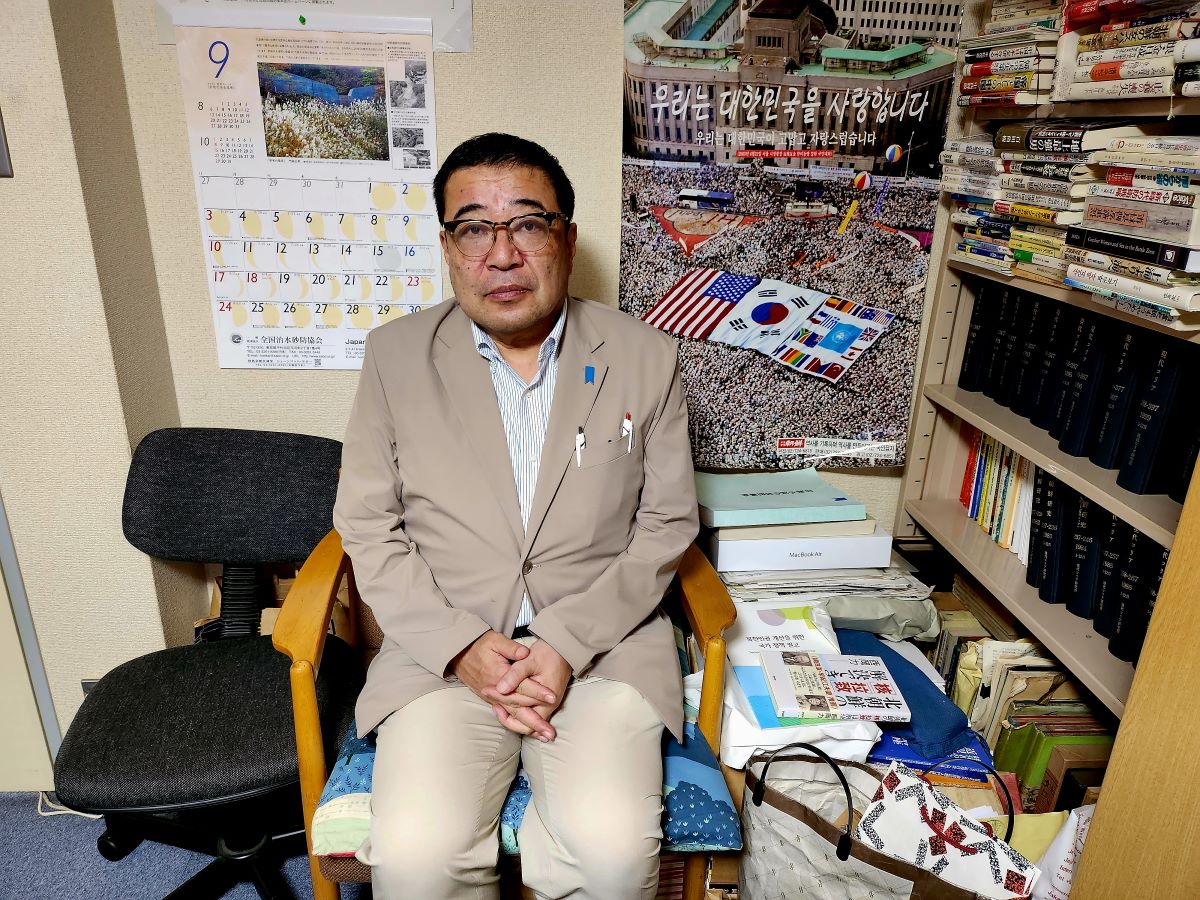 In late September, I picked up a new book by Tsutomu Nishioka on my business trip to Tokyo. A professor at Reitaku University, Nishioka is a diplomatic and security expert well-versed in East Asian Affairs. As a journalist covering this region, he's also my go-to person for expert opinions. As expected, his book read smoothly.
Three chapters especially caught my attention. The first was Nishioka's assessment of South Korean President Yoon Suk-yeol, who assumed office in March 2022. Second was his observation of the shifting perceptions in South Korea (Republic of Korea, ROK) over the comfort women issue.
Lastly, and perhaps a more pressing issue for Japan was the recent developments on the Rachi Mondai, or abductions issue. This encompasses the issues surrounding North Korea's abduction of Japanese citizens.
Professor Nishioka has spent the last 30 years professionally engaged with Korean Peninsula affairs, including Tokyo's myriad diplomatic challenges. As the comfort women and the abductions issue approach new tipping points, Nishioka's views have been highly sought after. I immediately reached out for an interview, and he readily agreed. He took time out of his packed schedule for an exclusive interview with JAPAN Forward at his Tokyo office.
Excerpts of the interview follow.
First of 2 parts
Your new book, "Crazy Neighbor" (狂った隣国) was released in September. In it, you analyzed Yoon Suk-yeol's ascendance to the presidency. Would you elaborate?
In March 2022, Yoon Suk-yeol was elected president by a narrow margin of only 0.7% of the vote in a contest against leftist Lee Jae Myung. Initially, I didn't consider Yoon to be a conservative leader. For starters, he was a prosecutorial technocrat with zero political experience who rose to the prosecutor general under the liberal Moon Jae In administration.
Yoon ran for and won the presidency in the then-opposition conservative People's Power Party. He became known by confronting the Moon administration's attempts to strip prosecutorial authorities mid-way into his term. In fact, it was Yoon who spearheaded the prosecution of Cho Kook, a close confidante of President Moon and former justice minister under its administration.
Thus, Yoon's prospects of similarly indicting Moon and his bedfellows if elected president were the main reason conservatives in South Korea rooted for him.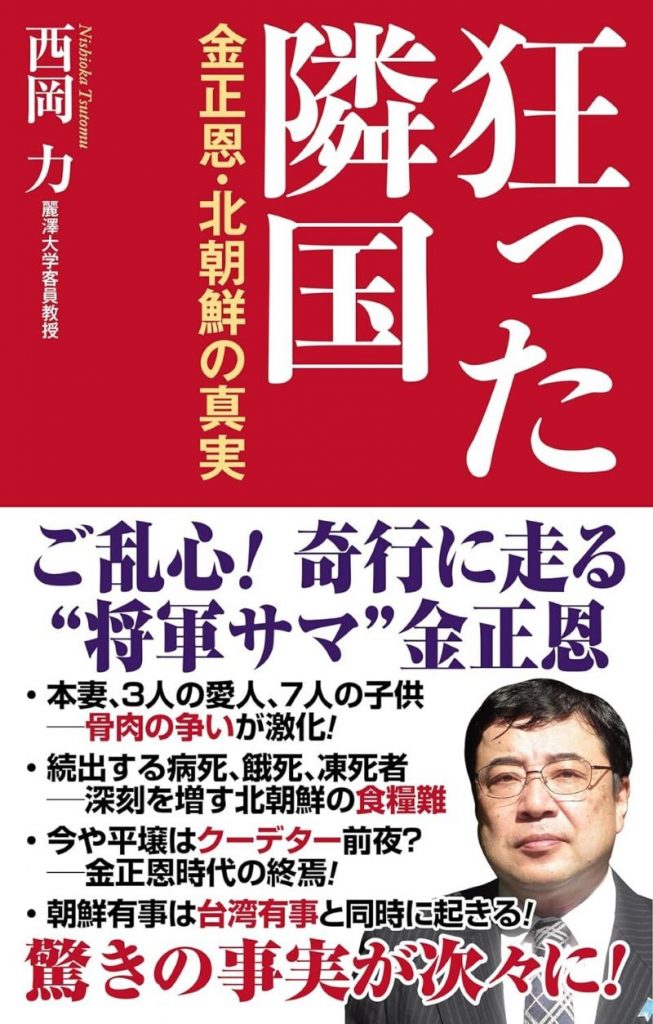 As of now, however, there has been no visible investigation into former president Moon. Moreover, a South Korean court recently denied an arrest warrant for Lee Jae Myung, Moon's successor as party head. That said, President Yoon has repeatedly criticized Moon and his circle as "anti-state forces" (albeit not explicitly). So I believe their arrest is still plausible during his presidency.
What is your assessment of President Yoon after he assumed office?
Let me begin by evaluating Yoon's security awareness.
The greatest security crisis facing South Korea today is the North Korean threat. Kim Jong Un has already launched seven ballistic missiles between September 25 and October 9, 2022. Drills conducted by the "Tactical Nuclear Operation Unit" at that time, roughly speaking, were an exercise targeting South Korea, Japan, and Guam.
In short, North Korea is openly undertaking an offensive exercise with nuclear weapons and tactical nuclear weapons that are used in actual wars.
Yoon is vigilant of such threats. South Korea's deterrence against potential North Korean nuclear attack consists of these three components:
"Kill Chain," a preemptive strike system. It detects signs of missile launches. Then it attacks launch bases and control facilities, including mobile ones, before the missile is launched.
Korean Air and Missile Defense System (KAMD). This system intercepts missiles before they hit the ground.
The Korean Massive Punishment and Retaliation (KMPR) system. This is available once the missiles actually hit the ground.
Yoon places particular emphasis on the KMPR. He believes that the extension of this system is possessing nuclear weapons of its own.
How about military cooperation with South Korean allies?
Yoon and [United States President] Joe Biden announced the "Washington Declaration" on April 26. Its details show that Yoon is making strenuous efforts to buttress the ROK-US alliance against the North Korean nuclear menace. He hopes to achieve this by constructing a formidable deterrence mechanism.
What is your assessment of President Yoon's 'History Wars'?
Yoon feels a sense of urgency that his country cannot be normalized without conquering the history war. This is what I often describe as overcoming the "anti-Japan and anti-Korean historical views."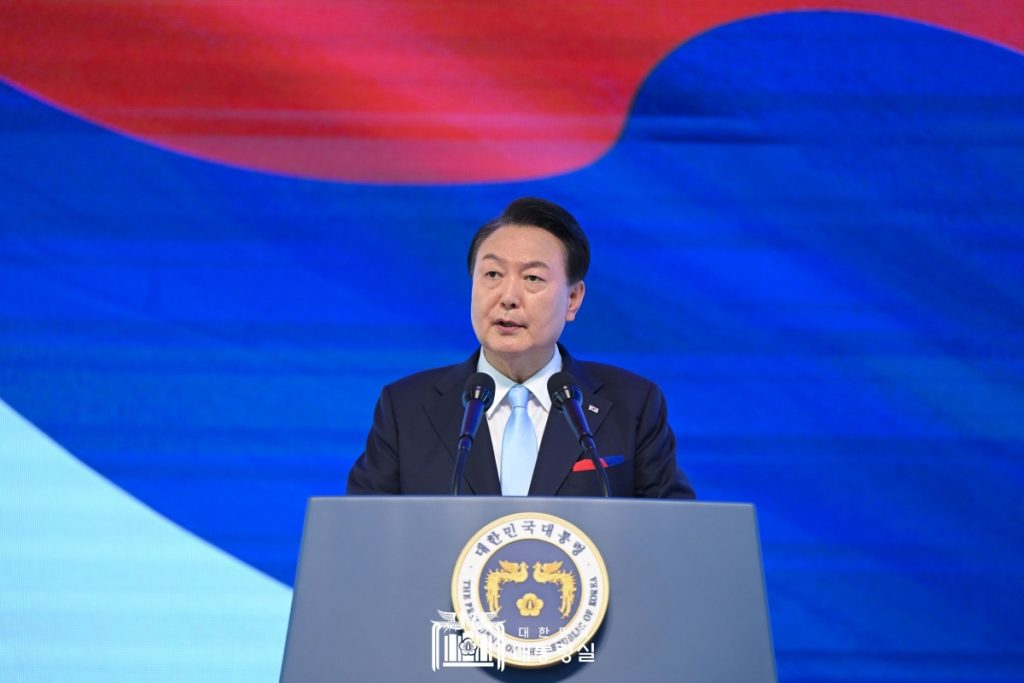 For example, take his speech on June 28, the 69th anniversary of the founding of the Korea Freedom Federation. In it, Yoon criticized the "anti-state forces with distorted historical perceptions and irresponsible state views."
Similarly, at the commemoration ceremony marking the 75th anniversary of Korea's liberation on August 15, Yoon again emphasized the need to overcome anti-Japan and anti-Korean historical views. He delivered a courageous speech in which he designated the country's anti-Japan leftists as "anti-state forces."
Although he didn't pinpoint names, his speeches were directed at politicians like former President Moon and Lee Jae Myung. Both are firmly pro-North Korea and anti-Japan. It also extends to labor unions, media, and the academic community dominated by the left.
While Yoon refrained from mentioning the crucial point that this year marked the 75th anniversary of the nation's founding, listening to his speech gave me a sense of hope.
You wrote in your book about a huge scoop on the 2018 Japan–South Korea 'radar lock-on' dispute. Can you explain?
In December 2018, a South Korean Navy Aegis destroyer and two large maritime coast guard vessels rescued a North Korean wooden boat drifting in the Sea of Japan. When Japan's maritime patrol aircraft approached the scene, the South Korean warship beamed its fire-control radar at the aircraft. This marked the beginning of the incident.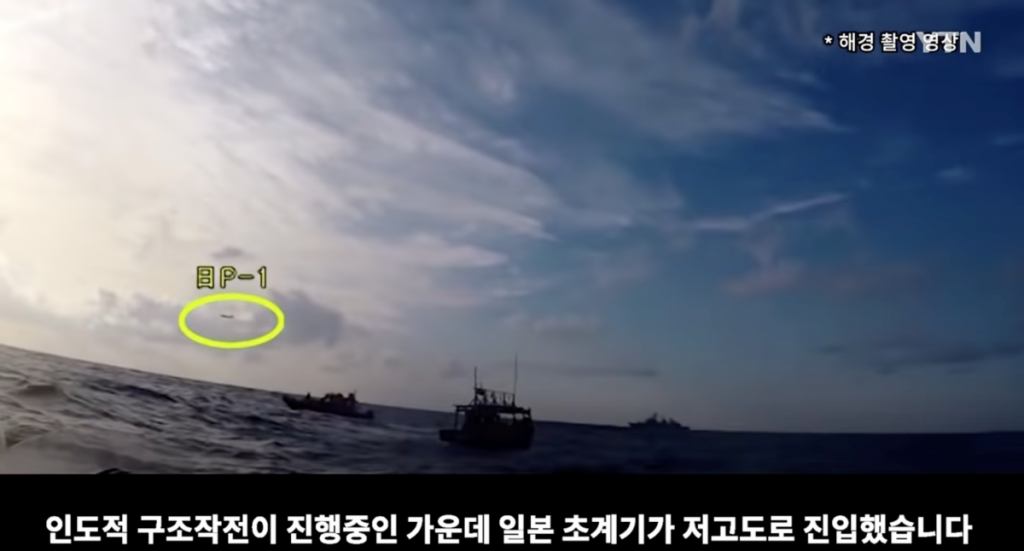 Lately, I heard a shocking revelation from a North Korean source regarding this issue. According to the source, there were four officials from North Korea's Supreme Guard Command aboard the wooden boat. They were targets of a major purge back home and accused of leaking Kim Jong Un's whereabouts to US intelligence agencies using modified smartphones.
The four had planned to defect to Japan on the high seas. At the time, Moon and Kim had robust ties. So the three chose Japan fearing they would be forcibly deported home had they defected to South Korea.
North Korea ultimately failed to take the four men into custody. Then, the Kim regime contacted the Moon administration via a hotline requesting the capture and repatriation of the four men. Responding to the call, the Moon government deployed warships to track down the wooden boat.
When the South Korean forces discovered the boat, one of the four onboard was already dead. The three remaining men were handed over to the North Korean authorities three days later without any investigation. The three were said to have been executed after being probed in North Korea.
The 'Camp David Principles' were announced at the Japan-US-South Korea summit in August. Although it didn't go as far as a military alliance, President Yoon expressed his willingness to increase military cooperation with Tokyo. Can the South Korean military be trusted?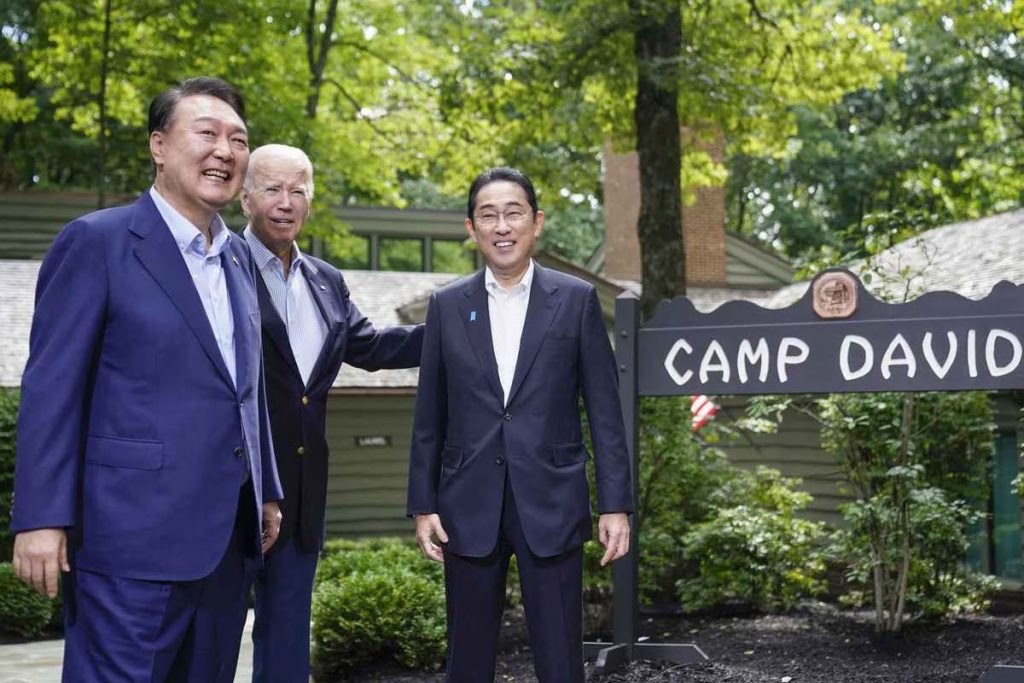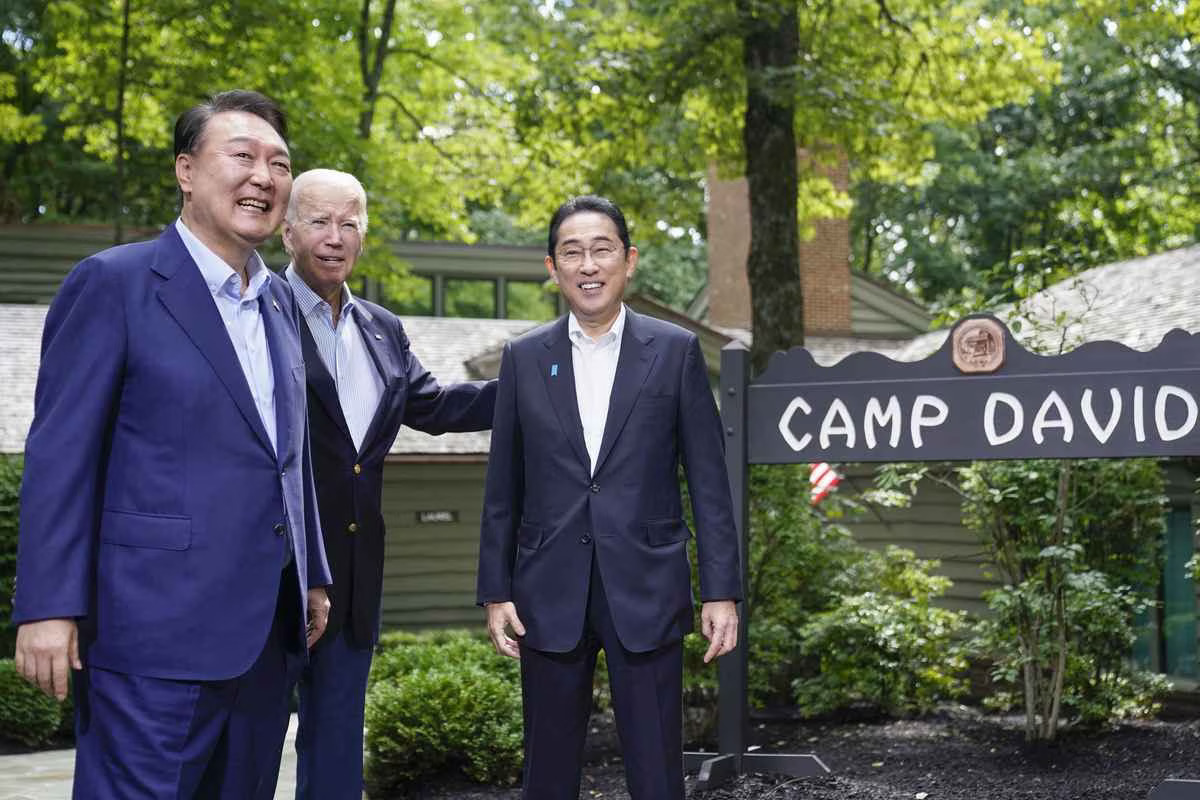 Without a thorough investigation into the radar lock-on incident and the punishment of those involved, one can only surmise that forces with some kind of links to North Korea are still lurking within the South Korean government and military.
Under such circumstances, maintaining military cooperation vis-à-vis South Korea has its limits. The Japanese government should duly recognize this fact while promoting cooperation with the Yoon administration and the South Korean military.
Continues soon in part 2: INTERVIEW l Tsutomu Nishioka: History, From Comfort Women to Abductions
RELATED
(Read the article in Japanese.)
Author: Kenji Yoshida