Is Foreign Media Paying for the Singapore Hotels of Kim Jong-un, North Korean Delegation?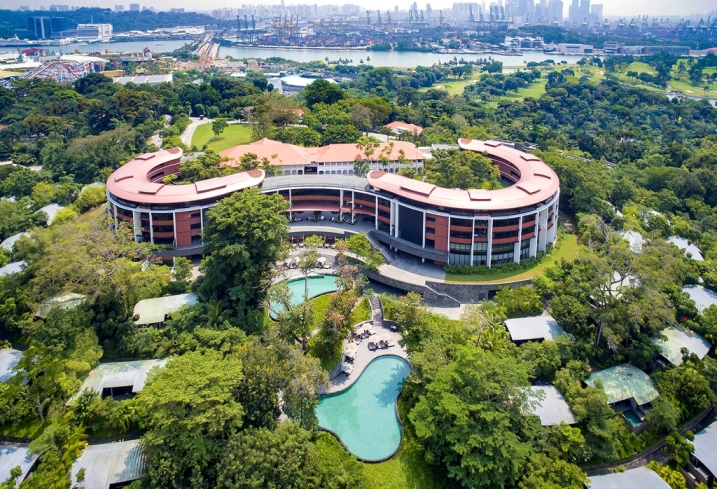 Hideki Yoshimura
Who will pay for the hotel rooms of North Korean leader Kim Jong-un and his delegation during the United States-North Korea Summit in Singapore?
The North Koreans have requested for Kim a suite that costs over ¥650,000 (US$6,000), while at the same time claiming they cannot pay due to a "shortage of foreign currency." But, not wanting to lose face, they have also rejected U.S. support. Singapore therefore expressed willingness to shoulder the burden.
"So the media will end up paying for it," a cameraman friend of mine said angrily.
It's a speculation that foreign media crew cannot help but make. The Singaporean government has announced rental rates for media facilities that are pricier than many anticipated.
My friend figures the hotel costs for the North Koreans will be taken from these funds, forcing the western media to pay in a roundabout way.
According to the local Singapore paper, The Straits Times, approximately 3,000 journalists have registered for the event. The number includes 100 from Japan's NHK and 80 from the United Kingdom's BBC broadcasting outlets.
Renting a media booth is one way for these journalists to ensure getting a seat in the press center, but a 12-square-meter booth with two chairs will run them SG$8,000 (about US$6,000). While Singapore is known for its high cost of living, even here this price is extreme.
What's even more astonishing is the daily rental rate for broadcasting space—SG$12,000 (US$9,000) for an indoor spot, and SG$15,000 (more than US$11,000) for an outdoor spot. A "premium" position with a scenic view may also be offered "subject to approval" by the Singaporean government. With locations for media coverage not even finalized, are we being swindled?
If North Korea has the money to make nuclear weapons, how on earth is it unable to pay for the hotel rooms of its leader and his delegation?
It's infuriating. At The Sankei Shimbum, we're known for getting the job done with just a select few. I'll just have to keep a stiff upper lip and do my best to keep relaying information from my post here in Singapore.