Japan Auto Manufacturers, Famous Sake Production Stop Operations Due to Floods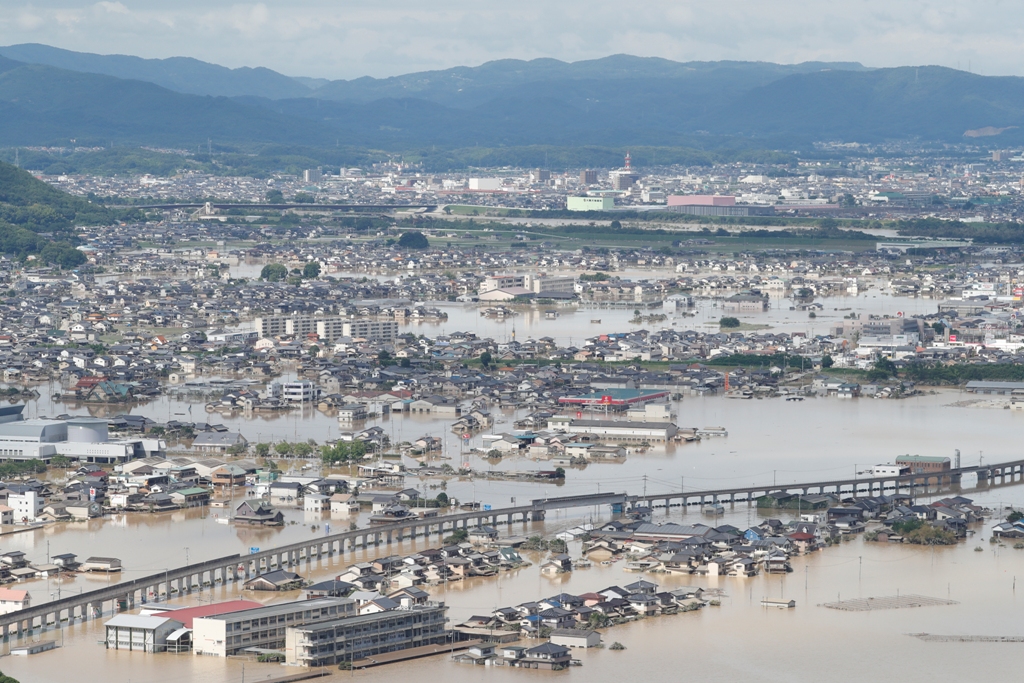 The Sankei Shimbun
The heavy rains concentrated in Western Japan also continued to impact businesses.
Automobile manufacturers are having difficulty procuring parts due to disruption of the transportation network.
Mazda and Daihatsu Motors decided to stop operations on July 9 at factories in impacted areas, including Kyoto, Hiroshima, Yamaguchi, and Oita prefectures.
Meanwhile, Mitsubishi Motors opted to proceed with operations at its Mizushima factory in Kurashiki city, Okayama Prefecture, and took steps to restart activity.
Mazda will suspend operations until July 10 in two factories, its head office factory in Fuchu-cho, Hiroshima Prefecture, and the Hofu plant in Hofu city in Yamaguchi Prefecture. Due to the necessity of ensuring employee safety, the company will decide after July 11 on how to proceed.
The Daihatsu Motors also has four plants in the impacted area, including the Ikeda Plant in Ikeda city, Osaka Prefecture, the Kyoto Plant in Oyamasaki Town, Kyoto Prefecture, the Shiga Second Plant in Ryuo Town, Shiga Prefecture, and the Oita Plant in Nakatsu City, Oita Prefecture. Daihatsu decided to postpone resumption of operations and will re-evaluate the situation on the evening of July 9.
Equipment maker Kubota's Amagasaki and Hanshin plants in Hyogo Prefecture were both damaged by floods, stopping some production lines on July 6. However, Kubota plans to resume full operations from July 9.
Sharp has a manufacturing base for mobile phones in Higashi Hiroshima City, Hiroshima Prefecture, where landslides have occurred. The company is monitoring the situation. Due to limited damage, the factory will operate normally from July 9. However, Sharp has declared that it would be necessary to monitor the situation regarding the procurement of parts in order to avoid glitches in the production process.
Asahi Shuzo Co., Ltd. in Yamaguchi Prefecture, which produces Dassai—a sake brand that is very popular abroad—also halted manufacturing due to heavy rain and flooding which caused damage to its warehouses.
(Click here and here to read the articles in Japaneses.)