Japan Halts New Entries to Visa Holders From All Countries Starting December 28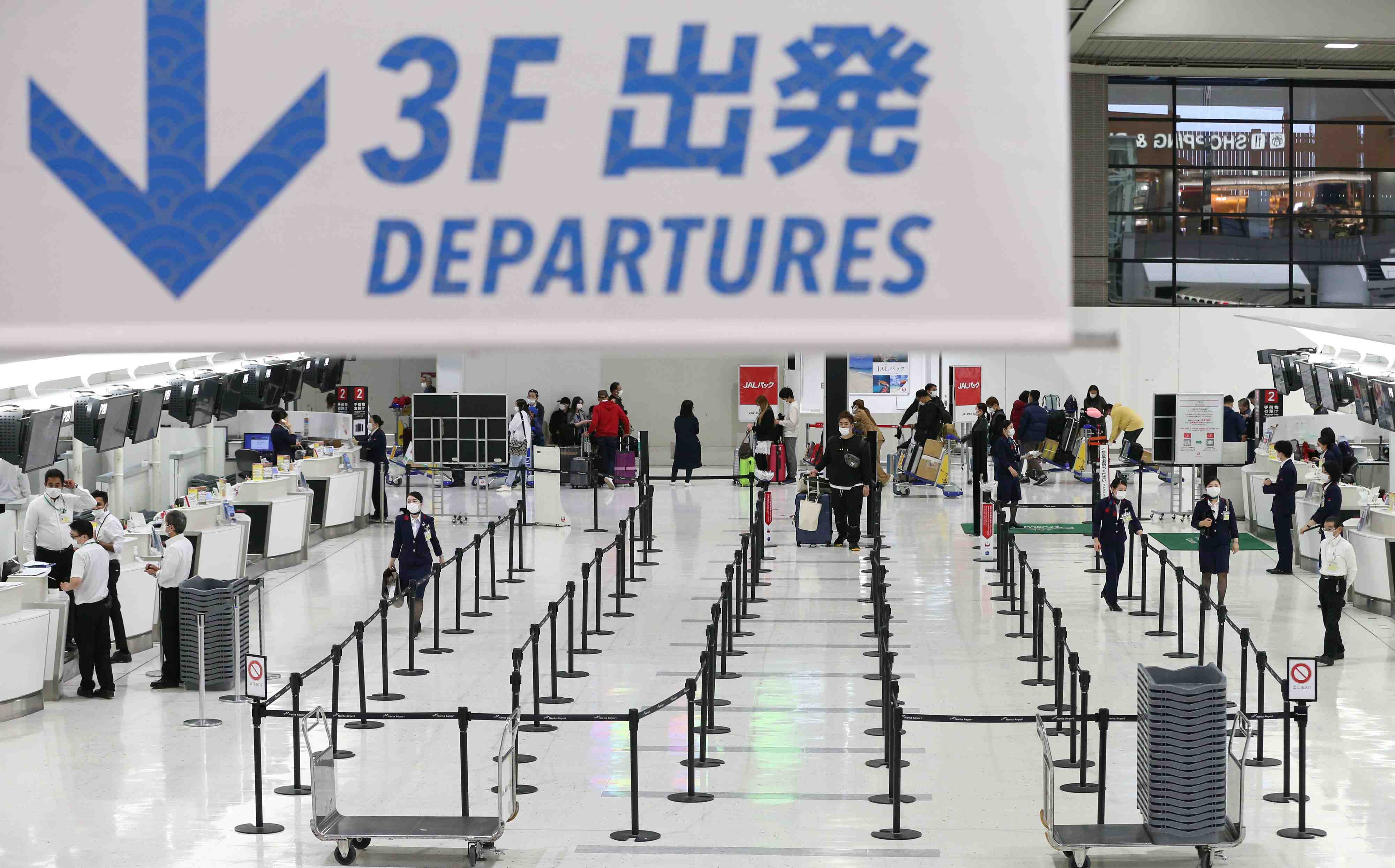 The Ministry of Foreign Affairs of Japan announced on December 26 that they are strengthening immigration measures, following the spread of the new, more contagious variant of COVID-19 first found in the UK and South Africa.
Starting on December 28 until the end of January 2021 all new entries to visa holders from all countries and regions will be temporarily suspended.
This doesn't apply to those who have already entered Japan and already hold residency permits (in addition to a visa) to live here. Under the new measures they are allowed to re-enter the country.
Since October 1 Japan had relaxed entry restrictions for those coming for work, study and other reasons from many regions, such as Vietnam, Singapore and South Korea.
This comes after the Japanese government had announced they would be barring new entry to all visa-holders coming from the U.K. (decided on December 23) and South Africa (decided on December 25).
On the reason for taking a broader decision at this point in time, the immigration office has said that "it's important to identify the epidemiological factor [of the new variant of the virus]." The decision therefore leaves room for the norms to be adjusted again at a later date.
There is one important caveat, which people just about to come to Japan should be mindful of. According to the website of the Ministry of Foreign Affairs, for some new entries in Japan who have a visa in hand, the government is allowing entry from level 3 advisory level countries. However, these entries are conditional on three things:
You must not have visited the U.K. or South Africa at any time in the fourteen days prior the date of the date your flight would land in Japan.
You must land in Japan no later than January 3, 2021.


Strengthened Measures for All Entrants
The government is also clamping down on measures that until now had allowed looser norms for those who used short term business travel to come and go from certain countries.
From September until the new restrictions beginning December 28, travelers were allowed to forego the two weeks of quarantine upon returning to Japan under certain circumstances and when traveling to and from certain countries. From December 28 to the end of January, 2021, all these exceptions are temporarily suspended both for foreigners visa holders who have resident status in Japan and for Japanese citizens.
However, travel under the business track and residence track will still be allowed, but with the added requirement of requiring a two-week quarantine on arrival.


Additional PCR Test Requirements for Travelers
In addition, from December 30 for everyone coming from countries where the new variant of the virus has been confirmed, (including Japanese) the government now requires a certificate of a negative PCR test which must be conducted no more than 72 hours prior to departure to Japan. Japanese citizens were previously exempt from having to provide proof of a negative PCR test before entering the country.
The countries identified by the Japanese government as having confirmed the new strain of COVID, as of December 26, are: France, Italy, Ireland, The Netherlands, Denmark, Belgium, Australia and Israel. The list is subject to change, however. Before making any travel plans, make sure to check the website of the Japanese Ministry of Foreign Affairs for more information.
In addition, all entrants from any country, including Japanese citizens, are required to submit to a PCR test upon entry to Japan. Should a negative certification of PCR not be confirmed, the entrant will have to submit to two weeks of quarantine in a designated accommodation. Under business travel and the residence track, Japanese citizens and foreign residents were allowed under certain conditions to forego the PCR test upon entry to Japan, which is no longer allowed under the new measures.
In essence, it means that the measures that had been imposed on new entrants coming from the U.K. and South Africa on December 23 and December 25, respectively have now been extended to the whole world.


Author: JAPAN Forward