Sports Replay 2020: A Banner Year for Top Japanese Teams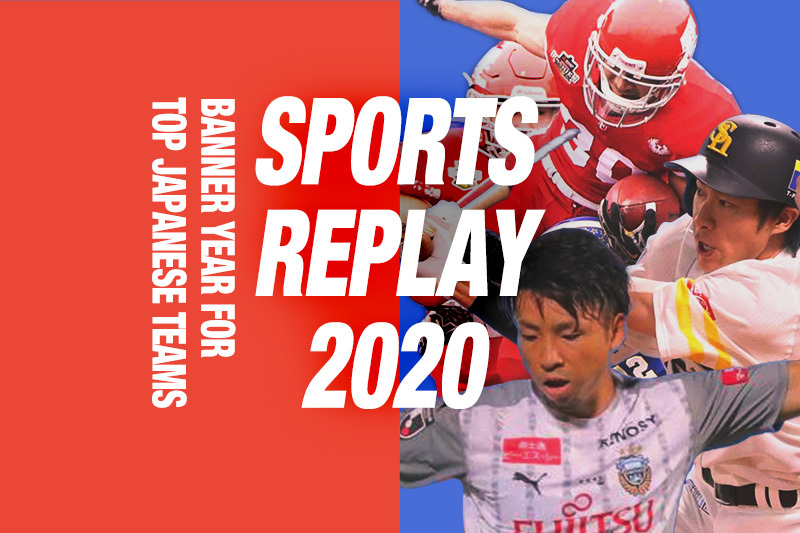 As 2020 comes to a close, JAPAN Forward is highlighting notable sports team accomplishments and individual feats by Japanese teams and athletes, both here and abroad. Join us for a look at the year.

NEXT:
Japanese Athletes Enjoyed Lots of Success Overseas
Athletes Displayed Mettle, Overcame Obstacles
How COVID-19 Impacted Athletes, Teams and Events

Even though the sports calendar wasn't a replica of 2019 due to the disruptive forces of the COVID-19 pandemic, most of Japan's professional leagues and teams completed their seasons this year.
A notable exception: The 16-team Japan Rugby Top League, which canceled its season in late March after teams had played just five matches. The global crisis put their season on the chopping block, and a total of 42 matches were wiped off the schedule.
With interest in the sport receiving a big boost from the Brave Blossoms' success at the 2019 Rugby World Cup in Japan, the abrupt end to the Top League season was a real disappointment for team and league officials, as well as fans and others associated with the sport throughout the nation.
Moreover, basketball's B. League, which formed as a merger of the corporate NBL and the bj-league in 2016, was forced to call off the rest of its season and the playoffs in March. Instead of the first division's 18 teams completing their 60-game season, the two-time defending champion Alvark Tokyo (32-9) had the most wins. They also played one more game than two top rivals, the Utsunomiya Brex (31-9) and Kawasaki Brave Thunders (31-9). See below for more on the ongoing 2020-21 B. League campaign.


Dominant Champions in NPB, J. League
Without a doubt, 2020 provided fans with plenty to celebrate in Japan's most popular pro leagues, Nippon Professional Baseball and soccer's J. League.
The Fukuoka SoftBank Hawks surprised no one by winning the Pacific League pennant and collecting their fourth straight Japan Series crown in an abbreviated campaign (120 games instead of the normal 143) that got underway in June.
Kawasaki Frontale boss Toru Oniki's club cruised to its latest J. League title. At the time this was written in late July, a five-match win streak early in the season was a good omen. Those five games, however, stretched to 12. Kawasaki won 26 of 34 matches and earned three draws. Frontale's 83 points separated them by a large margin from Gamba Osaka, who placed a distant second with 65 points.

It was probably fitting, in fact, that both teams emerged as league champs on the same night. The collective excellence of the Hawks and Frontale was showcased in a recent Japan Sports Notebook, which noted that both teams sealed their titles on November 25.
Perhaps it was a bit surprising, though, that the Hawks completed a four-game sweep of the Yomiuri Giants for the second straight year in the best-of-seven baseball championship series. The Hawks recorded 5-1, 13-2, 4-0 and 4-1 wins in succession to eliminate the Giants.
The Hawks, guided by prolific winner Kimiyasu Kudo, won 73 regular-season games, finishing atop the Pacific League standings by a country mile ahead of the Chiba Lotte Marines, who had 60 victories. Only one stage of the Climax Series was held this year (instead of the customary two-stage format), and SoftBank swept past Lotte with two quick wins buoyed by the automatic one-game advantage entering the series for the pennant winner.
The Giants amassed 67 wins, and because the Central League decided to skip its Climax Series this year, they avoided facing either the Hanshin Tigers or Chunichi Dragons for the right to represent the CL in the Japanese Fall Classic. It was a one-way trek for manager Tatsunori Hara's club: from a dominant regular season to a rematch with the Hawks.
Among noteworthy statistical achievements on the baseball diamond in 2020, Orix Buffaloes standout Masataka Yoshida had an NPB-best .350 batting average, a career-best total. What's more, Yoshida only struck out 29 times in 408 at-bats.
Tohoku Rakuten Golden Eages slugger Hideto Asamura was No. 1 in home runs (32) and Sho Nakata of the Hokkaido Nippon Ham Fighters was first overall in RBIs (108). On the basepaths, Gunma Prefecture-born speedster Ukyo Shuto, who plays for the Hawks, proved his talents again and again, stealing 50 bases to lead NPB in that category.
Hawks superstar outfielder Yuki Yanagita, who batted .342 with 29 homers and 28 doubles among his NPB-leading 146 hits, was named the Pacific League MVP for the second time. He earned his first award in 2015.
Giants ace Tomoyuki Sugano, the Central League MVP, went 14-2 with a sparkling 1.97 ERA in 20 starts. He's been pursuing a move to MLB this offseason.
Fellow hurler Kodai Senga of the Hawks led NPB with 149 strikeouts, while Dragons southpaw Yudai Ono (11-6) had the best ERA (1.82) and one less strikeout than Senga. Ono exhibited his workhorse mentality with a Japanese baseball-best 10 complete games.


More on Frontale and the Soccer Scene
Kawasaki continues to thrive under Oniki's steady, no-nonsense leadership. In his fourth season in charge, Frontale captured J. League titles in 2017, 2018 and 2020.
Kengo Nakamura, 40, played his final match for Frontale earlier this month and retired as a champion. The midfielder, who was named J. League MVP in 2016, spent his entire career with the club, starting in 2003.

This year's MVP, Kenya-born star Michael Olunga of Kashiwa Reysol, had a league-best 28 goals, 10 more than Brazilian Everaldo of the Kashima Antlers. By doing so, Olunga became the first African to win the J. League's top individual honor. Olunga's prolific scoring in Japan has been on display for three seasons.

Olunga was grateful and humbled by the honor.

"Kenya Premier League 2015 MVP," he tweeted. "5 years later, 2020 J. League MVP. God's blessings are sufficient."
In other news, Tokushima Vortis won the J. League second division and the J2 runner-up squad, Avispa Fukuoka also earned promotion to the top flight for 2021. Both teams had 84 points, but Tokushima won it based on goal difference.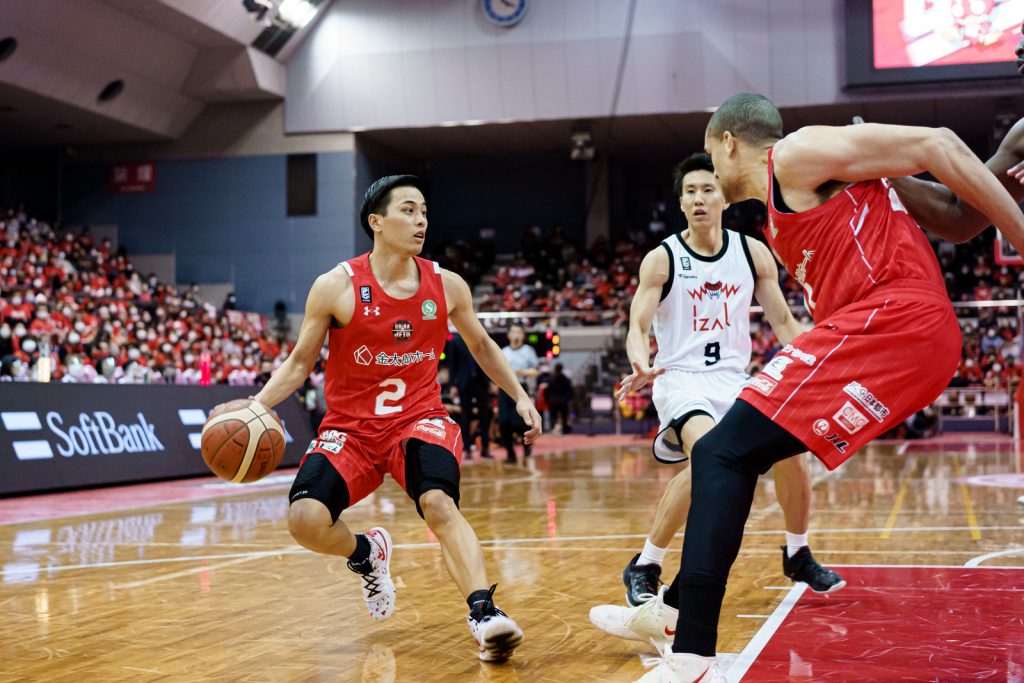 Basketball Season in High Gear
A season ago, the B. League operated with 18 first-division (aka B1) teams and 18 more in B2. For this season, it dropped the East, Central, West geographic alignment in both divisions, and changed to a 20-team B1, with East and West, and a 16-team setup in second tier.
Regardless of the setup, some elite teams have absolutely excelled since the season tipped off in October.
Take B1's best of the best, for example. The Chiba Jets, riding a 10-game winning streak through December 20, took a 20-3 record into the final weekend of the year. Jets captain Yuki Togashi, who plays head and shoulders above his 167-cm frame, dropped 40 points on the Toyama Grouses in an epic double-overtime triumph to extend that win streak, and help offset Grouses star Julian Mavunga's 47-point, 12-rebound, 14-assist effort.
The Utsunomiya Brex, who won the league's first-ever title in the spring of 2017, held a 19-4 mark before the Christmas weekend games.
Meanwhile, in the West Division, the SeaHorses Mikawa, who returned to expected form after a sub-par performance (18-23) last season, and Ryukyu Golden Kings, set the early top standard in the division, with both winning 17 of their first 23 contests.
Another notable development since the start of the season: Filipino star Thirdy Ravena, a speedy guard, joined the San-en NeoPhoenix a few weeks after opening week. And due to his popularity in his basketball-crazed homeland, the B. League's marketing and PR forces wisely teamed up to capitalize on interest in Ravena's rookie season in Japan.
Consider his debut as a positive experiment in using social media platforms to give overseas fans a chance to follow Ravena. "Approximately 910,000 people tuned in for portions of the NeoPhoenix's game against the host Shimane Susanoo Magic on Saturday, November 7 via YouTube and the B. League's English-language Facebook page, according to the league," JAPAN Forward reported.
The NeoPhoenix (5-18 through December 20) are a rebuilding team, far removed from the playoff picture at week's end, but Ravena boosts their profile in East Asia. Which, in turn, could help land other high-profile players in the near future.
In B2, the Gunma Crane Thunders (22-2) extended their winning streak to 20 on December 20. The next two most successful teams are the East's Ibaraki Robots (16-8) and a rising franchise in Kyushu, the Saga Ballooners (16-8), who earned promotion to B2 after only one season in B3. Saga head coach Luis Guil, who also serves as an assistant for the world champion Spain national team, outlined his vision for the club and his basketball philosophy in a recent interview.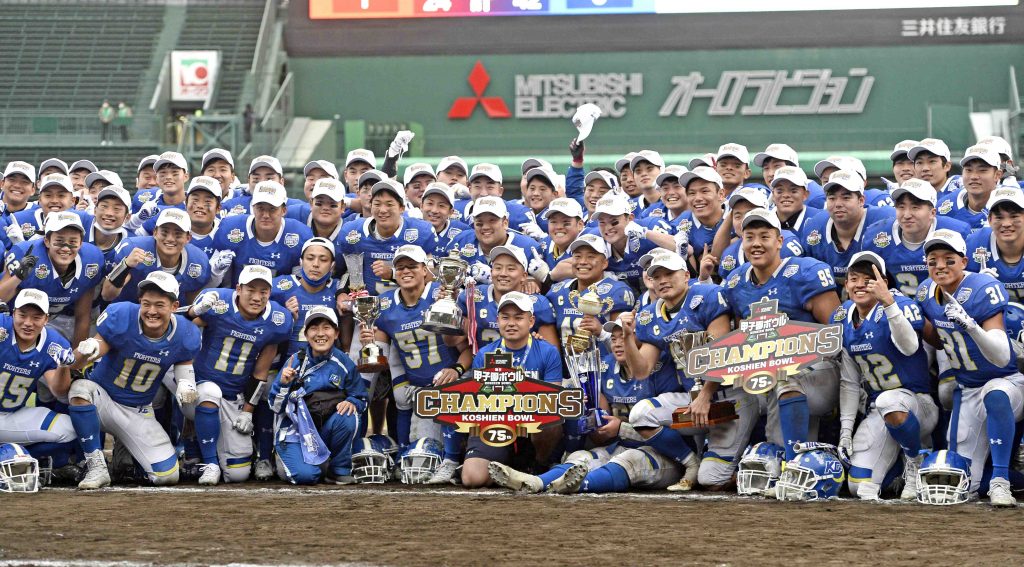 College Sports in the Spotlight
While the biggest portion of media coverage focuses on pro sports, collegiate teams also receive big attention at certain times of the year, and before, during and after some major events.
Case in point: The powerhouse Kwansei Gakuin University football team,which clobbered the Nihon University Phoenix 42-24 in the 75th annual Koshien Bowl, the nation's college football championship game, on December 13.
This topsy-turvy year, of course, began with another annual tradition, the Hakone Ekiden, that attracts large crowds on the streets and massive TV viewership throughout the nation. On January 3, 21 university teams completed the 10 stages of the two-day relay race in the popular Hakone Ekiden, which was first held in 1920, and Aoyama Gakuin University captured the title. Teams had to run a total of 217.1 km with five stages (one runner in each leg) each day, and with the final-day distance being 109.6 km from Hakone to Tokyo.
Aoyama Gakuin completed its winning effort in 10 hours, 45 minutes, 23 seconds. The runner-up, Tokai University, finished in 10:48:25, while Kokugakuin University was third in 10:54.20.


Author: Ed Odeven
Follow Ed on JAPAN Forward's [Japan Sports Notebook] here on Sundays, in [Odds and Evens] here during the week, and Twitter @itsjapanforward.