Japan Introduces Filipino Designers at 2019 S/S Amazon Fashion Week Tokyo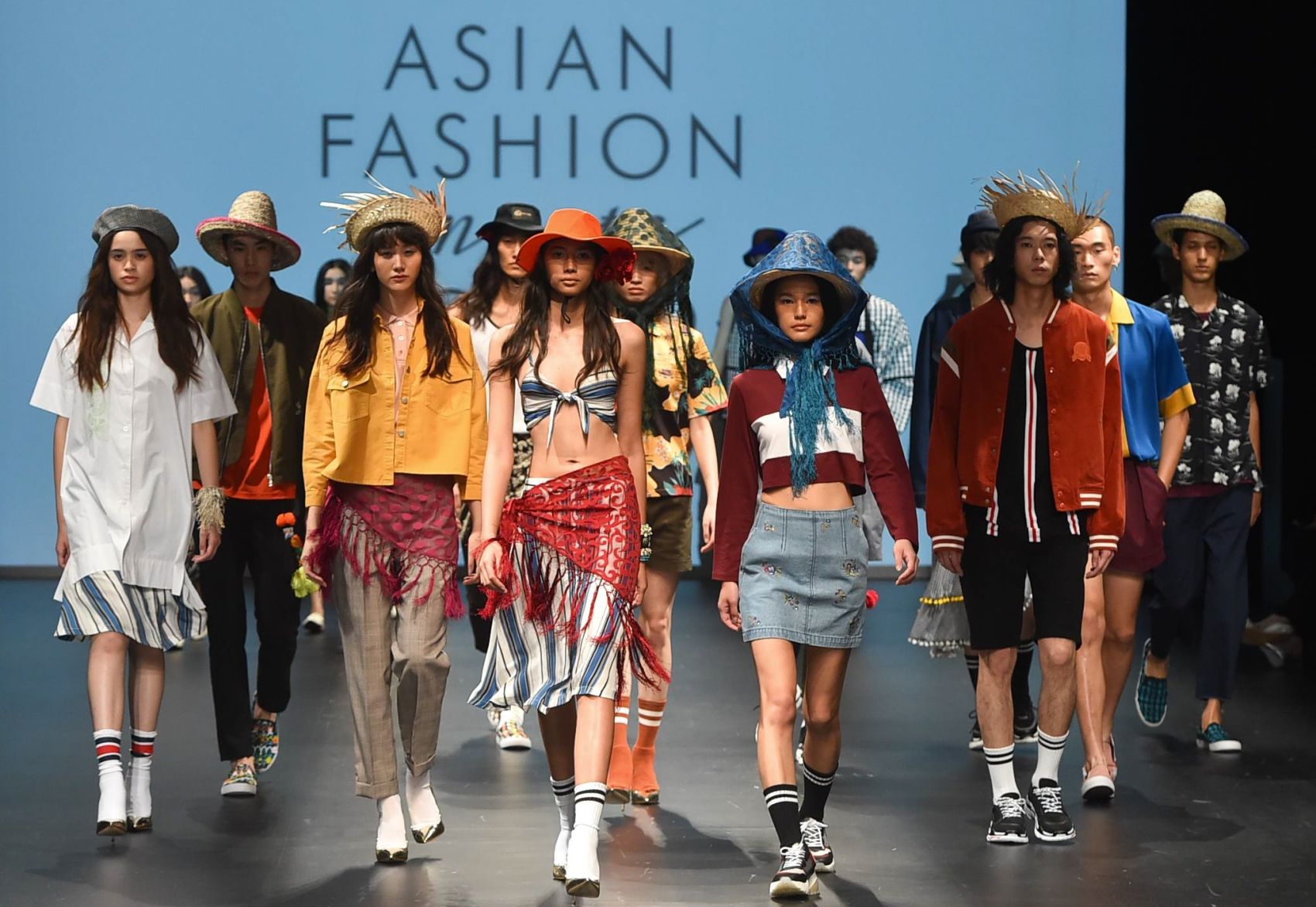 Amazon Fashion Week Tokyo, Japan's biggest fashion show where next spring and summer collections are unveiled, was held in October at multiple locations around Tokyo, including Shibuya's Hikarie complex.
As in past years, collections from major global brands from the U.K., France, Italy, and Japan were represented. A total of 51 brands were presented from around the world to an audience of 21,500 people.
This time, the event also featured young designers from the Philippines who were brought to Tokyo with the support of Japanese government's Overseas Development Assistance (ODA). They brought with them four brands: BENCH/, OTTOMONDI, Renz Reyes, and CHEDSTUDIO.
BENCH/, a popular brand for decades with shops in numerous malls across the Philippines, held a competition back home to select the three other brands or designers to bring along to Amazon Fashion Week.
'Inspired by Samurai'
Philippine-born and naturalized Italian Otto Sacramento presented his first ever brand, OTTOMONDI. Born in 1979 to a family of tailors, he grew up watching men's suits being sewn. Despite once entering dental school, he ended up going to Italy to pursue his dream instead.
Sacramento understudied at Trussardi, one of Italy's major fashion houses, and became an Italian citizen.
Renz Reyes, born in Manila and educated in New York, said, "Japan's samurai gave me the inspiration for the easy-to-move silhouette, and the patchwork was inspired by their armor."
Since starting his brand using his own name, Reyes had specialized in embroidery, which he said expresses "a feminine playfulness with elegant craftsmanship."
Christian Edward Dalogaog presented his brand, CHEDSTUDIO. This event followed his recent Milan debut and marked his Tokyo debut.
Why Japan is Helping Asian Designers
"Momentum in the fashion scene in Asia is centered in Japan and we'd like to see them spread their wings and reach out to the world from Tokyo," said Katsunori Ichihara, 49, deputy director in charge of policy on fashion for Cool Japan at the Ministry of Economy, Trade and Industry.
In the last few years, bureaucrats from the Ministry of Economy, Trade and Industry have been mingling with commercial participants in hopes of discovering these new trends. In fact, these bureaucrats are working on the Cool Japan strategy.
The Filipino designers were brought to Japan with funds from a human resources development program, a part of Japan's ODA.
"We also have another ambitious goal in mind," Ichihara continued. "Japan's textile and manufacturing techniques are extremely refined. Although they cannot openly profess to do so due to contractual limitations, many Japanese workshops provide textiles to major foreign brands such as Louis Vuitton and Gucci."
All over Japan there are techniques that produce traditional Yuzen patterns on soft sheepskin, cashmere and lace materials, silk-like synthetic material, and natural materials like cotton and hemp.
Spreading the Word on What Japan Offers
However, with Japan's shrinking population, producers have faced a shrinking demand. The Cool Japan strategy aims to expand foreign demand by directly exposing designers to what Japan has to offer and encouraging them to spread the word.
The day before leaving Japan, Reyes and the others visited Wakayama Prefecture. They toured Shima Seiki, number one in the world for its share in the computerized flat knitting machines market. They also stopped at A-Girl's, a long-established company in textile production.
The young designers were filled with wonder at the comfort of the finished products. One of them reportedly said, "Japan has everything — fibers, textiles and sewing technology. I want to buy them all to take home."
(Click here to read related articles in Japanese.)
Author: Kumi Ushida